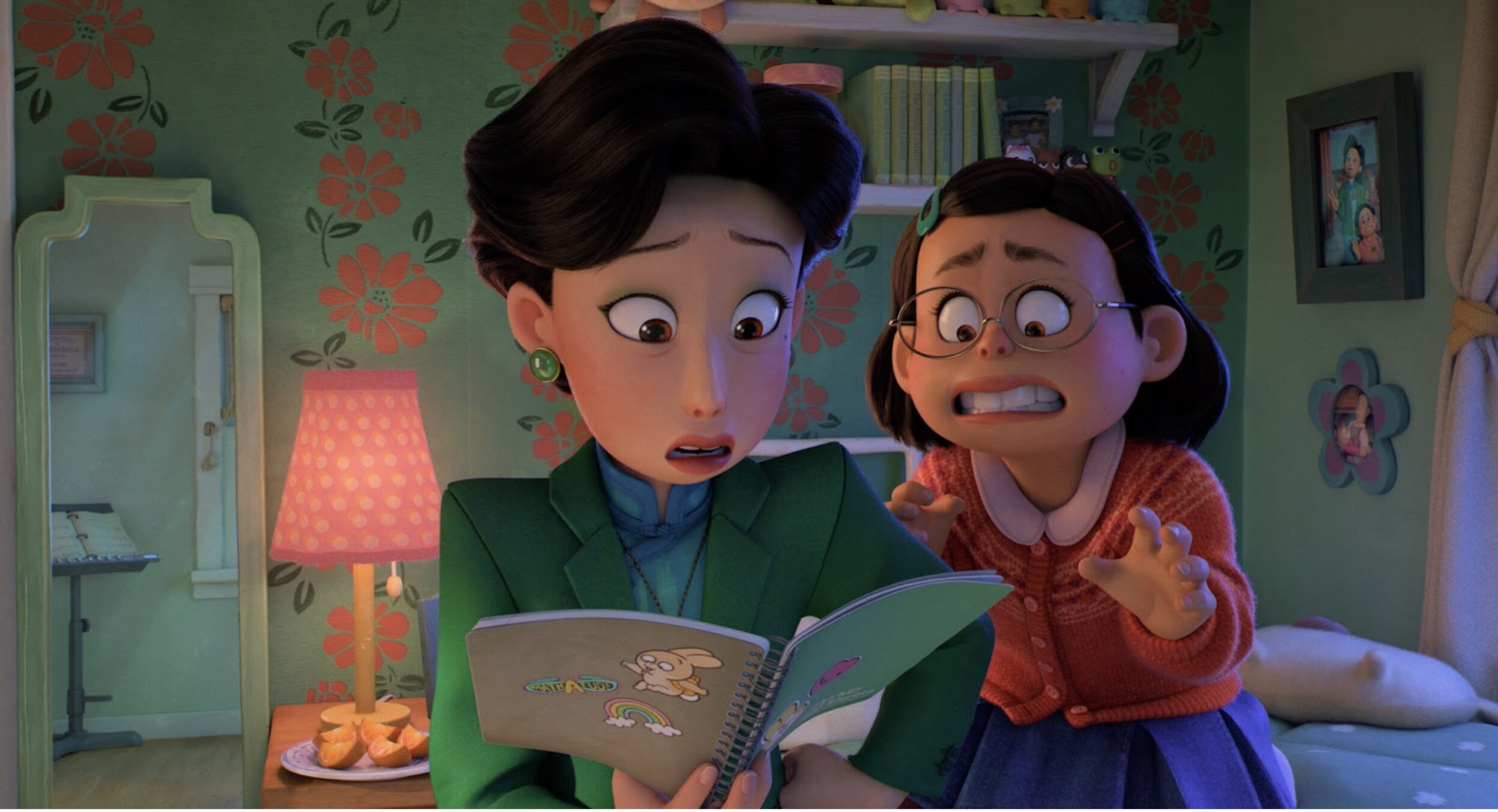 Disney and Pixar's Turning Red is now streaming exclusively on Disney+, and there are plenty of reasons why audiences will want to give it a good look if they haven't already seen it. The whimsical world of main character Meilin Lee (voiced by Rosalie Chiang) is filled with vibrance, color, and lots of fun. Her ability to turn into a red panda is exciting, but you haven't seen anything yet! Prepare to buckle up and witness Meilin's emotional rollercoaster unleash her inner beast.

Director and co-writer Domee Shi, co-writer Julia Cho, and producer Lindsey Collins all encouraged the teams behind Turning Red to bring their best creative spin to the film, and they did not disappoint. One of the first things audiences will notice about this playful animated film is that it's jam-packed with color. To set the stage of early 2000s Toronto, the film utilizes a diverse range of colors and shading. Turning Red production designer Rona Liu achieved this look by putting the color wheel to good use.
Think of Mei (voiced by Rosalie Chiang), who turns into a giant red panda when she's too excited or freaking out. Her fluffy fur is unkempt. Even in girl form, her movements are sudden and unpredictable. In all of her messiness, Mei is the complete opposite of her graceful and groomed mother, Ming (voiced by Sandra Oh). To represent this, Ming mainly wears the color green, which is the exact opposite of red on the color wheel. "She's dressed in a punchy emerald-green power suit over a slimming qipao dress," said Liu. The concept even applies to the spaces the mother and daughter share. The temple where Mei and Ming honor their red panda-channeling ancestors feels invaded by Ming's green outfit. But viewers can find Ming's green sprawled all over Mei's room. "This way, hopefully, subconsciously, it feels like Mei is growing up in a world that Ming has created for her," said Liu.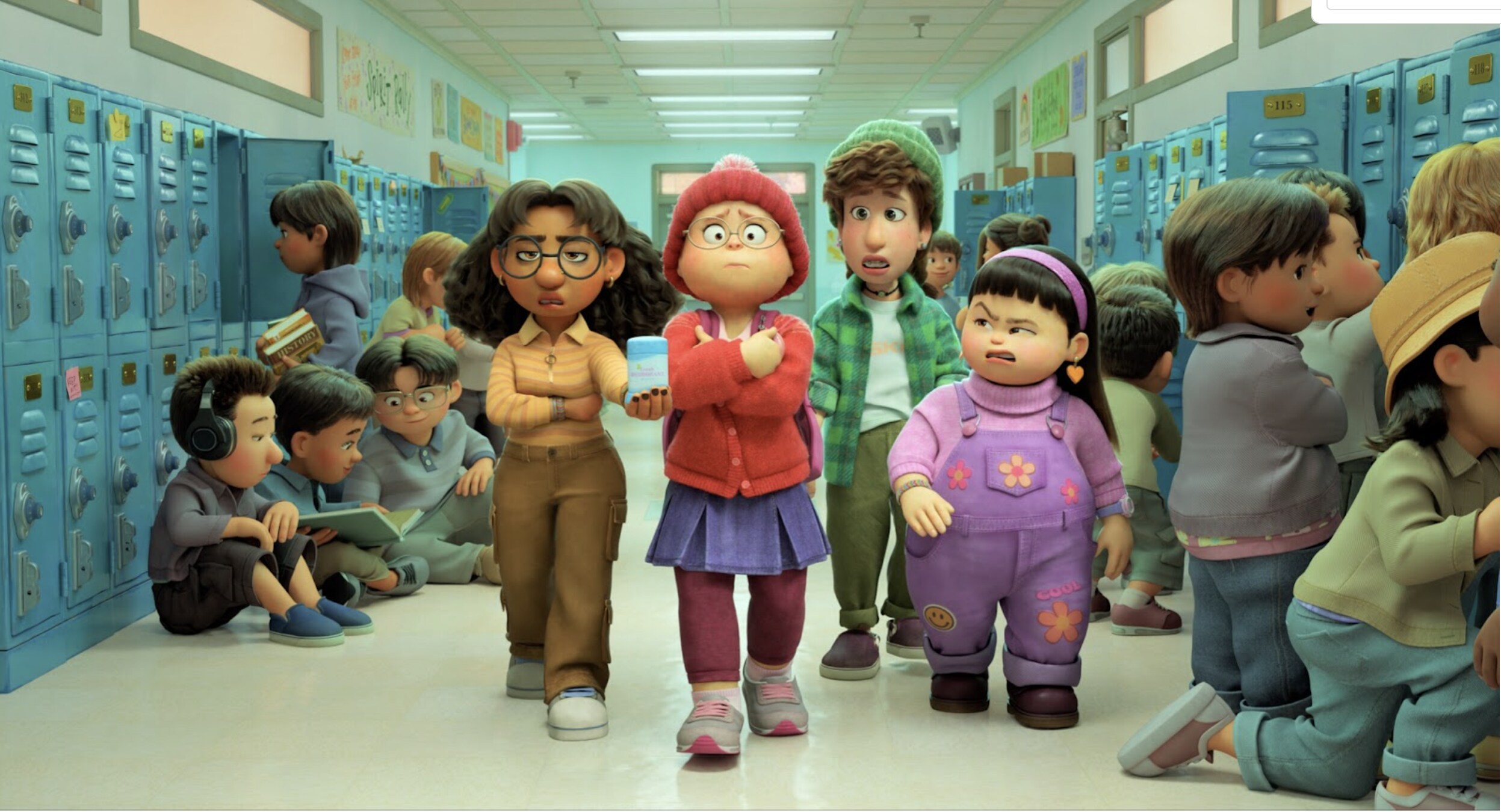 While Mei's personality feels bigger than life figuratively, red panda Mei is quite literally too big for her house (and a whole lot of other places). Showing that Mei is out of place in many settings helped to tell the story on a larger level. "Red panda Mei symbolizes all of the up-and-down, crazy emotions that human Mei feels. So we needed to make sure that when she's in her home, she almost feels like she doesn't really belong there," Liu said. "In order to do that, we did these tests where nothing is built fully and nothing is final. We just have these skeletons of a home, sometimes a 2D cut-out of a sketch of a panda, and we would just put them together in a rough sketch and compare their sizes. We made sure that Mei's red panda ears are grazing the top of the ceiling and she is wide enough where she can't fit through the doorway. So it had to be both — she has to be wider, the doorway had to be shaded to be skinnier — to give off the feeling that her personality, her own body, is just too big for her home."

Mei isn't the only one on the taller side. In some scenes at Mei's bustling school, many girls are taller than the boys. That decision came after members of the production team looked back at old photo albums and yearbooks for inspiration. "In the yearbooks we were suddenly noticing, 'Oh my gosh, all of the girls were much taller than the boys when we were in seventh and eighth grade,'" said Liu. As a result, most of the girls at Mei's middle school are taller than the boys. This applies to most of the girls in Mei's diverse crew of best friends, too. There's carefree Miriam (voiced by Ava Morse), totally cool Priya (voiced by Maitreyi Ramakrishnan), and feisty Abby (voiced by Hyein Park) who is the shortest in the group. From the height of the characters in the film to how they dress and style their hair, the reflections of the Turning Red production team on their childhood are shown throughout the film.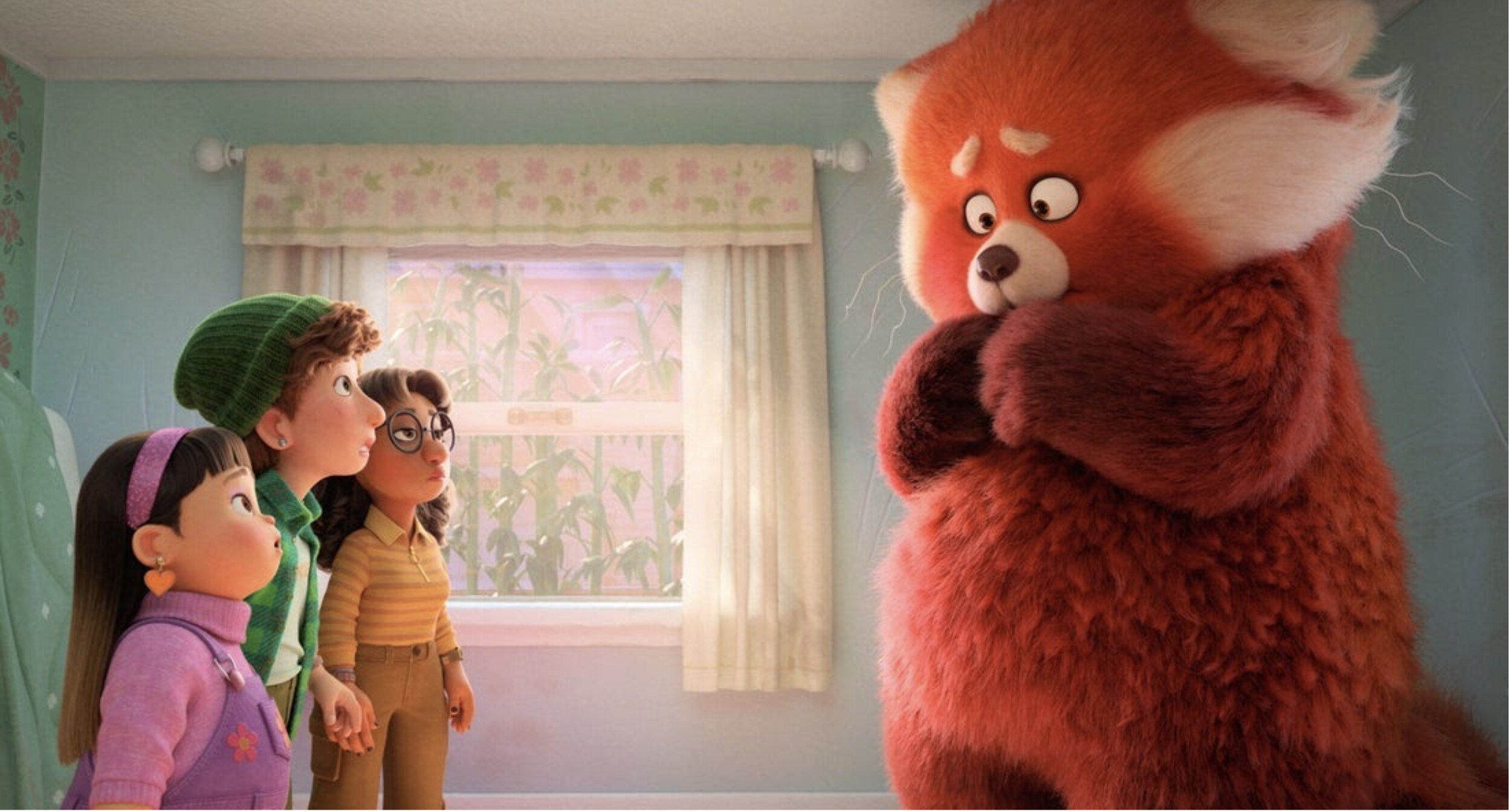 If you're looking for peeks at other Disney and Pixar franchises in Mei's story, well, Turning Red has that too! "In her room, her notebook has the bunny from 'Burrow,' which is a SparkShort directed by Madeline Sharafian, and it's on Disney+," said Liu. "We also have 'Purl.' Purl's like a keychain hanging off of Mei's desk, so you can catch that."

Thanks to the production team's creativity, viewers will have to look closely to find more surprises. It's a tradition for Pixar studios to pay homage to an upcoming film by placing an Easter egg for it in its predecessor. "Because Lightyear is coming out after us, we gave them a little shout-out by placing one of their characters on Miriam's skateboard," said Liu.
Disney and Pixar's Turning Red is now streaming exclusively on Disney+.
Disney+ Social line: For more Disney+ news and updates, follow @DisneyPlus on YouTube, Facebook, Twitter, and Instagram.