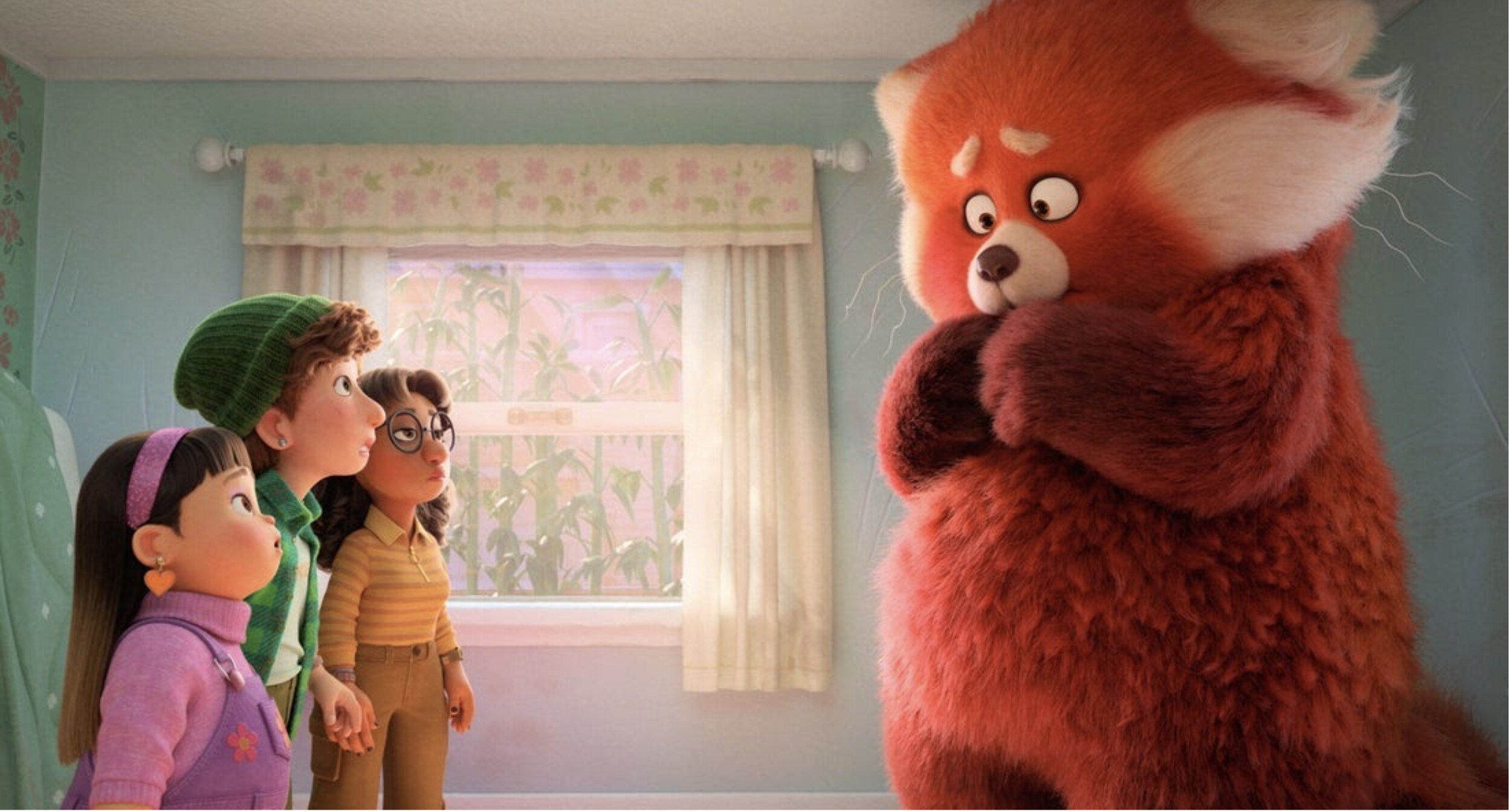 It's not unusual for kids to change friends, change schools, or change the way they dress as they're growing up. But what about changing into a giant red panda? That's the life of Meilin Lee, the perfectly imperfect main character of Disney and Pixar's new feature film, Turning Red.

Now streaming exclusively on Disney+, Turning Red tells a coming-of-age story like no other. Mei (voiced by Rosalie Chiang) is a spunky Chinese Canadian girl who turns into a red panda anytime she experiences strong emotions, and must find a way to navigate both her school life and home life in early 2000s Toronto. Mei juggles hanging out with her three best friends, the boy band they're obsessed with, her family's temple and her protective mother, Ming (voiced by Sandra Oh), who isn't ready to let go of her growing daughter. Disney and Pixar's Turning Red is directed by Domee Shi and produced by Lindsey Collins.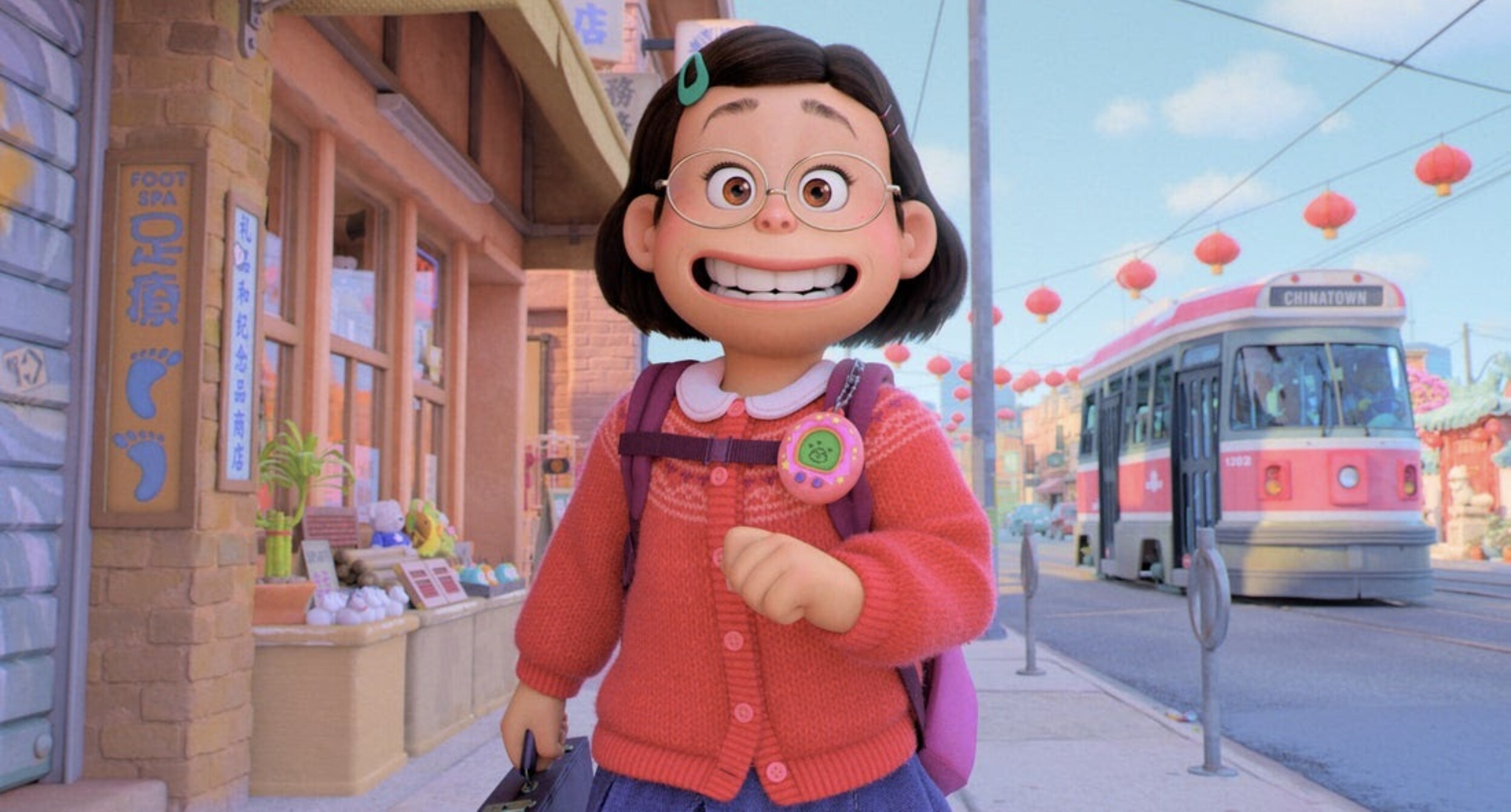 A female-led production team brought the Turning Red story to life, which is a first for Pixar. Each brought a different expertise and spirit to the film. This coming-of-age story is based loosely on the childhood of Domee Shi, who, like Mei, is Chinese Canadian. Production designer Rona Liu had her work cut out for her, with Meilin constantly switching from a cute girl to a towering red panda. Liu, who is Chinese American, previously worked with Shi on the Academy Award®-winning Pixar short Bao. Visual effects supervisor Danielle Feinberg, who served as director of photography on WALL•E, Brave and Coco, combined her strong visual and technical skills to help the team achieve the film's fresh style. The film's uniquely stylized animation came to life under the guidance of animation supervisors Aaron Hartline and Patty Kihm.

"Turning Red is inspired by this universal struggle of growing up and trying to figure out how to honor your parents, but also stay true to yourself," said director Domee Shi. "And for Mei Lee in the movie, the red panda is that magical spark that sets off this internal conflict. Because up until that point, Mei thinks she has it all figured out, like we all did before we woke up one day and realized all of a sudden, we're covered in body hair, we smell funky, our emotions are all over the place, and we're hungry like all the time."
As a result of the production team's seamless collaboration, Turning Red tells Mei's story in a way that vividly places viewers in the story right alongside her. Ming's perfectly made congee, placed carefully on the kitchen table for Mei before school, seems real enough to smell. When 13-year-old Mei transforms into her red panda self — growing patchy fur and unraveling her fluffy tail — then towers over the hectic streets of Toronto, audiences are right there with her. And her cringing, when Ming gets caught spying on Mei's classroom from behind a tree, may make the audience cringe with her.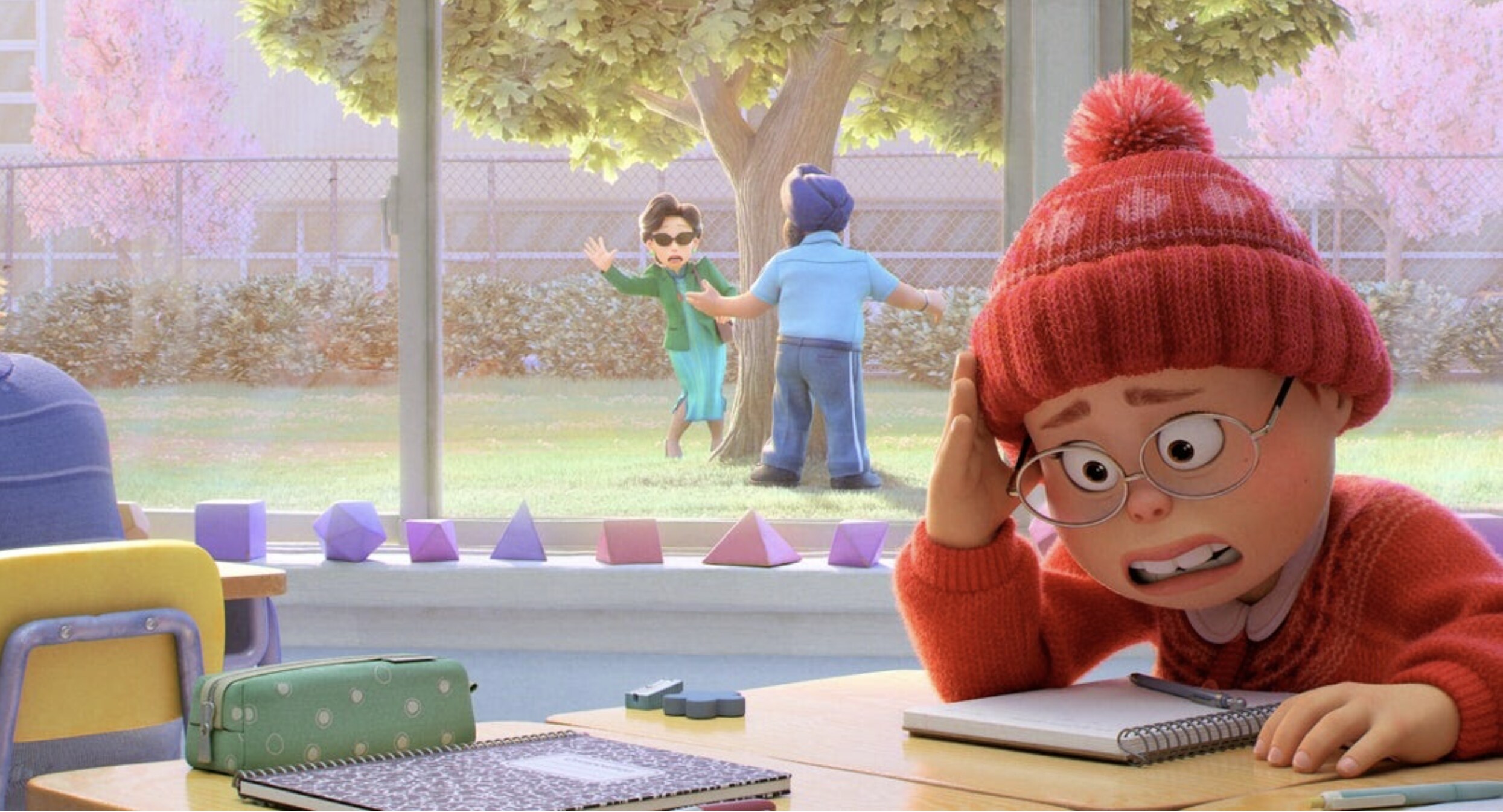 The truth can be stranger than fiction, and Turning Red highlights the complexities of mother-daughter relationships well. In fact, the real-life experiences of the film's crew inspired several scenes. Ming's hide-and-seek spy mission, for example, was something that really happened when Shi was a kid. To initially convince her crew to share more about their childhood, Shi created a dorky and nostalgic video at the office with her colleagues. She encouraged everyone to flash back to the past and bring out their most embarrassing teen pictures and memories. It worked! "The crew started bringing in their old middle school yearbooks," said producer Lindsey Collins. "They shared stories of their awkward moments in middle school. Also, those of us who are parents shared our bad parenting moments. As a team, we just really tried to be real with one another about our daily failures and our daily successes." It seems that no matter your age, there's a little bit of Mei in all of us.

Disney and Pixar's Turning Red is now streaming exclusively on Disney+.