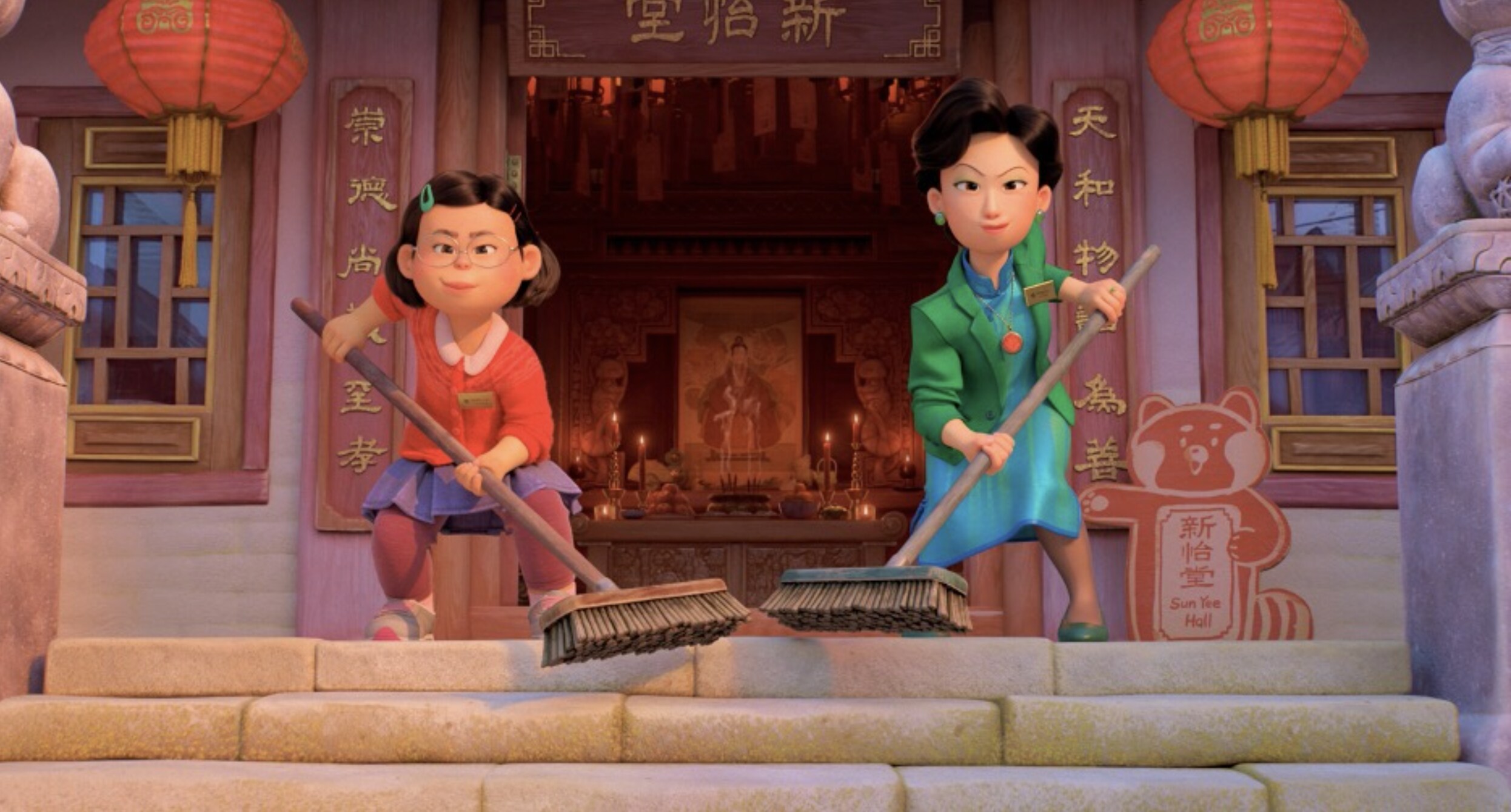 Pixar's got a new classic on the way! The studio's latest movie, Turning Red, is already turning heads with a quirky and relatable story about Meilin Lee, a typical middle school teen who "poofs" into a giant red panda whenever she gets too excited or happy or upset — so, maybe not so typical after all.

Disney News was able to sit down with director Domee Shi and producer Lindsey Collins to get some behind-the-scenes scoop on the creation of the movie. (Answers have been edited for length and clarity.)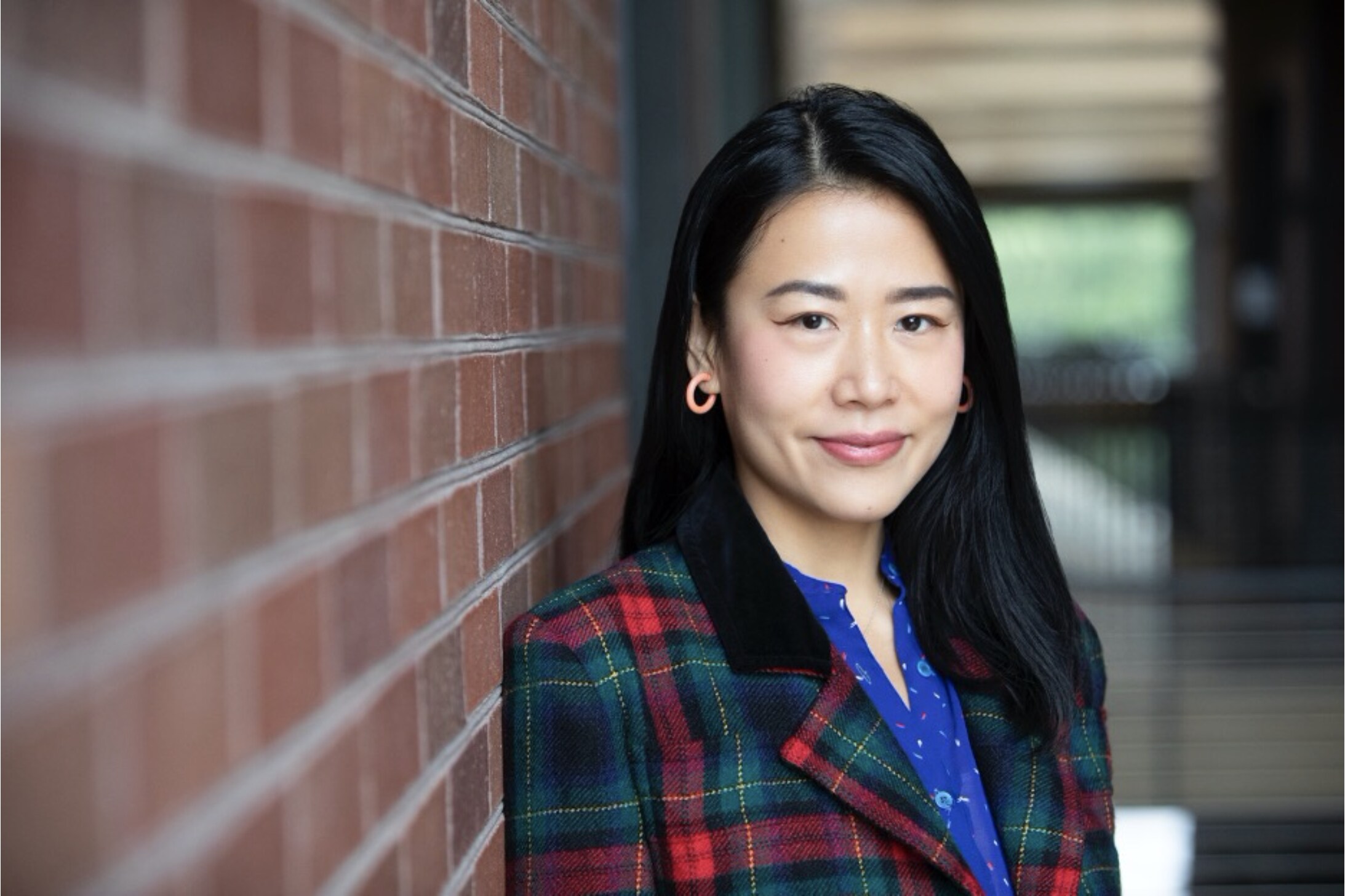 Disney News: What was the origin story behind the idea that turned into Turning Red?

Domee Shi: The idea came from my own relationship with my mom, growing up in Toronto, Canada, and really wanting to explore that time in a girl's life when everything around her is changing: her body, her relationship with her parents, her relationship with her friends. I just want[ed] to dive into that cringey, awkward moment and try to make it as entertaining and fun and surprising as possible.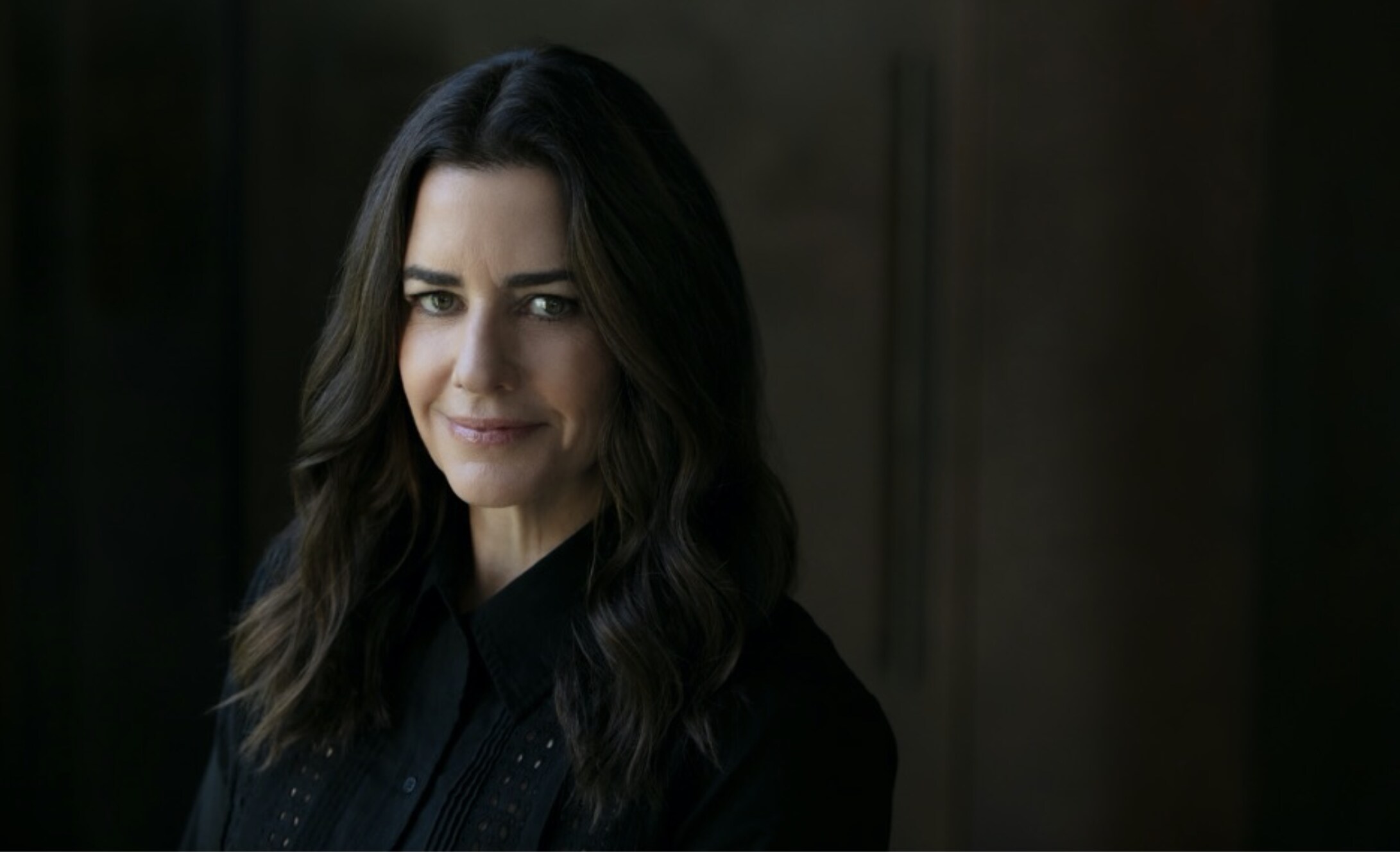 Disney News: Lindsey, what was it about this pitch specifically that made you want to be a part of this film?

Lindsey Collins: I think it was two things. One, obviously, was Domee's reputation as a filmmaker and storyteller. I think everybody was excited to see the pitch for that reason. . She has a different sensibility — she's bolder in her choices sometimes and I think we all kind of came in with that expectation.
And then, the pitch itself. I think often it can be a great idea or great concept that we hear, and it gets everyone excited, and [then] it can take a year or two to really find the characters that we end up putting on screen. But that was not the case for Domee, in the sense that her two main characters were so strong and so clear and so specific in the pitch. We were instantly like, "Oh, I totally get who these characters are, and I want to see how their world is about to totally explode over the course of this film." She was way ahead of the game.
Disney News: Speaking of the finished film, who are you the most excited to show it to or watch it with?
Domee: I'm excited and kind of nervous for my mom to see!
Lindsey: I'm excited to watch it with my kids! I have three kids who are teenagers, a boy and two girls. They've seen snippets of it as we've been working from home, peeking over my shoulder occasionally, but they haven't watched the whole thing. I feel like this is a movie that is so right in their sweet spot. They'll totally think that it's a movie that uniquely speaks to them, and is right up their alley in terms of the humor and the moments and the specificity of that awkward age. I'm excited to show it to them.
Disney News: How much does your mom know about the process of making Turning Red? What have those conversations been like?
Domee: Well, she's seen the trailers. She knows that there are parts in my life and our relationship that inspired the movie. I keep prepping her by saying, "Don't look too much into it. I had to exaggerate a lot of stuff because it's animation." Yeah, I just hope she likes it! I'm excited to show her and my dad too. I'm nervous as well.
Disney News: Domee, what were some specific moments or details inspired by your Chinese heritage or Chinese Canadian experience that you were excited to add to the film?
Domee: So many! Definitely one element I was excited by was the food. If you've seen "Bao," you know how much I love including food moments in a movie, and for Turning Red, one of my favorite scenes is at the beginning of the movie where Mei and her mom are just making dumplings and watching soap operas. It didn't really have anything to do with the plot other than setting up their relationship, but I just think it was a really cool thing to include this very slice-of-life moment in a typical Chinese household in a Pixar movie.
You [also] see the dad cooking in the background, and he's making amazing dishes — and that was really important for me to include too, because not a lot of people know that Chinese dads and husbands are really good at cooking. And in my household, and a lot of other Chinese households, the dads cook just as much as the moms do. So that was a really cool moment to include.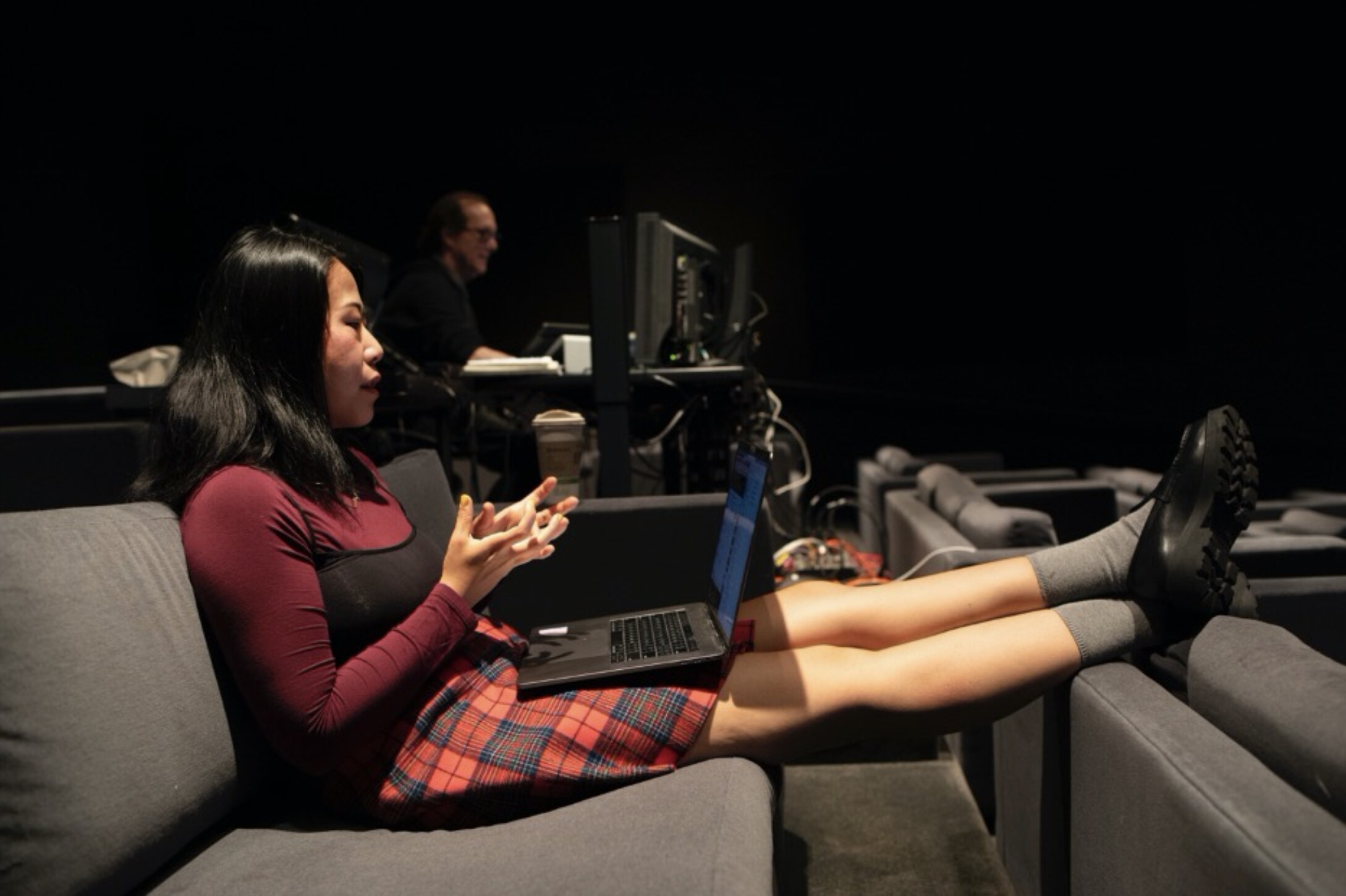 Disney News: Since this is Pixar's first film led by an all-female creative team, what advice do each of you have for aspiring creatives from underrepresented backgrounds who would one day like to be in your shoes?

Domee: That's a big question! I would say, don't be afraid to put the truth in your stories and remember to stay true to yourself. I know when I was initially pitching "Bao," the controversial ending where the mom eats the dumpling was always there from the beginning. But I remember I doubted myself a little because I got some feedback from some people who said, "Oh, this is really dark. People might not understand the meaning or the metaphor behind it." But I'm really glad that I had mentors like Pete Docter at the studio who encouraged me to stay true to it. Even if it isn't 100% understood by everybody, it's still memorable and it still feels real and truthful to you. It takes a lot of confidence but also allies to encourage you to stick to your gut. That's one of the important lessons I've learned. It's really carved out my voice and my style as a filmmaker, so don't shy away from those moments.
Lindsey: It's similar advice. The specificity of your experience is super powerful. Pixar touts this all the time, which is the authenticity that the storytellers and their teams can bring. The best films, as specific as they might be in story, are great because when the experience is authentic, it becomes universal. The more specific sometimes means the more universal. That's something that can feel very daunting for people coming in, especially if they have not seen a lot of representation of their experience on the screen. But I think if you flip that script and lean into it, there is nothing more powerful than telling an authentic story that only you could tell.
Don't miss Disney and Pixar's Turning Red, now streaming exclusively on Disney+! For the latest updates, follow Pixar on Twitter, Instagram, Facebook, YouTube, and TikTok or follow follow @DisneyPlus on YouTube, Facebook, Twitter, and Instagram.