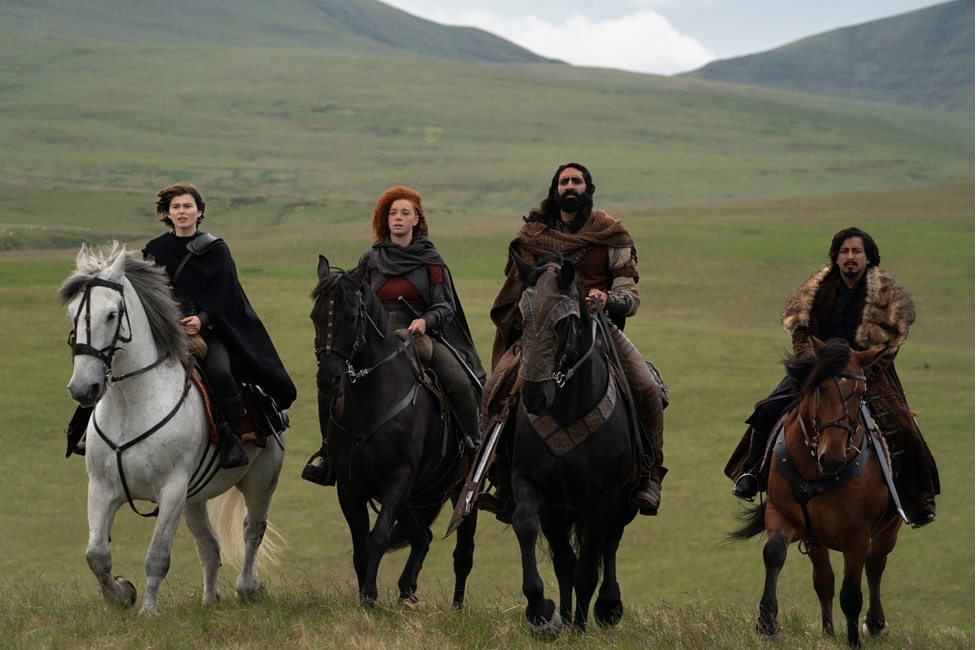 Avid Willow fans are in for a big treat. Lucasfilm and Imagine Entertainment brings us Willow, an all-new action-adventure series based on the original 1988 fantasy-adventure film, to Disney+. The original film centers around Willow Ufgood (Warwick Davis), an aspiring sorcerer who sets out on a journey to protect an infant, Elora Danan, prophesied to vanquish the evil Queen Bavmorda from their world of Andowyne. Now, the story continues as evil forces invade Queen Sorsha's (Joanne Whaley, reprising the role) kingdom of Tir Asleen and kidnap one of her children, Prince Airk (Dempsey Bryk). Princess Kit (Ruby Cruz) embarks on a dangerous mission to save her brother with an unlikely band of heroes -- the noble Jade (Erin Kellyman), the roguish Boorman (Amar Chadha-Patel), the innocent kitchen-maid Dove (Ellie Bamber), and the thoughtful Graydon (Tony Revolori) -- but they cannot succeed alone. The ragtag crew seeks out Willow, with Davis returning to his iconic character, in the hopes that he will help save Andowyne once again.

Over the years, Willow has remained a fantasy favorite for fans, and people who have grown up with the world and the characters have continually asked for a sequel, but it never came to fruition until now. Warwick Davis, forever linked to the role of the titular Nelwyn sorcerer, never thought he'd be talking about a new Willow so many years later. "For years, fans [have been] asking, 'When are we going to see a sequel to that movie?'" Davis shared. "And it's a question that I could never answer — until I met Jon Kasdan, who I understood was also a fan. Before I knew it, I was sitting on set in Wales for the very first day of filming, once again looking just like Willow, but a slightly older, more mature, better-looking version."
"There was the impulse, certainly, between Ron and Warwick and myself to continue this story, and return to this world," Kasdan added. "I came at it as a fan, and they came at it both as the creators, and they found a champion in me. I just kept fighting and hoping that we'd get a chance to go back here, and my ace was always that Warwick would be back and that he would look so attractive and America — and the world — would really fall on their knees. I think everyone got that, and everyone appreciated that there was something really special in the opportunity to bring this character back to the screen."

Amar Chadha-Patel, who plays Boorman, a warrior with a checkered past, was only 8 years old when the original Willow came out and he rewatched the film after he was cast. "It fit neatly into my upbringing, in the sense that I grew up on escapism and fantasy like The NeverEnding Story and The Princess Bride. That's my childhood," he said. "So by osmosis, I'd sort of imbibed the quality of that kind of film. It was always a part of me." Tony Revolori, who plays prince Graydon, was also young when the first movie came out.
"I actually watched it with my parents and my brother, and I love the film. I fell in love with the magic of the world, so when this opportunity came around, I was excited and honored," he said.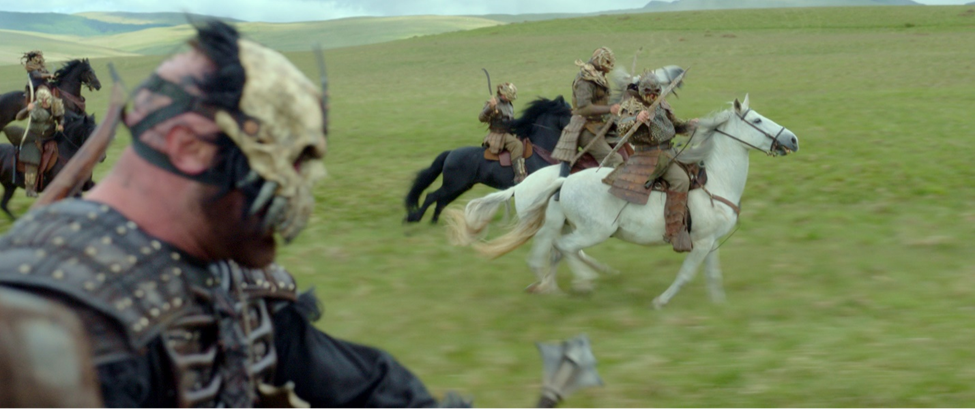 There were, however, a lot of physical demands for the series. Davis remembered it being tough even the first time around, when he was much younger at 17. "The difficult terrains, the harsh conditions in the mountains of New Zealand were quite physically challenging," he said. "[And] this time around, I'm not 17 anymore. I'm 52, so rough terrain, mud, that sort of thing was more difficult." Production implemented a mandatory boot camp for the cast. "It was the horse riding that I was really scared of," Revolori said. "And I had to learn the language and learn how to read and write it, and also do the sword training and stuff like that."

There's always the challenge with a sequel to make it feel familiar, while pushing the storyline forward. For Kasdan, Davis made all the difference. "The great weapon we had with us was Warwick, who just lent the whole universe of Willow credibility. The moment you see him on screen, you suddenly believe these six other foolish kids could somehow fit into that world, and really inhabit it," he said. "And they did so beautifully, and with such gusto and enthusiasm. It was an amazing thing to watch all these things come together and become something that feels like a progression from the movie as much as a love letter to it."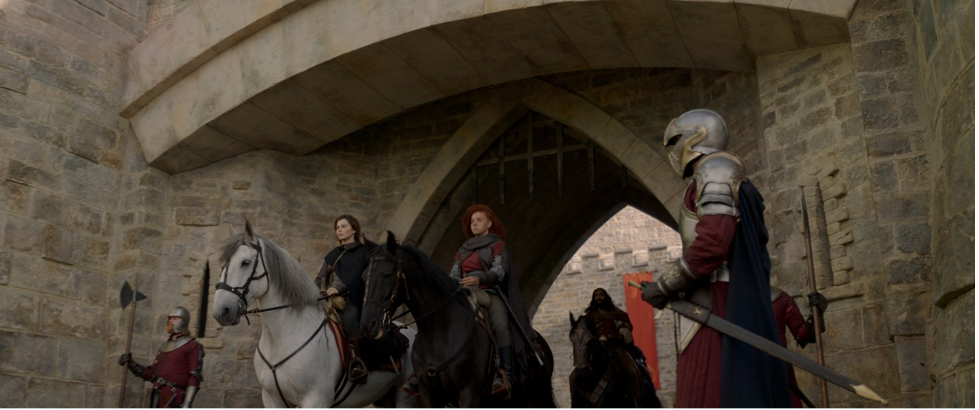 "Certainly for me, one of the most enjoyable things about the series was those callbacks to events that happened in the film," Davis added. "Times when I as a character talked about those events, that was a really fun way of looking back at those things, and certainly I think fans will get a kick out of them. We also went back to locations and environments [from] the film. In particular, Nockmaar was one of those places that really kind of gave me the shivers. There I am, sitting somewhere that Bavmorda would have sat, and I still felt her presence in that area. That just shows you how powerful the film was, and also Jean Marsh's performance."

For Davis it was particularly special because two of his children, Annabelle and Harrison Davis, also worked on the series and got to experience Willow as he once did as a young actor. "Annabelle plays Mims, Willow's daughter, and she's a brilliant actor in her own right," he said. "We had a lot of fun playing the scenes together. Obviously we've got that natural chemistry between us, which I think really shines. I'm immensely proud of her work." His son, Harrison, served as Willow's photo and stunt double. Davis shared, "Harrison, for me, he's the most perfect stunt and photo double. He stands the same height as I do and looks just like me. But he's slightly disappointed now that he's never going to be recognized for the work he did."
The original film featured the famed character Madmartigan (played by Val Kilmer), a reckless mercenary and disgraced knight who by chance befriends Willow and, at one point, romances the now Queen Sorsha. "We'd never seen someone who looked like that and who sounded like that in a fantasy story," Kasdan recalled of the impact of Madmartigan's character. "It was like some kid from the Valley had popped into the world of Dungeons and Dragons, and that really opened a door."

With Kilmer unable to work on the series, the absence of this memorable character had to somehow be addressed. "The question of what had happened to [Madmartigan] was right at the heart of the story we were telling, and we knew that it would be woven into this quest in a fundamental way, to see where he was, what had become of him, and what he'd given up. And that question follows the whole season," Kasdan explained. "We had a lot of ideas about ways to play it off and ways to leave it open. We added this texture of a friend of Madmartigan's, who could give us some clues about his whereabouts. Madmartigan is still out there -- I have had many conversations with everyone involved, and our feeling is he is out there to be found, should the day arrive. And I think Warwick and I would both love to see him pick up that sword again."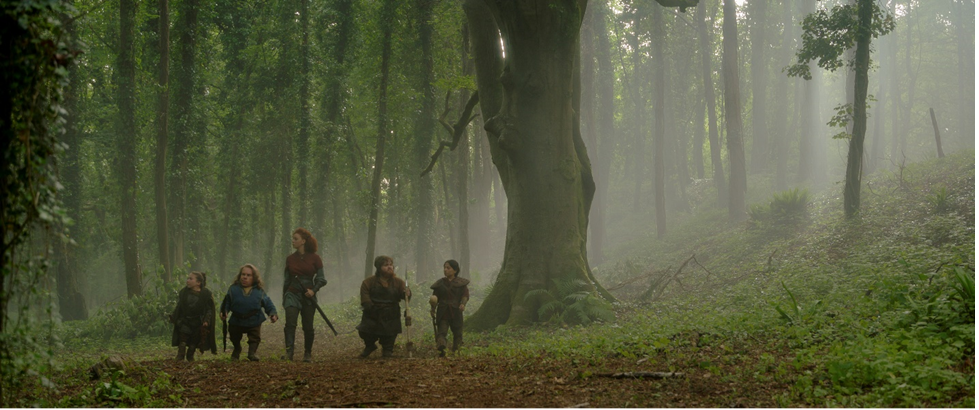 Humor was definitely a part of the first film, and both Davis and Kasdan wanted to keep that element in the series. "It's important that we took that ethos from the film, the humor, because that's what really set Willow apart from the other fantasy offerings of the '80s, was that it could look at itself and laugh and not take itself seriously," Davis said. "But also, as well as being a great fantasy and sci-fi writer, Jon is also a very good comic writer."

"It's another one of the great gifts of getting to do this show now — we all knew how great Warwick was in the movie, but his comedy is, in a way, one of the most enduring things about it," Kasdan added. "He's gone on to have this incredible career as a comedian, and this wealth of material to look at for inspiration and reference." For Kasdan, the passage of time in the story also added opportunities for humor. "To come at the show again with him, particularly in a different part of his life, where he has insecurities and fears and a huge reputation to hold up, we just had a lot of fun with that as a subject matter. That felt true to the spirit of the show, and what we wanted it to be."
Don't miss the new Original series Willow, now streaming on Disney+. And for more Disney+ news and updates, follow @DisneyPlus on YouTube, Facebook, Twitter, Instagram and TikTok.