"Good food is like music you can taste, color you can smell. There is excellence all around you. You need only to be aware to stop and savor it." – Remy
It's the most wonderful time of the year to be a foodie and art lover! Starting January 18 through February 25, you can indulge your palate and live the Remy life at the 2019 Epcot International Festival of the Arts. Featuring thirteen food studios along with a myriad of visual, performing, and culinary arts, there's truly is something for everyone at this Walt Disney World Resort festival!

Not sure where to start? Here is a rundown of some of the most aesthetically pleasing morsels!
1. Deconstructed Strawberry Cheesecake: Whipped New York Style Cheesecake with Fresh Florida Strawberries, Sugar Cookies and Micro-basil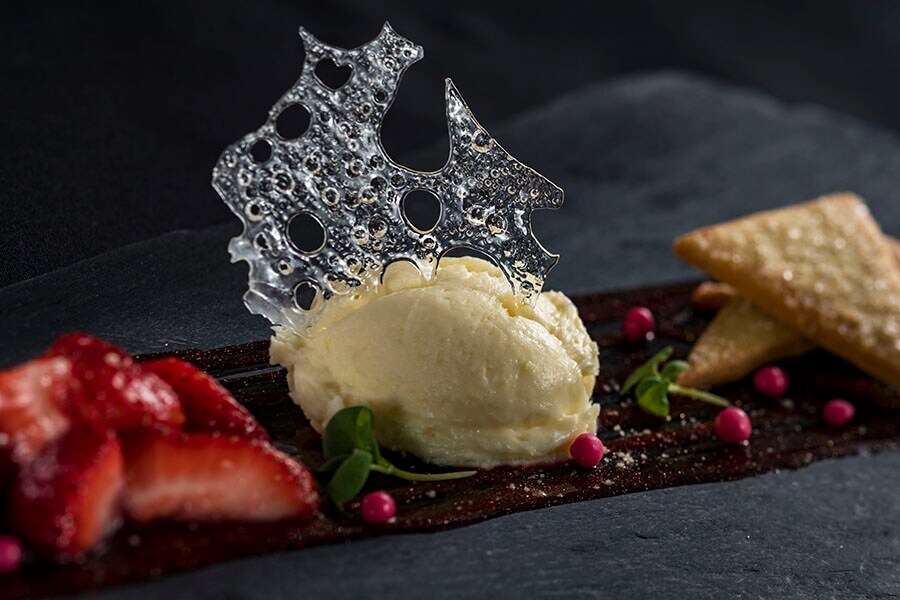 Topped with a beautiful ice sugar crystallization, this dessert challenges eaters to deconstruct your ideas of construction. Talk about #deep.
2. Plum-Infused Cherry Tomatoes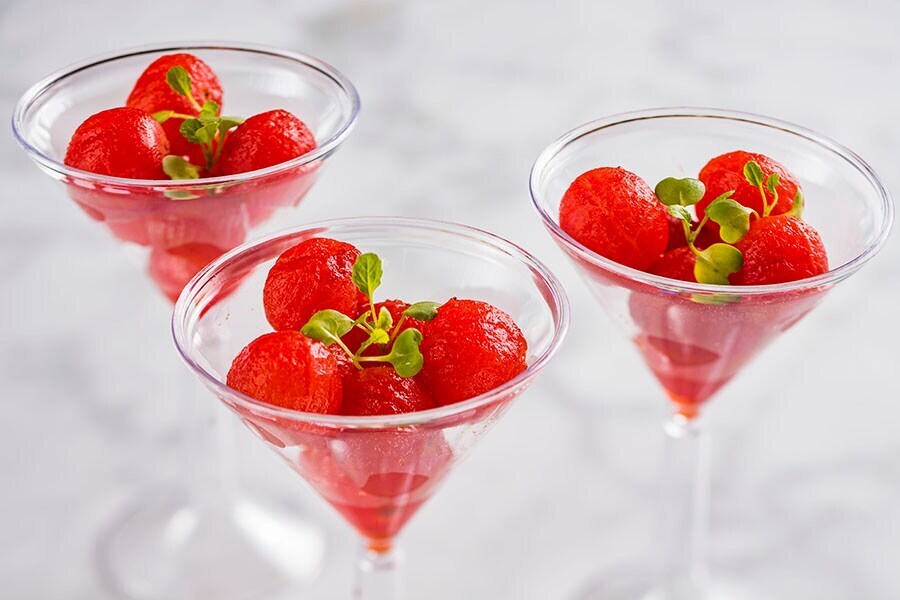 Whether you pronounce it "toma-toe" or "tomahto," we predict linguists and art lovers alike are sure to come to a consensus over this delightful dish.
3. Sushi Donut: Donut-shaped Sushi featuring Salmon, Tuna, Shrimp, Avocado and Masago accented with Citrus-soy Gelée and Wasabi on the side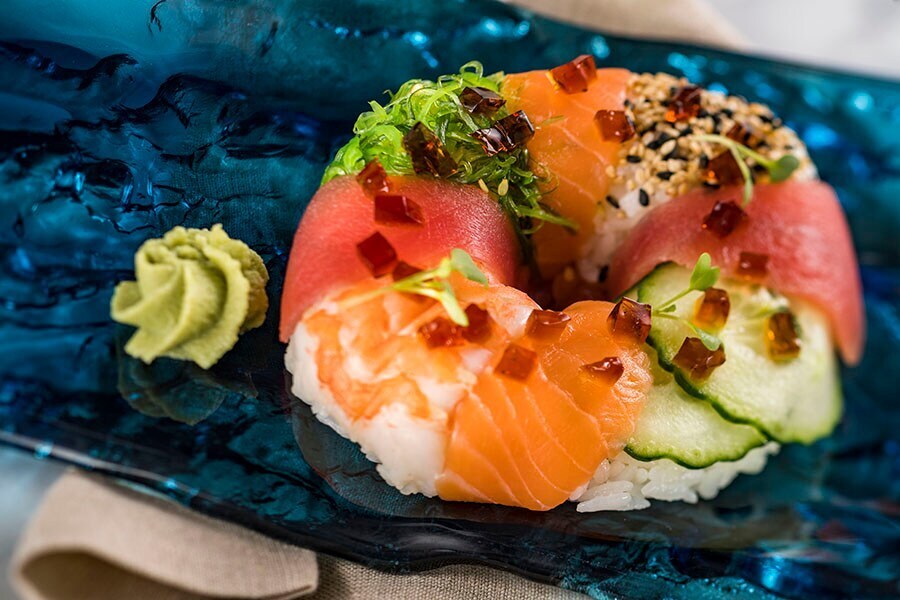 There's no such thing as a perf - oh wait. 
4. Artist Palette Jumbo Chocolate Chip Cookie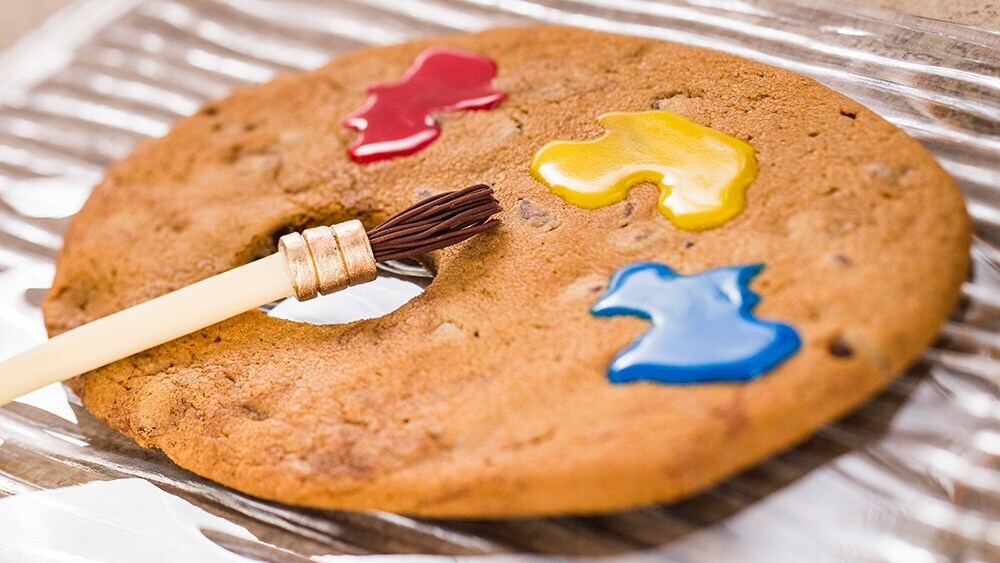 An exquisite blend of craftsmanship and creativity. And did we mention…it's jumbo?!?!?
5. Vanilla, Rose Water and Pistachio Panna Cotta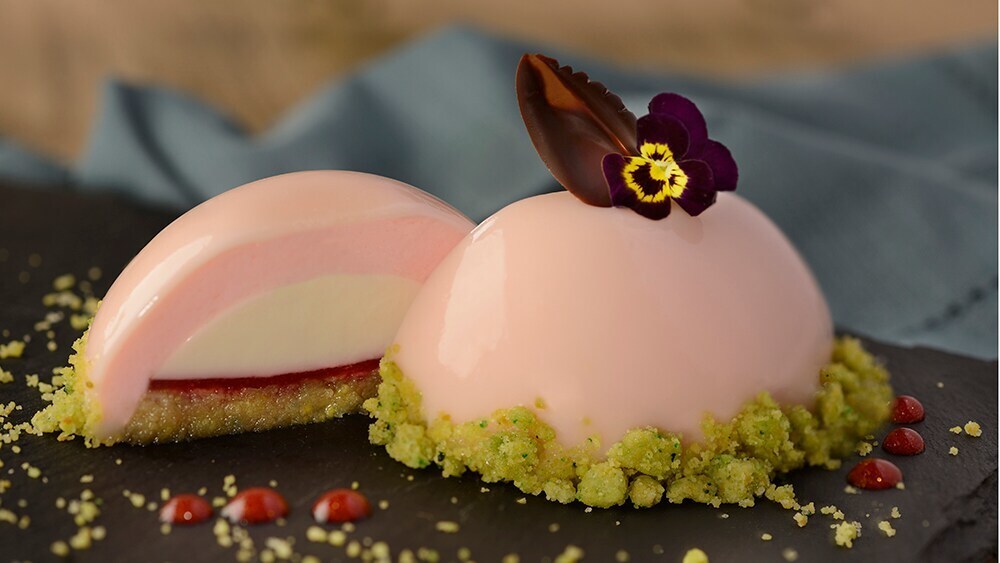 You could go to some trendy spa to wind down, or you could join us in eating this elegant treat that will probably get the job done just as well. Your choice.
6. Paintbrush Churro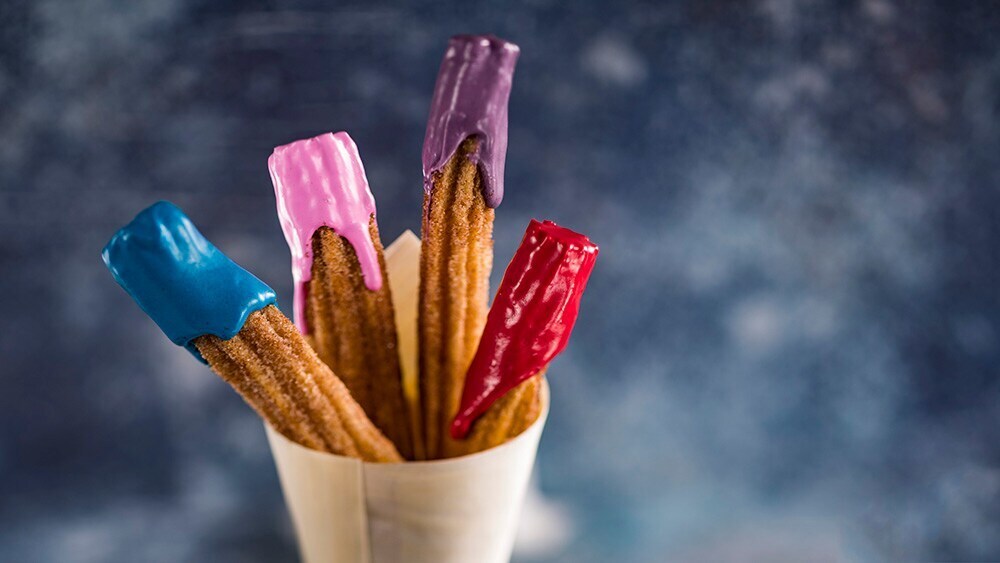 Ceci n'est pas une churro. It is a paintbrush churro and therefore, it is wonderful.
7. Pop Art Tart: Modern-designed Sugar Cookie with Strawberry Filling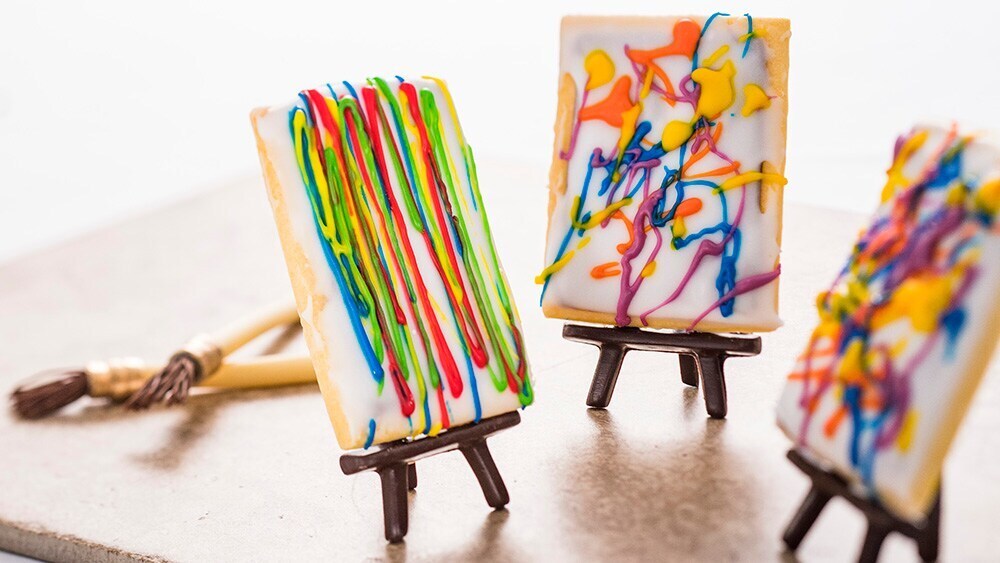 It's official. Cookies are the new canvases and we are here 👏 for 👏 it.
8. Moelleux Aux Chocolats Valrhona: Molten Chocolate Cake with Pure Origin Valrhona Chocolates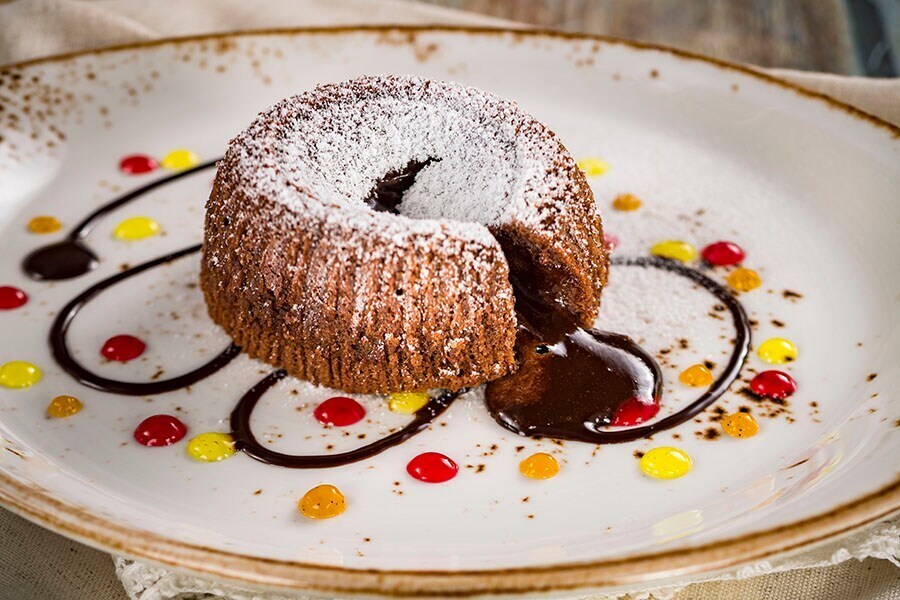 Run, don't walk, to the French pavilion for this tour de force of a dessert. We bow down.
9. Almond Frangipane Cake layered with Raspberry Jam and Callebaut Belgian Chocolate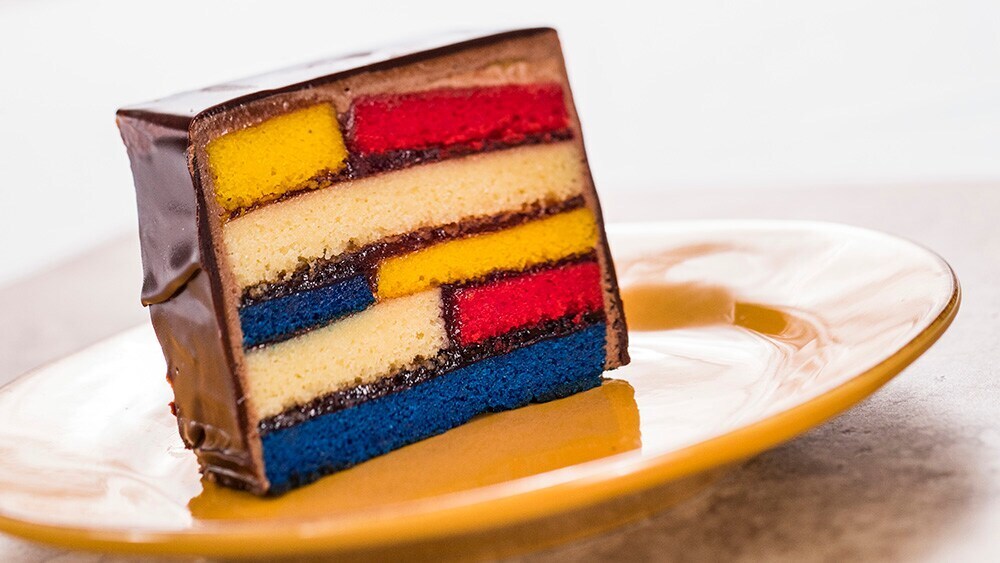 We predict this modern art-inspired masterpiece is sure to wow eyes (and stomachs!) everywhere.
So there you have it! Our ultimate guide to the most aesthetically pleasing eats of this year's Epcot International Festival of the Arts. The festival runs from January 18 through February 25th, so bring your appetite for the best of times!