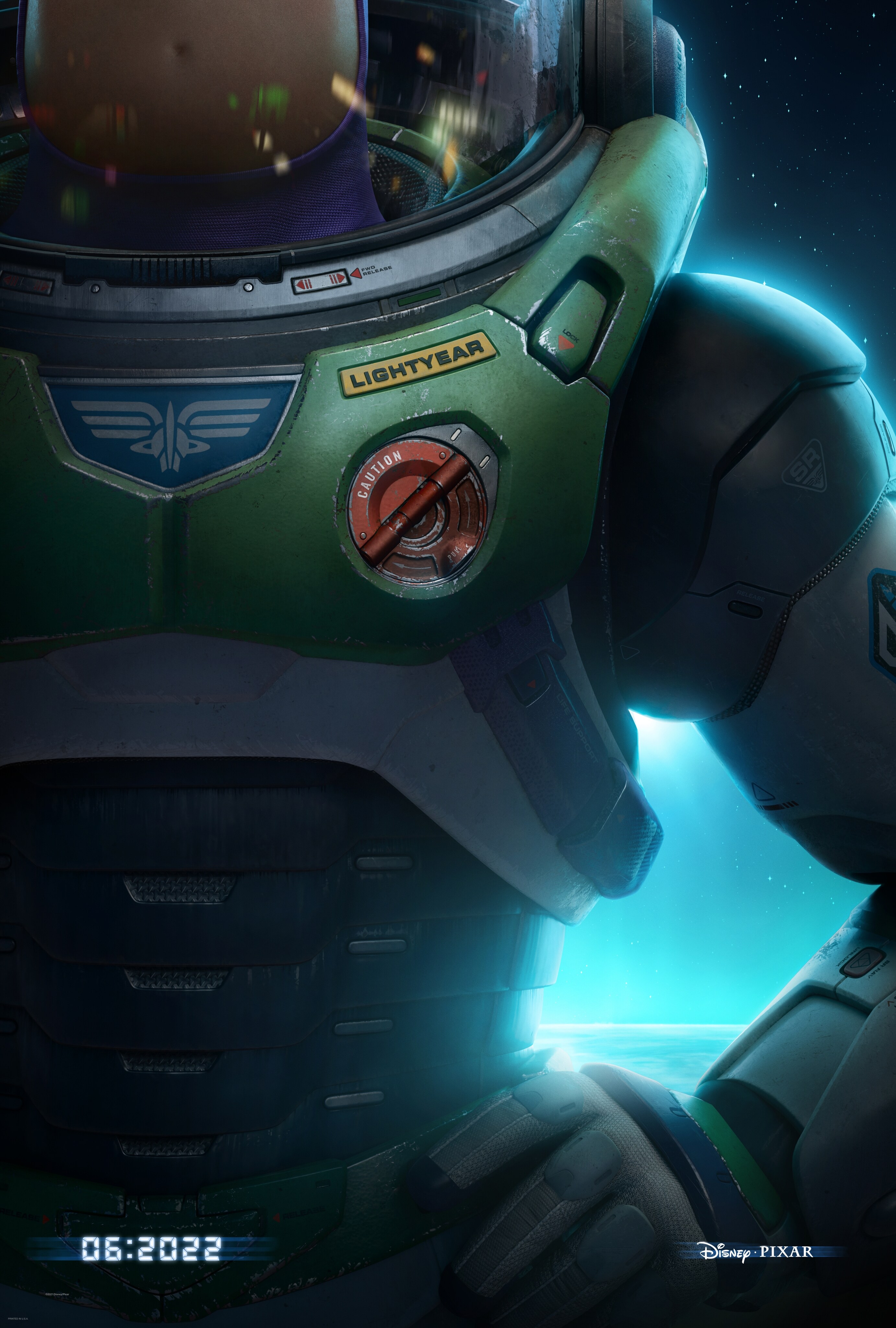 To infinity and… well, you know the rest. Pixar Animation Studios just released the much-awaited teaser trailer for one of their buzziest projects yet, Lightyear. Though we all know Buzz Lightyear from the Toy Story universe, this movie promises to show Buzz in an entirely new light. You see, the toy Buzz Lightyear that lived in Andy's room was an action figure based on a film Andy saw, and the time has finally come for the rest of the world to also see that film — a sci-fi epic directed by Angus MacLane, a longtime Pixar employee who's animated on several Pixar classics like Toy Story 2, Toy Story 3, Finding Nemo, and Up, as well as co-directed Finding Dory.

We got to sit down with MacLane himself to ask some questions about the highly anticipated film! Here are a few things he had to say. (Answers have been edited for length and clarity.)
Tell us a bit about the origins of this movie and your connection to Buzz Lightyear's character.
I started in the Studio a while ago and it's great to have been here so long. The first thing I got to do at the Studio was help design Zurg. Buzz is something that I've always been really excited by on a really detailed level, and so much so that on Toy Story 2, [in] the opening scene, a lot of the Buzz vs. Zurg stuff was stuff that I got to animate on. It was a really great experience because I knew that this was a world that I was really into, because I was into sci-fi.
After Finding Dory was finished and I was looking at what I would do next, the world of Buzz was always something I was excited about. In the world of Toy Story, [once Buzz] woke up from being a space ranger, you never got to go back to that world. For me, I thought, "I just want to know about that world." So the question when I pitched this movie was, "OK, well, what was the movie that Andy saw that made him want a Buzz Lightyear [toy]? Why don't we just make that movie, and make it awesome?" That was the pitch. And now I've been developing it for 5½ years.
What are the aspects of Buzz Lightyear's character we can expect to see carried over from Toy Story into Lightyear?
In Toy Story, we don't really get to know Buzz as a space ranger that much, because really quickly he's reacting to the reality [of] learning he's a toy. But in this film, the thing we wanted to carry over is that he's a character who believes he wants to do it right. He often is very literal. He likes to call things the way he sees it. There are obviously some surface level things, but the overall unifying element for Buzz is that he has a disagreement of the nature of reality with everyone else.
In the Toy Story films, he really is a character out of time — he's pulled out of his universe and put in with these toys, so his question is, "Am I a space ranger or am I a toy?" In the second film, once he solved that problem, that [became] a huge story problem, so they had to bring in the new Buzz Lightyear to rekindle that part of his character. In the third film it was Spanish Buzz, and even in the Toy Story Toon "Small Fry" that I directed, we had the little miniature Buzz and he has a disagreement where he's on a totally different wavelength than everyone else. So, a separation from the nature of the current reality is the character that we're chasing and that seemed to be a great bedrock.
It's clear from the trailer that this film is very much in the vein of an epic sci-fi movie — what were some things you were excited to explore and reference visually?
Specifically, the look of the film is inspired by the sci-fi films of my youth. The two big things for me are making it look cinematic (with lots of shadows and high-contrast camerawork), and making it feel like the world is chunky. It's easy for CG to make things feel flimsy and thin, [and] a lot of the old sci-fi films had no CG, so they had to make everything. They used to use a lot of cardboard [for set pieces], and all the spaceships had to be built so they looked real. That was the design aesthetic that you can see in the trailer. It's not necessarily realistic, but it's believable within the sphere of its design language.
It's been announced that Chris Evans will be the voice of Buzz. What was it about him as an actor that makes him the perfect voice for this new iteration of the character?
Chris was our first choice and the reason why he was the first choice is because [the idea behind Lightyear was that] it was meant to be unabashedly a blockbuster in the kind of corny sense of like, "This is a big movie," and we wanted a big star. Pixar doesn't usually put an emphasis on finding the "biggest star," but in this case, this character comes with such a huge expectation. [Evans] plays it pretty straight, but he's funny and he understands the character. When we pitched the movie, he totally got it. He's been such a great creative partner and [has] been so excited about the project. His contributions are really coming from a place of wanting to get it right for the reverence of the character and figuring out who this character is as we've built him out in this universe. 
Who else can't wait to see Buzz Lightyear in a whole new light? Lightyear will be released summer 2022. Until then, follow Pixar on Facebook, Twitter, Instagram, and YouTube for more updates.