On a warm afternoon last June, I walked down a gravel road at Atlanta's Pinewood Studios. It truly was just another day at the prolific studio—a couple of trailers, a few trucks, tons of people, the members of the Avengers stepping off their Quinjet to meet King T'Challa, Okoye and the Dora Milaje, and Bucky Barnes.
Yep. Like I said, another super normal day at Pinewood Studios.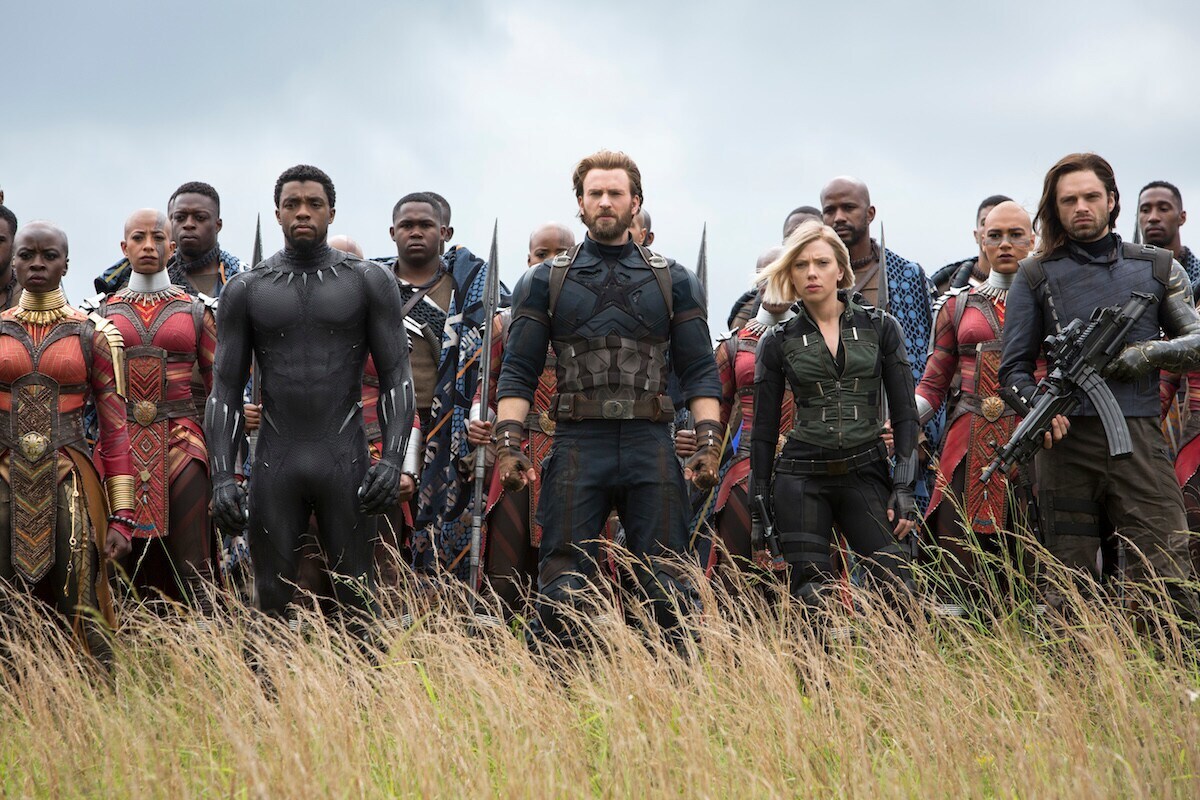 Since we were introduced to Tony Stark and his Iron Man suit 10 years ago, we have been anticipating the moment when the Avengers would finally get to face off against their ultimate foe, Thanos, in Avengers: Infinity War. Now, almost a month away from the April 27 release of the film, we are finally starting to see what this epic will look like. This movie is one of the most anticipated films in the history of the Marvel Cinematic Universe. While visiting the set last June, we were given amazing access and not only got to see a scene being filmed, but had a chance to talk with the cast and crew, including Chadwick Boseman, who plays T'Challa aka Black Panther and Mark Ruffalo, who plays Bruce Banner aka the Hulk.
First, we sat down with Chadwick Boseman. At the end of Black Panther, we saw T'Challa's announcement that he would open up access to Wakanda's technology to the rest of the world. That is the reason the Avengers landed in Wakanda and were looking for help in the scene I got to watch. "You have a world problem with Thanos, a problem that affects everyone in the world," Boseman said. "So Wakanda is on the world stage and we're obviously advanced in a way where we can help with the situation so that is all that's happening here."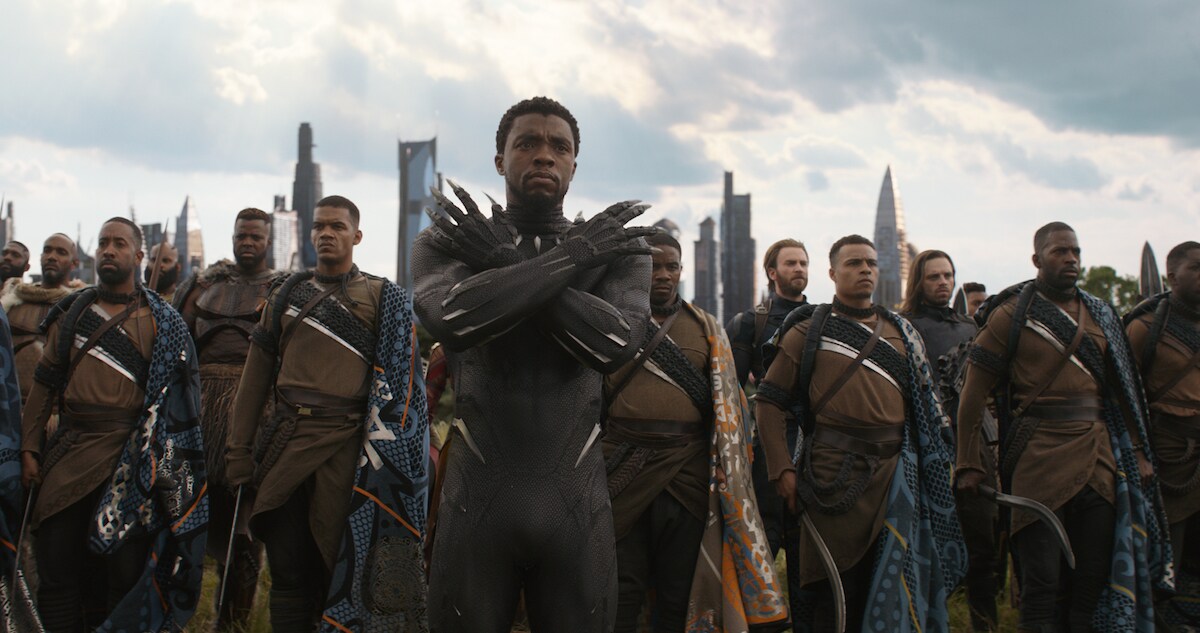 But that also offers its own conflict. "They're in my world so it's interesting to have them enter our space, which is not something that happens all of the time." Boseman added, "I think it's important for us to give the flavor of Wakanda, and they're really adjusting to our space, so that will be part of the fun of the movie."
Next, we got to sit down with Mark Ruffalo. When we last saw Banner and his alter ego "The Hulk," he had just helped Thor defeat Hela and save the people of Asgard, only to be encountered by a gigantic ship as they searched for safety. This has given Banner a very different outlook on what the Avengers are in for.
"[Bruce Banner] is having some difficulties integrating with the rest of the group, but he's also privy to some information that is essential for their survival," said Ruffalo.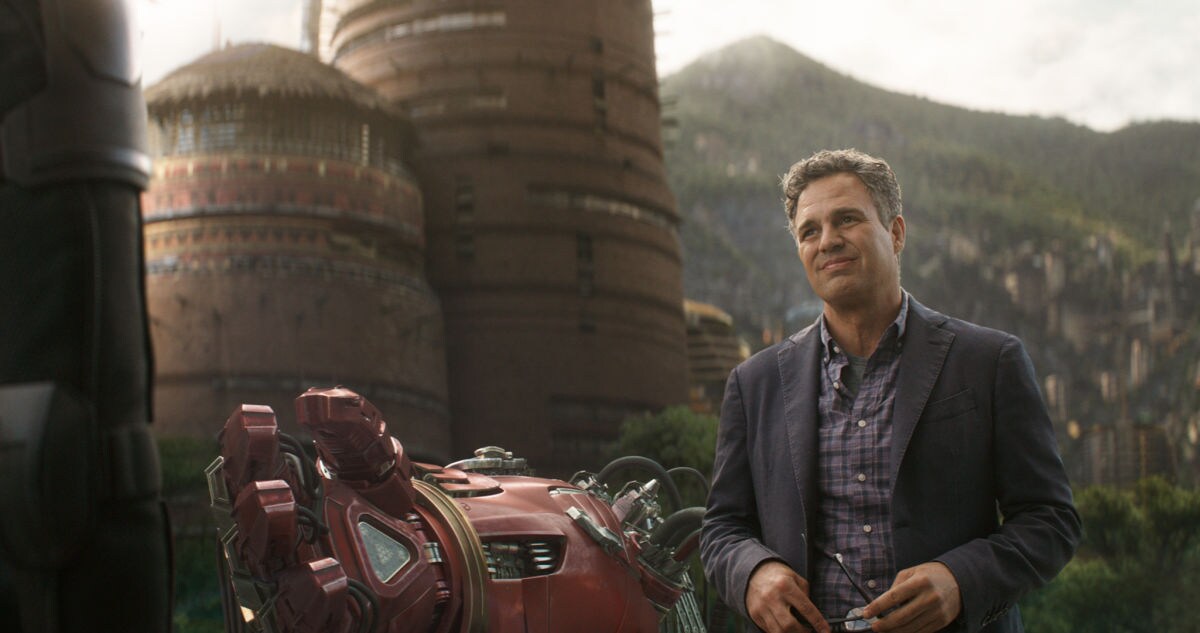 "Banner knows probably more about Thanos than probably anybody and he's really trying to impress on everybody how dangerous he is. He's seen what damage he can cause and how powerful he is and the entire group is in disarray so he's also getting caught up on what's happened here, and is trying to get them to transcend their differences and impress upon them how much danger they're actually facing."
And to try and defeat Thanos, the wonders of Wakanda will be on full display.
"[Wakanda] is more technologically advanced than any other nation on the planet so you're seeing some gadgets and technology and the merger of those things with spirituality in that way that you didn't see in Civil War."
Which also will make for some great moments with the Avengers' resident scientists, Tony Stark and Bruce Banner. "Oh yeah, there's great Science Bro stuff," quipped Ruffalo.
One of the things we are all excited about is the chance to see all our favorite heroes team up together in the same movie. We aren't alone in this. The actors themselves truly loved being on set together.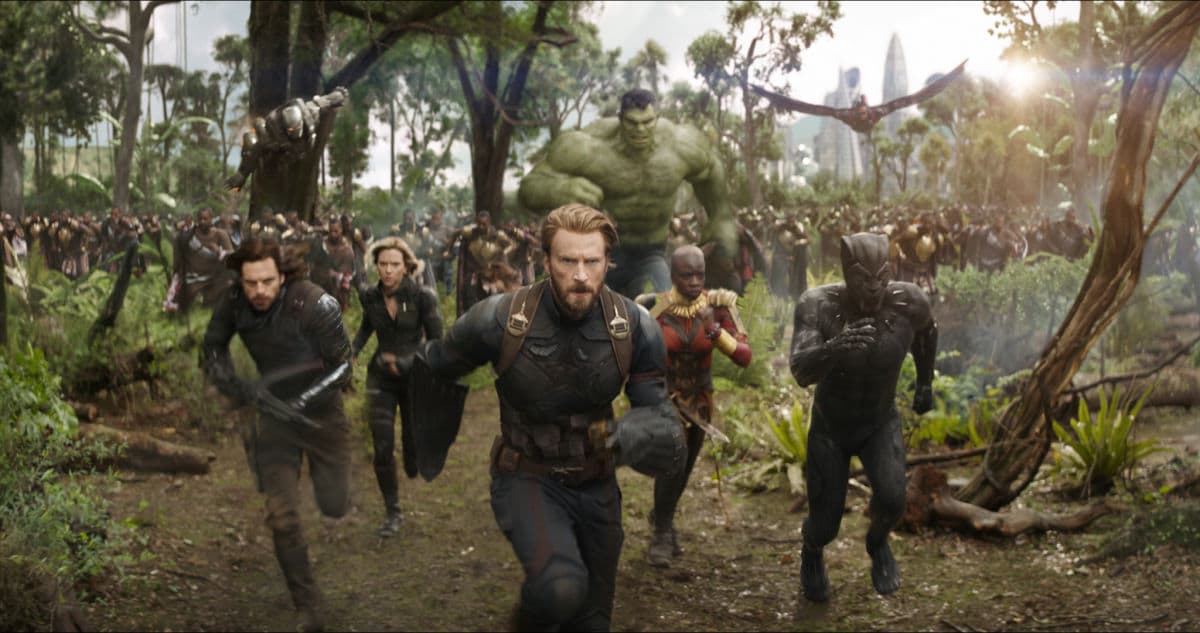 "It's fun to see, especially because we have not had a lot of opportunities to work together and when you look at actors that you respect and revere and you see them doing their things it's not just about the characters but the cast members," said Boseman.
"We're sharing the weight. Which is actually what's happening with the superheroes as well, because they could not deal with Thanos alone. I think there is a lot of comfort in having people who are so good around you."
 See what directors Anthony and Joe Russo had to say about the making of the film, and don't forget to see Avengers: Infinity War when it hits theaters, April 27!