Back in June of last year, I got a chance to visit the set of Avengers: Infinity War at Atlanta's Pinewood Studios. This is the second part in a series of articles from that trip. Our interview with Chadwick Boseman and Mark Ruffalo can be read here.
Putting together a movie of the stature of Avengers: Infinity War is no easy task. But Anthony and Joe Russo, who previously helmed Captain America: The Winter Soldier and Captain America: Civil War, were excited and ready to face the challenge. We spoke to the Russo brothers on set and learned about their process making the film.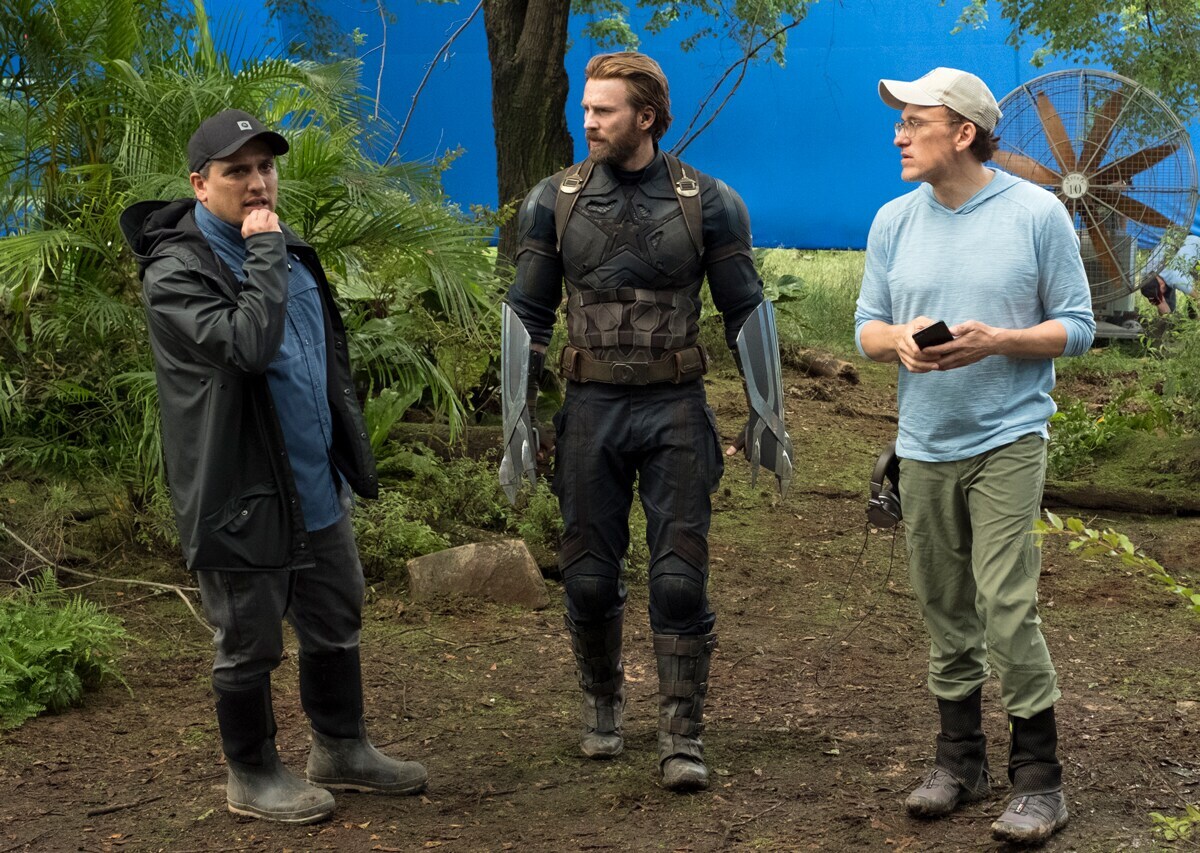 First, Anthony Russo summed up how it all came together. "For us, since we entered the [Marvel Cinematic Universe] as storytellers, and we picked up the story with Winter Soldier, we've been carrying a thread forward from that point, a narrative thread," he said. "And for us this movie is very much about, how do we move forward from Civil War in a big way, and what happens to that division between the Avengers and how does that affect them. What does that mean when the greatest threat they'll ever face comes to them, in that kind of a condition, in that kind of divided condition."
Joe Russo added, "It's been a personal journey I think, for us as filmmakers. It's how we feel about the characters, as comic book fans, the story that we want to see. Re-imagining these characters to a very personal point of view. So it's not only a culmination of the last 10 years of Marvel storytelling, but for us, it's a culmination of our journey as directors to the Marvel Universe, and I think having at our disposal all of those characters and allowing ourselves to re-filter them through the way that we see the universe, the way that we feel about the characters, the themes that we really want to bring to the forefront, that's what these two movies [Infinity War and the untitled fourth Avengers film] are for us."
One of the most exciting aspects of Infinity War is seeing all of our favorite Marvel characters onscreen, taking on Thanos together.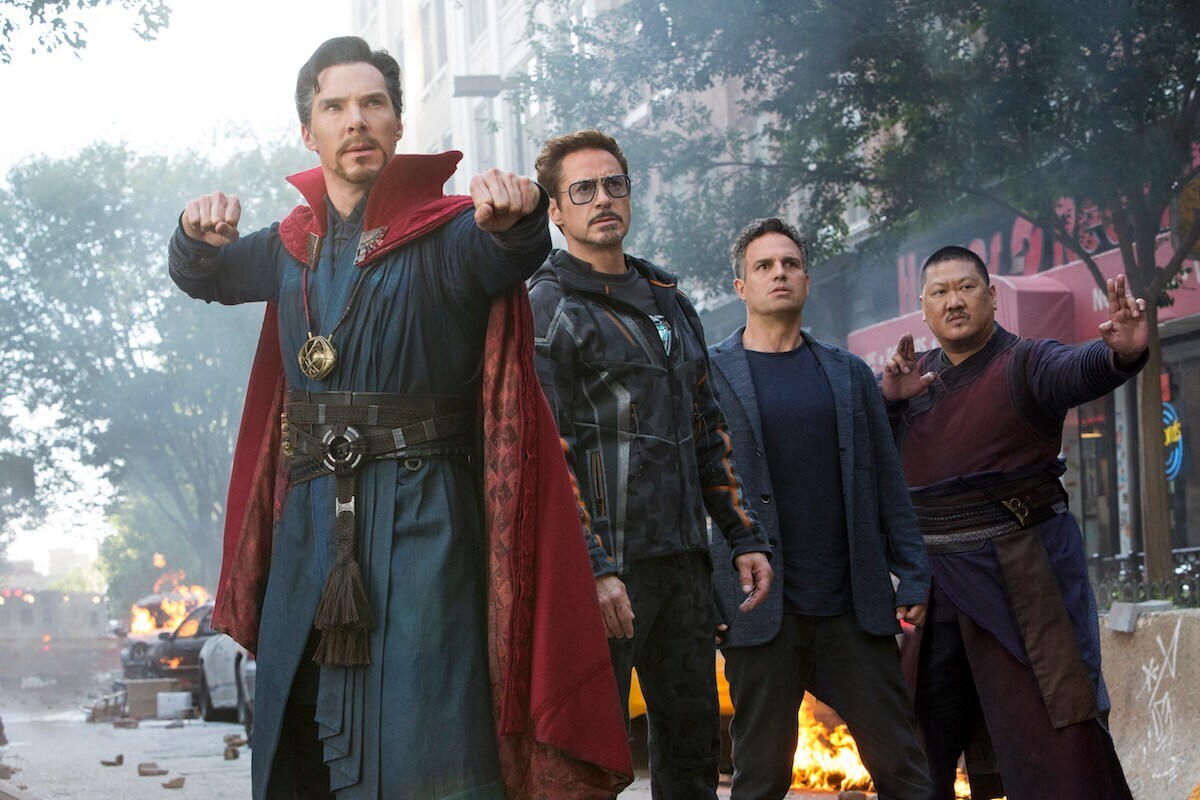 "There's a lot of characters in this movie that have tones that they're bringing from their own franchises," Joe said. "I think it's a very unique film, I don't think there are a lot of movies that have the kind of tone that this movie has, because it's a combination of franchises and I don't think we've ever seen that before on this scale."
Anthony Russo noted that they not only spent "many, many months" with writers Christopher Markus and Stephen McFeely, but also fellow Marvel Studios directors Ryan Coogler, Taika Watiti, James Gunn, Peyton Reed, and Scott Derrickson. This was extremely necessary to make sure that all of the characters we have been introduced to and love, stay true to their own stories, all while telling this new story. This collaboration was helped by the fact that Pinewood Studios has become a sort of home to Marvel Studios. Infinity War's production schedule overlapped with the schedules of Guardians of the Galaxy Vol. 2, Thor: Ragnarok, Black Panther, and Ant-Man and the Wasp. Having the access to the creative teams for each of those films all in the same place helped shape each story as it built up to Infinity War.
"Everyone is interwoven in this plot in a way where they have an emotional connection to the story, and are emotionally affected by the stakes of the movie," said Anthony. "You can't tell a movie with this many characters and not have each of those characters show up and honor them from the different franchises if they are not motivated to be there, if they are not in life or death circumstances, if they are not fighting to save their belief system or their way of life. We're very close with all the directors, we love them all. There's story elements shared [between the directors]. It's part of the fun for us!"
Of course, facing off against Thanos, an event 10 years in the making, won't be without it's fair share of drama.
"There are a lot of characters that will come into direct conflict with Thanos," Joe said. "Doctor Strange is a bearer of an Infinity Stone, he has been charged with protecting that Infinity Stone." He continued, "[Dr. Strange] will have a very personal stake in it because he's a bearer of an Infinity Stone. So clearly, Thanos is coming to the stones and he's going to run into Doctor Strange."
Anthony added, "When Thanos decides to do [something], he really goes for it. And he's kind of one step ahead of our heroes through the movie. And he puts them through a lot of pain in the process of that happening."
"Our job with Thanos is to make him the preeminent villain in the Marvel Universe," Joe said. "That is his role in the comics. That's his role in these movies. And in order to be a preeminent villain you have to do some pretty bad things."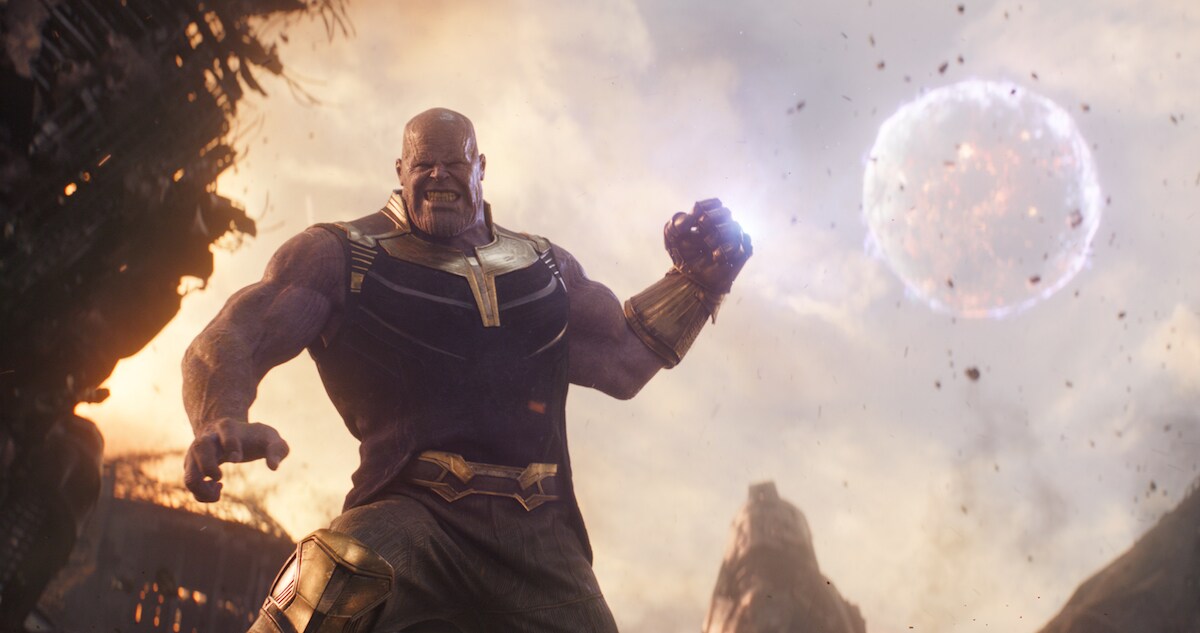 Both Joe and Anthony agreed that this will surely be the most intense Marvel Studios movie yet. "We like mature storytelling. We like dramatic storytelling. We like intense storytelling," Anthony said. "I think we appreciate conflict, and we appreciate stakes. And without stakes, there really isn't a lot of value to the story. And I think if you look at the Marvel Universe as a whole as a story that's been told for ten years, you can look at this as the climax. And the stakes will be higher in this movie than they've ever been, times 10."
We cannot wait to see how all our favorite characters come together in Avengers: Infinity War, in theaters April 27. Check back here tomorrow to read more from our trip to the Infinity War set!