Descendants 3 is in production right now, and obviously with every piece of news, we're getting more and more excited for this next chapter for our VK and Auradon favorites. And today, we have our first look at Mal, Evie, Carlos and Jay's new VK outfits, and let us just say: This. is. everything.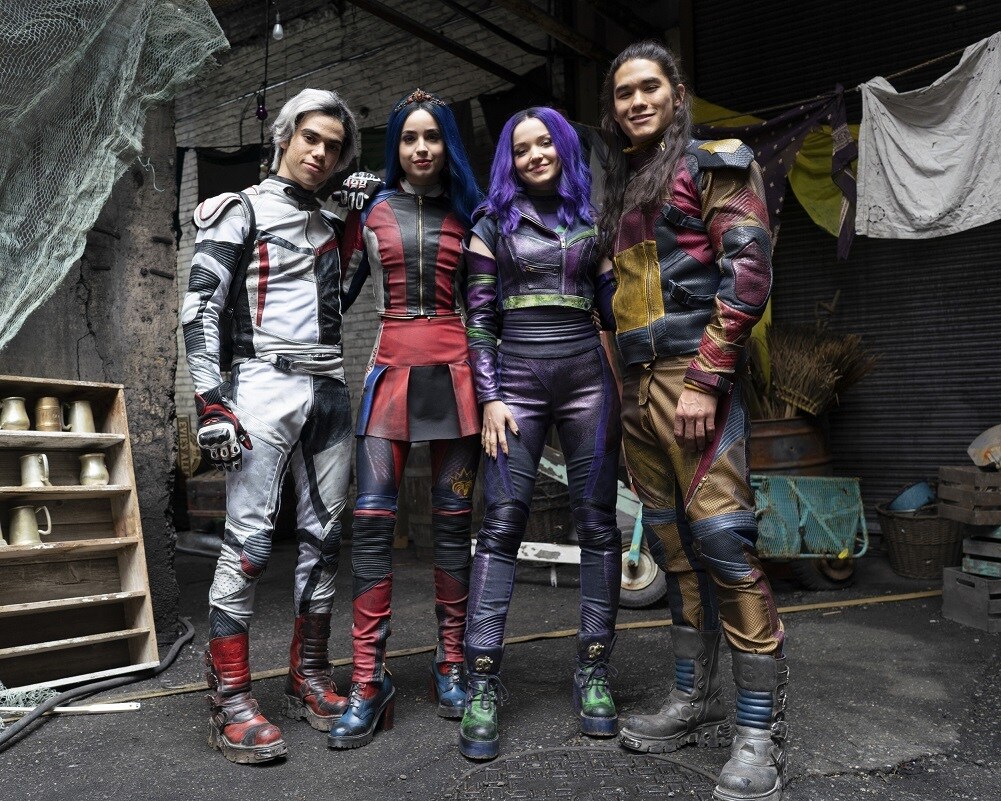 Are you just as in awe as we are?! First off, we love these new sporty looks, especially the details in Carlos and Jay's jackets. Evie is mixing it up with a more red outfit this time around, but we love that she still has her signature crown and heart symbol. And of course, Mal looks fab with her new shade of purple hair, giving us further color inspiration for our looks.
Update! It looks like Mal, Jay, Evie and Carlos aren't the only Villain Kids getting new looks. Take a look at a brand-new image of Uma and her pirate crew (a.k.a. Gil and Harry!):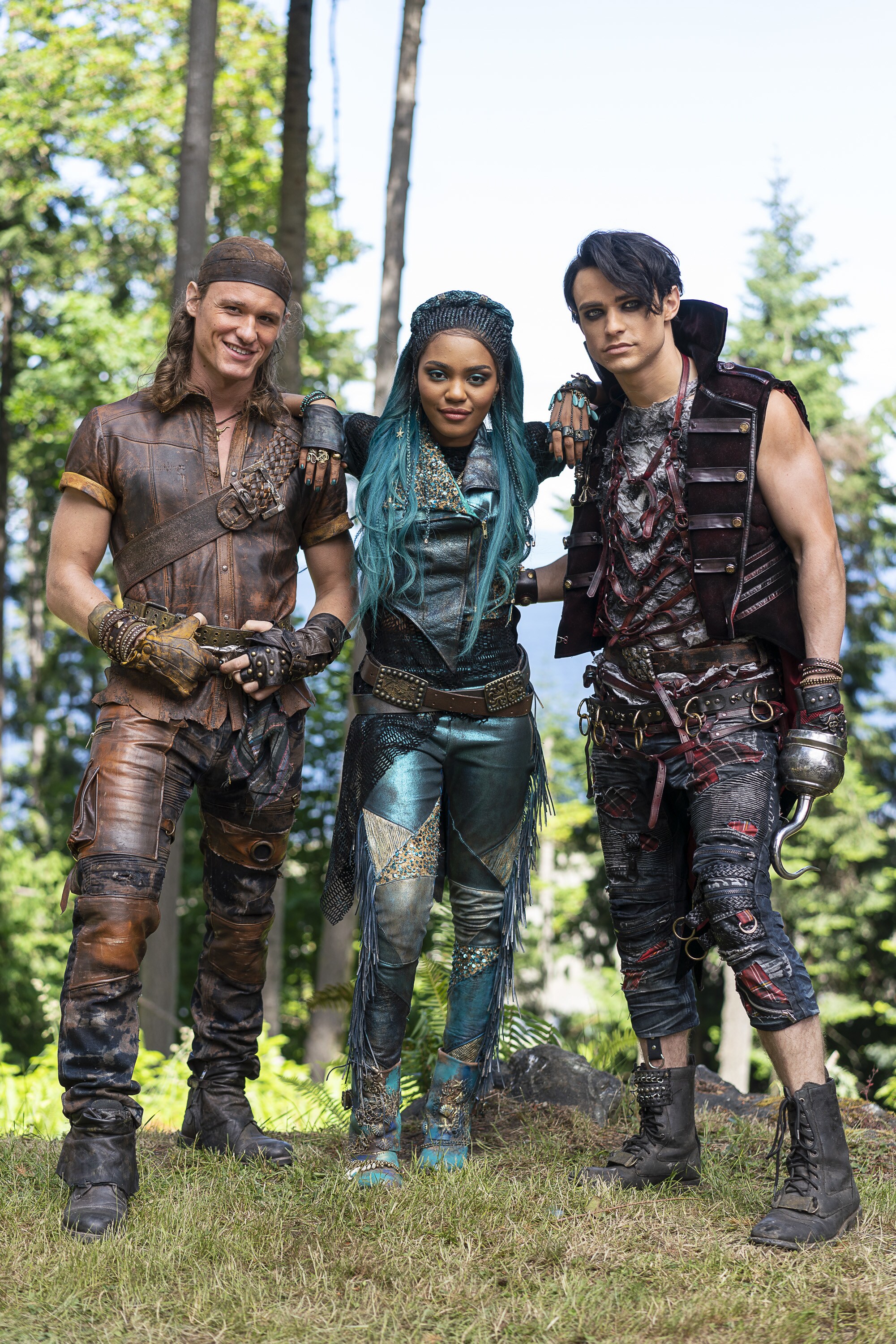 For now, it looks like Uma has turned in her pirate hat for a cool crown braid and mermaid-like hair. She still has her signature fringe and seashell elements, and of course, always has the coolest shoes. Harry also traded in his pirate hat for a decidedly darker look, while Gil rocks a more yellow-hued leather ensemble. What are these three up to in Descendants 3?  You know we can't wait to find out!
What do you think of these new looks? We'll be here counting down the days until 2019 when Descendants 3 premieres!