Ready for the magic of the holiday season? Break out the decorations because it's time to celebrate with a new Christmas classic: Disney's Godmothered.
Godmothered tells the story of Eleanor (Jillian Bell), a fairy godmother-in-training under the tutelage of Moira (Jane Curtin), who runs a school for fairy godmothers. Eleanor can't wait to start granting wishes, but unfortunately, fairy godmothers haven't had a chance to visit Earth in a long time… and the fairy godmother program may soon be coming to a close. In an attempt to prove that happily ever afters are as important as ever, Eleanor finds a letter from a child named Mackenzie and escapes to Earth to become her fairy godmother. Unfortunately for Eleanor, Mackenzie is no longer a child, but a single mom and Boston news reporter (Isla Fisher), who certainly doesn't believe in magic or happily ever afters anymore. Looks like it's time for a little holiday magic!
If you already can't wait to see this modern-day fairy tale, here's the scoop on a few things to look forward to!
1) Godmothered is a twist on the classic Disney fairytale.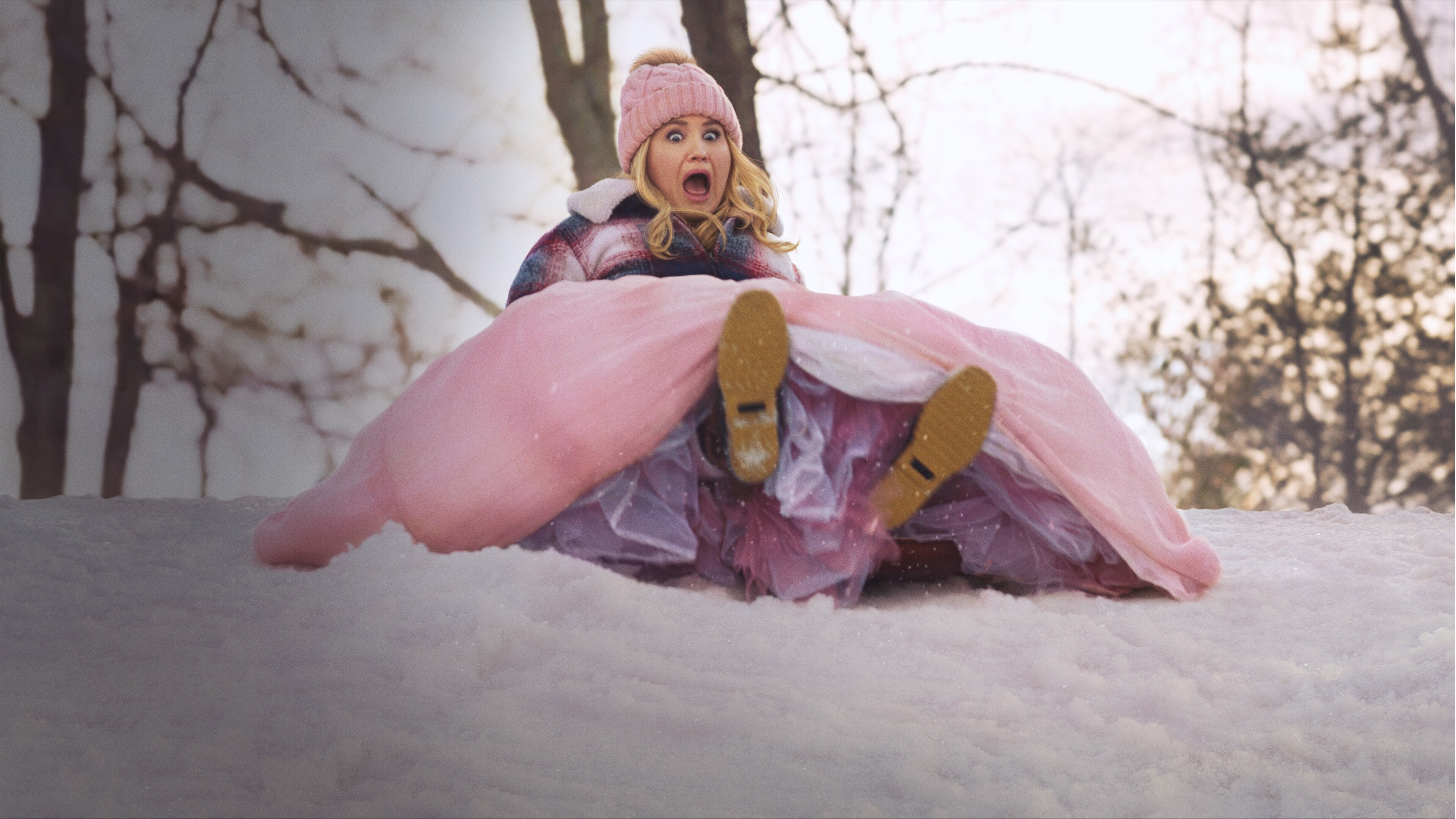 The entire cast of Godmothered couldn't be more excited to take part in a soon-to-be classic Disney fairy tale. "Who doesn't grow up wanting to be a Disney princess? I mean, that's the goal. She's got magic and spells, and is trying to make Isla's character's dreams come true," Jillian Bell says of her character, Eleanor. But everyone also recognized that Godmothered's real-life setting made it easier to update some preconceived notions of what a happily-ever-after ending looks like. Isla Fisher shared, "For young girls watching, happily ever after doesn't necessarily include a castle, a prince, and a dress. It can be blessings you have in your life." Jane Curtin expanded, "It's what you believe and it's a goal that you can achieve on your own. If you want it, if you believe that you can get it, it's something that it's not reliant on magic. It's reliant on you and your spirit. And I think that that's really something that we all have to remember is that we are capable of such amazing things and such positive things for ourselves and for others. And that's happily ever after."  

2) The costumes are EVERYTHING.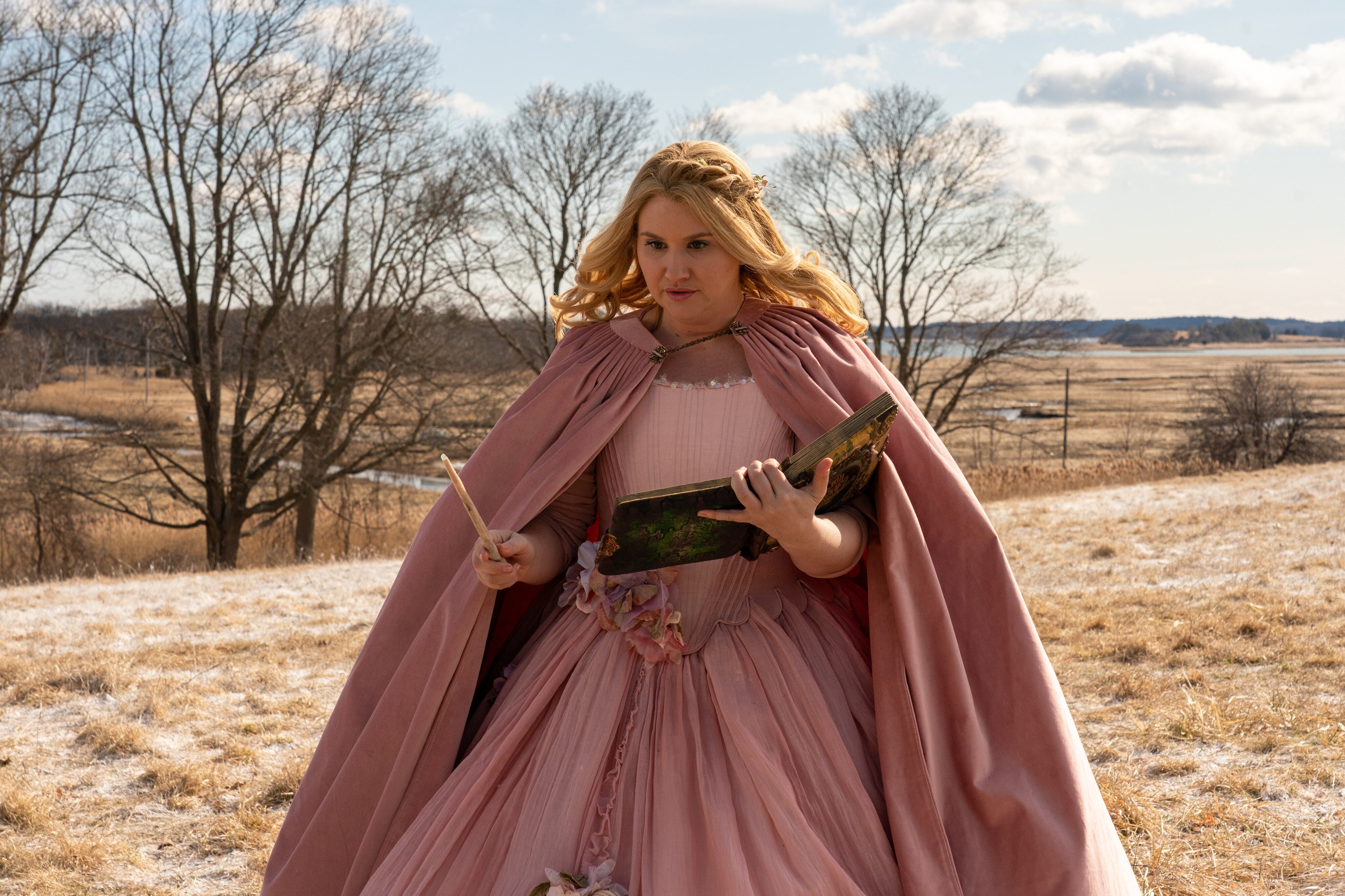 We've come to expect that any fairy godmother is going to have an awesome wardrobe, and Godmothered does not disappoint! Of course, the dress that everyone will remember belongs to Eleanor herself. Jillian Bell shared a story of how she and the costume designer got inspired from a shopping trip. "It started with a corset. … I tried on all different types of wedding dresses. And they were all huge ball gowns. And I remember seeing other women there that were trying on dresses to be married. And they were looking at me and I was in the poofiest thing [and] falling out of the dressing room, and they were all like, 'Congratulations!'" Jillian shared with a laugh. "That's how we found the framing for the corset and the ball gown look!"
It was such a beautiful gown that Jillian wished she could have taken it home with her! "I like to keep one costume [from] every [project] I do, but this was a pretty massive costume to ask for."
3) The cast got to visit a real TV news production studio for research!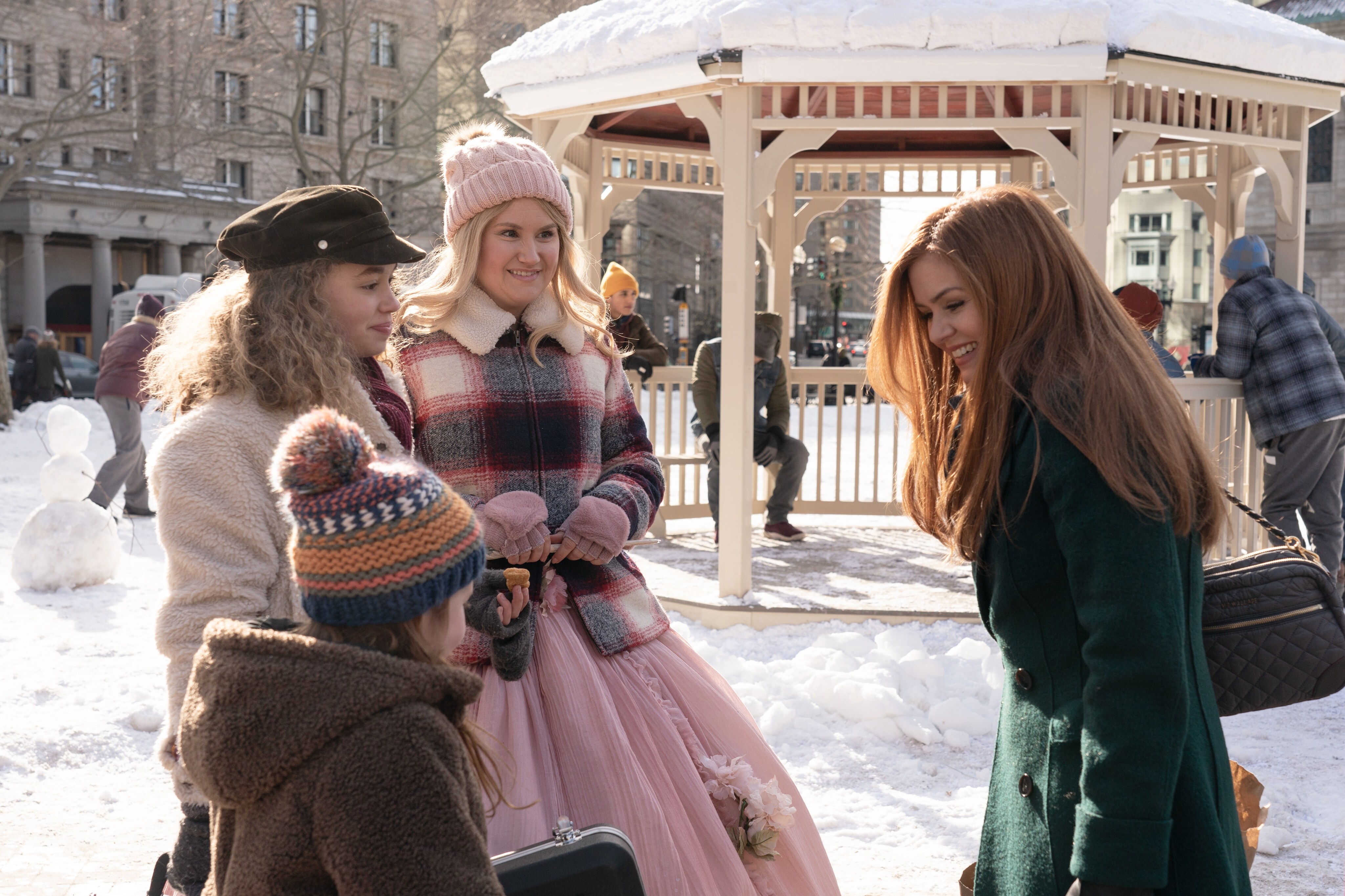 The actors went the extra mile to deliver realistic performances! Since Isla Fisher and Santiago Cabrera both play Boston TV news reporters, the two of them were able to visit a news station together and chat with some field reporters to learn the ins and outs of what it's actually like to work at a news station. However, Utkarsh Ambudkar — who plays their boss — took a bit of a different approach. "I have to play a news boss who has no idea what he's doing. So, I didn't have to do any research and it worked out just fine," he shared with a smile. It's all about the process! 

4) The pets on set were a real delight… when they behaved.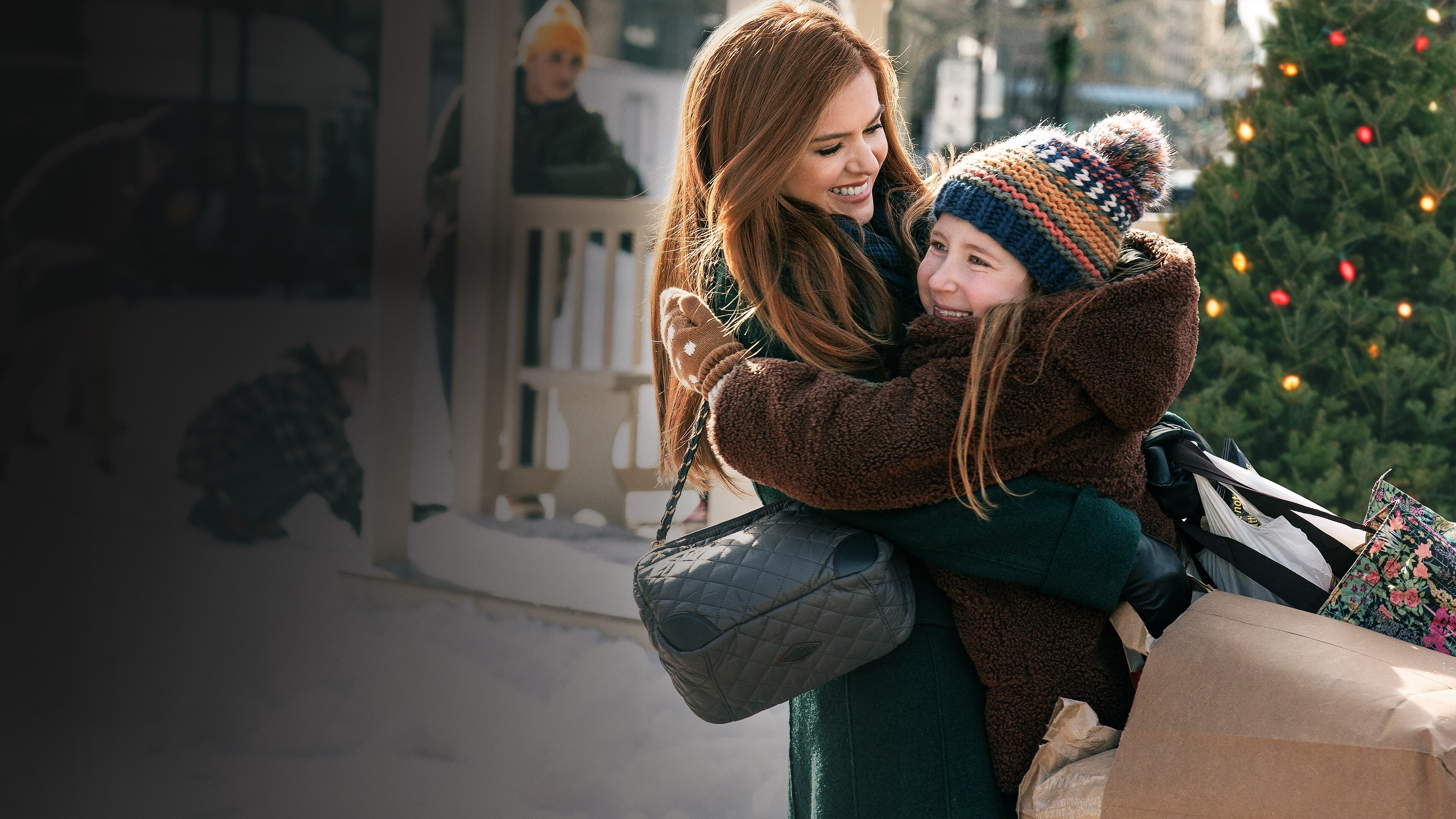 Every princess needs an animal sidekick, and Godmothered has two! When Eleanor arrives in town, she provides Mackenzie and her daughters with a pet pig, and for a little extra help around the house — a magical raccoon named Gary. The cast loved being able to work with animals on set, but there were definitely some challenges that came with it as well. "The pig loved to interrupt takes, but the pig also loved to leave takes when it was supposed to be there," Jillian Bell shared with a laugh. "I think that she had a different script than us, to be fair," joked Jane Curtin. Isla Fisher added, "She was no Gary!"
Of course, due to the magical nature of Gary the raccoon, he was represented on set with a plush toy and brought to life through CGI (well-behaved, indeed!). Willa Skye and Jillian Shea Spaeder (who play Mackenzie's two daughters, Mia and Jane) had a lot of fun imagining what it would be like to really have a magical racoon around the house. "I would probably have him make me s'mores, 'cause that's my favorite dessert. I really love s'mores. [And] he would clean my room for me, definitely," mused Willa. Jillian chimed in, "I'd probably have him do my laundry. I finally stopped making my mom do my laundry because I was like okay, I'm 18. If I'm gonna pretend I'm an adult, I should probably do my own laundry. But here I am trying to pass it off onto a magical raccoon. So, I see we haven't come too far."
If you can't wait to bring a little more fun and magic to your holiday season this year, Godmothered, an Original Movie, is streaming on Disney+ Dec. 4!
For all the latest, follow Disney+ on Facebook, Twitter, and Instagram!