Earlier this year, we were lucky enough to visit the very magical set of Artemis Fowl in London and talk to the director, Kenneth Branagh. Here's what he told us!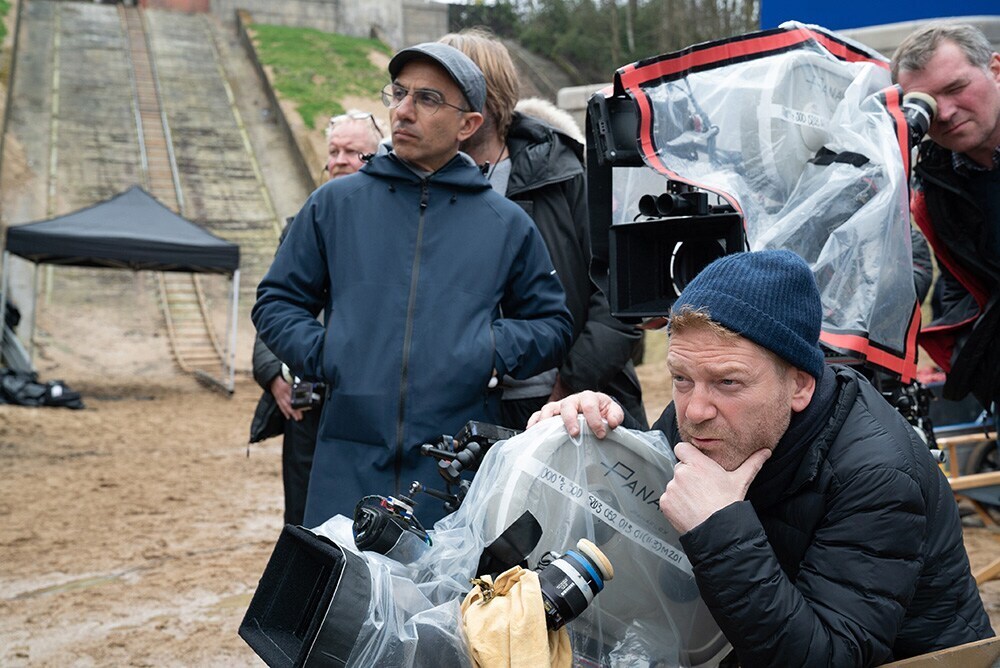 If you're an Artemis Fowl fan like us, then you know we've been waiting since 2001 for this movie. We honestly cannot contain our excitement! Earlier this year, we were lucky enough to visit the film's very magical set in London and talk to the director himself, Kenneth Branagh. Here's what he told us:

Artemis is a little less prone to villainy than he is in the books.

For Kenneth Branagh, it was important to make it feel like Fowl's "crazy, bonkers house is one full of imagination," and "less about the acquisition of goods and land and things." Artemis starts off not knowing all the secret work his father does, but soon discovers that there is an entire world he knows nothing about. And by the end of his journey, he has to look at what his father does and ask himself: "Shall I do some of this, as well?"

Branagh wanted to bring as much variety to the casting as possible.

In the book, many characters are written differently than they are in the film. But, going into the casting process, Branagh wanted to bring in the most talented people -- no matter who they were. A big change he made was to have Judi Dench play LEPrecon leader Commander Root, who is originally a male character in the books. Branagh also decided to age down our favorite fairy, Holly. Branagh explained: "[Holly being] closer in age [to Artemis] has just made it feel as though Artemis was less isolated and that we could have some fun with that particular age group."

Holly has a bit of a different story than in the books.

The Holly Short we met in the books is the first female officer of LEPrecon, but with the addition of Dame Judi Dench to the cast as Commander Root, that is no longer the case. That doesn't mean Holly doesn't still have to put up with the challenges that come with her position. "We don't make  life any simpler for her in terms of progress, Branagh told us. "There are plenty of obstacles … that get in her way and impede that." We can't wait to see Holly give us all the girl power vibes!

Everyone got to improvise … including Dame Judi Dench!

In a scripted feature film, there isn't always time to do much improvisation. But Branagh wanted to get creative on set. So when he had almost finished directing a scene with Judi Dench, he switched it up on her. "I said, 'That's great. We've got exactly what is in the script now. Would you say this, this, and this, and if you think something else, would you do that? To which she replied, 'I'm not Josh Gad. He's terribly, terribly clever,' Branagh said with a laugh. We also found out that Josh Gad is teaching Dench a few improv tricks!

They searched far and wide for the perfect Artemis before finding Ferdia Shaw.

Since Artemis Fowl is a very Irish book, the filmmakers knew they wanted the actor playing Artemis to be Irish, too. They put a casting call up for all of Ireland (and even all over the world!) and auditioned over 1,200 young boys for the role. Shaw got the role and we can't wait to see his feature film debut as Artemis!

Branagh might make a cameo in the movie.

"There are moves for this to happen, but by other people. And, I say this literally happened yesterday, secretly a pair of fairy ears were left on my desk," Branagh explained. We are going to 100% need to see him on screen in fairy ears. Our lives would be made.
A new poster and teaser trailer for the film were released today as well! Watch the teaser trailer now and share in our excitement, and be sure check out the poster below.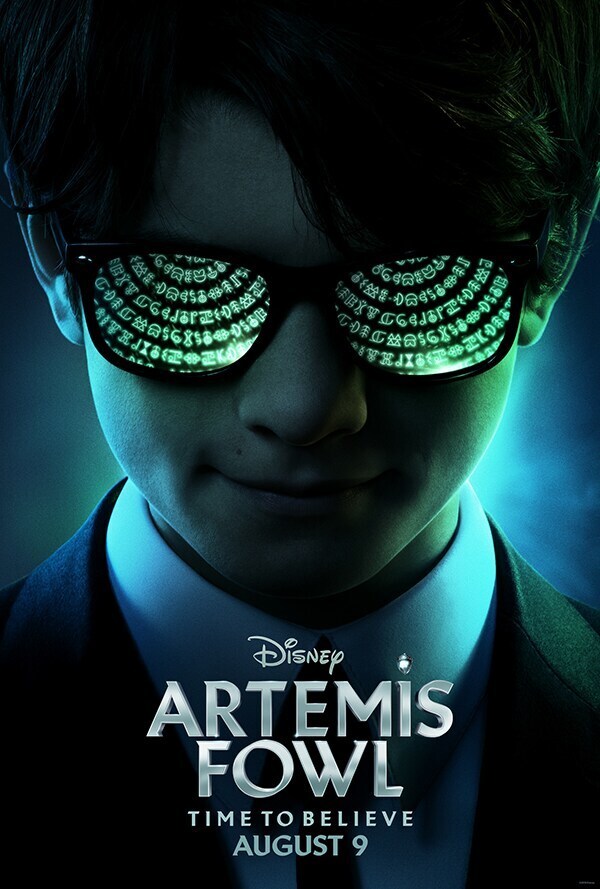 We can't wait to see what the world of Artemis Fowl looks like when it hits the theaters on August 9, 2019.