Yesterday marked the fifth annual Her Universe Fashion Show at San Diego Comic-Con, and the looks get better and better every year. This year, Her Universe founder, Ashley Eckstein, led the runway in a dress made up of Jack Skellington Funko Pop! heads in celebration of The Nightmare Before Christmas' 25th anniversary. The oh-so fabulous, one-of-a-kind dress was certainly a showstopper, but each look thereafter stunned with creativity and style.

Sarah Hambly and Melissa Lynnette's Black Panther-inspired entries both drew inspiration from the film's attention to detail and costume color palette.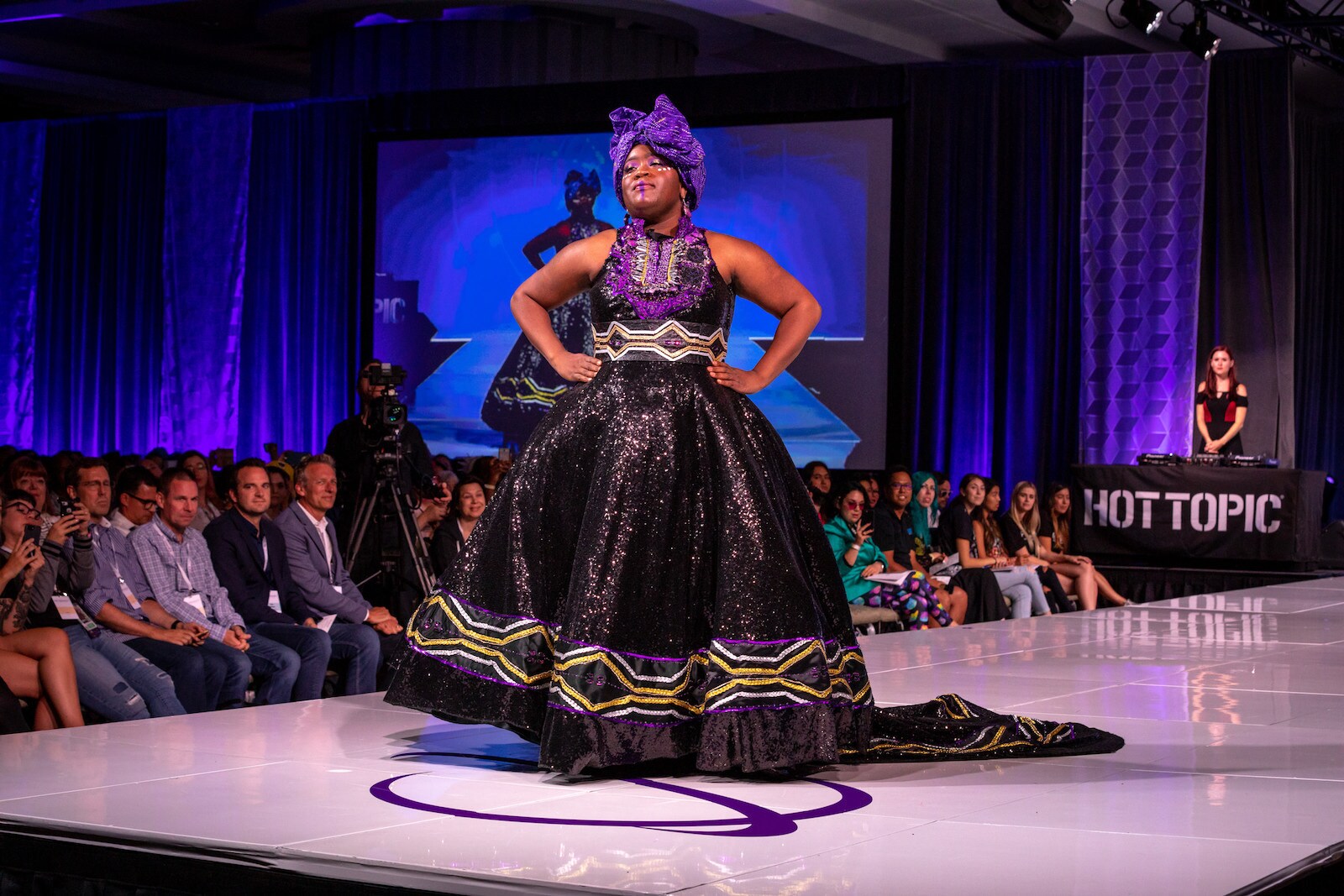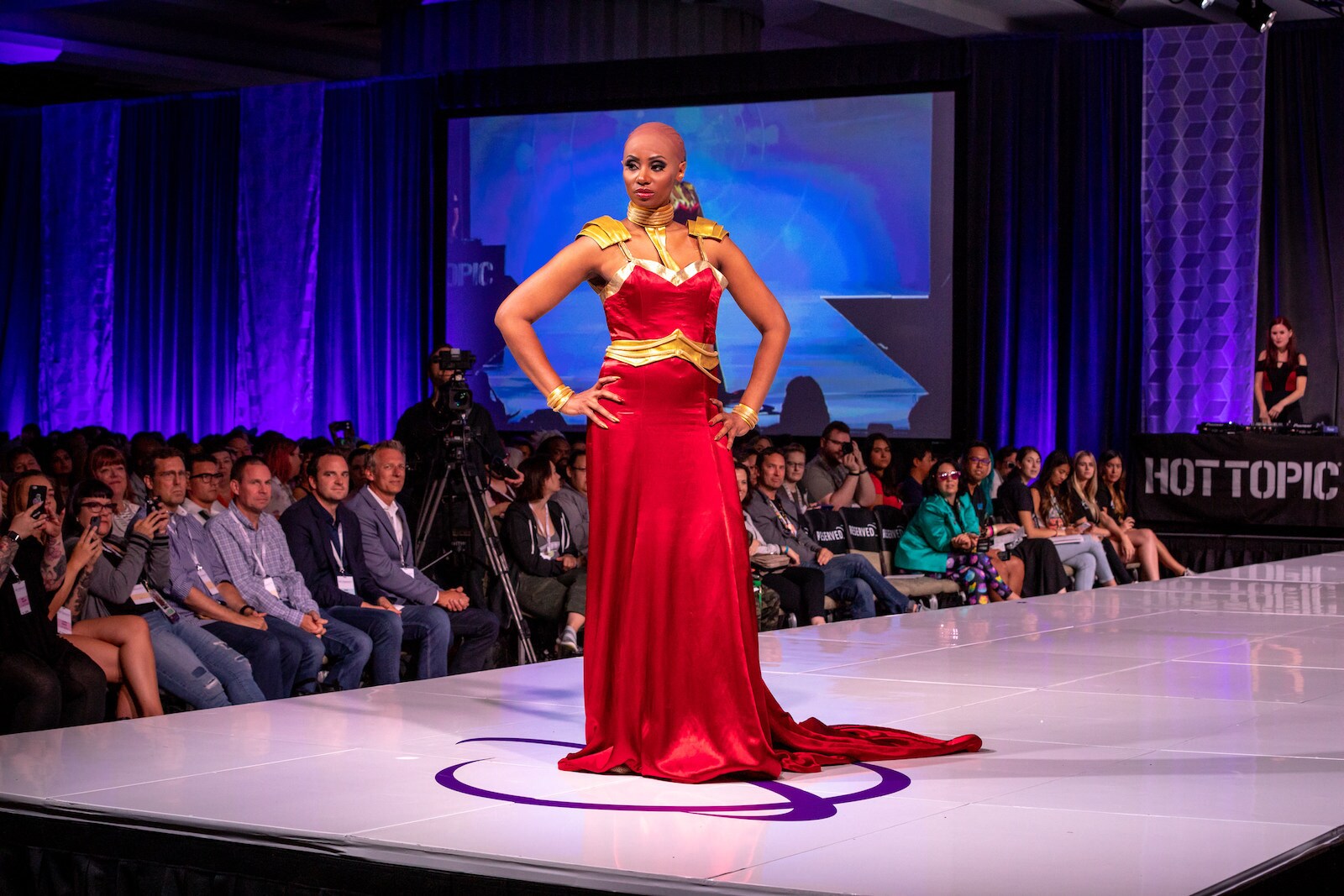 We love this Guardians of the Galaxy-inspired entry from designer Skyler Barrett. It's totally wearable with the trends of right now.
This "Best. Dress. Ever!" from designer Harmony Leiker gives an ethereal take on the lanterns from Tangled.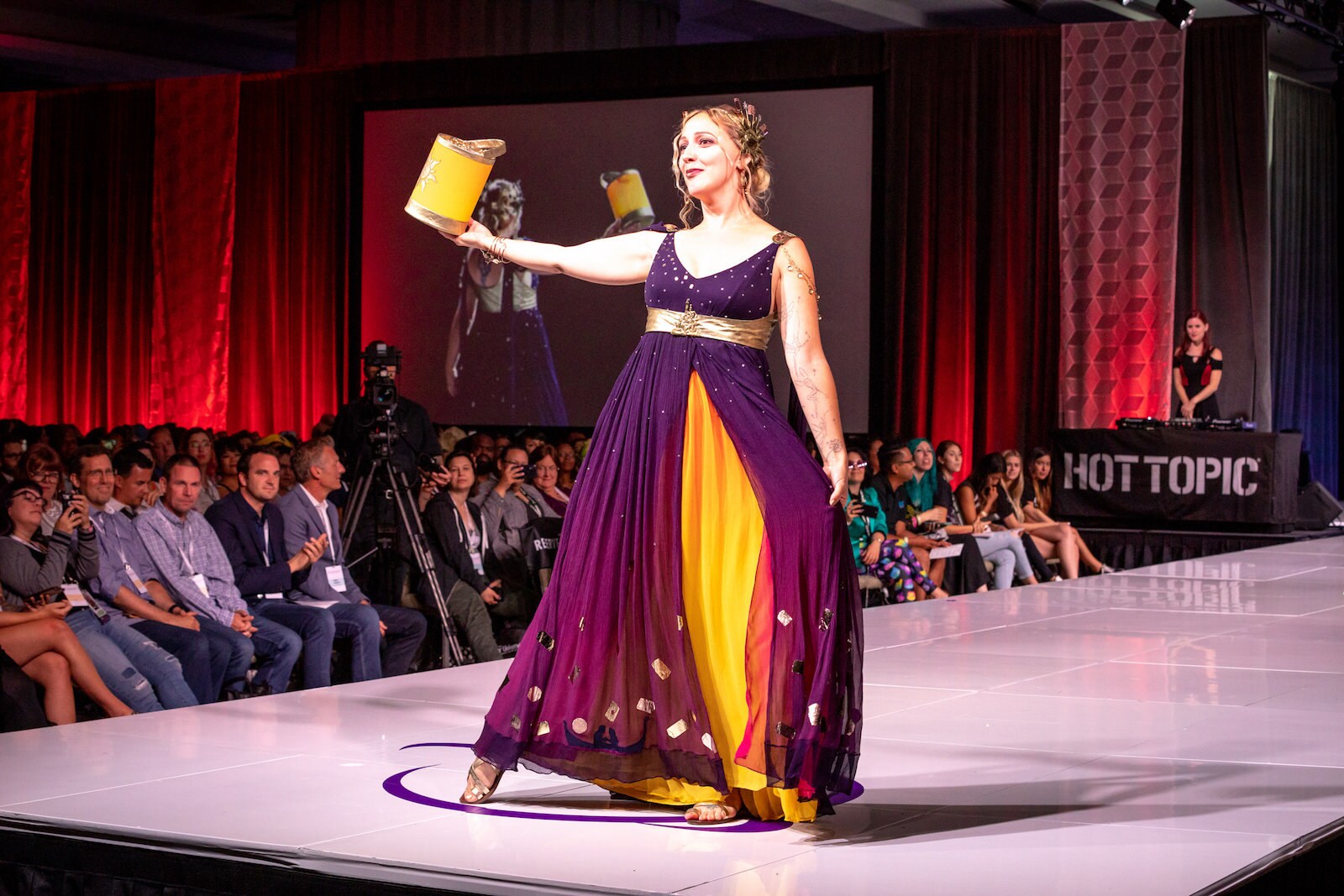 Who knew Space Mountain could look so chic?! Kelsey Michele's dress draws inspiration from one of our favorite Disney Parks attractions.
Another ode to The Nightmare Before Christmas, Kimberly Burns' "Seamstress Sally" patchwork dress was sure to be a fan favorite!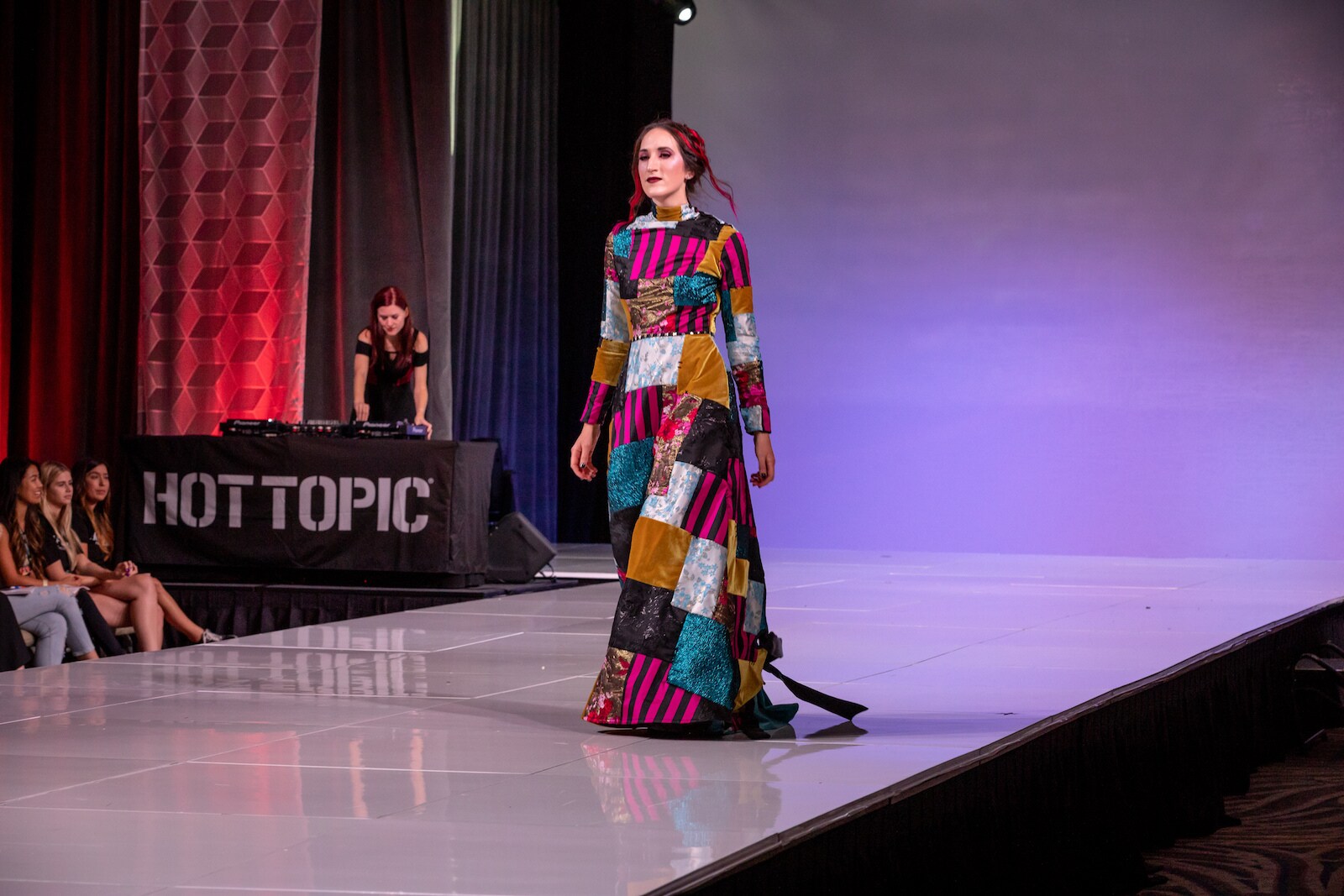 One of our favorites from the show was Chatam Gray's Pocahontas-inspired look, as she captured the "Colors of the Wind" with a high-fashion spin.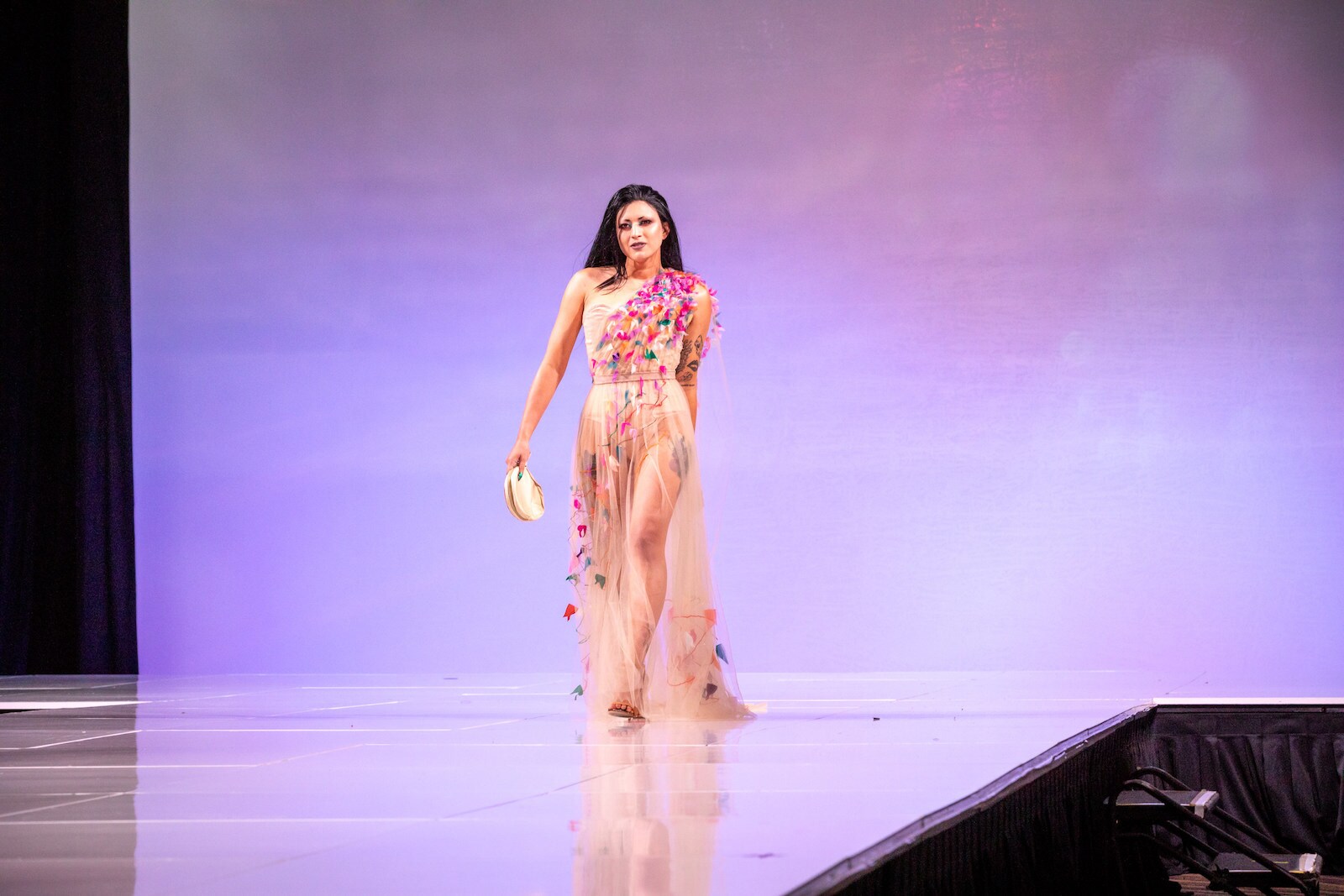 We can easily see Phoebe Ping's EVE-inspired look walking down the Fashion Week runway. It's simple, chic, and reminiscent of our favorite Extraterrestrial Vegetation Evaluator.
We were hoping for a Coco look this year! Aaliyah Frye delivered with her Alebrije-inspired entry, which even glowed with black light.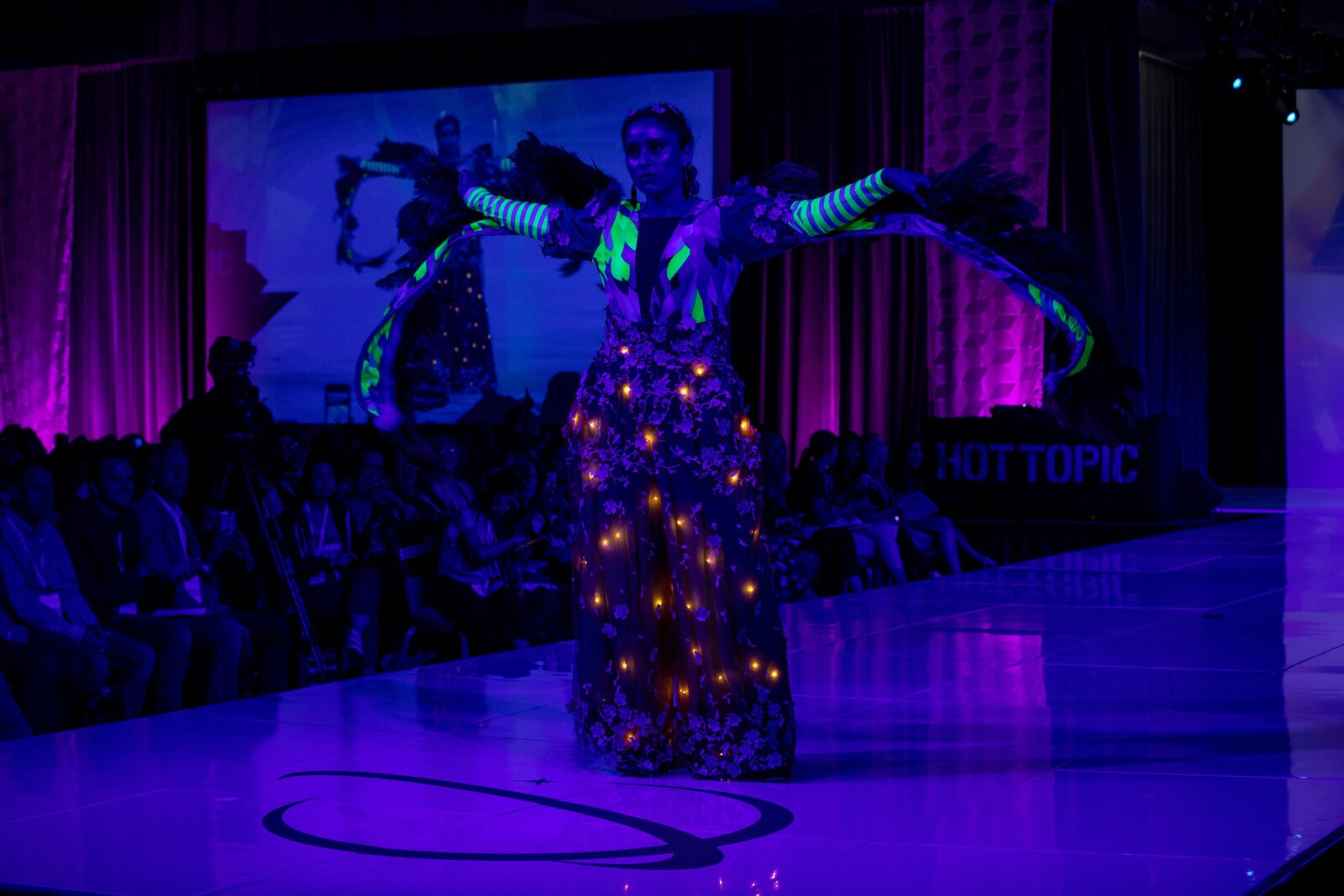 Of course, it wouldn't be a Her Universe Fashion Show without out-of-this-world looks inspired by Star Wars. Candice Miller entered a stunning knit "Convor Couture" gown, Adria Renee presented a "Rebellion Reborn" jacket, and Christopher Lopez showcased a faux leather "Darkness Rising" look.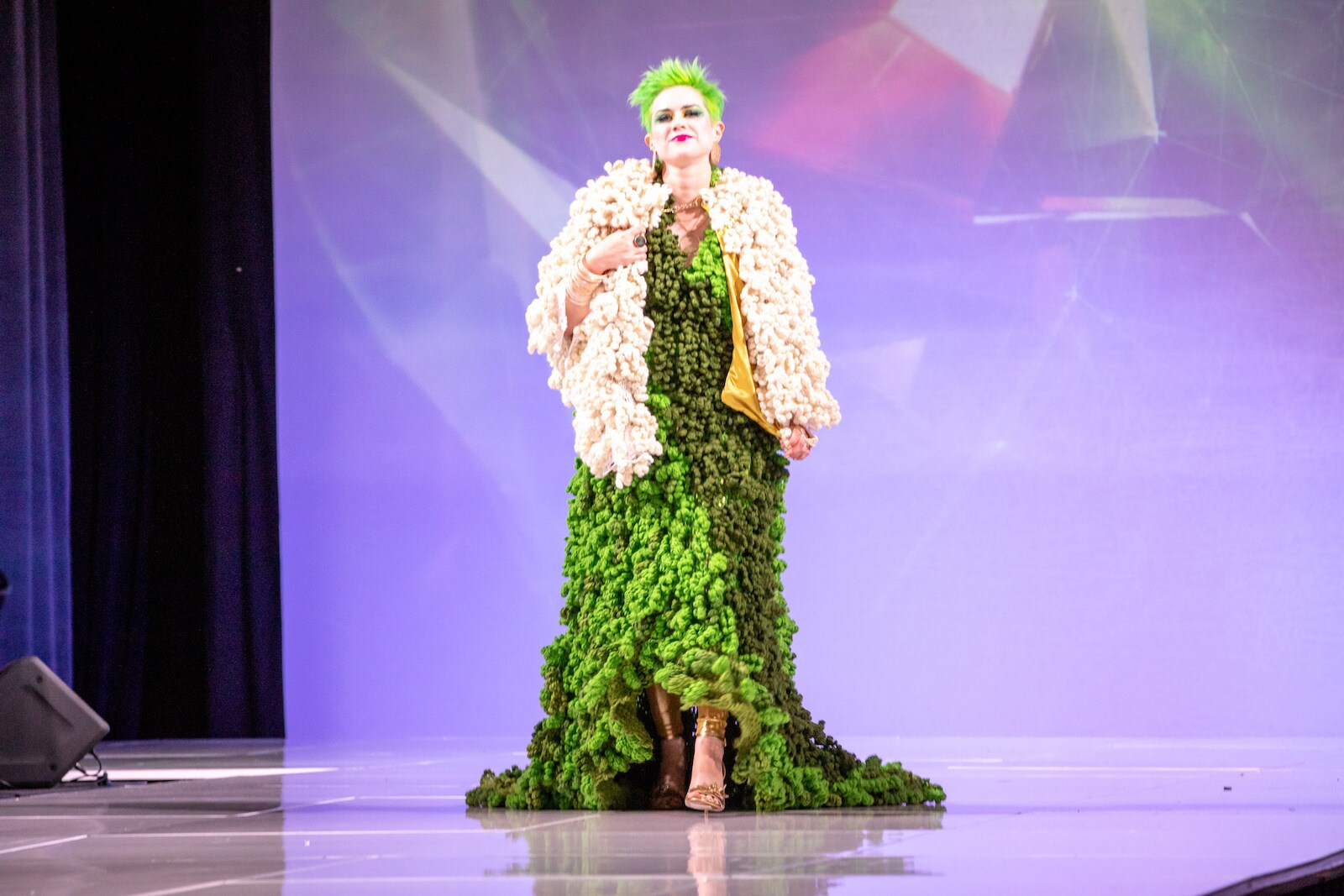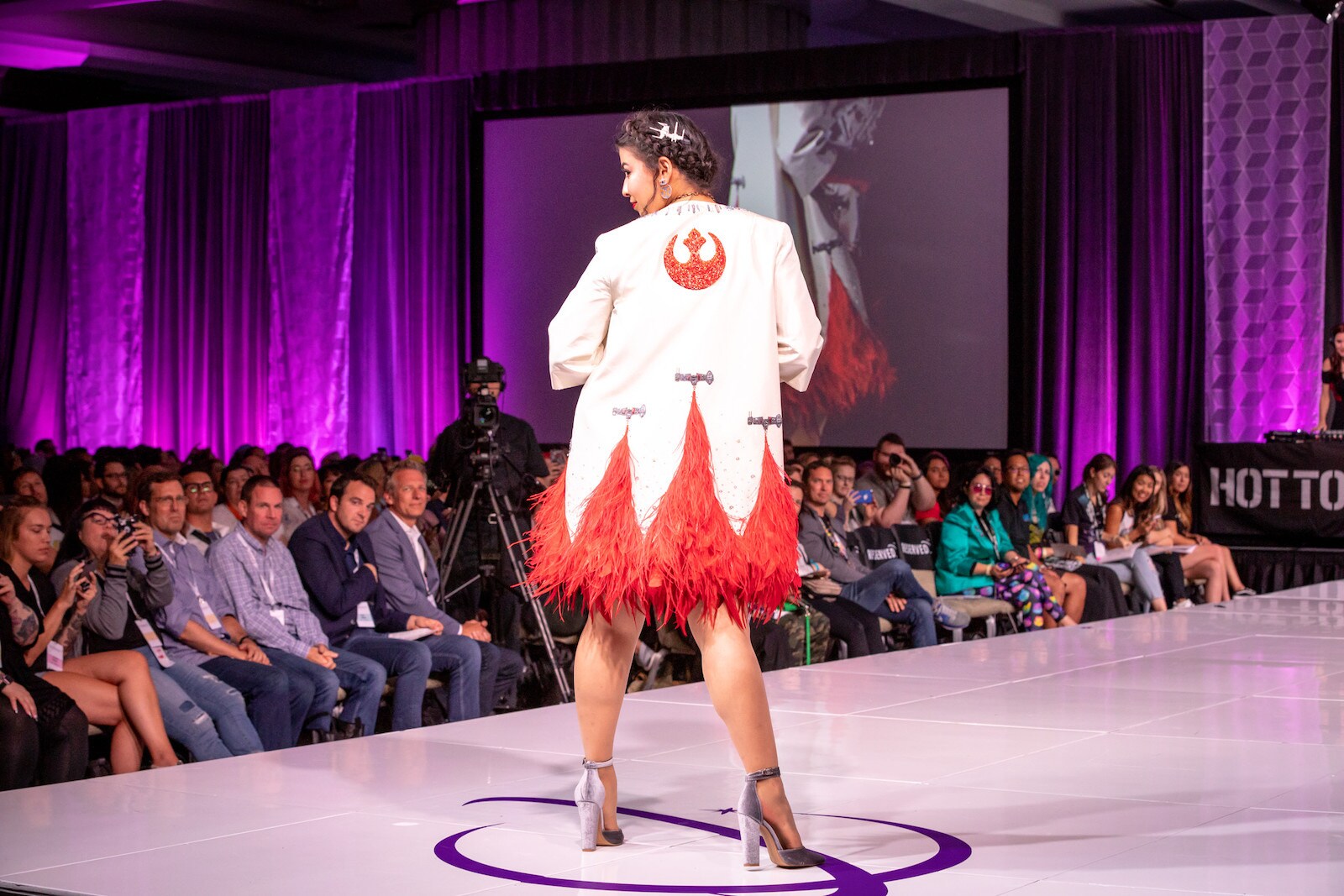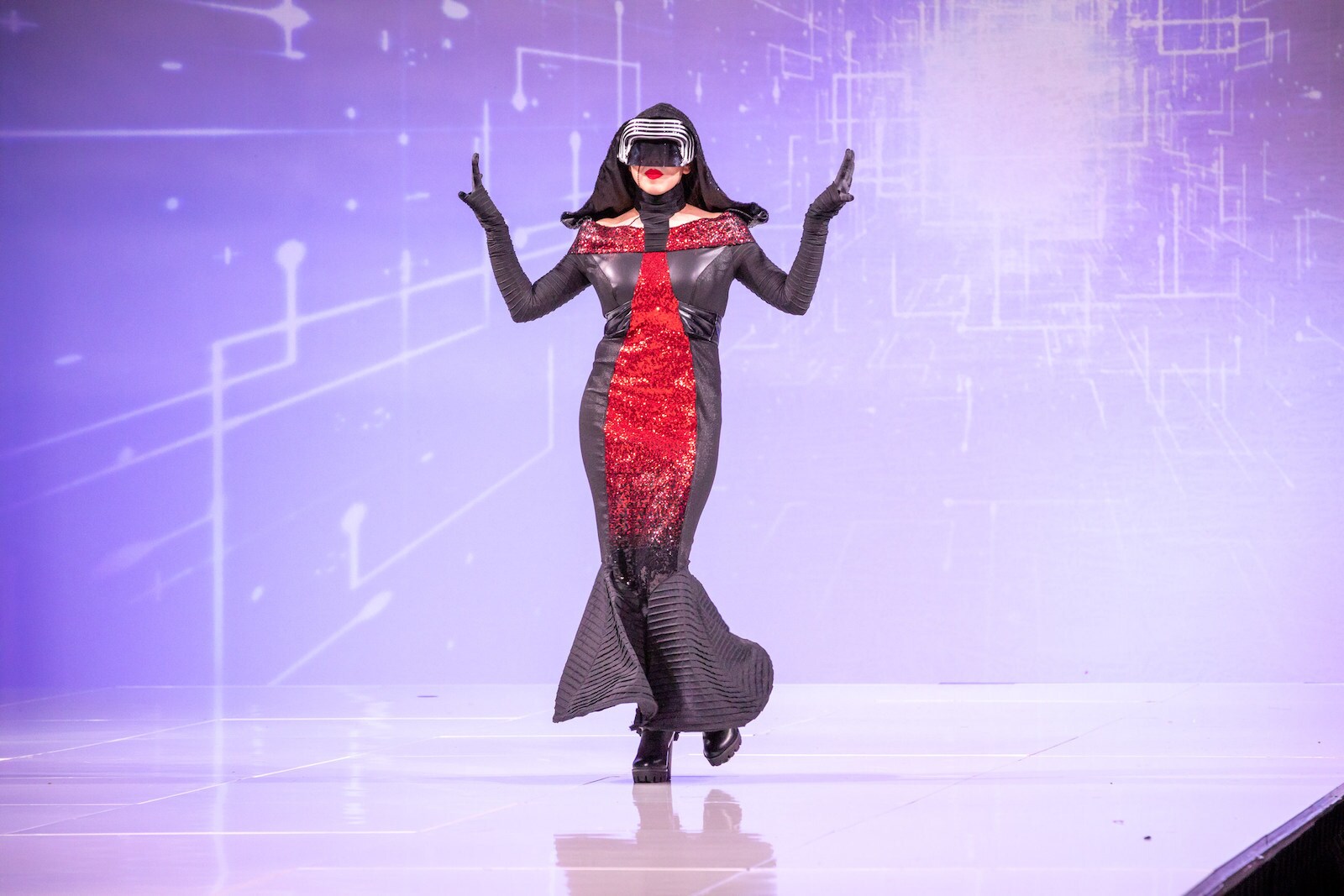 We love seeing the creativity of Disney fans every year at the Her Universe Fashion Show at San Diego Comic-Con, and already can't wait until next year!