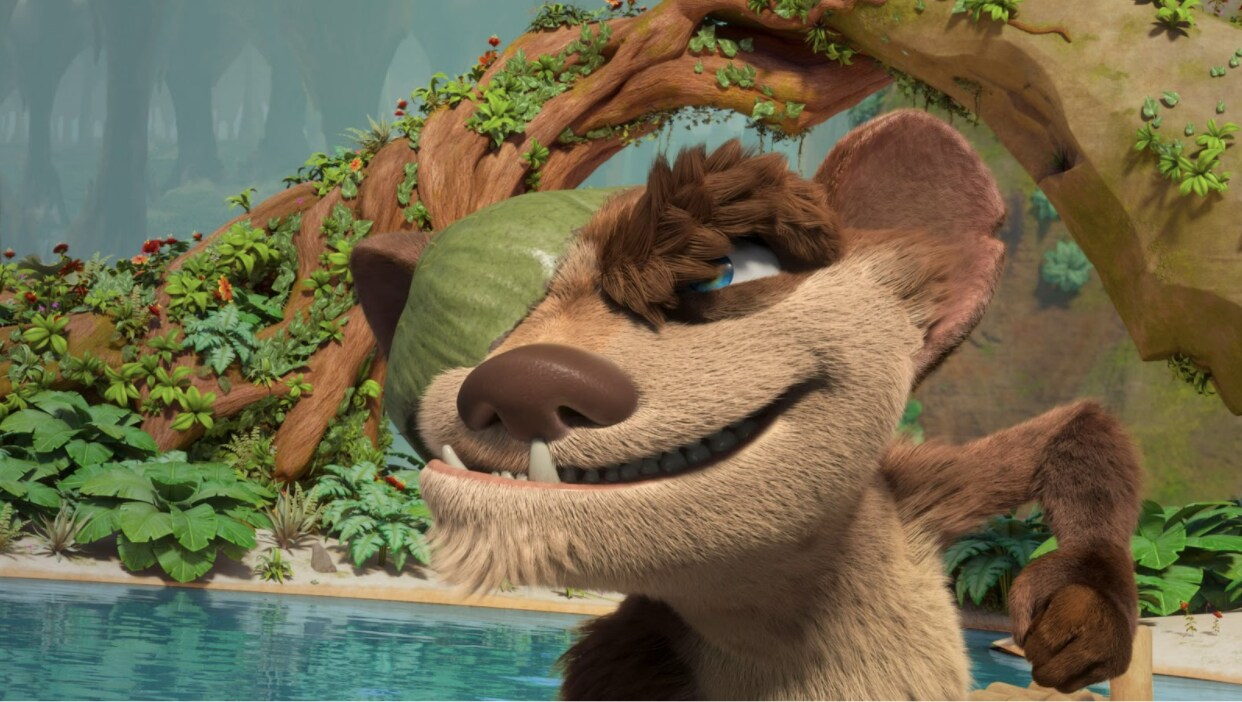 The prehistoric herd audiences know and love is back, and they've brought a few new extinct faces along for the adventure. The Ice Age Adventures of Buck Wild is now playing on Disney+, and it centers around the beloved Buck Wild from Ice Age: Dawn of the Dinosaurs (voiced by Simon Pegg), along with Ellie's wacky, fun-loving "siblings,'' Crash and Eddie (voiced by Vincent Tong and Aaron Harris). As the possum pair decide it's time that they set out away from the herd and find a place on their own, they encounter Buck in the dangerous Lost World. Together, the trio embarks on an adventure to save the Lost World from rogue dinosaurs who want to take it over, led by the vengeful triceratops Orson (voiced by Utkarsh Ambudkar). Meanwhile, the rest of the herd are on a dangerous mission of their own: to find Crash and Eddie in the Lost World and bring them back home. The film is the sixth installment in the Ice Age franchise. John C. Donkin, who worked on Continental Drift and Dawn of the Dinosaurs, returns as director along with executive producer Lori Forte, while Justina Machado joins the cast as an exciting new character named Zee.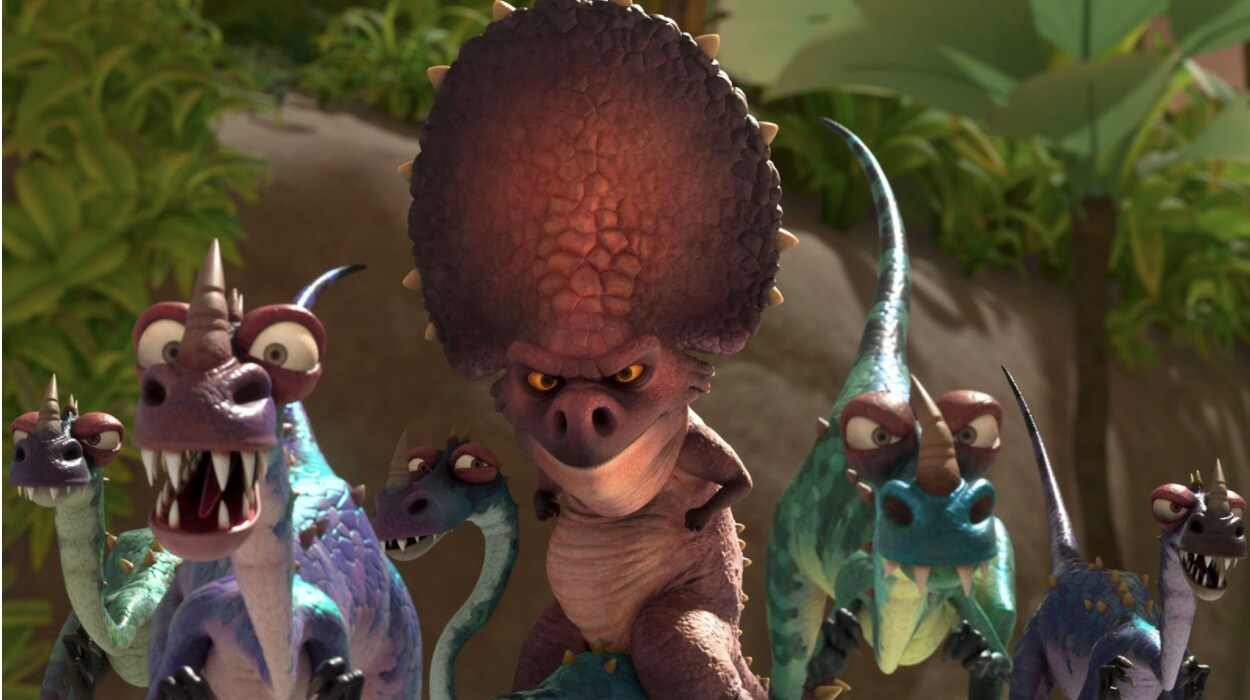 The team thought giving Buck more focus in this new movie was a great way to spend time with characters the audience doesn't get to see as often. Executive producer Lori Forte explains, "We came up with Buck for Dawn of the Dinosaurs, which was the third Ice Age film, and he's obviously such a lovable, eccentric, and adventurous character that Simon brought to life for us," she details. "Now, it just felt so natural to go back to the Lost World and to come back to Buck, because it's a character that everybody loves." Director John C. Donkin adds, "I think that this movie allows us to start to peel back the layers of all that is Buck, and actually the introduction of the Zee character gives us a glimpse into some backstory for Buck. It expands the universe too, in the sense that we get to dig a little deeper into these characters. They're not wacky just because… they have some history, and it brings them to who they are today."

Simon Pegg, the voice of Buck Wild, was more than happy to take on this new challenge, as he's been campaigning for a Buck-centered feature for some time. "I've been dropping hints about this for 12 years," he mused. Simon has a strong affection for the character of Buck because he was "born" the same year as his daughter, so she's grown up with him and the Ice Age movies. "It's nothing but joy to play Buck because it has all of this emotional resonance for me personally, in my own family," he shares. "The Ice Age story has so many wonderful characters, and in a movie, you can only spend so much time with each one. So this is a lovely way to give over some time to not only Buck and Crash and Eddie, but also Zee and these new characters, which are welcome additions to this fabulous group."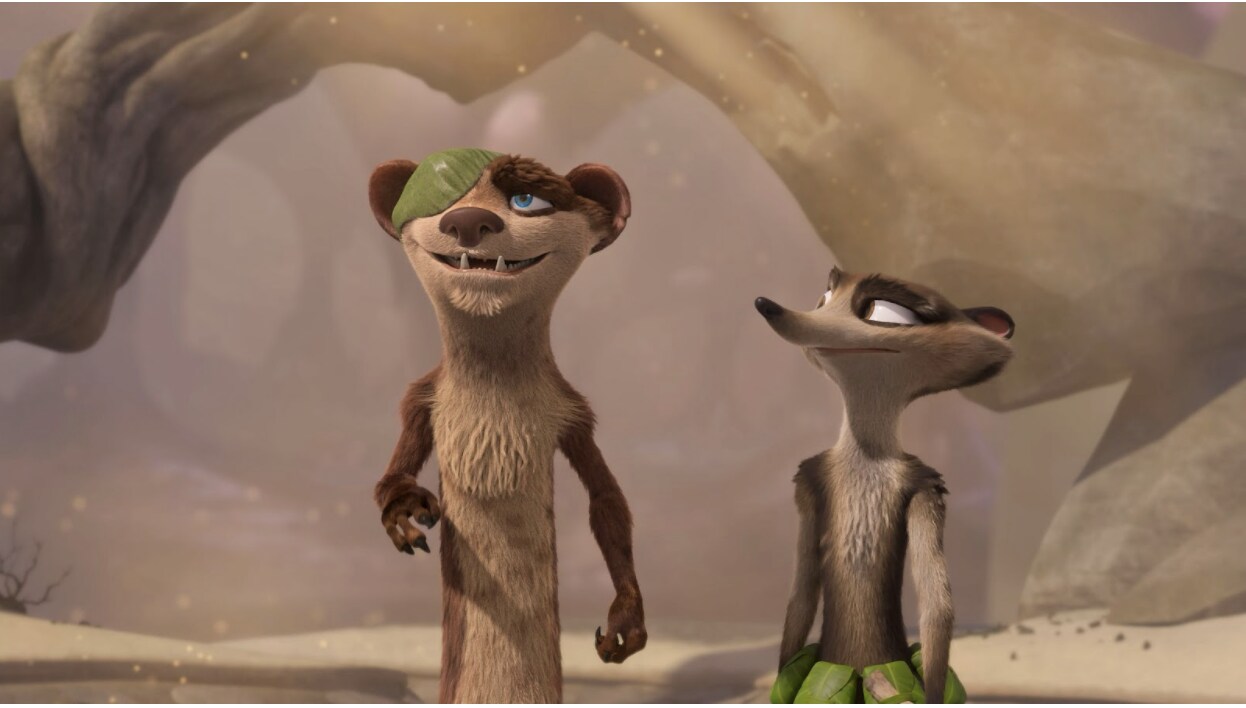 Justina Machado, who plays an adventurous zorilla named Zee, was thrilled to join the cast. "I was so excited to be a part of this, so they could have given me anything and I would've done it," she beamed. "And it was so much fun going into the studio and working on [Zee]. She's very funny and all the characters that she's surrounded by are so great. So it just was [wonderful] to be a part of this."

Regardless of the storyline in any Ice Age installment, the underlying theme is always about family, regardless of who (or what) you are or where you come from. But this time, the team wanted to explore other areas of the family dynamic. "There's this great Sid line from the first [film],'' John C. Donkin recalls. "It's like, 'I don't know. We're the weirdest herd ever,' because it's a saber-toothed tiger and a sloth and a mammoth and a human baby. So it's in the DNA of the whole franchise to look at family as, first of all, additive — it's constantly growing — and it's not necessarily bound by blood, but it's more a loyalty between people or animals," he shares. "So it was really fun in this one to explore the idea of, what happens if your family needs to grow, and Crash and Eddie are yearning to be on their own and away from their adopted sister? What does that do to you emotionally, and how do you get over that? But all of that serious stuff is done in a really comedic and fun way, so you don't feel like you're getting [bombarded] with it."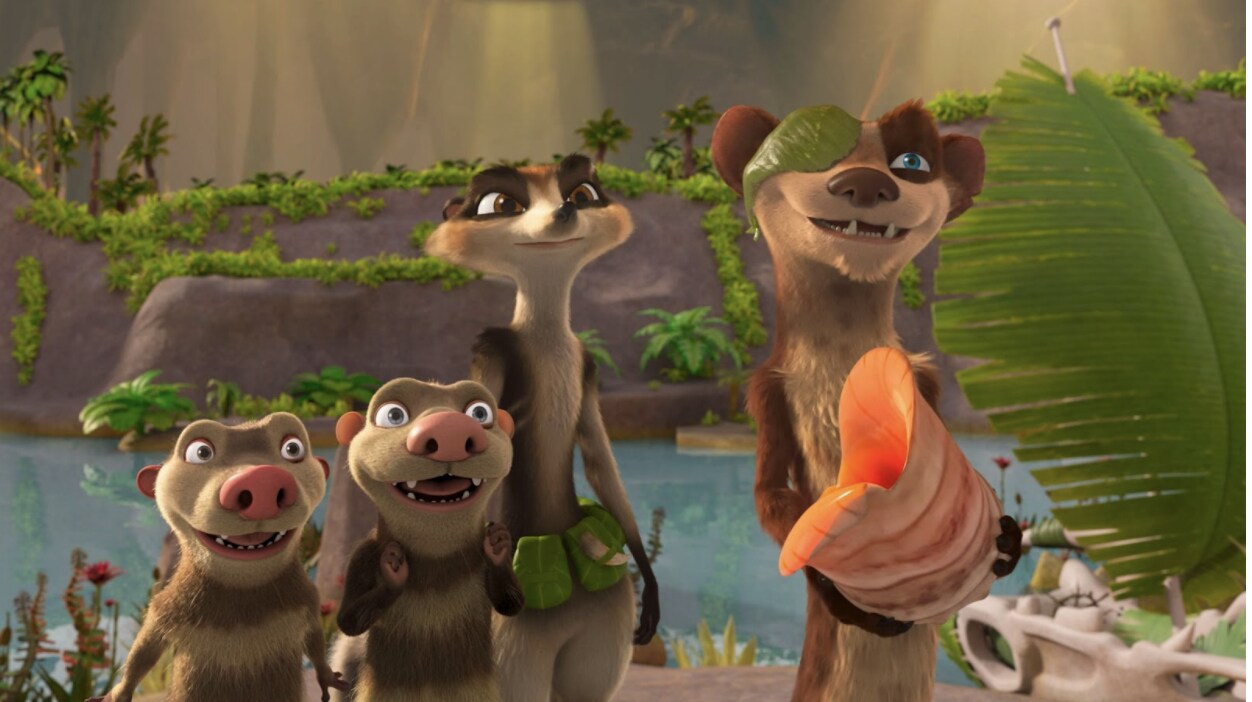 One of the most important things that the team wanted the film to remind audiences is that with any family (or herd), no matter what you're going through or where you are in life, you're still family — so even if you're not physically in the same place, it's okay, because there will always be a shared love and support for one another. "That is resonant right now because, due to the global situation, so many of us are separated and isolated from family members and can't just go see them whenever we want," John says. "So I think that it will be a reminder to everybody that you have this connection with family, and it's important. And there's also an extended family that's through friendship and common shared experiences, and the more that the world [remembers] that is a good thing."

Don't miss The Ice Age Adventures of Buck Wild, now streaming only on Disney+!