It's the songs and scenes in our favorite Disney movies that make them memorable, staying with us long after our first viewing. Frozen and Frozen 2 from Walt Disney Animation Studios are the top two animated movies of all time, and are a testament to that magic. But what does it take to get those moments onto the big screen? The documentary series Into the Unknown: Making Frozen 2 gives viewers a behind-the-scenes look into the challenges and complexities that popped up during the production of the film. The series shows that "Into the Unknown" is more than just a song title — it's a symbol of the entire movie-making process.
This six-part series shows the highs and lows the cast and filmmakers faced during the last year of Frozen 2 production. In a recent virtual conversation, Idina Menzel (Elsa), Josh Gad (Olaf), Oscar-winning songwriters Kristen Anderson-Lopez and Robert Lopez, Walt Disney Animation Studios Chief Creative Officer Jennifer Lee (who also wrote and directed Frozen 2), director Chris Buck, producer Peter Del Vecho, animators Wayne Unten and Malerie Walters, as well as director of the documentary, Megan Harding, all came together to talk about what it was like to have their journey recorded for posterity.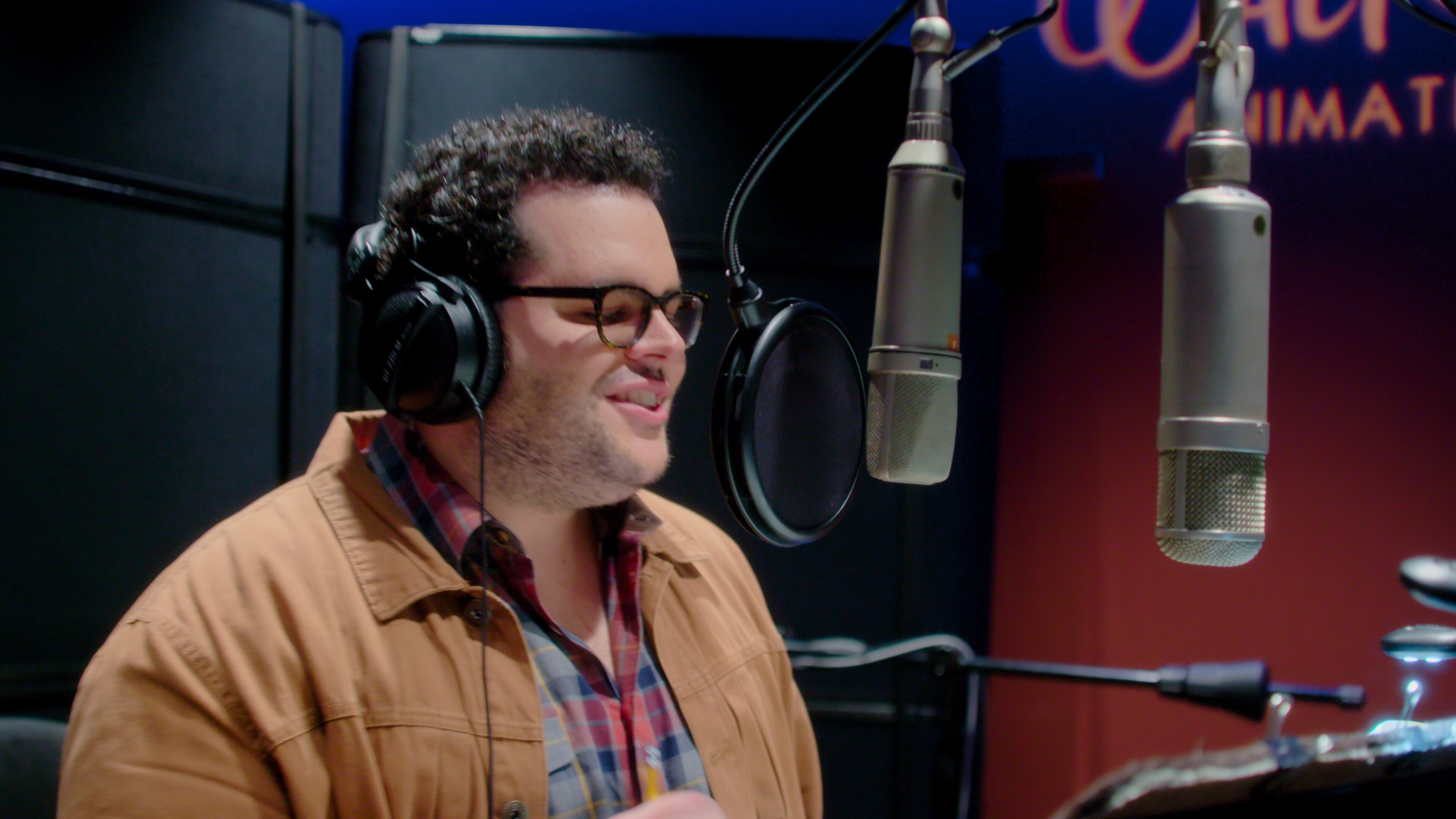 "The collaborative process in animation is the most collaborative of filmmaking," said Lee. "It begins and ends with a collaborative spirit," agreed Gad. "There is something so profound about a group of people who have to commit to something for 3-4 years with a group of people that you trust, so fully. When you take that journey there are so many falls along the way, so many stumbles. But what's so beautiful about animation — particularly the culture of Disney Animation — is this idea that you're refining something and constantly trying to make it better."
Turning the tables and having the cameras on the production team was about accessibility. "In terms of letting people come in and film us, when I grew up I loved Wonderful World of Disney," remembered Lee. "Whenever you got to see behind the scenes, how they did what they did. I'm so overwhelmed by what the studio does — what every artist, every technician — to get these films going. It's such a unique process, so forgetting that we were going to end up on camera, it was more like 'oh, people are going to get to see how they do it,' and I loved those things as a kid."
Menzel spoke about the rewards of opening up to vulnerability: "It sets a really good example for people to see this documentary and see what it's like to love the people you work with and how everyone can thrive in their ideas whether they end up sticking or not, everyone's in a very safe place."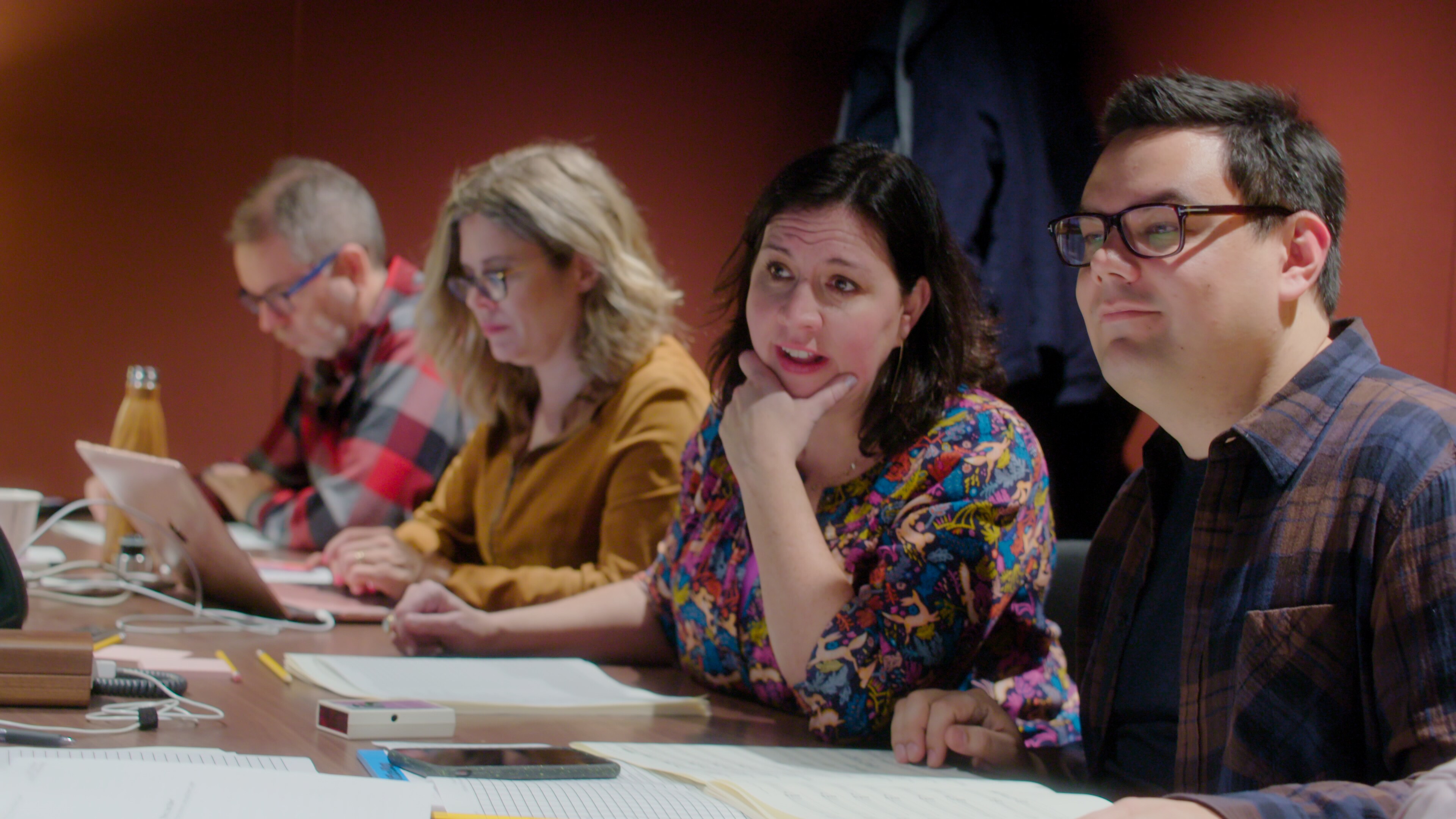 Pulling back the curtain on the songwriting process was an adjustment for the songwriters, and oftentimes they would write the bulk of the songs in private, then allow the cameras to capture the recording. "It's such a private, playdate kind of experience," admitted Anderson-Lopez. "You have to be free to jump up on the couch and be Anna, and it would have felt really strange with cameras there."
Walters took that notion to heart as an animator by having her boyfriend film her running through the neighborhood in order to emulate the perfect Elsa moment in animation. "No matter what I'm working on, you're always putting a little piece of yourself into it and I think that's what makes animation so fun," said Walters. "It's really what draws me to it — I get to play as Elsa!"
Anderson-Lopez likened it to another documentary, Free Solo: "When the guy goes up to climb and he decides, 'I'm not gonna do it today.' And he says to the guy on the radio, 'having the cameras there is making me not able to do the thing that you have the cameras there to film.' There were a few moments where that would happen, where you would just realize whatever energy shift is happening is actually making it impossible to do the thing they're all here to see."
In the end, it was the whole group working together that made it all worthwhile. "It says animation on the side of the building, but it really should say collaboration," said Unten. "Because it is this huge collaborative effort and that's what makes it so special."
Gad echoed that sentiment about the commitment of the production team, "Everybody goes into this and goes, let every moment count. Don't let any moment go to waste. 'Cause if you do that, then not only will it be special the second it's released, but every day thereafter that your kids, or grandkids, or great-grandkids watch it, they will see it for the first time and have that same feeling of wow." He continued, "And it's a testament to the culture at Disney and the fact that my grandparents — when they were children — saw Snow White and the Seven Dwarfs, and my children are now watching Snow White and the Seven Dwarfs. That's it, that's the legacy."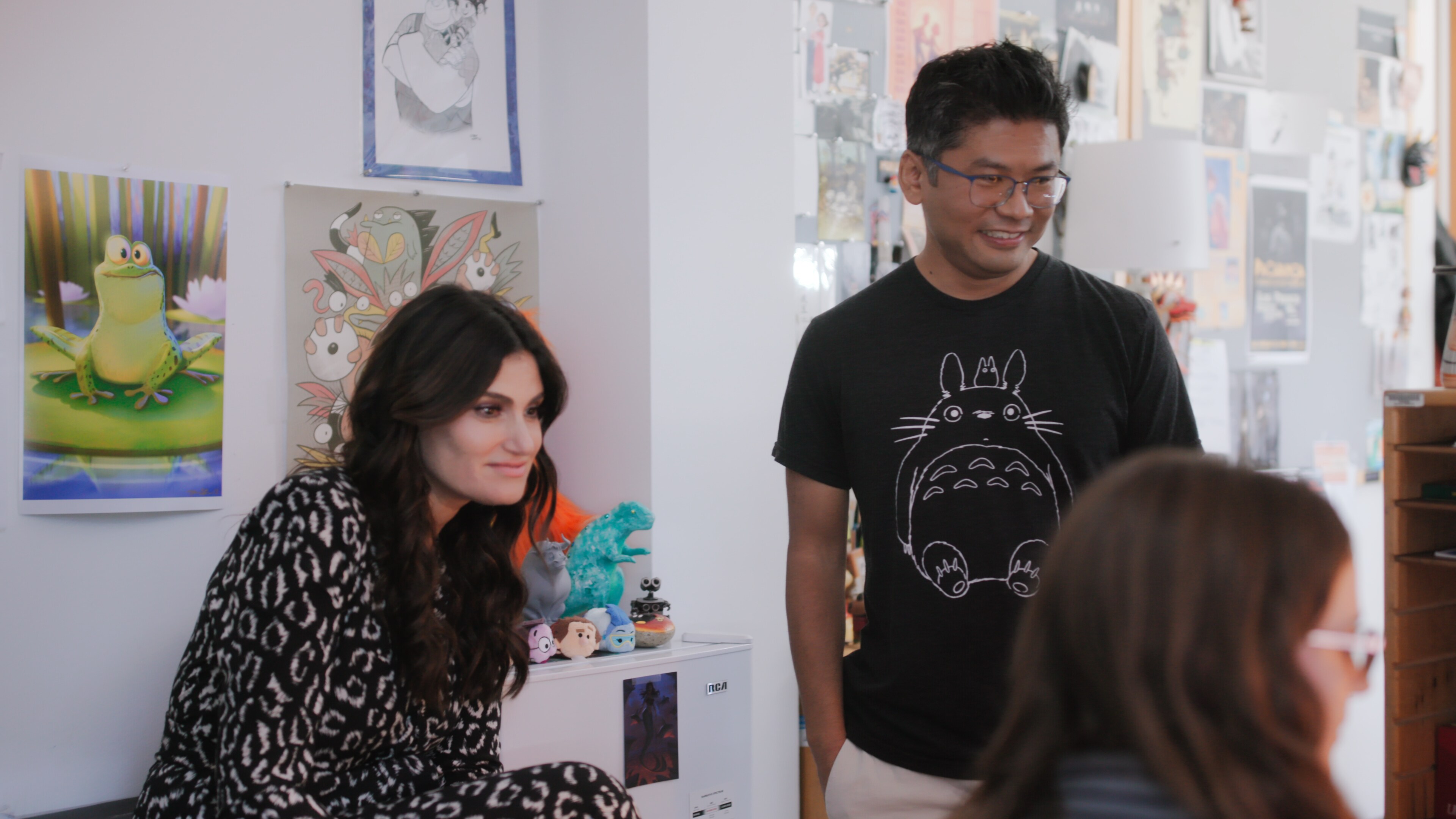 "The gift and the curse of the creative process is that being vulnerable is the only way to make great work," explained Menzel. "And so you have to be willing to do that to communicate with your audience, and you have to be willing to jump off a cliff and be terrified and there's no other way through it, and that's sort of what Frozen is all about."
Be sure to catch all six episodes of Into the Unknown: Making Frozen 2, streaming on Disney+ June 26!
Check out Disney+ on Facebook, Twitter, and Instagram for all of the latest Disney+ updates and more!