Here are five fun things we learned to give you an inside look into Frozen 2!
It's been almost six years since Frozen changed our lives (for the better) and at this point, it's safe to say we're obsessed. That's why we can't stop counting the days until Frozen 2 makes its debut in theaters in less than two months! 
Luckily, we had the opportunity to visit Walt Disney Animation Studios to meet some of the legendary crew, and get an exclusive glimpse into the upcoming film! From magical themes to mythical characters, here are five fun things we learned to give you an inside look into Frozen 2.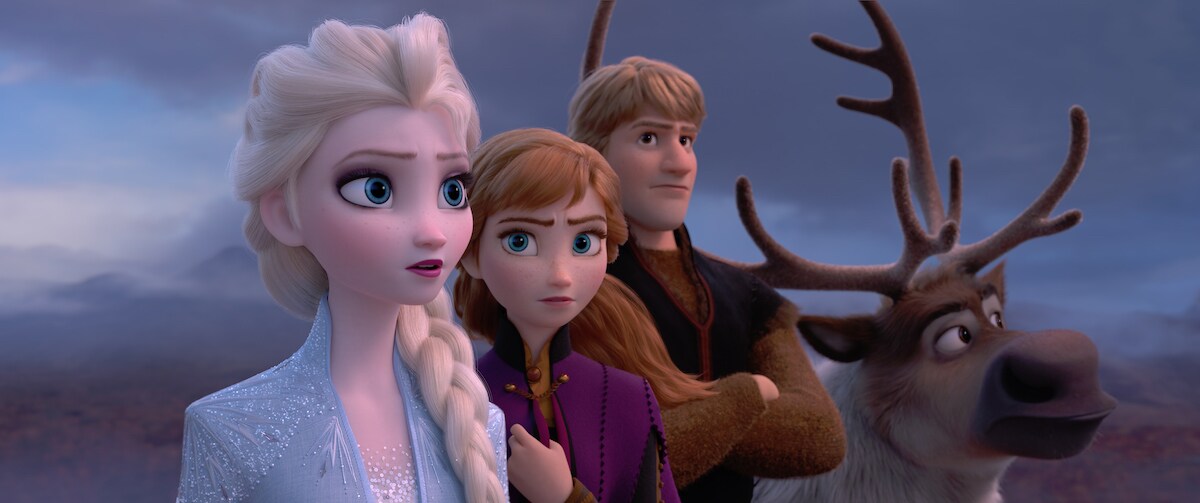 1. Frozen 2 is only the fourth sequel ever from Walt Disney Animation Studios.
It's not every day that Walt Disney Animation Studios releases a sequel, so, as you can imagine, the development of Frozen 2 has been a pretty big deal! Producer Peter Del Vecho stated the significance of this: "At Disney Animation, we never make sequels unless the filmmakers themselves have an idea for a film and a desire to tell it." Following the conclusion of the first Frozen, Del Vecho kept hearing people ask the question, "Where did Elsa get her icy powers?" And as it turned out, it was a concept that Directors Jennier Lee and Chris Buck were fixated on as well. "Frozen's ending was really just the beginning for Anna and Elsa, newly reunited as sisters. So, we began early work on Frozen 2," explains Del Vecho. We're thanking our lucky stars every day for this exciting revelation (and of course, for more things Frozen)!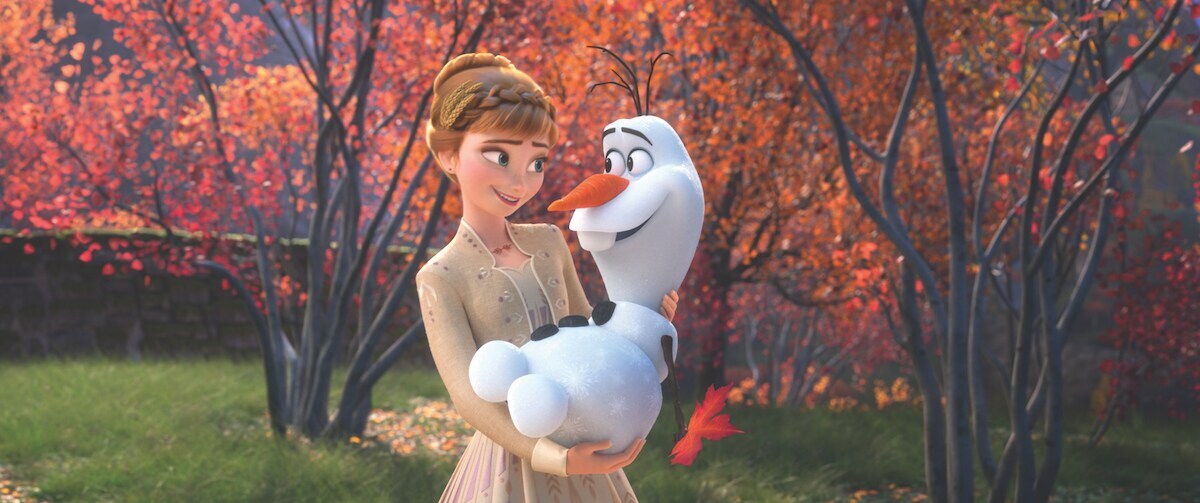 2. Get ready for more of Arendelle, plus a seasonable glow-up!
If you loved getting glimpses of the home of our beloved Frozen characters in the first film, you're going to be in for a treat because you're going to be seeing so much more of Arendelle in Frozen 2! In the words of Art Director of Environments David Womersley, "In Frozen, we did use the village, [but] nowhere near as much as we did in Frozen 2. And when we did, it was isolated areas of the village. In Frozen 2 we are going from one place to another, and we're actually seeing motion from one place to another." And as a bonus, we'll even get a look at more of the castle! Production Designer Lisa Kenne adds, "There are places in the castle that we never see that we will see this time. We see the back of the castle, which you never really see [in the first film]." We'll happily take spending more time in this dreamy place any day!
Additionally, we're going to be seeing Arendelle in a whole new seasonal light! The snow officially is being lifted and fall will be doing a complete takeover of the village in Frozen 2. "We changed the colors of the buildings, and decorated profusely with fall, celebratory decorations. The other thing was, there's a sense of a harvest festival kind of feel in the town," explains Womersley. Time to prep those pumpkin spice drinks!
3. Fairy tales and myths play a key role in the film.
As with most films, research trips are taken to act as a source of inspiration. The filmmakers of Frozen 2 ventured out to a number of locations, but Finland and Iceland especially stood out. "We got [to Lake Inari in Finland], and the whole setting just felt like a fairy-tale setting. You didn't wonder why there's so many stories about forest spirits and magic in those regions, and as part of those cultures. And Iceland really felt mythical. It felt like nature was so awesome and powerful," Director of Story Marc Smith describes. Anyone else wishing they could have joined this trip, too?!
These themes not only set the foundation of the storyline, but they also play into the characters as well. Smith elaborates, "Fairy tales tell us that we can slay the dragon. And we heard that. We're like, that's Anna! She believes in the happy ending. And then with mythology, the mythological hero usually has to take on the weight of the world and to fulfill some sort of fate.  And that really felt like it lined up nicely with Elsa's story." While Anna and Elsa may be sisters, they represent different world views, and we can't wait to see what's in store for them!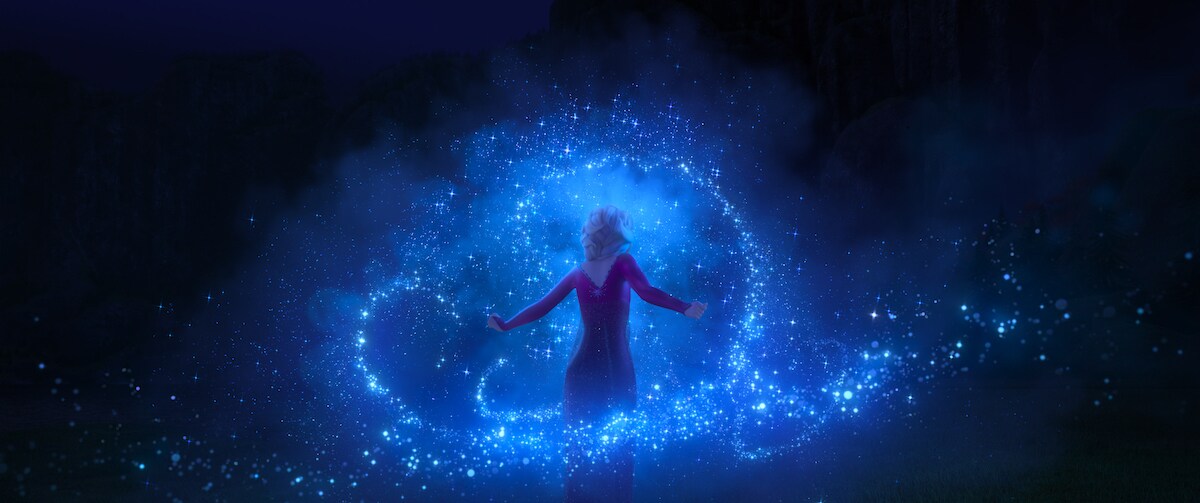 4. Frozen 2 IS a musical!
Yes, you heard that right! While a lot of films have music for entertainment, Frozen 2 offers it as a way to relay information. Executive Music Producer Tom MacDougall shares what makes this important for Frozen 2: "The best musical moments are moments where you have a character in a certain position when the song starts, and when the song finishes, they're in a different place. You have a deeper understanding of that character: the plot; their motivations; anything like that." And this is reason #491 why we are so excited for Frozen 2.
Within the highly anticipated soundtrack, 'Into The Unknown' is one of the songs we can expect to fall in love with while watching this film, as it focuses on the inner struggle Elsa is facing. MacDougall explains: "We know who Elsa is; we know what her situation is, but we don't know why she has these powers, And then we introduced in the story that there's a literal voice calling to her which makes her think about, 'Is this voice maybe the answer to these questions I have? Should I go find this voice? Should I repel this voice?'" We aren't certain what's going to happen to Elsa, but we are certain that you can catch us shamelessly singing our hearts out in our theater seats.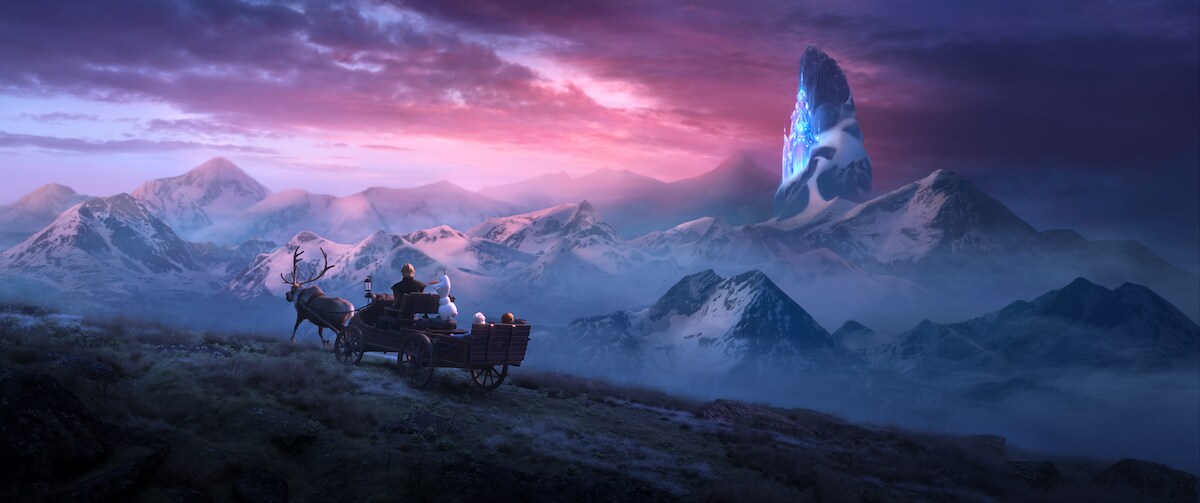 5. There will be new mythical characters, and one of them is a wind spirit (literally).
From Earth Giants to a salamander, there are new characters that we have yet to meet in Frozen 2. One of the most difficult characters for the filmmakers to develop was Gale, the wind spirit. Gale proved to be a challenge because of a question many of us probably have: "How do you draw wind?" Art Director Bill Schwab goes into the solve that was proposed: "The solution was to think about debris and sticks and leaves, and things that might be in the Enchanted Forest that we could actually use to define Gale." Incorporating seasonal elements? We're so here for it, and can't wait to see what Gale looks like IRL.
We can't wait to be transported back to Arendelle with all our favorite characters! Get ready for some movie magic when Frozen 2 makes its way to theaters November 22.