Origin stories give insight into the background of our favorite characters, with honest looks into their pasts. Some are dark, some are daring, and some are simply downright charming. "Once Upon a Snowman" fits into that last category nicely as it follows Olaf's search for his identity in the snowy mountains outside Arendelle.
The production team of Trent Correy (director/writer), Dan Abraham (director/writer), Peter Del Vecho (creative consultant), and Becky Bresee (head of animation) came together to discuss the all-new Walt Disney Animation Studios animated short, which gives an insightful look into the world of the summer-loving snowman..
The idea for "Once Upon a Snowman" first transpired all the way back in 2012 when Correy was an intern on Frozen. "I started as a crowd animator during the first Frozen and my very first character to animate was Olaf. I was very lucky to get to animate Olaf for the rest of the [movie] and I very clearly remember seeing Chad Sellers animate a shot during 'Let It Go,'" recalled Correy. "Elsa meets Olaf and it's beautiful and then she just walks away. She creates life and she walks away and I was like, there's got to be a story there."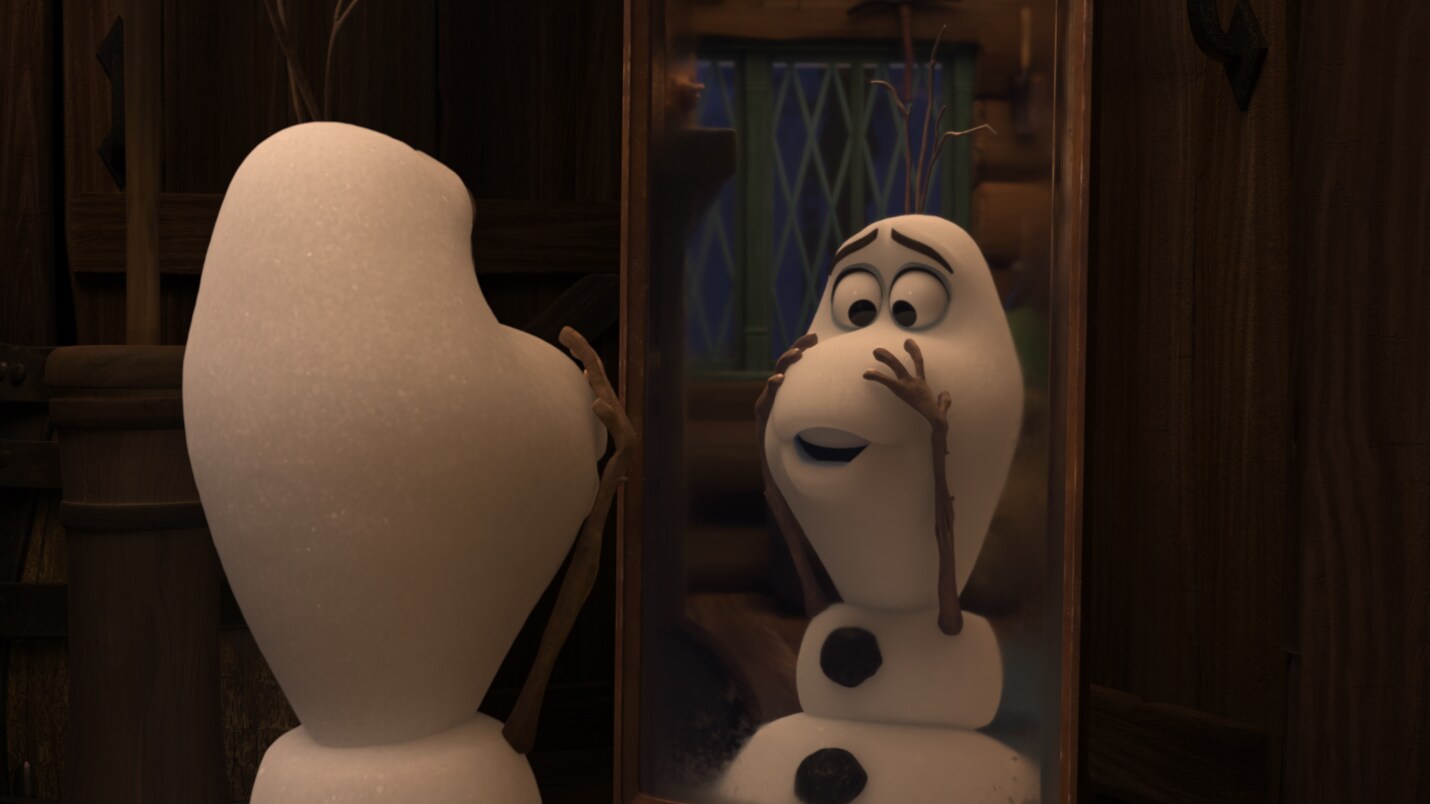 Correy's early Walt Disney Animation Studios memories helped boost his desire for more Olaf tales. "I love Pinocchio, I loved Bambi, and I'm like, I want to see what Olaf's first steps are like and we don't see them for another 20 minutes in the film. I actually found sketches last week when I was moving of original ideas from 2013, little deep boards and writing and ideas of Olaf taking his first steps and learning about who he is. Cut to last year, Jennifer Lee (Walt Disney Animation Studios Chief Creative Officer), our fearless leader, stood on stage and said, we're going to be partnering with Disney+ and I thought right then that this is the perfect opportunity to have this short come out eight years later and that's when I got to work with all these fine folks: Peter, Becky, and Dan."
The idea of giving Olaf a narrative of his own was an easy call, explained del Vecho. "Well, I'm sure Trent and Becky and Dan can attest when you make these movies, you get to know these characters really well. It becomes a family. And as hard as the movies are to finish, it's also hard to step away. So I think the fact that Trent and Dan had this story ready to go, we could build on that enthusiasm of having finished the first movie and bring all that skill and the momentum that we had as you finish a movie, bring that right into the short. And I think it was a nice way almost to celebrate, to continue to celebrate the finish of the movie."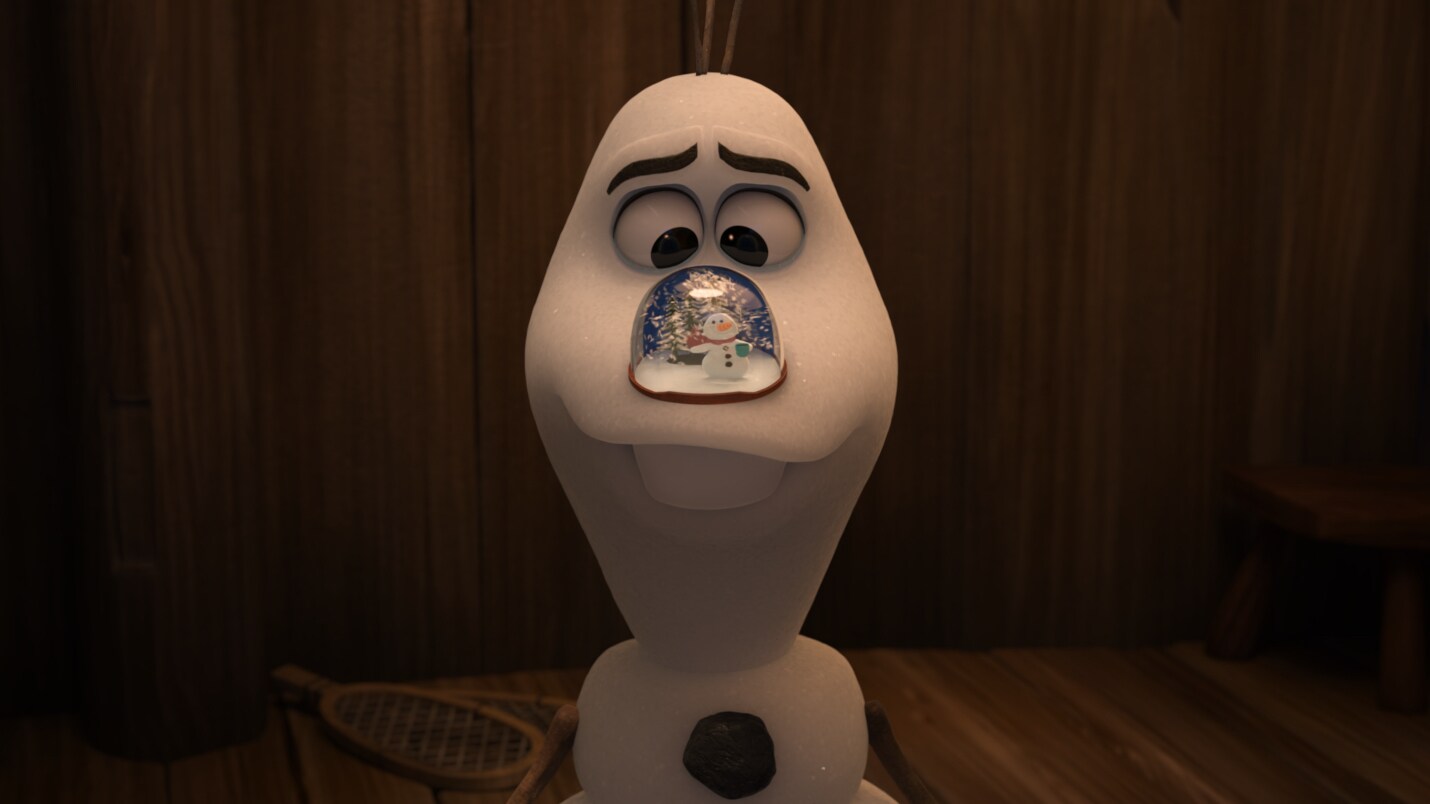 There's something about the innocence of Olaf that draws viewers in. "What's wonderful about Olaf is he's a reflection of the love between these two sisters," expressed Bresee. "He's just such a wonderful character."
"I would say that Olaf has this overwhelming optimism and sincerity about him. And that just never gets old," she continued. "It's something that we all sort of aspire to and sometimes fall short. But Olaf is always there charging ahead with just this eternal optimism and sweetness that I think is a part of all of us, but maybe we wish we had more of. And it's sort of aspiring." Del Vecho agreed: "And I think we can all relate to his sort of innocence as a child. That slightly naive look at the world, but in doing so, he can really hit on some profound, emotional things. You can zero in on things that maybe, as adults, we miss."
Olaf's innocence is brought to life thanks to the voice behind the snowman, Josh Gad. "When you get Olaf and Josh Gad together, all the little improvisations of laughing, giggling, screaming — he makes the script come to life. He makes the short come to life," said Correy.
Josh Gad understands the undertaking of animation, and that mutual respect is what makes the process work. "He very much recognizes all the work that is put into these films, the animation, everything," said del Vecho. "And it's a true partnership."
Correy agreed with that sentiment. "He's so gracious. He understands the process better than any of us. He understands the collaboration and he seems just always thrilled to play the character and to find new things to bring to the character. And I think he found some little unique things to bring to the short."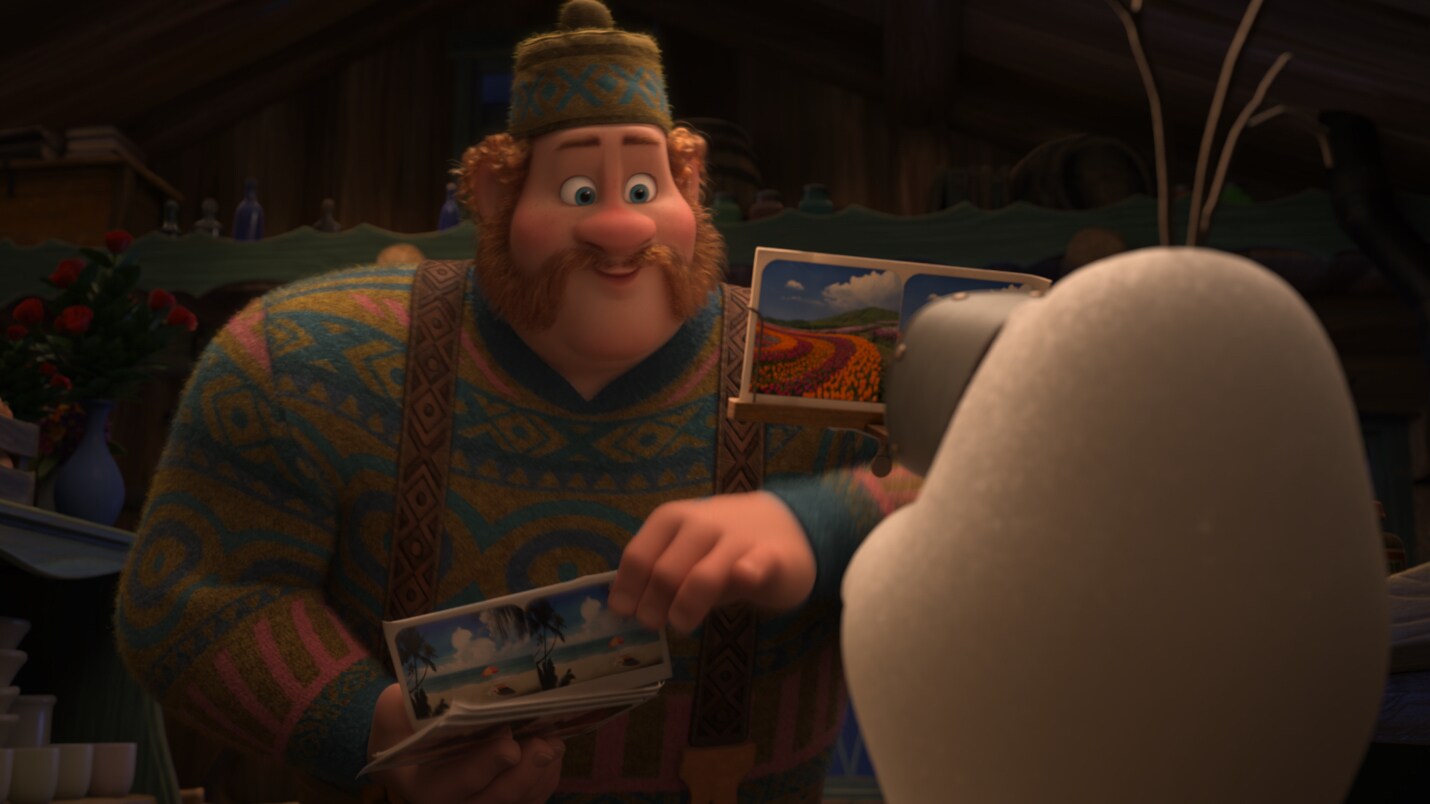 The viewer gets to see Frozen from Olaf's point of view, and fans will even get a peek into the origins of his love of summer. By weaving scenes from the original film throughout this new story, you can tell the filmmakers have a real love for the world of Frozen. Their affinity for the character as well as their own team is palpable. "If I could work with Olaf for the rest of my life, I'd be quite okay with that. He is so fun. And it's about working with the team behind him, too," declared Bresee. "So for me, it's the character, but the team behind Frozen is just fantastic."
"Once Upon a Snowman" will debut October 23, 2020, exclusively on Disney+.