We love when the stars of Disney films are also serious Disney fans. And Mackenzie Foy, who plays Clara in The Nutcracker and the Four Realms, is not only a major Disney fan, she's a Disneyland Resort Annual Passholder! Yesterday, Mackenzie surprised fellow Annual Passholders at a sneak peek of the film at Disney California Park.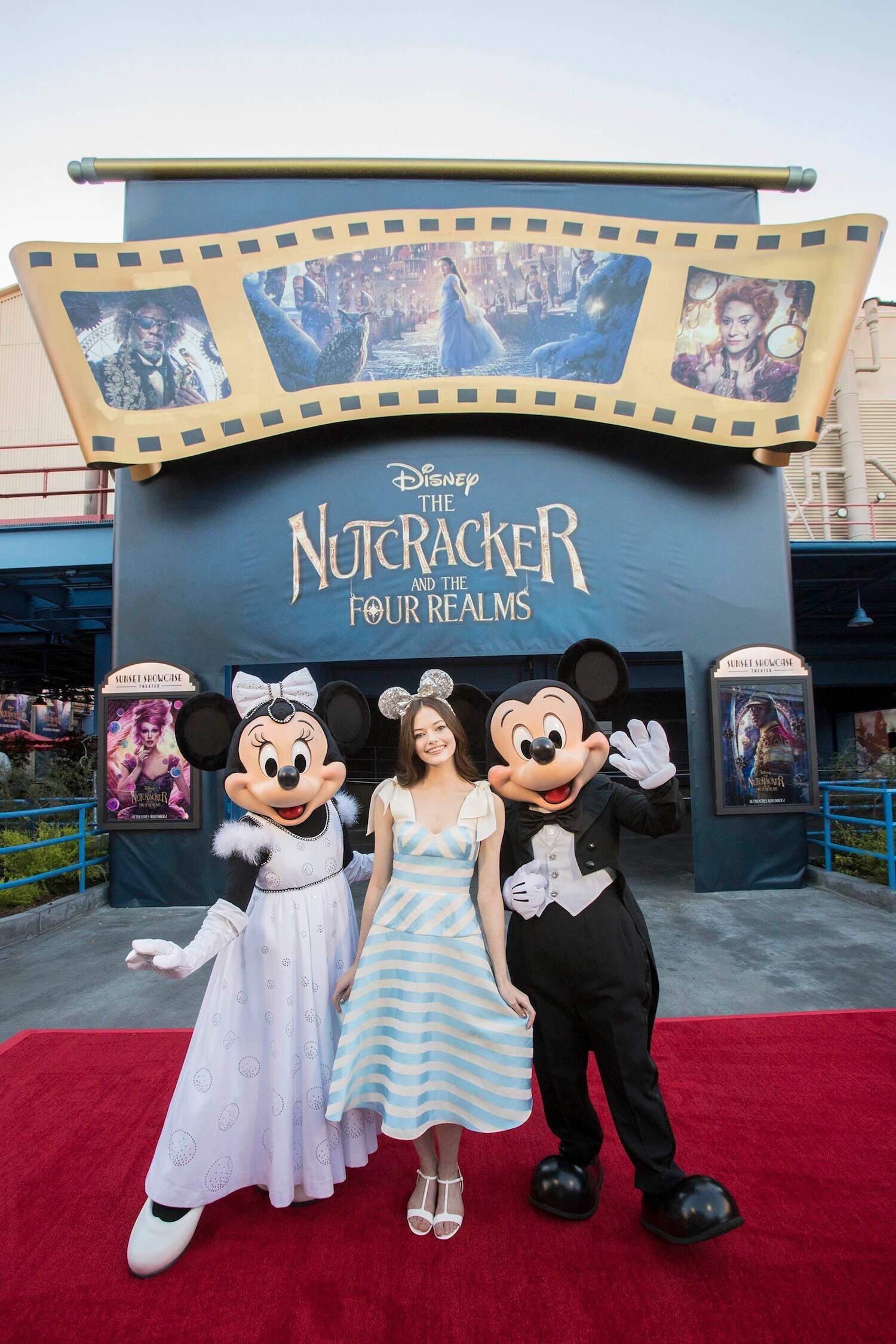 The sneak peek kicked off at the Sunset Showcase Theater with a special preview of footage from the film, and fans were so excited to see some of the action-packed, beautiful adventure. Then, Mackenzie appeared on stage and shared a bit more about her experience making the film as well as her favorite Disney memory (for the record, it's the first time she met Cinderella!).
She also stopped to take pictures with everyone's favorite sweethearts, Mickey and Minnie, and twirled in front of Sleeping Beauty Castle at Disneyland.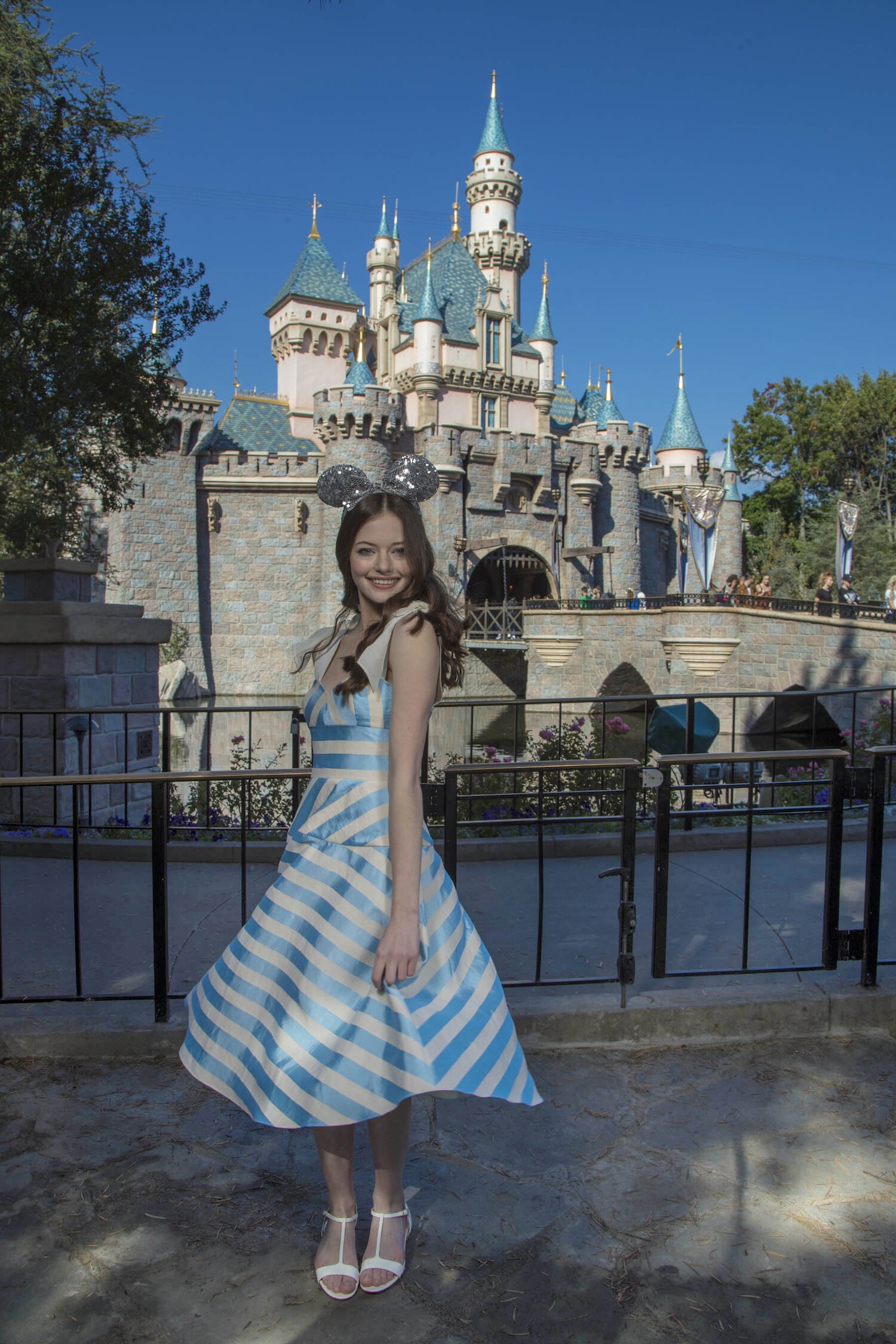 For a limited time beginning today, guests visiting Disney Parks will be able to preview footage from the movie in sneak peeks at the Disneyland and Walt Disney World Resorts. At the Disneyland Resort, you can stop by the Sunset Showcase Theater in Disney California Adventure Park, while guests at Disney's Hollywood Studios in Walt Disney World can view the preview as part of the Walt Disney Presents attraction.
Will you be stopping by the Disney Parks to catch this sneak peek of The Nutcracker and the Four Realms? Don't forget to see The Nutcracker and the Four Realms in theaters November 2.