In the days leading up to Coco's release in theaters, we learned a lot about the research trips that the Disney•Pixar filmmakers went on to inspire the story and worlds of the film.
Well, I am here to tell you that dreams do come true, because last week I was lucky enough to accompany Coco co-director Adrian Molina and the film's Layout and Animation Manager Jesus Martinez on a trip to Oaxaca, following in the footsteps that Adrian and others took in previous years to research the film and learn about Día de Muertos.
"Not only is [Coco] based in a real place, in Mexico, but it's based in real traditions, so we knew it was very important to do the research, to get every detail recorded, so that when we get back to Pixar and we start deciding what is this town going to look like, what is this grandmother going to wear, what kind of dancing and music are they going to listen to, it can all come from an informed place," said Molina.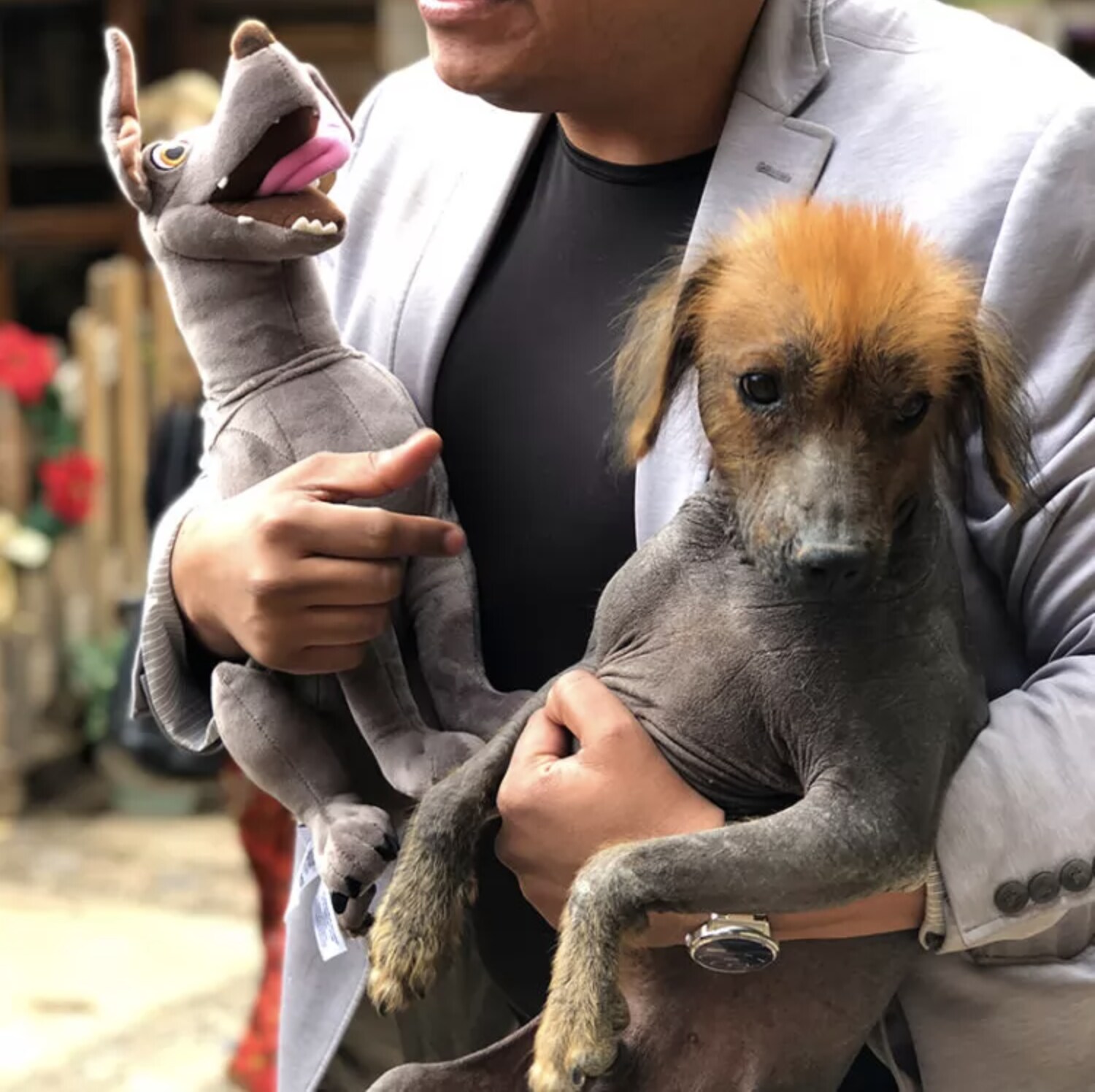 One Coco character that has these research trips to thank is Dante, who Molina told us "was inspired by seeing a lot of really adorable street dogs and a lot of really beautiful Xolo dogs on our trips. And we thought, well if there's going to be a dog that is going to accompany Miguel, the national dog of Mexico is a great one. And then in a lot of the history we learned that the Xolo dog was actually believed to be a guide into the land of their ancestors. [It was] a perfect match."
What came to pass on our trip to Oaxaca was a whirlwind tour of many of the beautiful and culturally rich locations (and people) that inspired Coco, and a trip that I will always remember. Read further to learn about how these places helped inspire both Miguel's town of Santa Cecilia as well as the land of their ancestors.
JACOBO AND MARIA ANGELES' ALEBRIJE WORKSHOP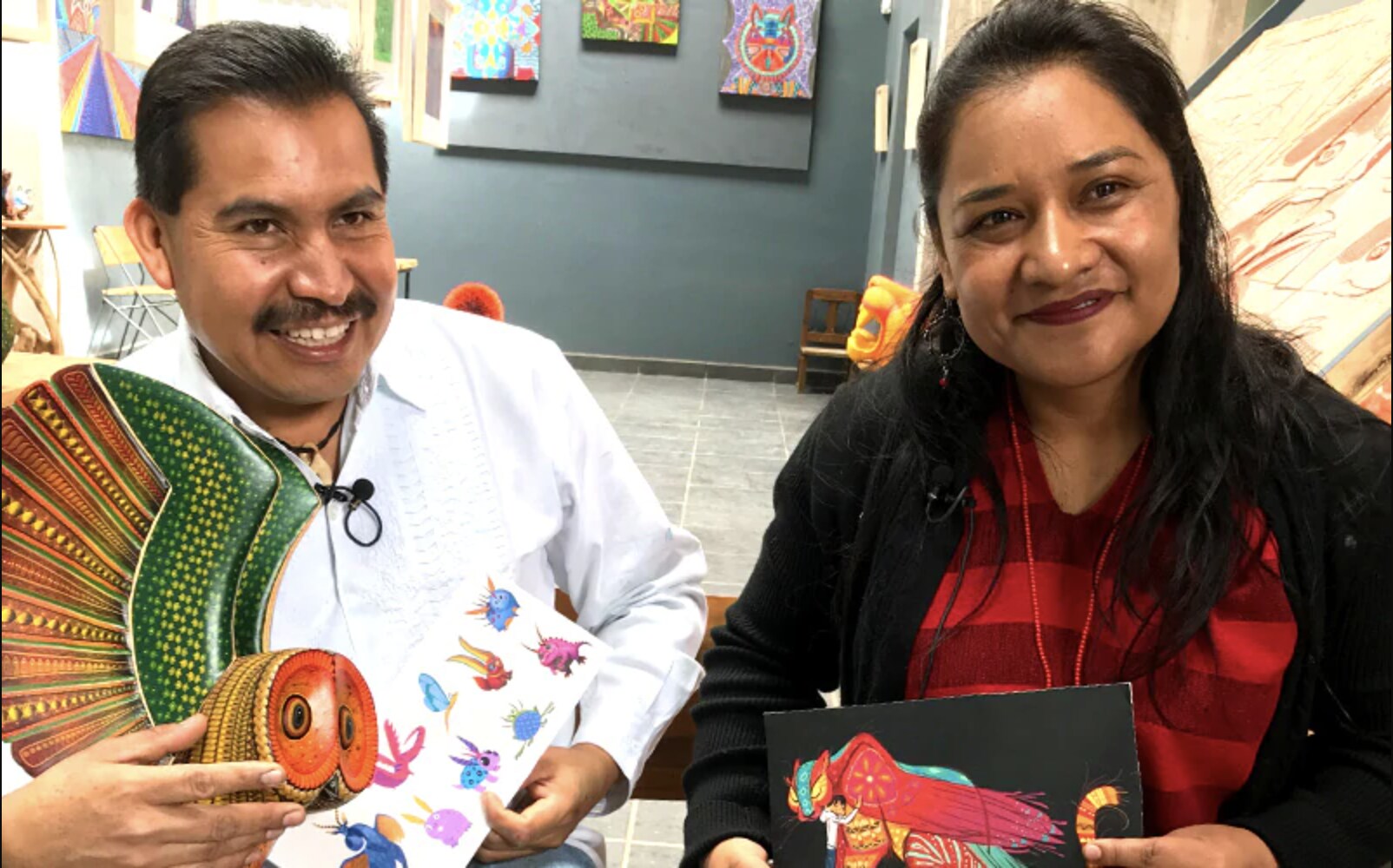 Our first stop was the alebrije workshop of artists Jacobo and Maria Angeles, which Coco filmmakers visited as early as 2011. For Jesus Martinez, who was not on the research trips, this was a great experience.
I was probably working on Inside Out when they were doing the research trip for Coco … I would see the pictures and the references, because a lot of animators would use these reference trips for their own investigative purposes, for their shots, and I was jealous. To be here now is pretty cool.
The workshop employs many people in the neighborhood, all who are stationed at different areas of expertise throughout the workshop, be that carving, painting, giving tours, or others.
For the filmmakers, this shop and everything they learned there convinced them to include alebrijes in the film as the spiritual guides in the Land of the Dead.
"We always wanted alebrijes to be seen as something spiritual, because for us there is a lot of respect for our animal protectors," said Jacobo Angeles.
Without the research trip, this vibrant element of the movie might not have been included. Said Molina, "The benefit for us is that we get to spend the time to live in this world, to soak up all of these elements, and to really allow that to inspire the story. That's why it's important to do research really early on, because when the story is still trying to find its legs, sometimes a trip to an alebrije workshop can inspire you to create an entire class of being in the land of their ancestors. You really want to let yourself be open and let the research influence the storytelling."
While there, we even got to meet the woman who inspired Miguel's Abuela! She happily posed for photos with us and even got into character!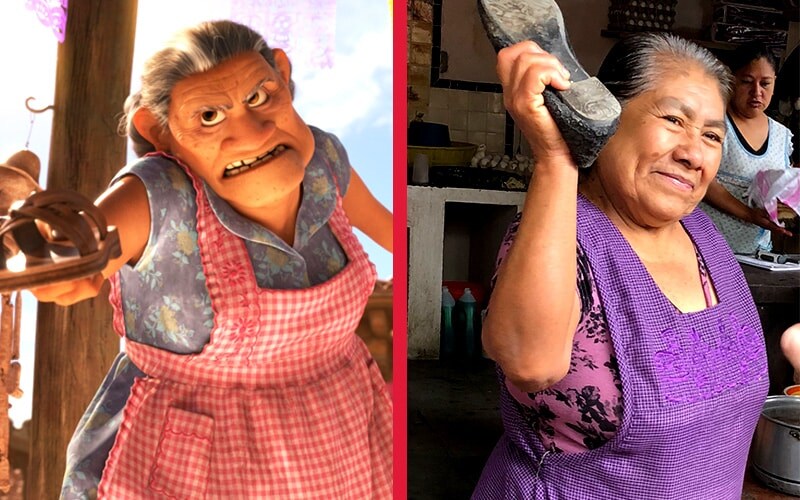 SHOEMAKER'S WORKSHOP
One of the things we really wanted to know was a real chicken and the egg question: What came first—the idea to have Miguel's family run a shoe workshop, or a visit to a real-life shoemaker's workshop? Molina answered that one for us:

They had the idea for the shoe shop first. I think they wanted something that was boring to a 12-year old, and shoe shop was high on that list. When we went to the shoe shop, there was a 14-year-old intern who was working there. His job was literally to take strips of leather, and then stain them, and put them in a pile. The other guy's job was to collect all the dried glue and put it in a pot.
It turns out the filmmakers were spot on with that one. While Miguel may not be super into the profession, I was! If we had been there longer, I would have ordered a pair of custom-made shoes for myself.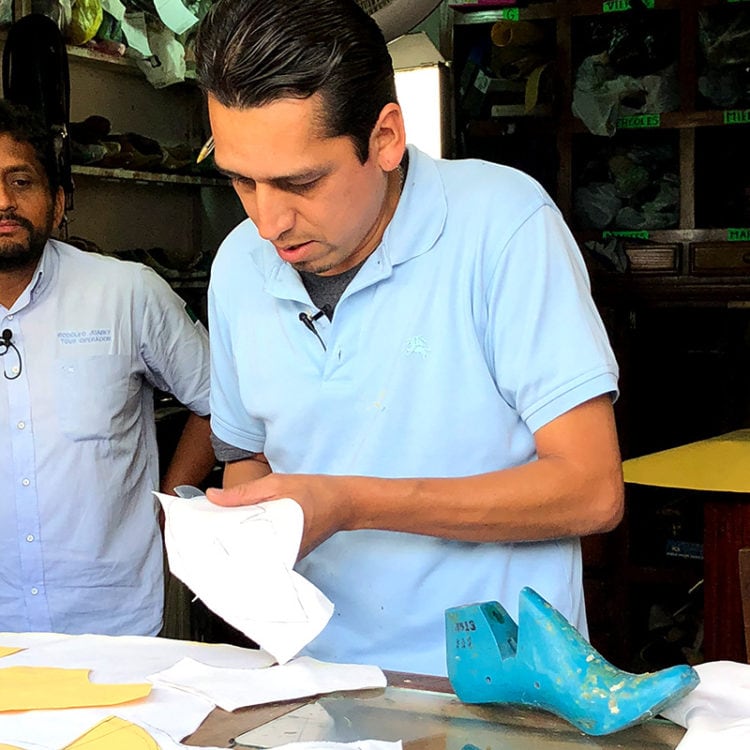 The shoemaker Marco Antonio Vera Santiago's family was so warm and inviting, offering us apple soda and delicious homemade baked goods, which we couldn't help but scarf down. This kind of familial hospitality was found everywhere we went.
"That warmth and that openness really was inspirational for a lot of the scenes in the film where Miguel is learning about his own traditions, and Abuelita is transmitting the stories of her family to her children and her grandchildren," said Molina. "All of that was inspired by the experiences and the families and the people that we met coming to places like Oaxaca and also Michoacan and Mexico City, that really made it easy to be able to create a family that you fall in love with."
PAPEL PICADO WORKSHOP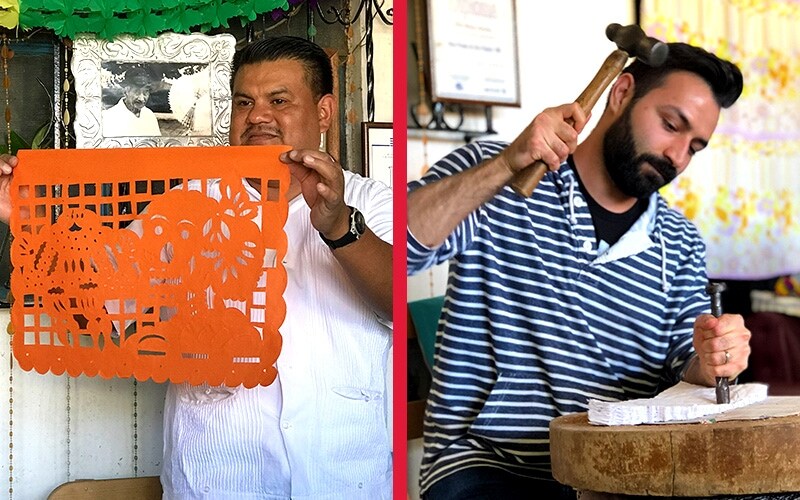 The opening sequence of the film tells the story of Miguel's ancestry through the colorful Mexican art of papel picado.
"We used to have a different opening to the film but at a certain point we really wanted to get into Miguel's voice and have Miguel tell the story of his family history, but because he doesn't know a lot of the actors—he's never met Mama Imelda, he's never met this walkaway musician—we wanted to tell it in a way that kept all of these people a little bit of a mystery, people who he had only heard of in stories," Molina told us.
That's reflected in the storytelling of papel picado, these paper flags that are very beautiful storytelling images. We thought, what better way to be able to seat you in the world of Mexico and seat you in the world of this tradition of telling stories than to have Miguel tell the story of his family in papel picado? And it was something you can only do in animation, so we loved that aspect of it too.
At Artesanias Sánchez, the home studio of Marco Antonio Sánchez Martinez and Margarita Sánchez Martinez, we all got to give papel picado-making a shot, and let me tell you, it's not easy! You have to carefully hammer custom-made instruments into the paper with enough strength to make a clean break.

The Martinez family, to this day, has a framed thank you letter from the Pixar team hanging up in their studio.

MONTE ALBÁN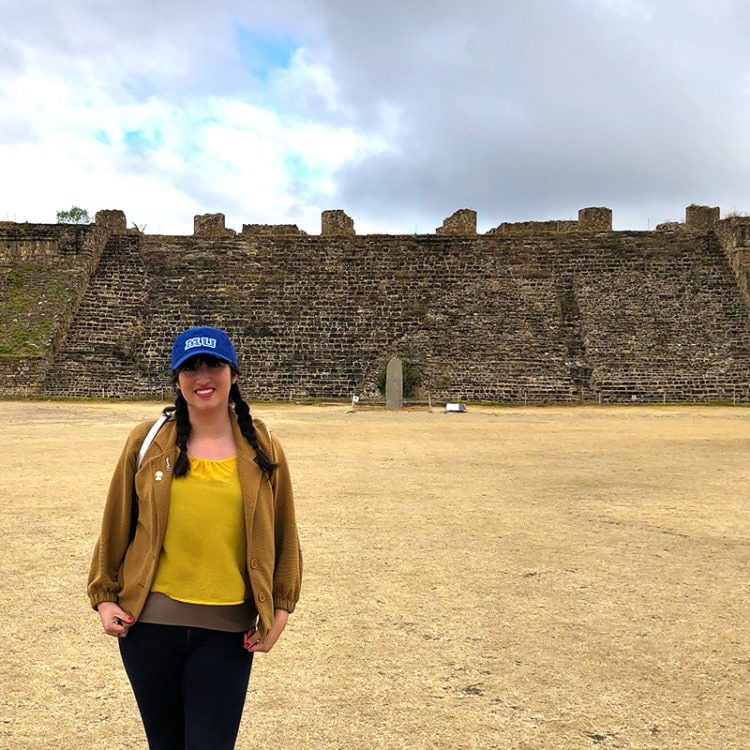 Monte Albán is one of the many Mesoamerican sites that inspired the vertical structure of the land of their ancestors in Coco.
Molina recalled: 
In the research process, we really want to be flexible with the story, and for a lot of the research to inspire what it can inspire. One of the things that we didn't know when we were going into making the film is, what is the land of their ancestors going to look like? We needed to create a logic to building this world and one of the things that we thought felt like it was of a piece with the tradition and the beliefs was that this is a place where all different generations have come together in the same area. We wanted to build it like a family tree, up from the roots of Mesoamerican, ancient civilization.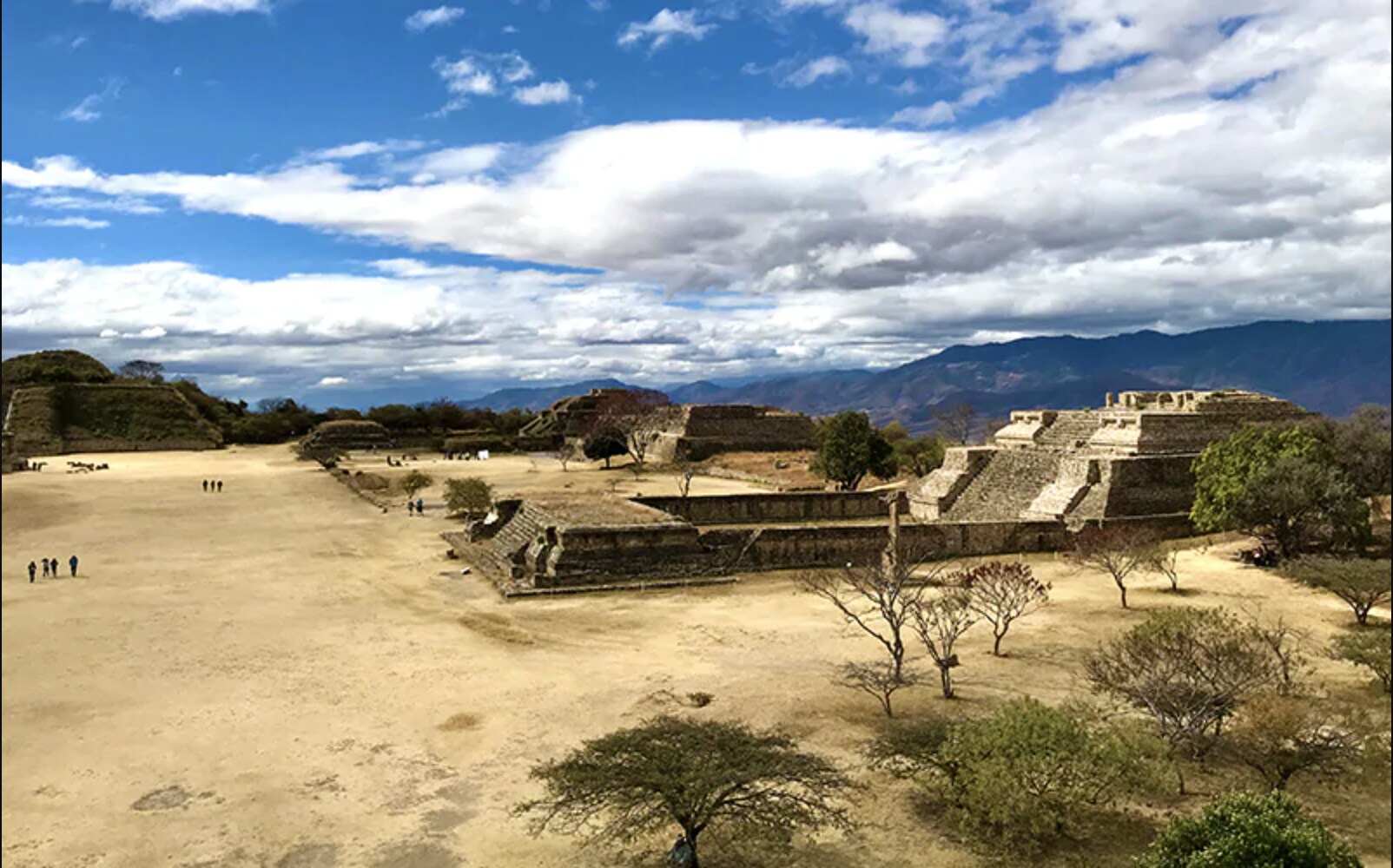 This is where structures like the ones pictured above come into play. "Places like Monte Albán, in the stone work reflect this time and past, and more modern buildings are built up out of it," said Molina. "Coming here we took a lot of photographs and did a lot of research in figuring out how this environment can put Miguel and Hector in a place where it feels like it has a history, and feels like it comes from a real place."

Overall, visiting these sights and seeing first-hand how they inspired the filmmakers (not to mention eating the wonderful food of Oaxaca and meeting the incredible people!) truly showed me the importance of doing research to make sure that a story feels true to its roots.
The emotional highlight of the trip, for me, and proof of the deep resonance of the film in Mexico, came at our very last dinner. Our chef's nephew, who was no older than eight years old, learned that some of the people responsible for Coco would be there, so his parents drove him from four hours away just to get the chance to meet them. As it turns out, this boy was not only moved to tears halfway through his first viewing of Coco (though he could not explain why), he had also seen the film fifteen times!
The look on his face as Adrian Molina drew a sketch of Miguel and Dante for him is something I won't soon forget, and speaks to the power of a film that was made with such respect to the people it was representing. I am so grateful to have experienced it.
Coco is now available on Digital, Movies Anywhere, and Blu-ray!
Disney•Pixar's Coco Magical Guitar Stunt | Oh My Disney