Pixar fans, there's another reason to look forward to summer: a brand-new animated movie Luca is set to premiere on June 18, exclusively on Disney+! The movie tells the story of a young, curious, and shy sea monster who lives with his family and the other creatures under the sea near a small Italian village, in hiding from the dangerous humans. One day, Luca meets a boy by the name of Alberto and learns something amazing about himself — he turns into a human outside of the water. The two have an unforgettable summer with great food, endless scooter rides, and new experiences at every turn. Together, they brave the new world and learn how humans live, and although Alberto doesn't know much more about humans than Luca, he teaches him to silence his fears, try new things, trust new people, and most importantly, trust himself. All the while, the pair must be careful not to reveal their secret sea monster identities.
Luca features actor Jacob Tremblay as Luca and Jack Dylan Grazer as Alberto, with Emma Berman as the fiery and passionate Giulia, their loyal new friend who's ready for adventure. It also features the hilarious Maya Rudolph as Luca's mom Daniela, Marco Barricelli as Giulia's dad Massimo, Jim Gaffigan as Luca's dad Lorenzo, and Sandy Martin as Luca's grandmother. Directed by Enrico Casarosa (who brought us the Pixar short "La Luna") and produced by Andrea Warren ("Lava", Cars 3), the movie is set in a small Italian fishermen's village, inspired by Casarosa's homeland. He grew up with Italy's rich culture, amazing food and gelato, and wonderful beaches, and as a result, the movie is filled with rich, vibrant scenes of beautiful landscapes, people , great local food, and the bluest water.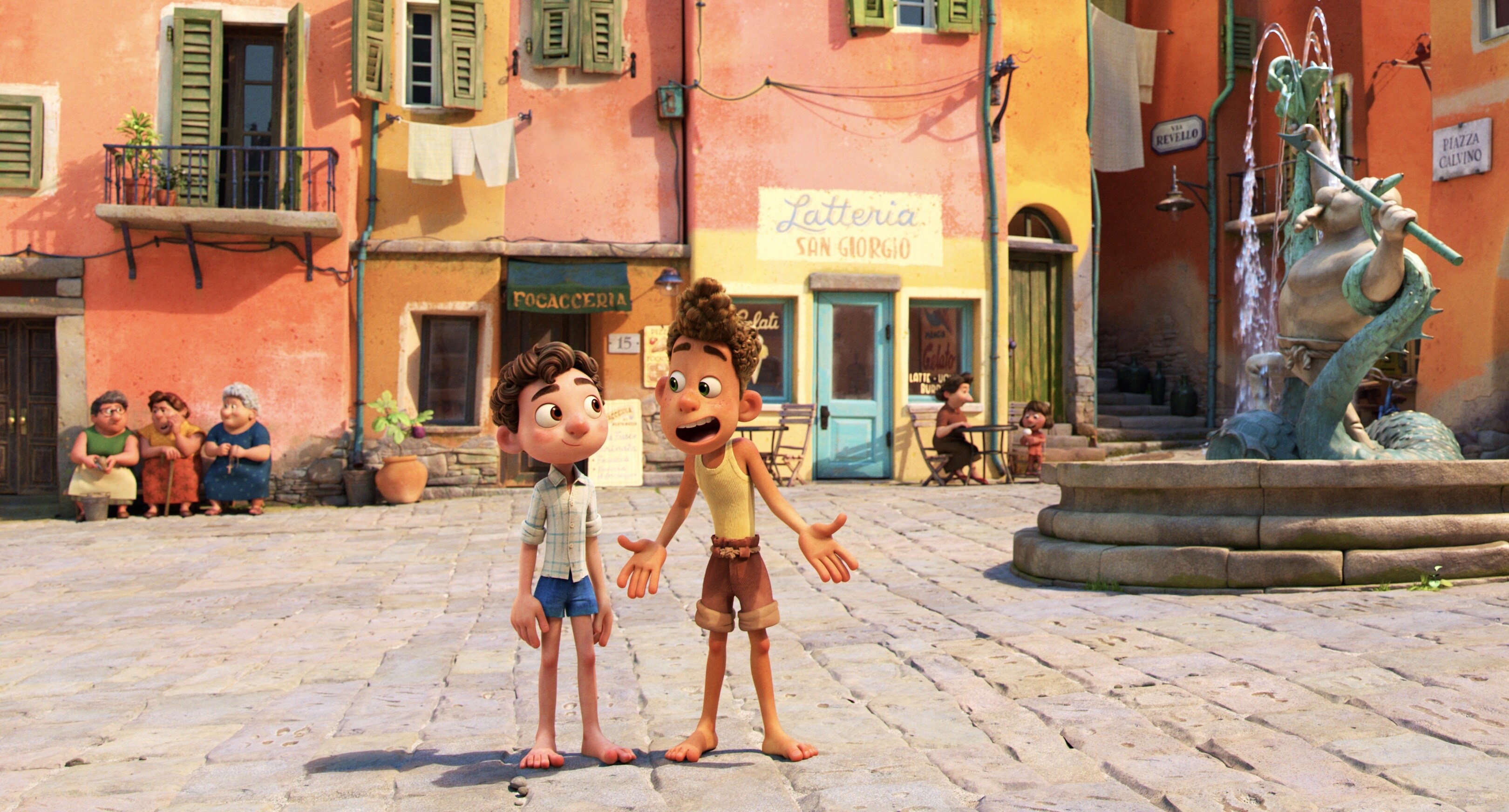 The idea for the movie came from Casarosa's childhood and his own friend Alberto (who he honored by giving Luca's friend the same name). The two were an unlikely pair who ended up having the best friendship. "My best friend Alberto was a bit of a troublemaker, [while] I was very timid and had a bit of a sheltered life — we couldn't have been more different," shared Casarosa. "We were also a bit of 'outsiders,' so it felt right to use sea monsters to express the idea that we felt a little different and not cool as kids," he laughed. "Alberto pushed me out of my comfort zone, and pushed me off many cliffs, metaphorically and not. I probably would not be here if I didn't learn to chase my dreams from him," he said. "It's these types of deep friendships that I wanted to talk about in Luca, and that is what's at the heart of this film." Other influences on the movie include old Italian myths and folklore, including tales of dragons and the story of a bell-ringing octopus that saved a village from a band of pirates. "Some of these tales were actually made up by fishermen. They'd find a great fishing spot and they didn't want anyone to take it over," explained Casarosa.
In addition to friendship, this movie's message about acceptance — for yourself, as well as others — is a valuable one, particularly in current times. Producer Andrea Warren, who was drawn to the movie right away after learning the storyline, expanded: "We always liked the idea that the metaphor of being a sea monster can apply to so many different things. There is a theme of openness, showing oneself and self-acceptance, as well as community acceptance. Confronting the idea that there's more to sea monsters than they realized. You know that they've only seen it through one perspective, one lens, and so I think that that's a wonderful theme in the film, which is that those ideas weren't right and that there's more to learn." Casarosa agreed: "We hope that 'sea monster' could be a metaphor for all [manners] of feeling different — like being a teen or even pre-teen — any moment where you feel odd. It felt like a wonderful way to talk about that and having to accept ourselves first, whatever way we feel different."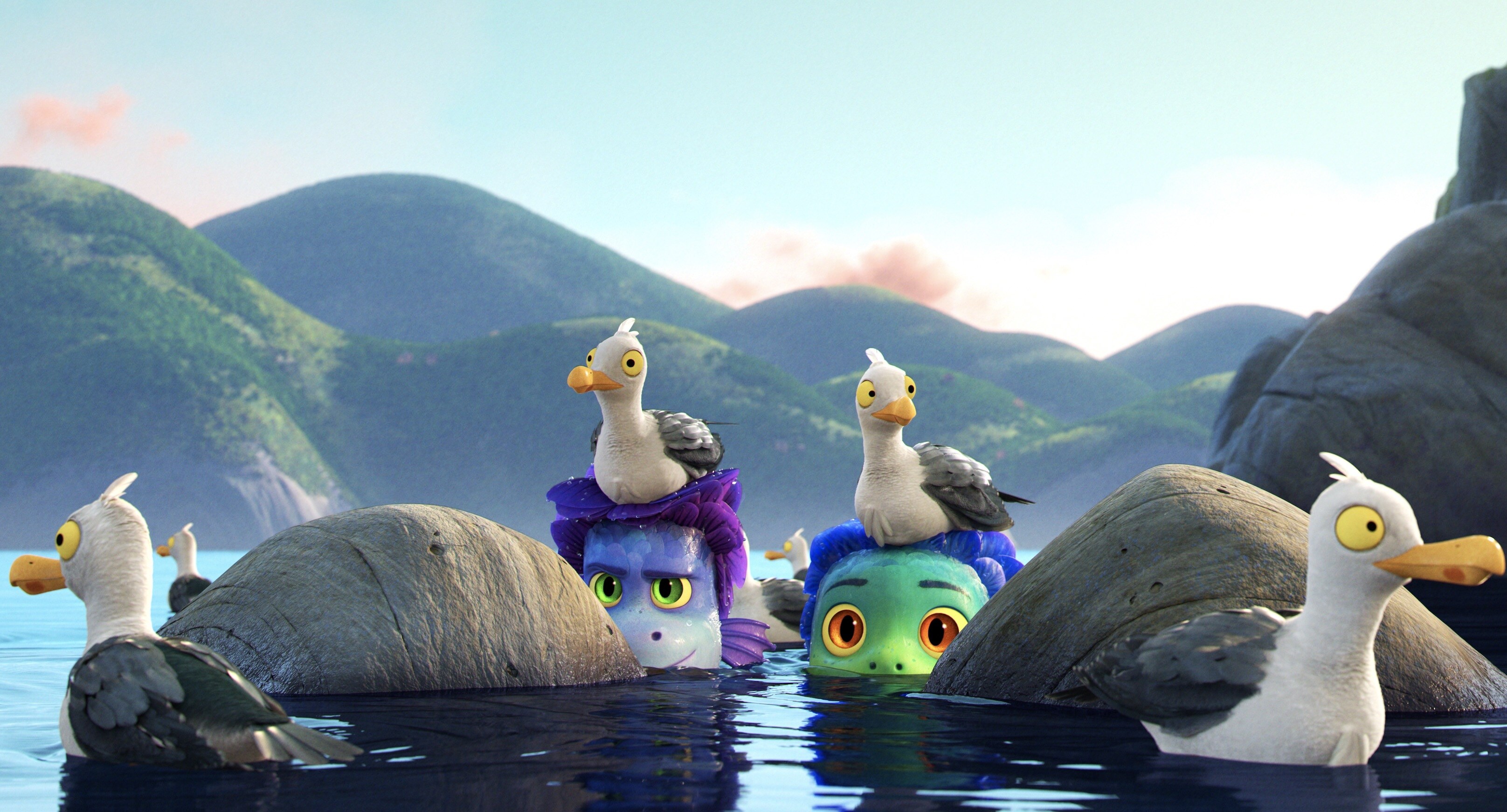 Creating this movie during a pandemic was no small feat, as never-before challenges appeared at every turn. "When we walked out of our offices in March 2020, we had no idea that we wouldn't be back for over a year, and we would end up making this film – really every shot of it – from our homes," Warren revealed. "When we first started, we thought, can we even do this? Can we work from our computers? Can we animate? Can we record the actors? All of these questions. It was an amazing, sometimes bizarre experience." As time went on, the team realized that with some effort, coupled with some newly created technology, they could really make this work. "We recorded everyone from their homes — and mostly from the closets in their homes," Warren shared. "They were all so delightfully scrappy and willing to make it work during tricky circumstances. It took an extraordinary amount of ingenuity, optimism, humor, and perseverance, and I'm in awe of this team."
Pixar is known for its amazingly realistic visuals in their movies, but in this case, director Casarosa wanted more of an artist's hand to come through in the movie, much like he did in "La Luna." He explains, "I think the thing about computers, there's a certain sheen and perfection to it. But I come from loving sketches, so, [I] was trying to make something expressive so that it gets heightened because of it. You're getting to the juice of something." Warren agreed, "I definitely joined Enrico in that vision of wanting this film to almost feel like a storybook. I thought that was such a beautiful approach. And I love 'La Luna,' so, I loved the idea of bringing that sensibility [to the movie]."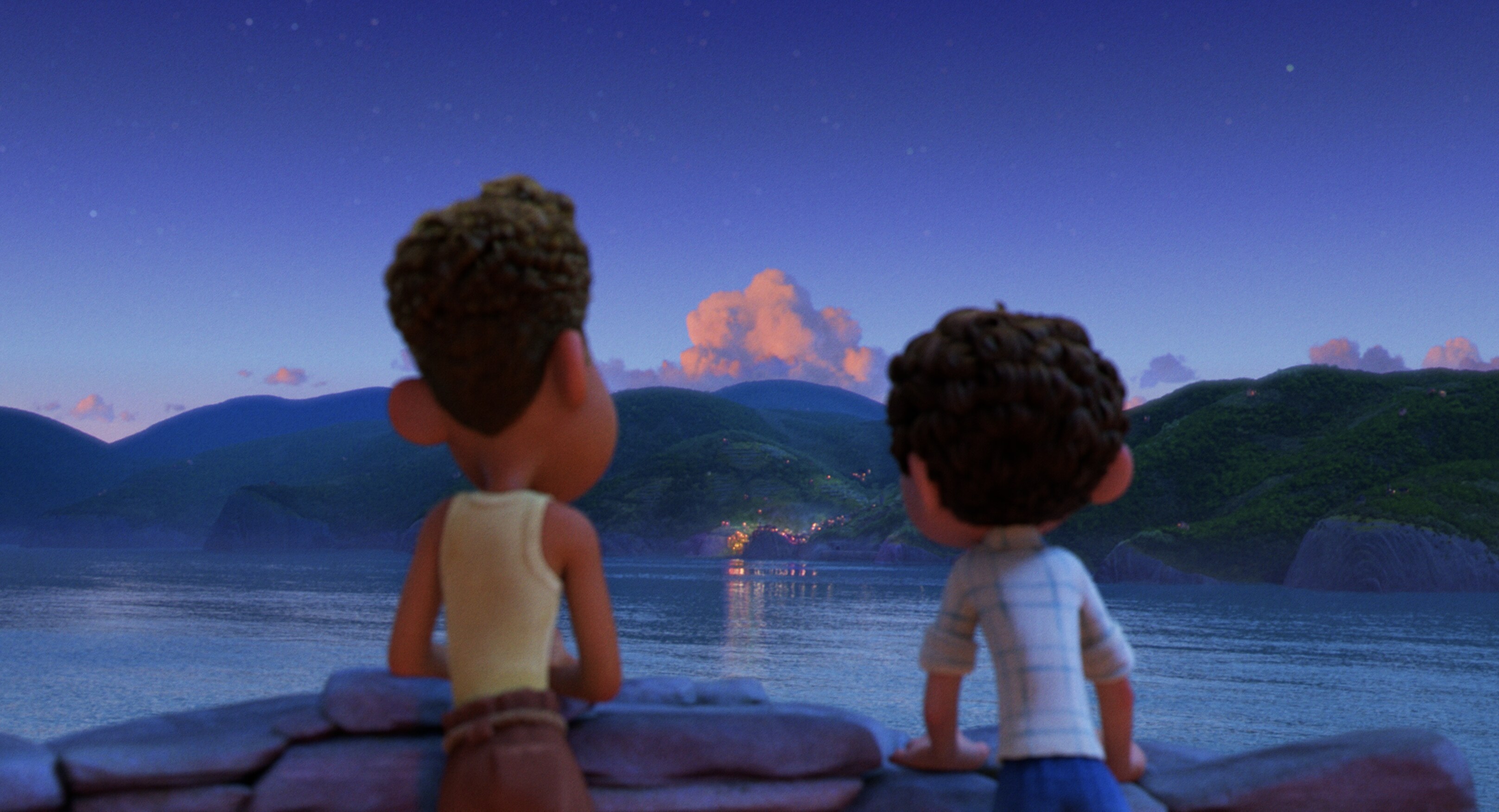 When asked what he wanted people to take away from this movie besides the power of friendship, Casarosa said the most important thing was to remember not to listen to the voices that say you can't. "We shouldn't listen to those voices. [We know] they are there." Even as an Academy Award-nominated director, Casarosa admits to struggling with these voices himself. "I have them pretty daily, the voices of insecurity. Or you could call it a little bit of, it feels very true, to imposter syndrome." No matter our age or where we come from (land or sea!), we've all struggled with insecurity. But for Enrico, he finds that the most valuable thing is having a friend that helps you silence those internal doubts. "I hope that kids take that to heart, to have good people around you that tell you, you can."
Don't miss Luca when it's released on June 18, 2021, only on Disney+. 
For more Disney+ news and updates, follow @DisneyPlus on YouTube, Instagram, Twitter, and Facebook.