Say "ciao" to one of the most highly anticipated films of the summer! Luca is the latest tale from Pixar headed to Disney+ this summer, and it's sure to become another instant classic. Luca tells the story of two young sea monsters, Luca and Alberto, who form a close friendship and spend an exciting and adventurous summer together when they decide to abandon ocean life for a taste of the human world, in the nearby Italian town of Portorosso.
While Portorosso may not be a real place, the real-life inspiration of the Cinque Terre region of Italy certainly shines through in the movie's gorgeous visuals. Pixar is no stranger to creating one-of-a-kind character designs, or settings you want to immediately move to—but Luca's approach to art was a unique departure from some of the traditional styles we've seen in previous Pixar movies.
We were lucky enough to chat with Production Designer Daniela Strijleva and Character Supervisors Beth Albright and Sajan Skaria for a peek inside the world of Luca!
Creating the World of Luca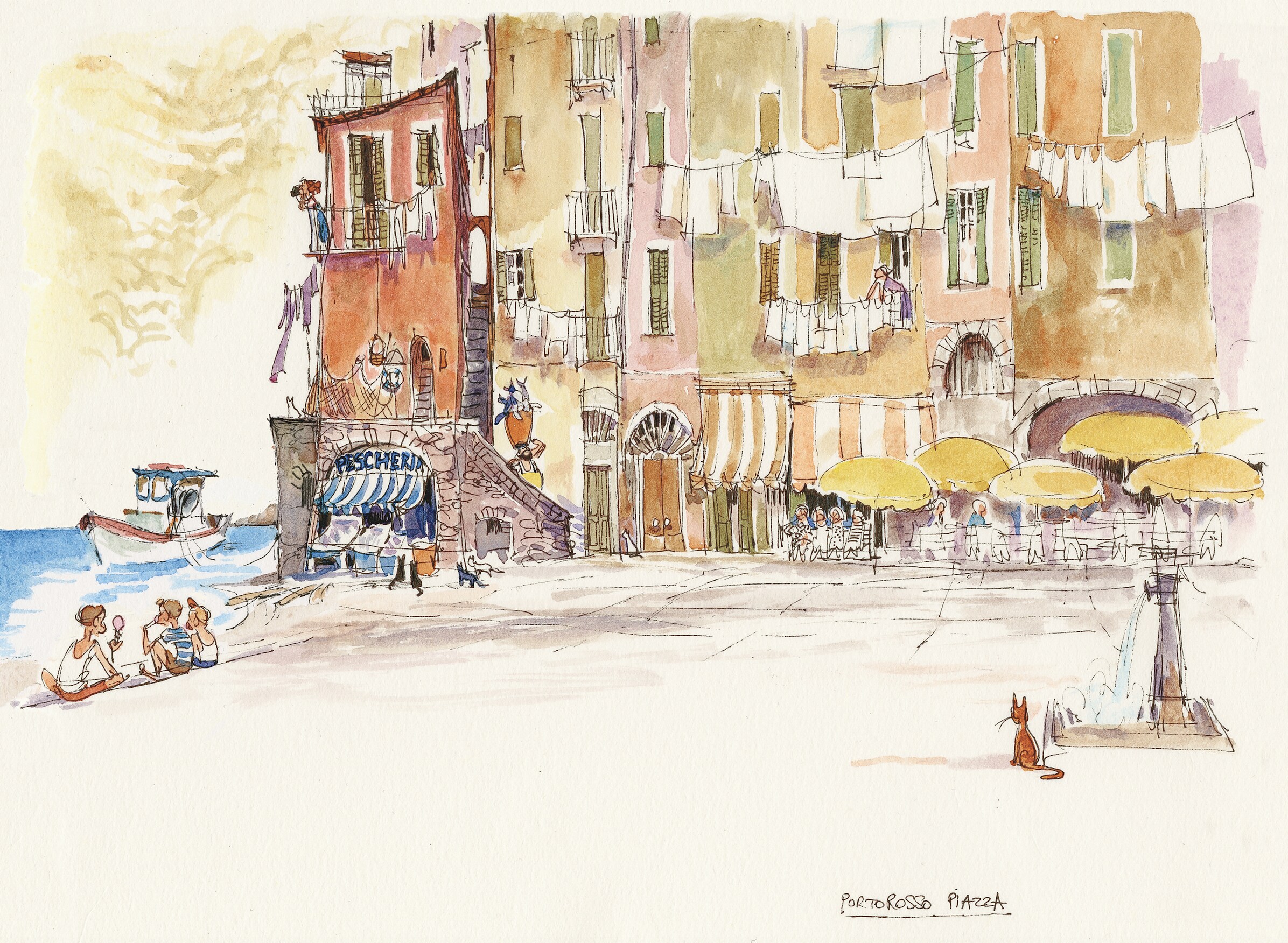 Welcome to Portorosso! This Italian town created for Luca is the main setting for all the action that unfolds, but in order to create this world authentically, the team at Pixar did a lot of research. The team took two separate trips to Italy in 2016 and 2019, sampling food, taking pictures, and of course—sketching!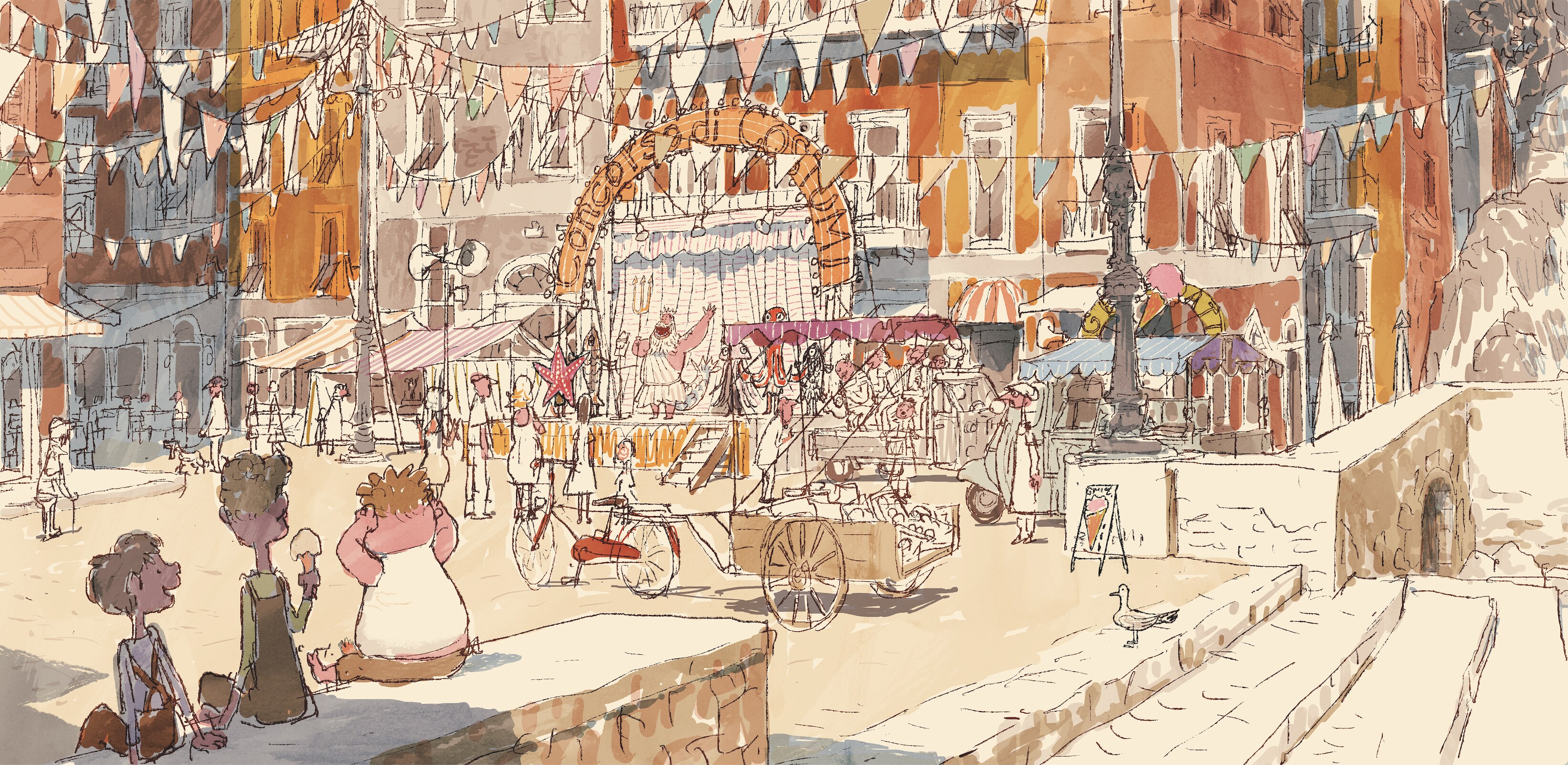 For Production Designer Daniela Strijleva, the connection to this region felt personal, as she actually grew up in Italy as a child around the same age as Luca. But she elaborates, "I learned so much just going on the research trips for this movie. I grew up near Rome, on the sea. In my town, which was called Niptuno—you know, Neptune, the god of the sea—we had a fountain in the middle of the town, and we had sea creatures." Those fountains, especially ones featuring sea creatures, provided a ton of early inspiration for filmmakers when building the mythology and visual language of the movie.
When you watch the movie, audiences will notice that there is a clear visual and design distinction between the world of Portorosso on the surface, and the world of the sea monsters below. For Strijleva, color was a key element of that. "I was very particular about the color palette for this movie. Not only capturing the color, but also the light. We collaborated really closely with our cinematographers to create that palette."
The town of Portorosso has very warm colors all around, represented particularly well in the character of Giulia—a human who welcomes Luca and Alberto into town. Her saturated red hair stands out, while also complementing what Strijleva describes as the warm palette that "feels like a memory."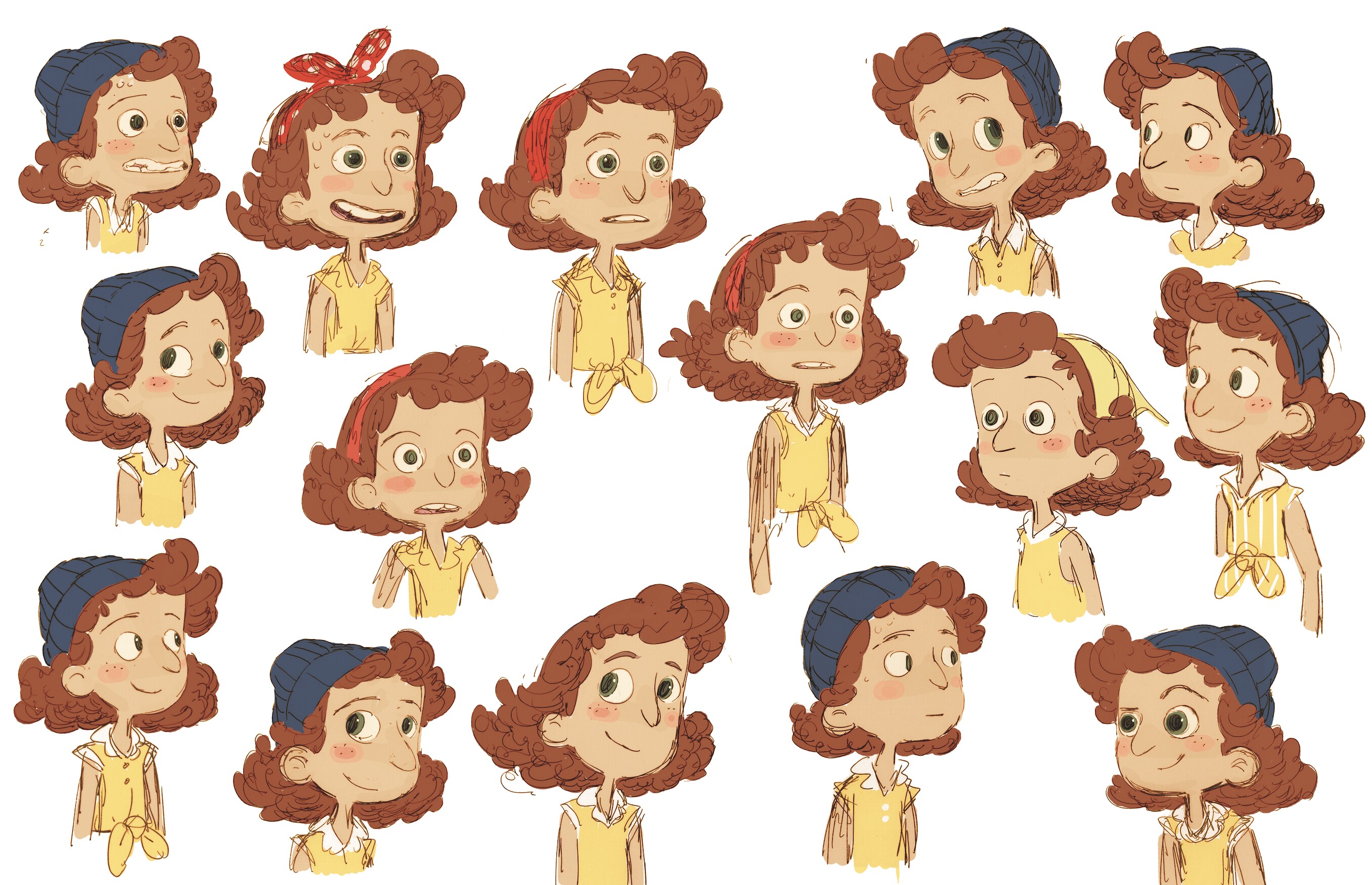 The town has a vintage 1950s feel to it, from the authentic signs designed with great detail by members of the art team to the people of the town, whose costumes were inspired by Italian neorealist films and the work of French filmmaker Jacques Tatí. Strijleva describes, "We all fell in love with the people of the area. Our designs are of working-class people. We gave everyone a specific job."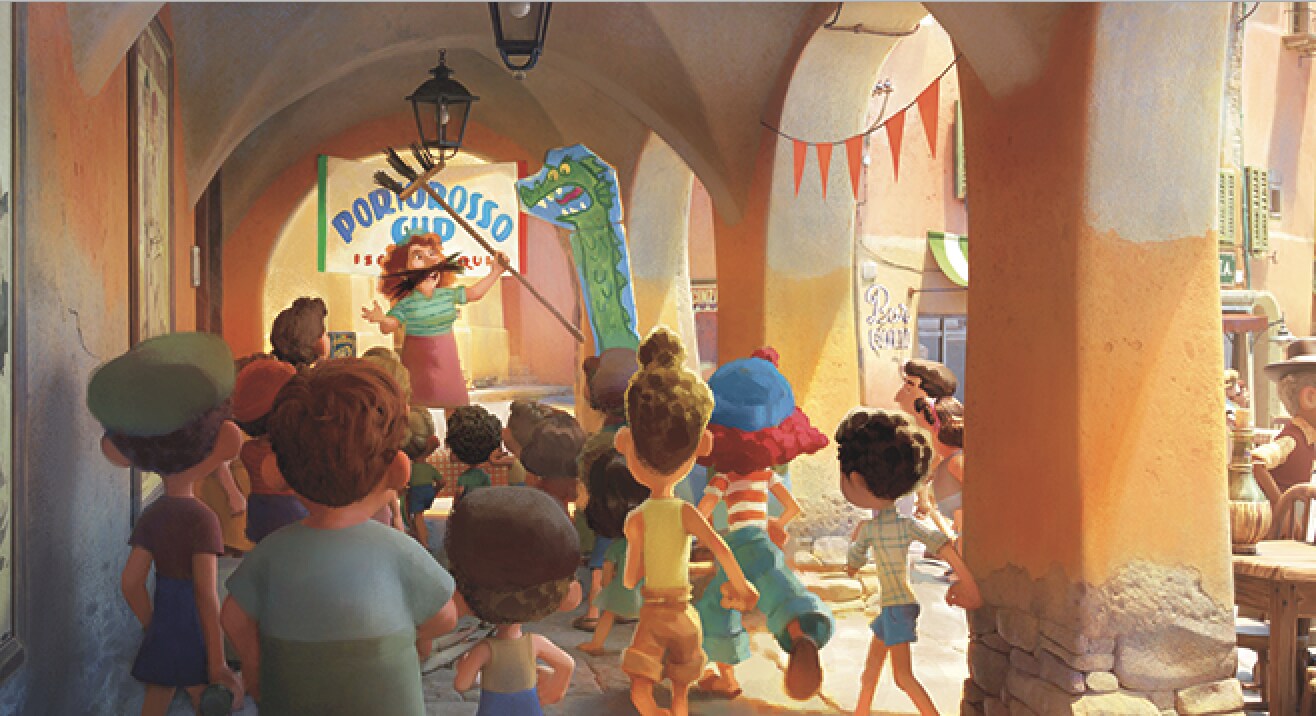 Character Supervisor Beth Albright further elaborates that in bringing life to the townsfolk, they were inspired by the charm of some of the early drawings of Luca Director Enrico Casarosa. "There's one where he drew this group of little old Italian guys sitting around drinking coffee and two of them are sea monsters and one is a human. And they're all wearing their fishing gear and just drinking their coffee. It's just such a charming little moment. So keeping that charm and that appeal is very important."

Into The Deep

Underneath the shores of Portorosso, we enter another world entirely below the surface. The idea of working with sea monsters created a lot of challenges and opportunities for the various teams at Pixar.
Beginning with the initial design of the world, Strijleva describes, "In contrast with the human world, which is bright and sunny, the sea monster world is more like the blues and greens of the Mediterranean. So life under here is quiet, the visual language is organic, there were no straight lines and everything is moving."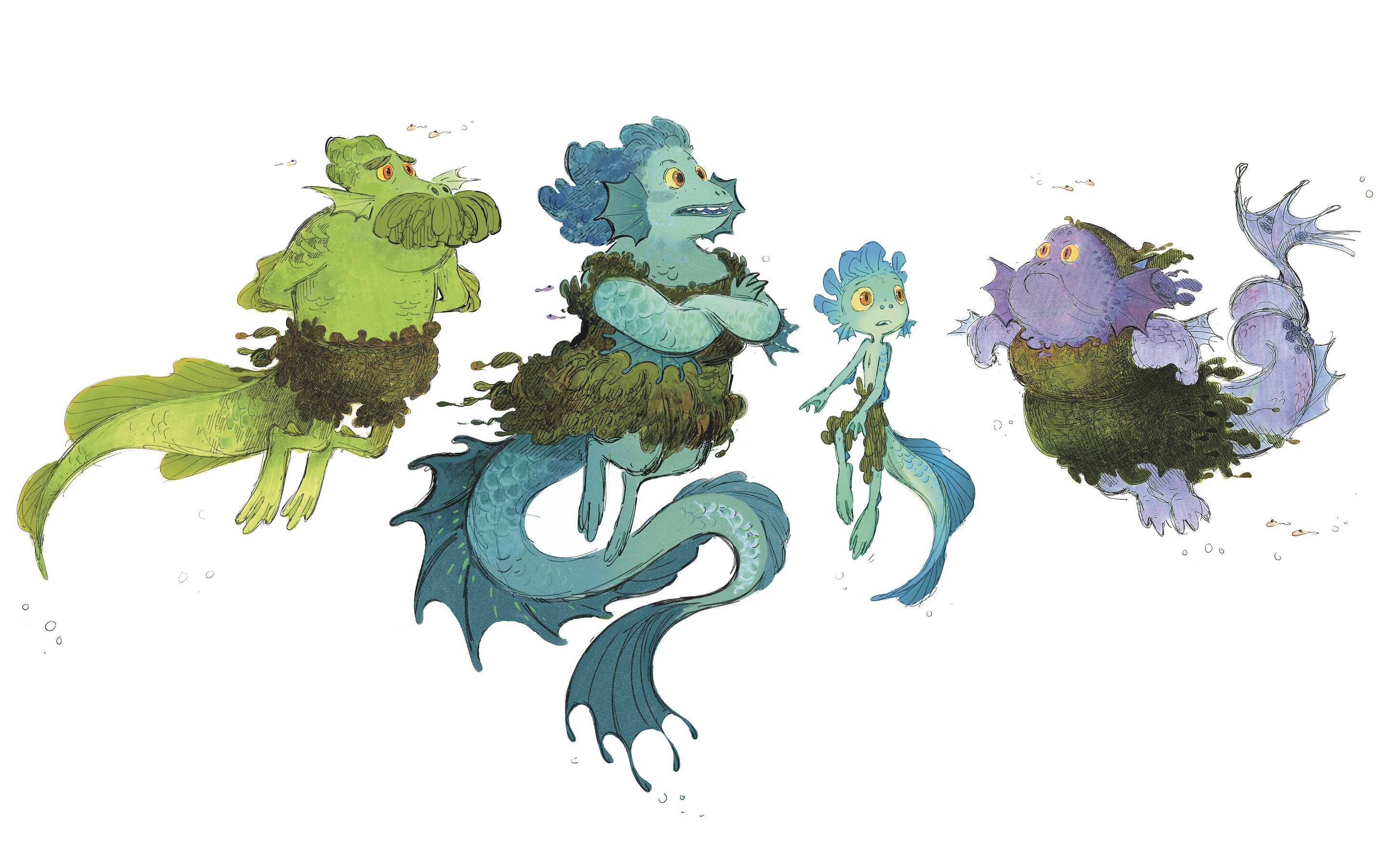 For the design of the sea monsters themselves, filmmakers took inspiration from all over—from old Italian maps and statues to the natural world, like fish, iguana, and octopuses. Strijleva recalled, "In the beginning, we were drawing them really fantastical. Like, we looked at the [old Italian] maps and Deanna Marsigliese, who was our character art director, was getting so excited about these medieval representations. We were fascinated by all these fins and all this weird and kind of decorative elements on them in the sea maps. And we tried to put some of that in the characters, but it was like, 'No, they're attracting too much attention to themselves.' The movie was more about the friendship and wasn't about like these crazy sea monsters."
Albright added, "For the sea monsters, those can get very elaborate and beautiful, but they can also have a lot of sharp and pointy bits and look a little intimidating. Especially for Luca, we didn't want anything scary or creepy, or intimidating with him."
Inside the Transformation

With the inclusion of the sea monster element in this story, a key element began to emerge as the biggest challenge for animators—how to handle the transformation from human to sea monster.
Character supervisor Sajan Skaria describes a few early attempts, "I think the first thing we tried was like a mechanical suit kind of thing. We did kind of have the scales flip up and down in a more rigid mechanical way. And then the other one we talked about was, 'Could it just be a wipe? Could we hide it behind bubbles of water or smoke or something?' That's easier. But Enrico really wanted us to embrace [it]. It's the core of the movie, and we need to see the transformation happening in slow motion in camera."

Albright added that Casarosa was particularly determined that the transformation should also feel like there is something "internal [that] is happening to that character." Eventually the team developed technology that would create a ripple effect, where scales would appear and tails could retract or emerge. They created rules where the transformations were triggered by characters getting wet or drying out, and the character supervisors collaborated to create transformation rigs at a variety of different speeds and levels of scale coverage in order to give animators "a large sandbox to play in," according to Skaria and Albright.
The Hand of the Artist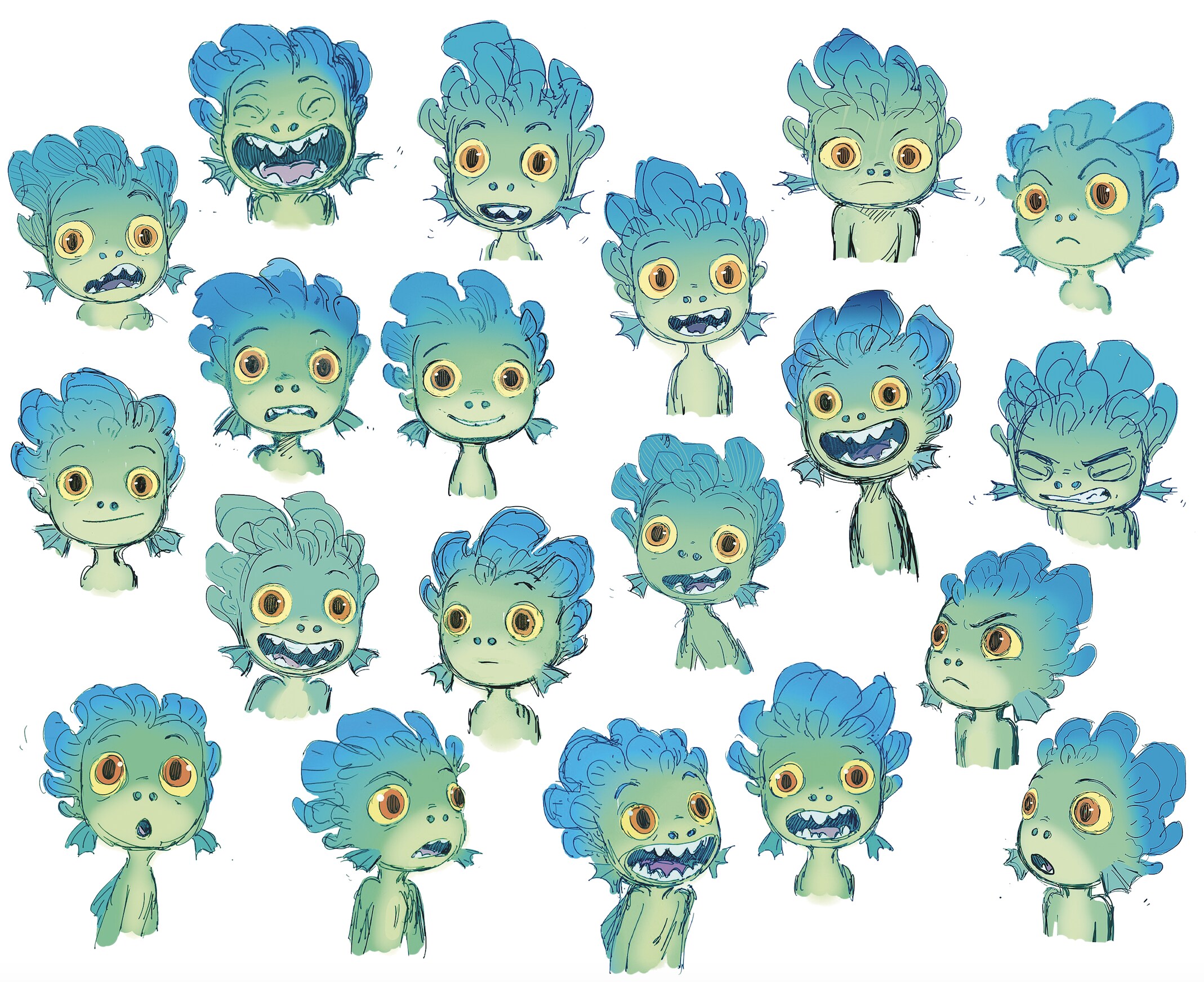 Ultimately, something that came up over and over again when artists would describe working on Luca was the concept of "the hand of the artist." Strijleva explains, "Designing a stylized world is really challenging. Computers are really good at making everything straight, even, and realistic. Enrico and I wanted everything to be caricatured, imperfect, and where you feel the hand of the artist."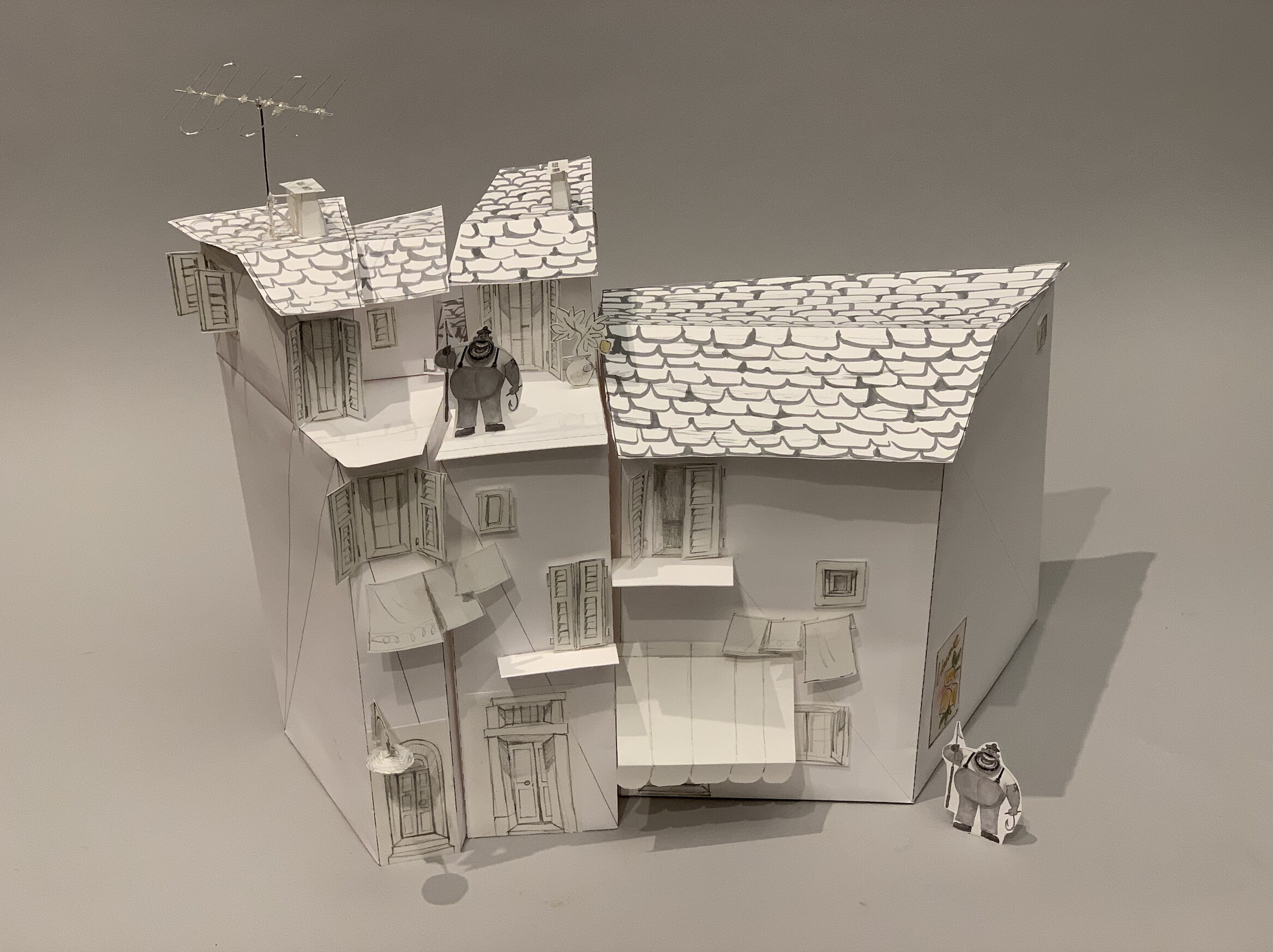 Skaria and Albright wholeheartedly saw that in their daily work. Skaria describes that something unique about working on Luca was that, "[w]e did a lot of handcrafting in shots. We would actually deliberately go into the image, which we don't normally do at Pixar, at least to this extent. We were going into almost every shot and just crafting the mouth shapes and the eye shapes and where the hair paddles were."
But when you're creating an overly stylized world, how do you know when you've gone too far? "That was the thing that was keeping me up at night!" Strijleva laughed, "Enrico and I have such a similar sensibility, sometimes it's good to kind of check with other people. But it was hard to go too far. In the beginning when we built our town, new artists would come in the room and go like, 'Oh is that a photo from the real place?' And I was like 'Nooo! We failed! We've gotta caricature this more. We have to lean the buildings more, exaggerate the proportions of the windows, make the laundry bigger!' And with the characters it was the same thing… My constant thing was like, this has to be just as rich as Coco [and] as all the other movies we make at Pixar, just with a stylized approach."
The Message of Luca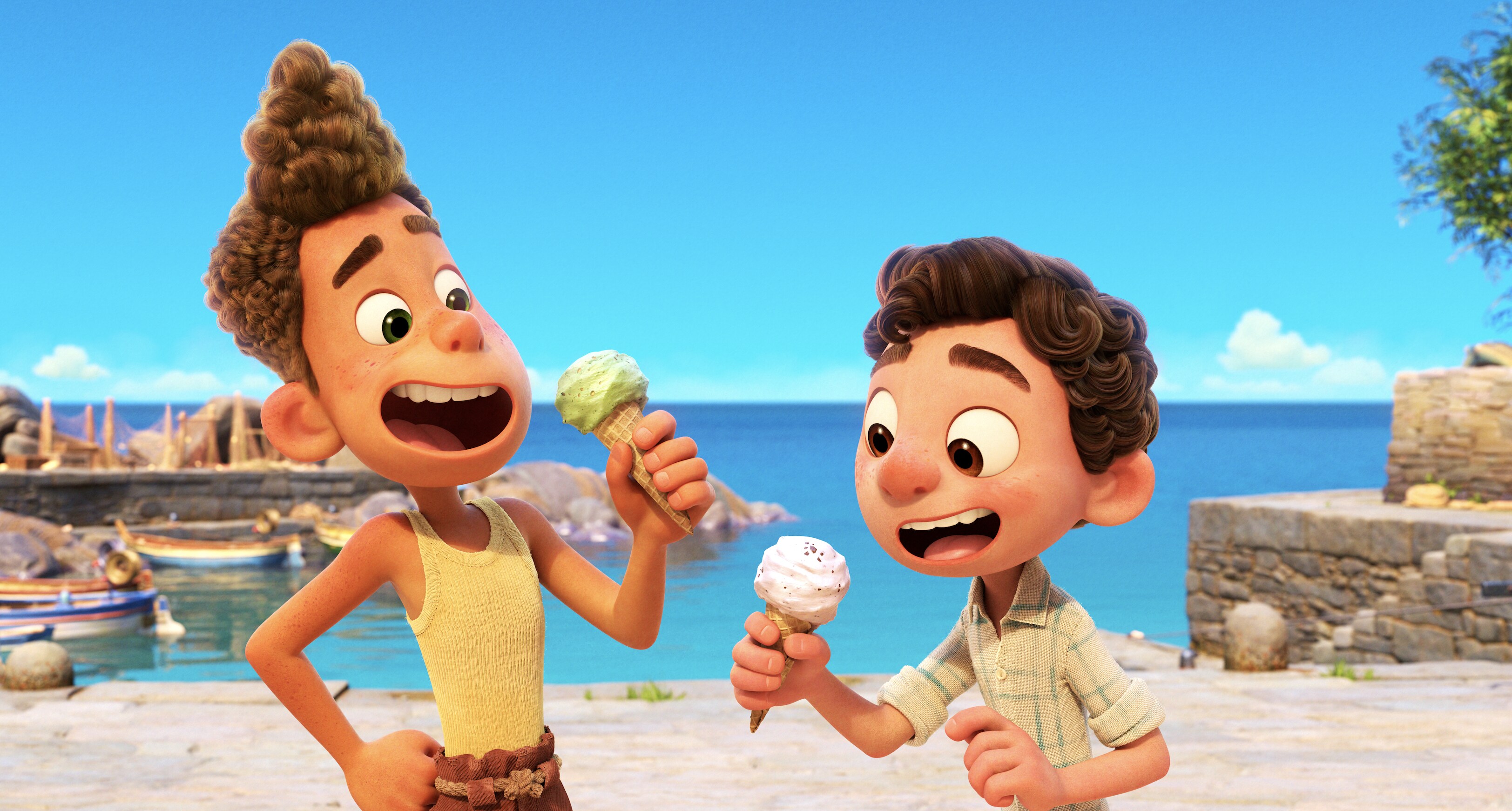 At the end of the day, these artists agreed that Luca was a very special movie for all of them, and everyone took away something important. Skaria shares, "To me, it's about freedom. This is Luca the human, coming out of the depths of the water into the sunshine of Italy and the joys of life and childhood nostalgia."
Albright added, "I think the other thing that really shows up in the film is being open to people that may seem different to you, and those people that seem different might be more similar than you think."
Finally, Strijleva described, "For me, and I think for Enrico, of course it's a story of friendship. There are a lot of burdens that we face and we feel, and there's something lighthearted and carefree about the movie. Accessing that part of yourself that is so pure and where you can have a pure friendship without all the burdens, [while] connecting to people and connecting to your friends—there's a simplicity and a beauty to that. And I hope that people can feel that through the movie, and I hope that they can bring it to their lives and maintain and preserve that."
Be sure to stream Luca, exclusively on Disney+ starting June 18.
For more news on Luca, follow @PixarLuca on Facebook, Twitter, and Instagram.
For more Disney+ news and updates, follow @DisneyPlus on YouTube, Instagram, Twitter, and Facebook.