Exciting news, readers! Disney's Mulan is just a couple weeks away, and the anticipation is building! Before the film arrives in theaters on March 27, we're sharing more details from our incredible visit to the set.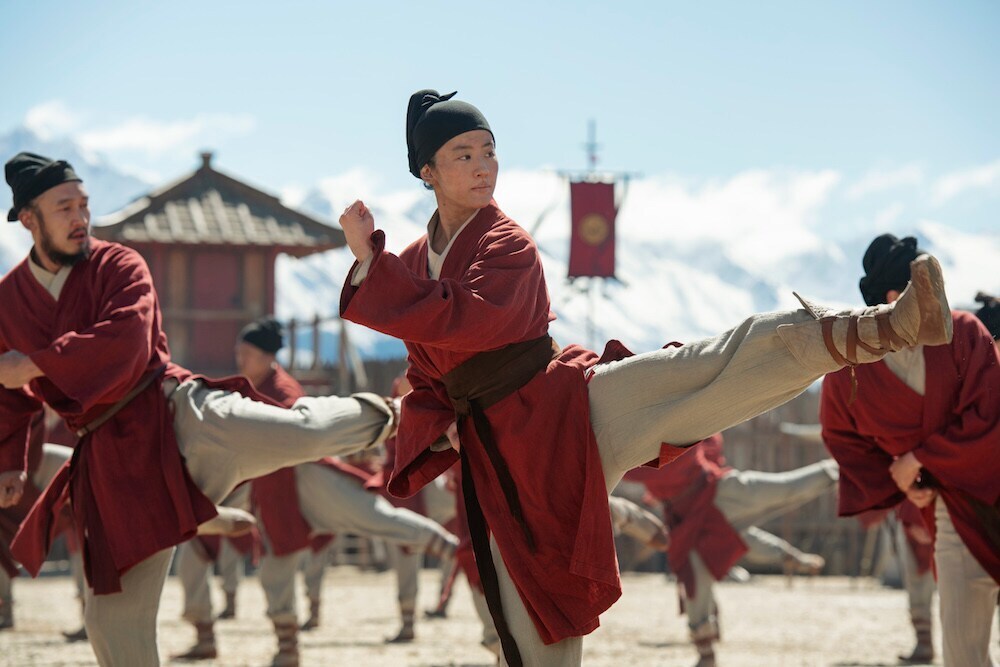 One of the main goals for the filmmakers at the start of production was making sure the film catered to the many diverse audiences who have a strong affinity towards the story. As they went about their research, they realized that sometimes one community's interpretations of the story differed from the interpretations by another community. Reed explained, "I've learned during my research that in traditional China, the story of Mulan is the story of a young girl finding her way to do her duty. What we found is that the diaspora community saw it as a young girl finding her way against tradition and order. Those are two completely different ways of reading the same story."
Through working with partners in China and at Walt Disney Studios, the team was eventually able to not only find ways to address all audiences, but also tie together the ways those audiences looked at the movie. "What we realized is that while [Mulan] is a story of an individual finding their true self, ultimately, she is doing that in service of  doing her duty. She's not doing it in the way that young girls are expected to do it, but she still ultimately fulfills her destiny."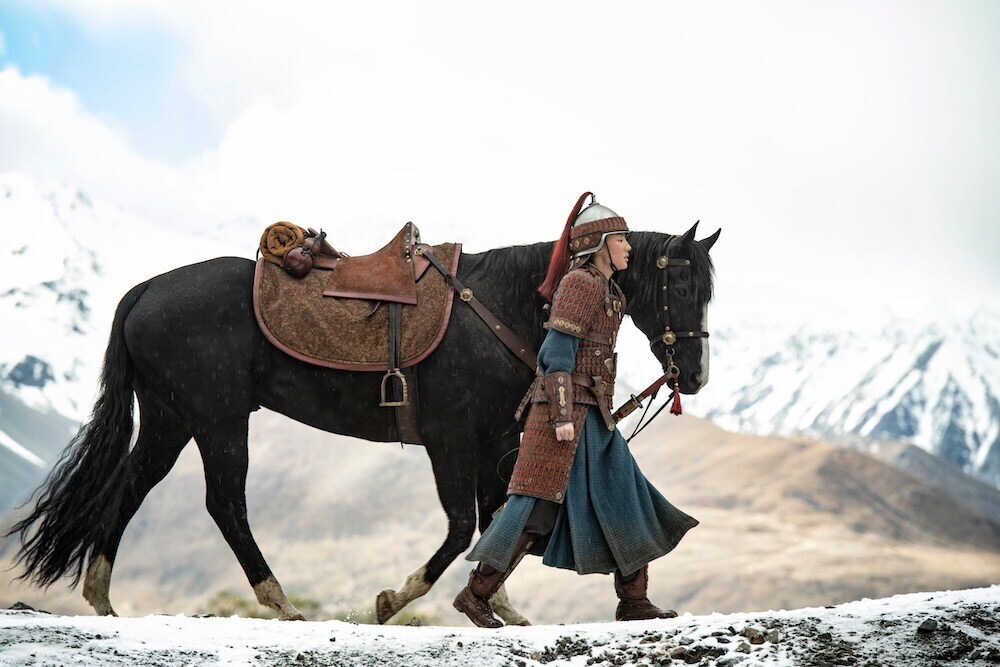 Throughout the development process, the filmmakers also strove to create characters that were diverse in personality and background, and were not just tropes. "Every single character has dimension, and dispels the stereotypes of other films," shared actor Yoson An, who plays Honghui in the film.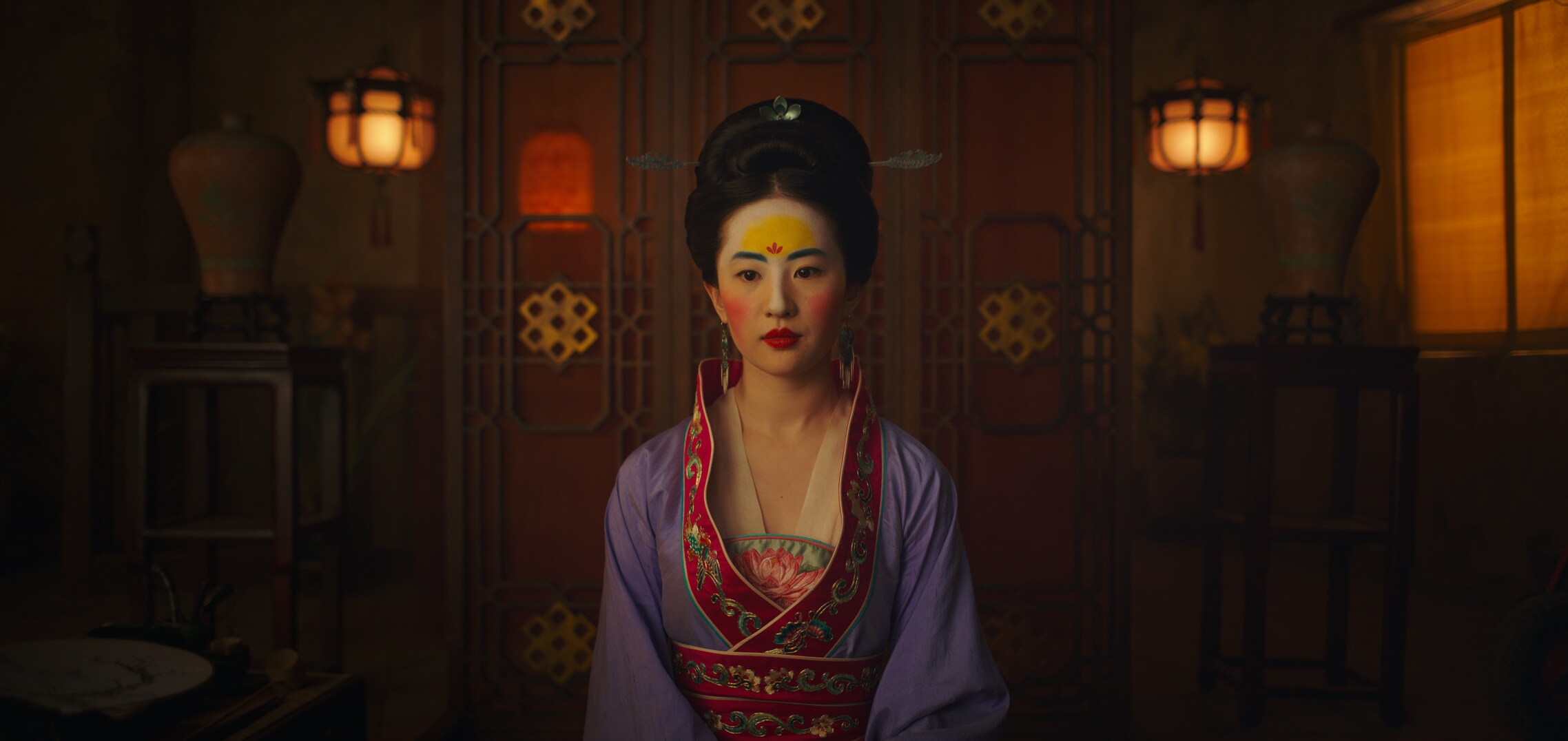 Attention to detail was crucial to the filmmakers, and many elements — including the sets, weaponry, and costumes — were custom-made just for this film. One detail that's sure to be a standout is Mulan's dress from the matchmaker scene. A favorite of costume designer Bina Daigeler, this silk dress took over 21 hours to hand-embroider. "It has a little surprise that I won't spoil, but it's one that Niki used throughout the movie," added Daigeler.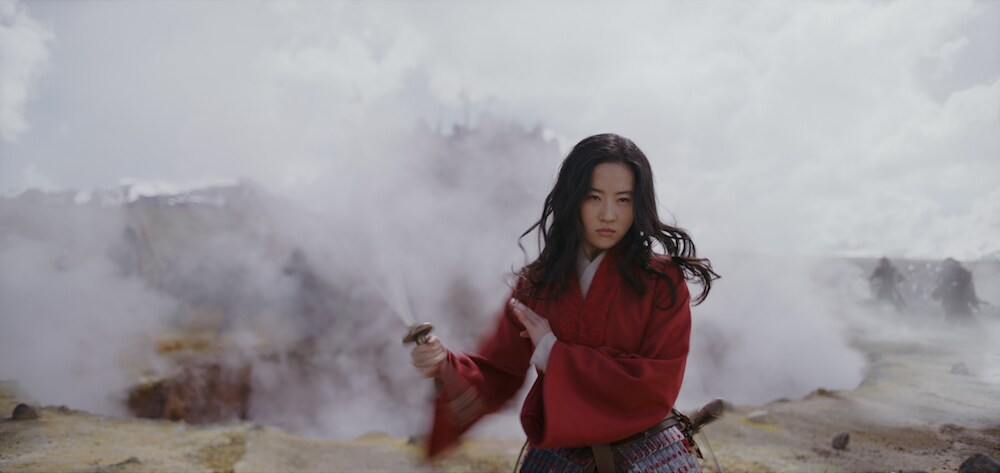 Another detail that many were quick to point out after the trailer's release was the decision not to cut Mulan's hair. Reed explained this further: "In traditional China, male warriors wore their hair long. For her to cut her hair, it would actually make her look more like a woman instead of less like a woman. Since we're doing this movie for a worldwide market, we felt like we needed to bring back that cultural accuracy."
The choice to have her hair down during one of the film's battle scenes also served as a symbol of the character's evolving self-confidence. "When she goes to the army, she has to wear it up like a top knot, and then before she comes into this scene [the battle scene], she realizes that in order to help her comrades she needs to be her true self. Her hair comes in, it's blowing in the wind, and it's epic," remarked Reed.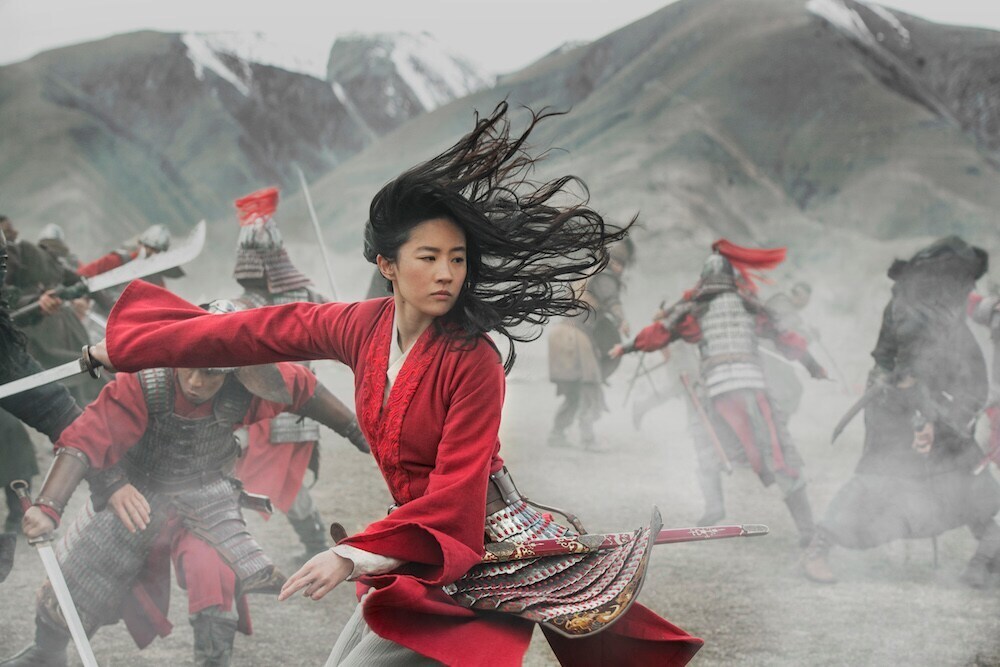 When it comes to music, audiences can expect to hear callbacks to some of their favorite Mulan songs throughout the film. "It will not be a musical, but I can guarantee that songs you will recognize will be in the [score] of the movie," Reed shared. "It's a little easier in animation to have the tension and reality, yet still have lighthearted moments where people break into song. We made the decision [for this film] that we wanted to keep the world more grounded, so the emotions really play and it all feels very real."
Ready to experience the adventure for yourself? Get your tickets for Disney's Mulan now, and be sure to see the film when it arrives in theaters on March 27.