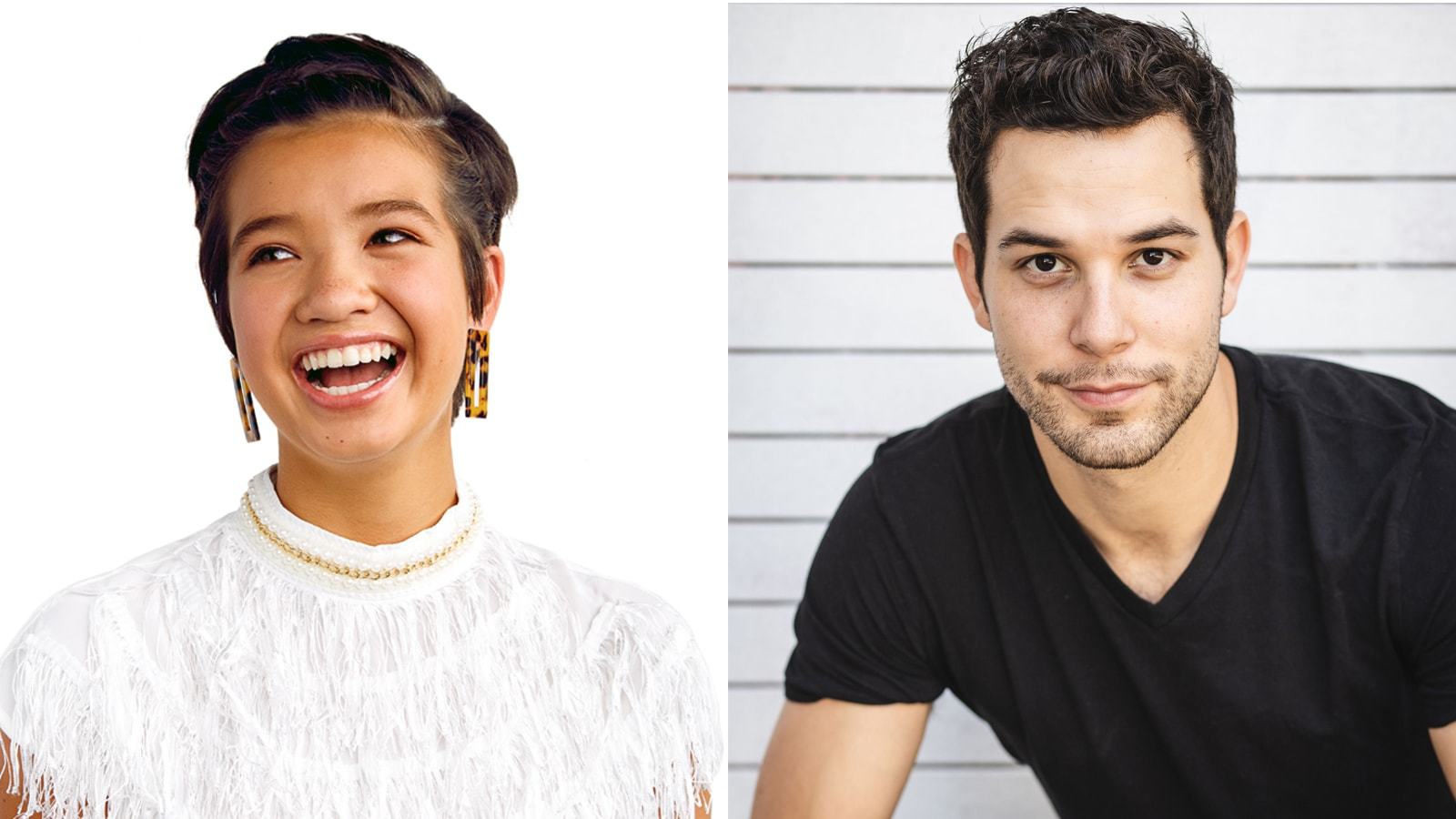 Here ye, here ye, esteemed Oh My Disney fans! We just got word of an exciting, new original film coming to Disney+ and wanted to be the first to share it with you! It may have "secret" in the title, but we've got the inside scoop on everything to expect when this noble narrative makes its way to your Disney+ account in the near future!
ONCE UPON A PREMISE
Entitled Secret Society of Second Born Royals, this contemporary princess story introduces us to the rebellious Sam, a second in line to the throne princess who wants nothing more than to leave royal life behind. However, everything changes when Sam suddenly discovers she has superpowers and belongs to a longstanding secret society, aka the Secret Society of Second Born Royals. The film will follow Sam's adventures as she attends a super-secret training program for second borns and must band together with her fellow classmates to nbd, save the world.
INTRODUCING YOUR ROYAL CAST!
Starring as our highborn heroine, Sam, is none other than the lovely Peyton Elizabeth Lee, star of one of our favorite Disney Channel shows ever, Andi Mack. Playing Sam's second-born classmates will be Faly Rakotohavana as Prince Matteo, Isabella Blake Thomas as Princess January, Olivia Deeble as Princess Roxana, and Niles Fitch as Prince Tuma. Rounding out the royal cast includes Skylar Astin of Pitch Perfect fame, Elodie Young from Daredevil, and so many more super talents!

A SUPER MOVIE WITH A SUPER MESSAGE.
According to Agnes Chu, SVP of Content for Disney+,
Secret Society of Second Born Royals
packs a powerful message, sure to resonate with much of the audience. "We love the themes of self-discovery and empowerment inside
Secret Society of Second Born Royals
, and our partners at Disney Channel are the perfect team to deliver this movie with adventure, humor and heart," remarked Chu.
Secret Society of Second Born Royals will join an absolutely stacked lineup of exciting Disney+ offerings including the new Star Wars series The Mandalorian, the Monsters, Inc.-inspired series Monsters at Work, and so much more! Is it November 12th yet? Cause we can hardly wait! Disney+ is available for pre-order< in the US. Be among the first to have it and start streaming November 12. And be sure to follow Disney+ on Facebook, Twitter, and Instagram for more.
Disney+ launches in the U.S. on November 12, 2019. Sign up for updates about Disney+, the ultimate streaming destination for movies and shows from Disney, Pixar, Marvel, Star Wars, National Geographic, and more!