According to the Journal of Biomechanics, the common American field ant can lift nearly 5,000 times their body weight. And according to the following facts, the Pixar team worked just as hard to make A Bug's Life!
After the success of their first film, Toy Story, Pixar knew they needed to go big. A Bug's Life had a footage rendering server that was seven times as large as the one used on Toy Story. The movie also had 23 more animators, over 60 more shots, about 270 more models and shaders, and 1,055 more feet (literally, characters' feet) than Toy Story. Those are leaps even P.T. Flea would find impressive!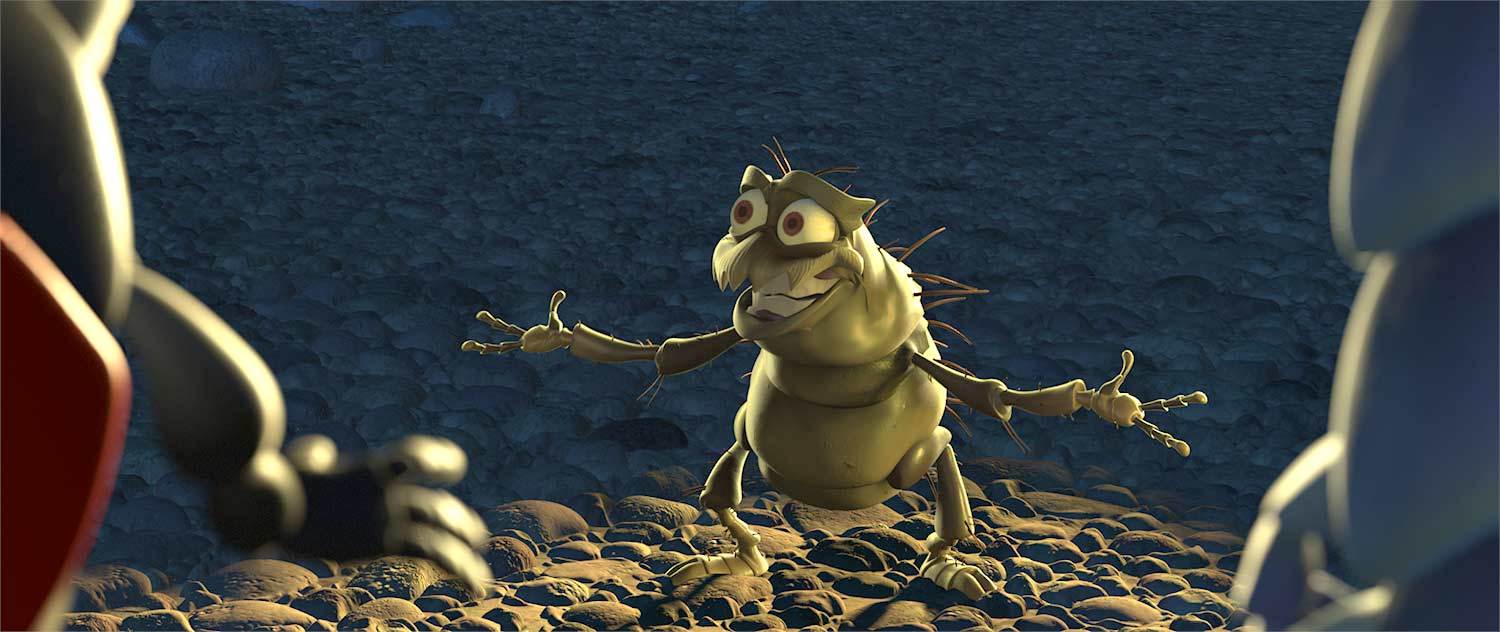 Developing characters inspired by the unique colors and intricate shapes of the insect world not only allowed the filmmakers to flex their creative antennae, but took the computer animation technology to another level.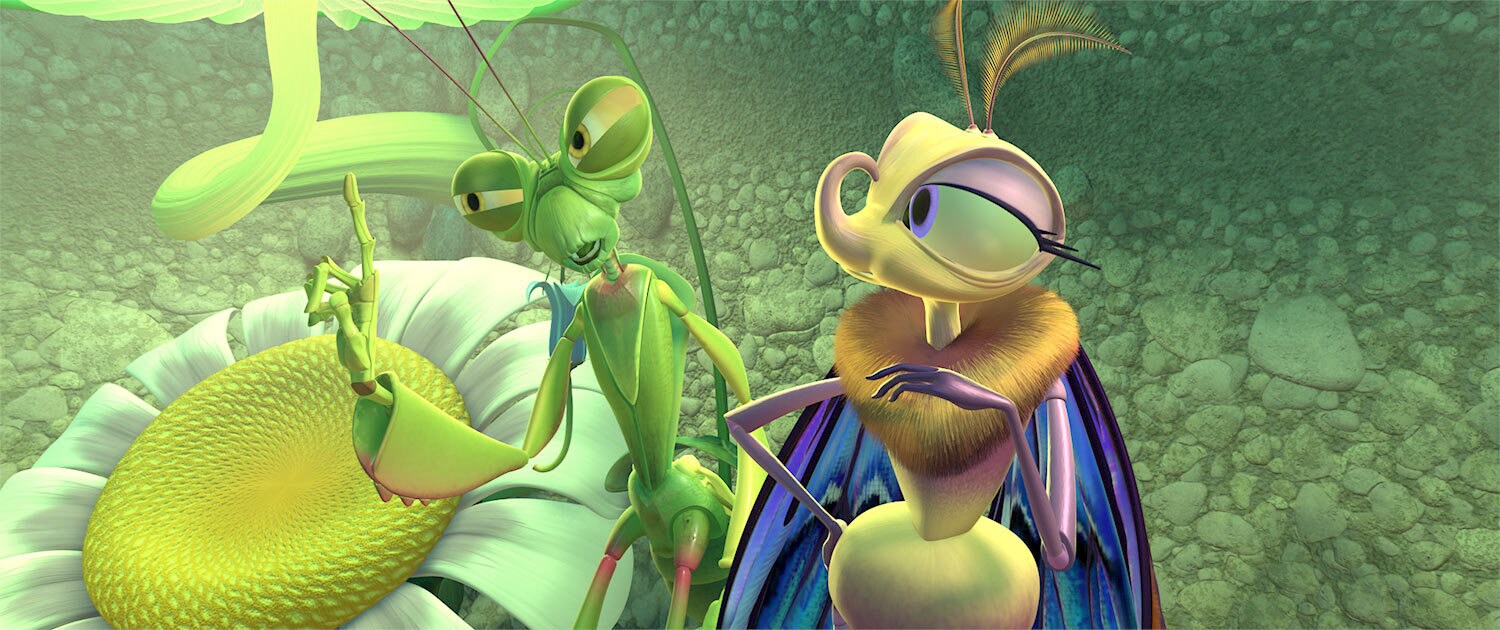 Gypsy's moth ruff includes 15,000 individual hairs.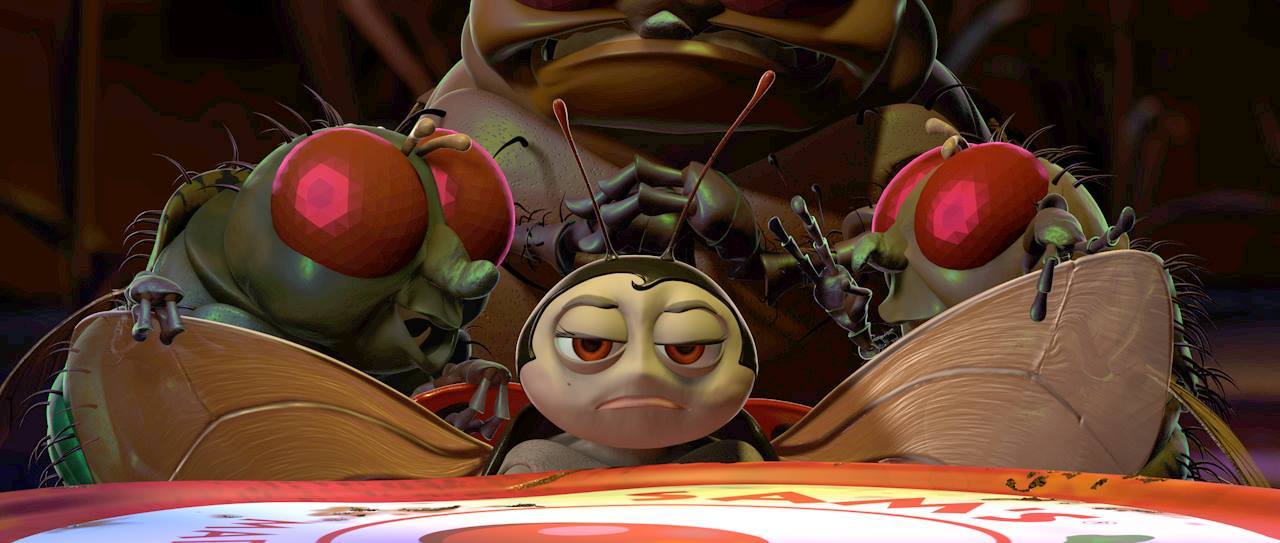 Incredibly, all of the flies wings beat 129.6 times per second.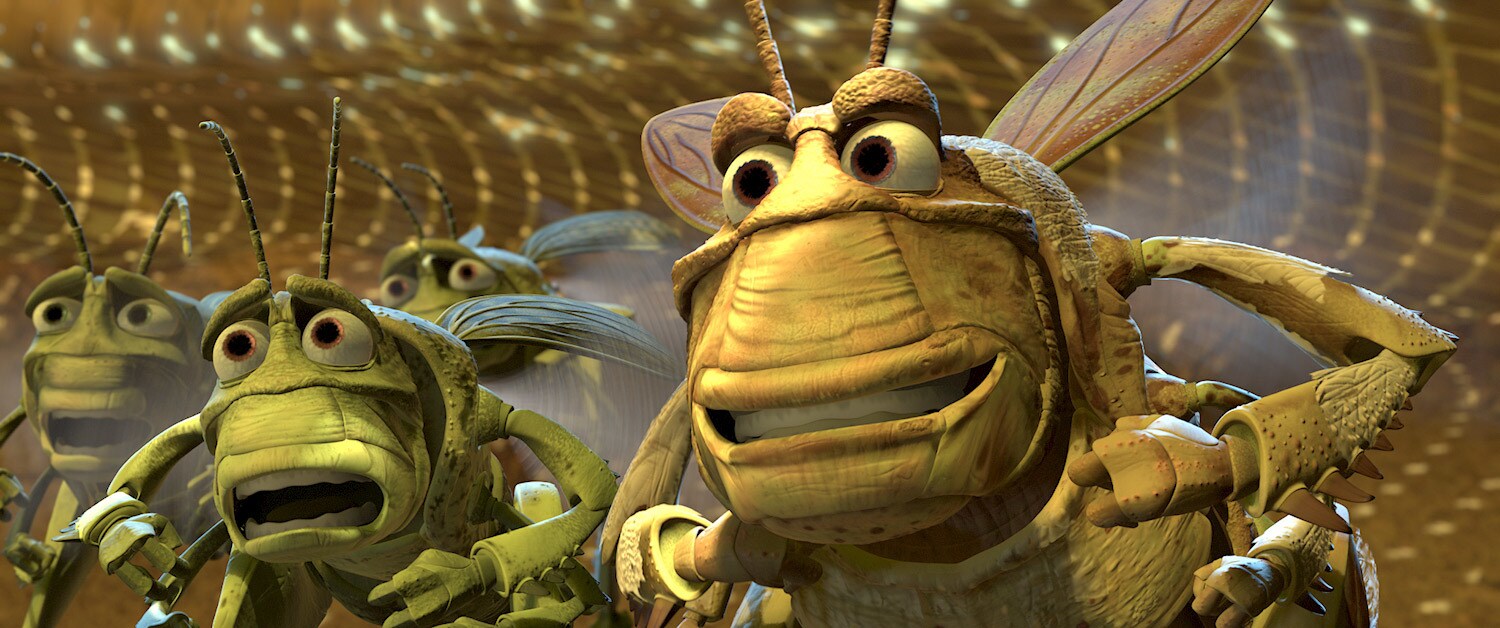 Animators add layers of art over each character to give the effect of texture. The grasshoppers averaged around 100 texture files each. Layers are a concept Molt is very familiar with...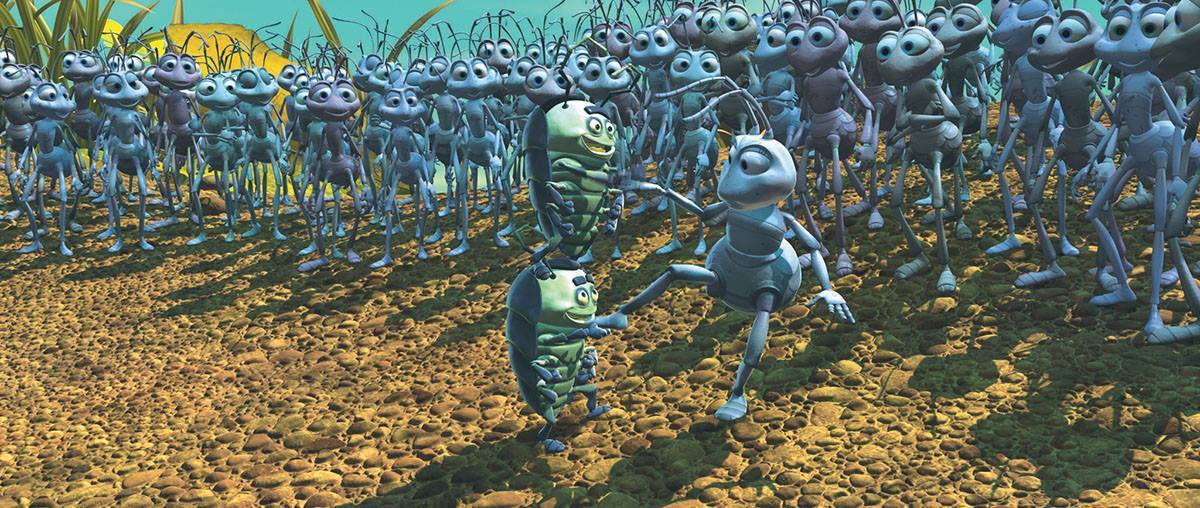 There were a total of 400 crowd scenes in the final film, spanning from 25 to 1,000 ants per shot. And forever going the extra mile, Pixar made sure each ant was an individual by fully animating them.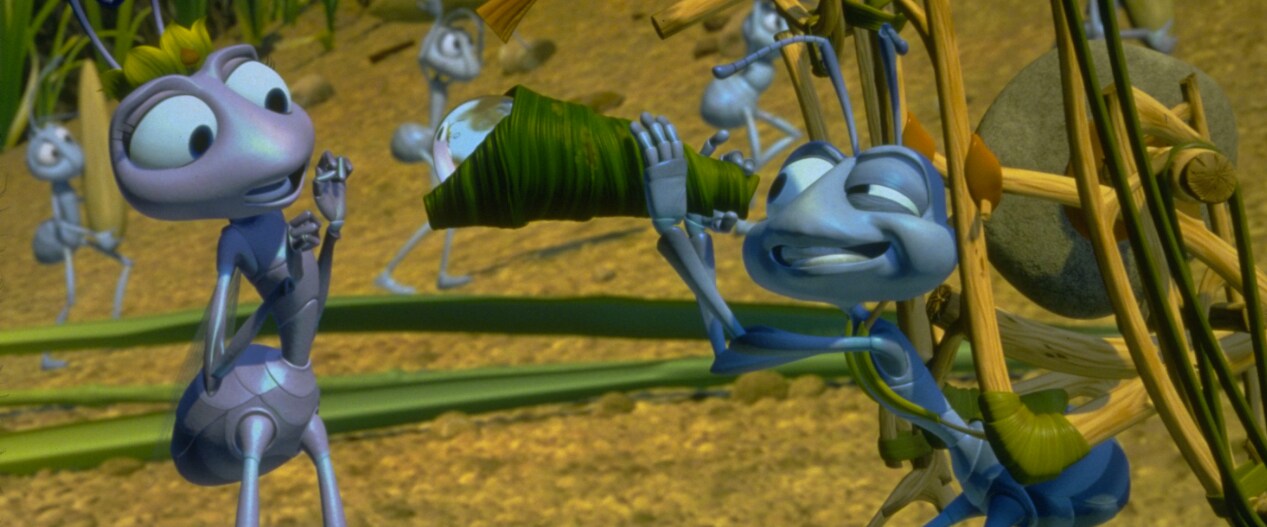 Every member of the team played a significant role in creating the final look and feel of the film. Let's take a closer look into the anthill.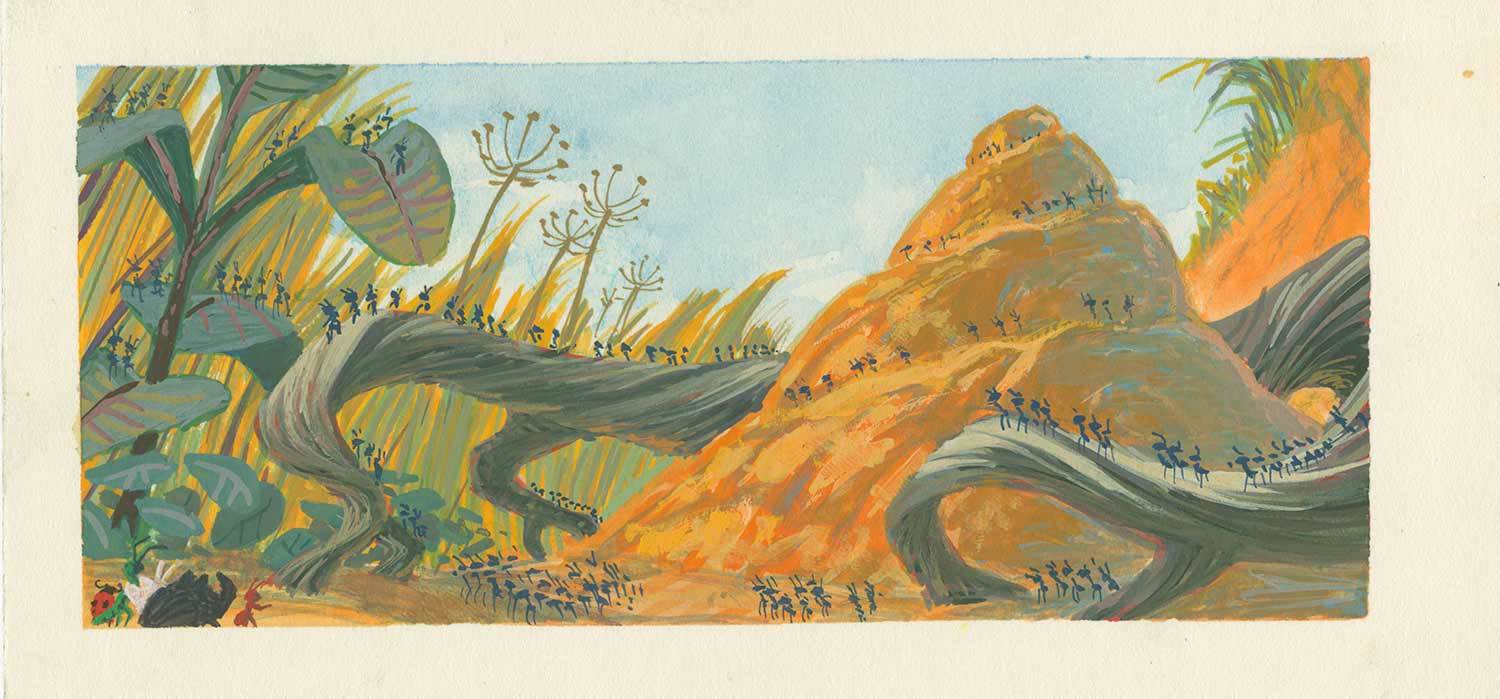 The art team hand-painted over 300 pieces of concept art that led to the beautiful settings of Ant Island, Bug City, and Hopper's Hideout.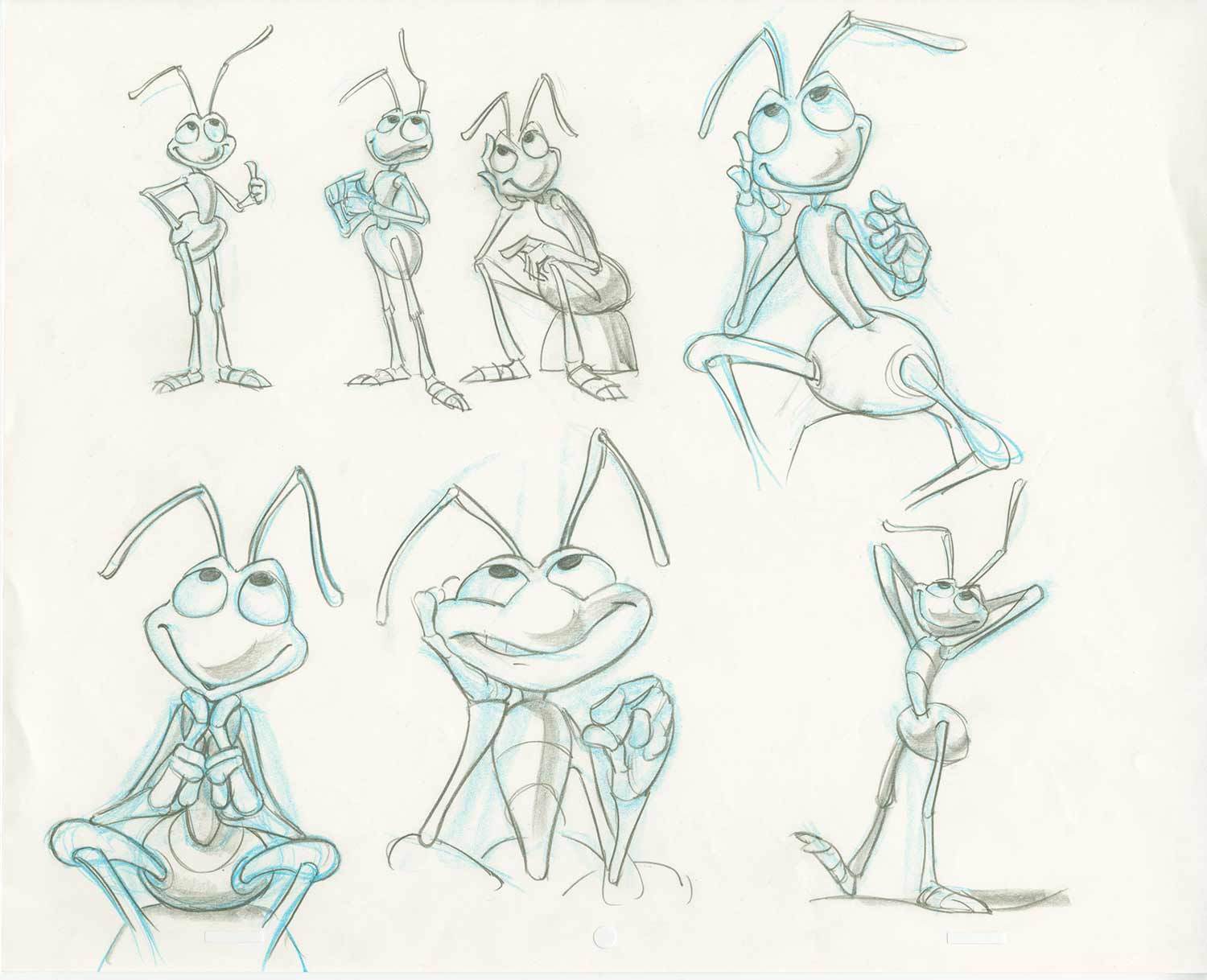 The original concept of A Bug's Life was inspired by Aesop's fable "The Ant and the Grasshopper," and the filmmakers expanded the story with the help of its unique, instantly loveable characters.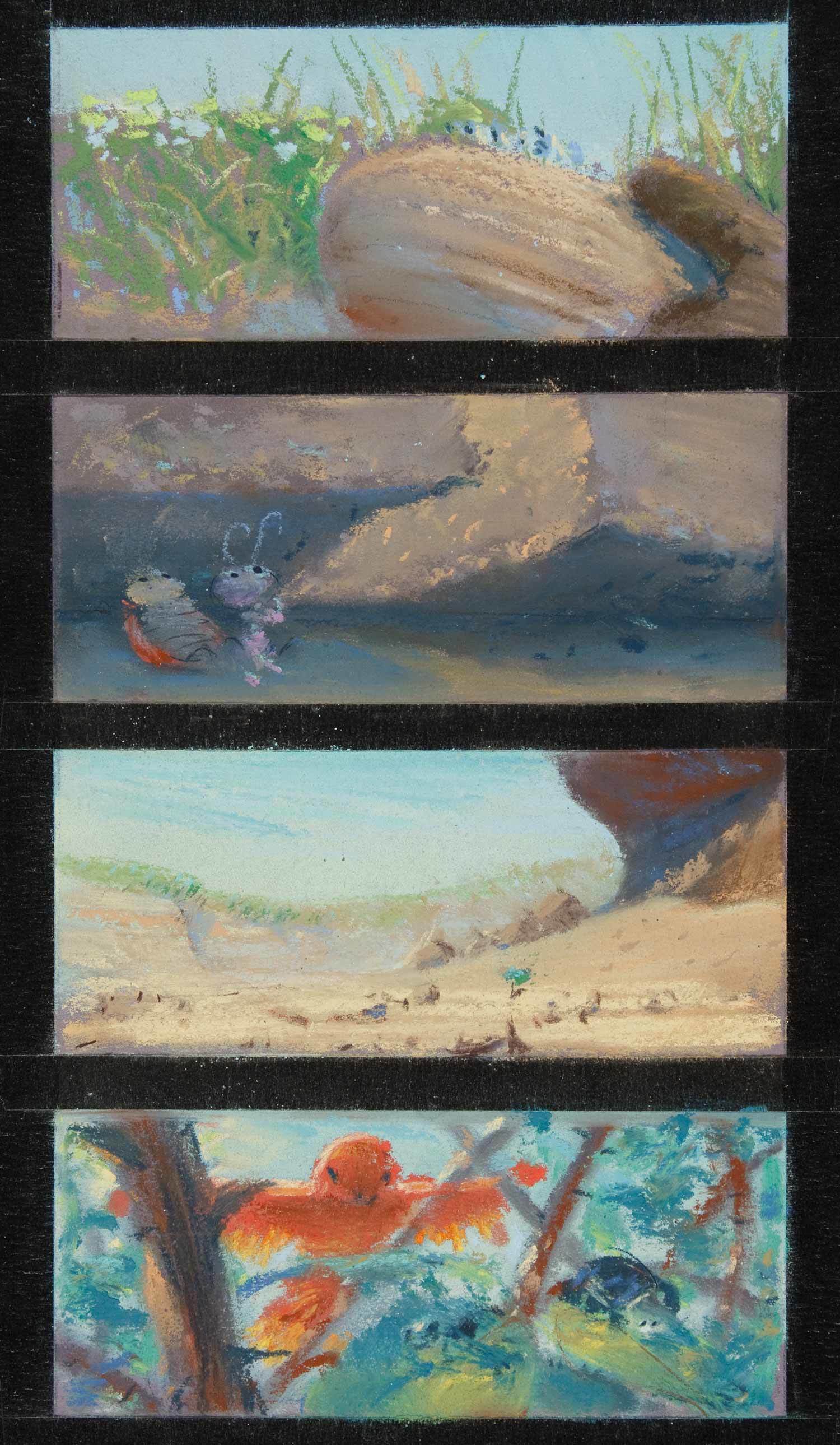 Color scripts, or pastel drawings or paintings, were created for every scene to tell the story's visual language.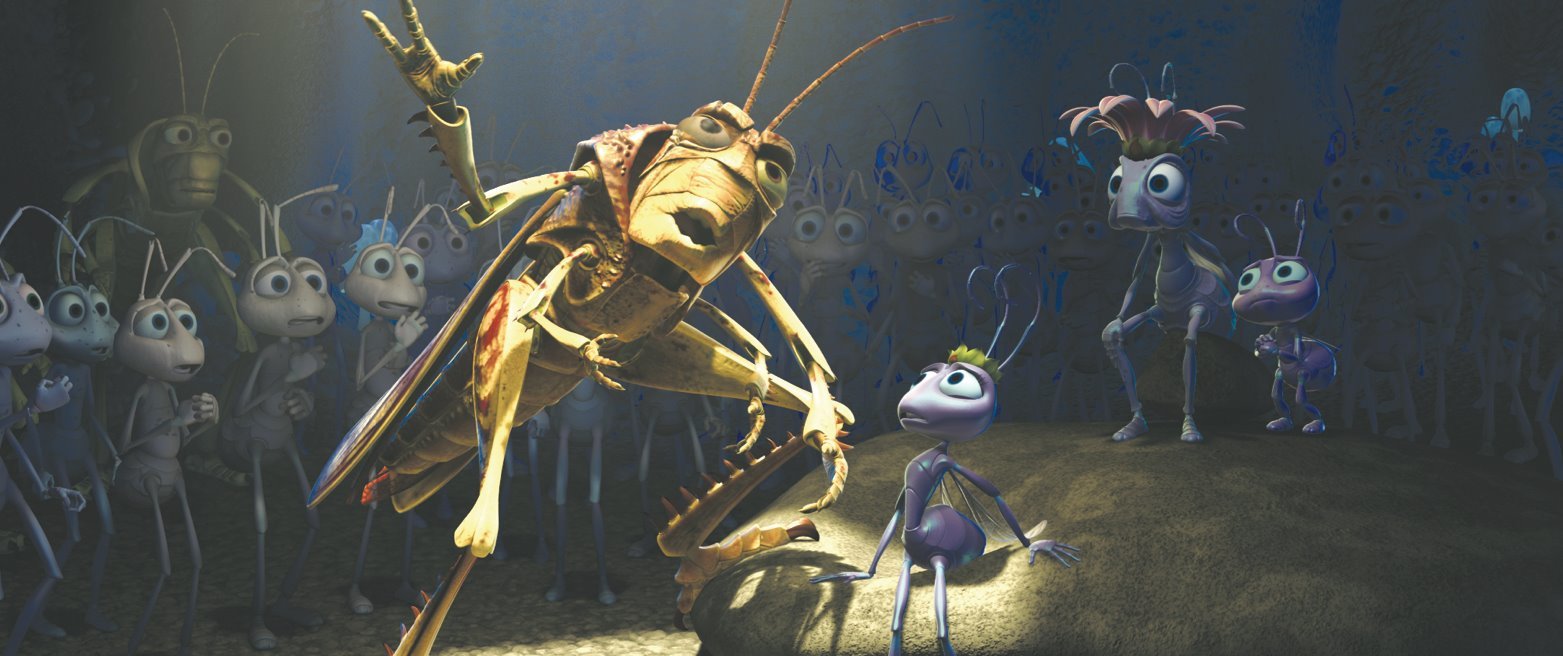 The editorial team is the longest-running department on the movie, working from story development all the way to final delivery. As the hub of the production, they fielded every asset from every department, received over 50,000 deliveries, handed over 40,000 feet of film, and tracked over a million elements in their post production software! In other words, the teams create the assets, editorial compiles the assets, and the film gets made! "It's a bug-eat-bug world out there, princess. One of those circle of life kind of things."