It's finally here! The teaser trailer for Solo: A Star Wars Story was revealed on Good Morning America today and we could not be more excited. Get ready to see Alden Ehrenreich as young Han Solo, Donald Glover as young Lando Calrissian, Emilia Clarke as Qi'ra, and the one and only Chewbacca in action:
Official Teaser - Solo: A Star Wars Story
This quote from Han Solo in the trailer is everything:
I've been running scams on the streets since I was ten. I was kicked out of the Flight Academy for having a mind of my own. I'm gonna be a pilot. The best in the galaxy.
We can already tell by this trailer that the film will be full of action, and laughs. We also learn from the trailer that Woody Harrelson's character is putting together a crew … and that Chewie and Han are totally in for the ride. One of my favorite moments in the trailer is when we see young Lando for the first time. I can't wait to see Donald Glover in the iconic role! I also loved seeing the Millennium Falcon escaping the TIE fighters, including Han and Chewie's expert piloting. And I really can't wait to learn more about Qi'ra, who looks like a total boss.
Solo: A Star Wars Story will take Han Solo, his copilot Chewie, and the notorious gambler Lando Calrissian on a journey that will set the course of these iconic characters. The film also stars Thandie Newton, Phoebe Waller-Bridge, and Paul Bettany.
Check out these new posters of the cast, which we will be hanging on our walls immediately:
HAN SOLO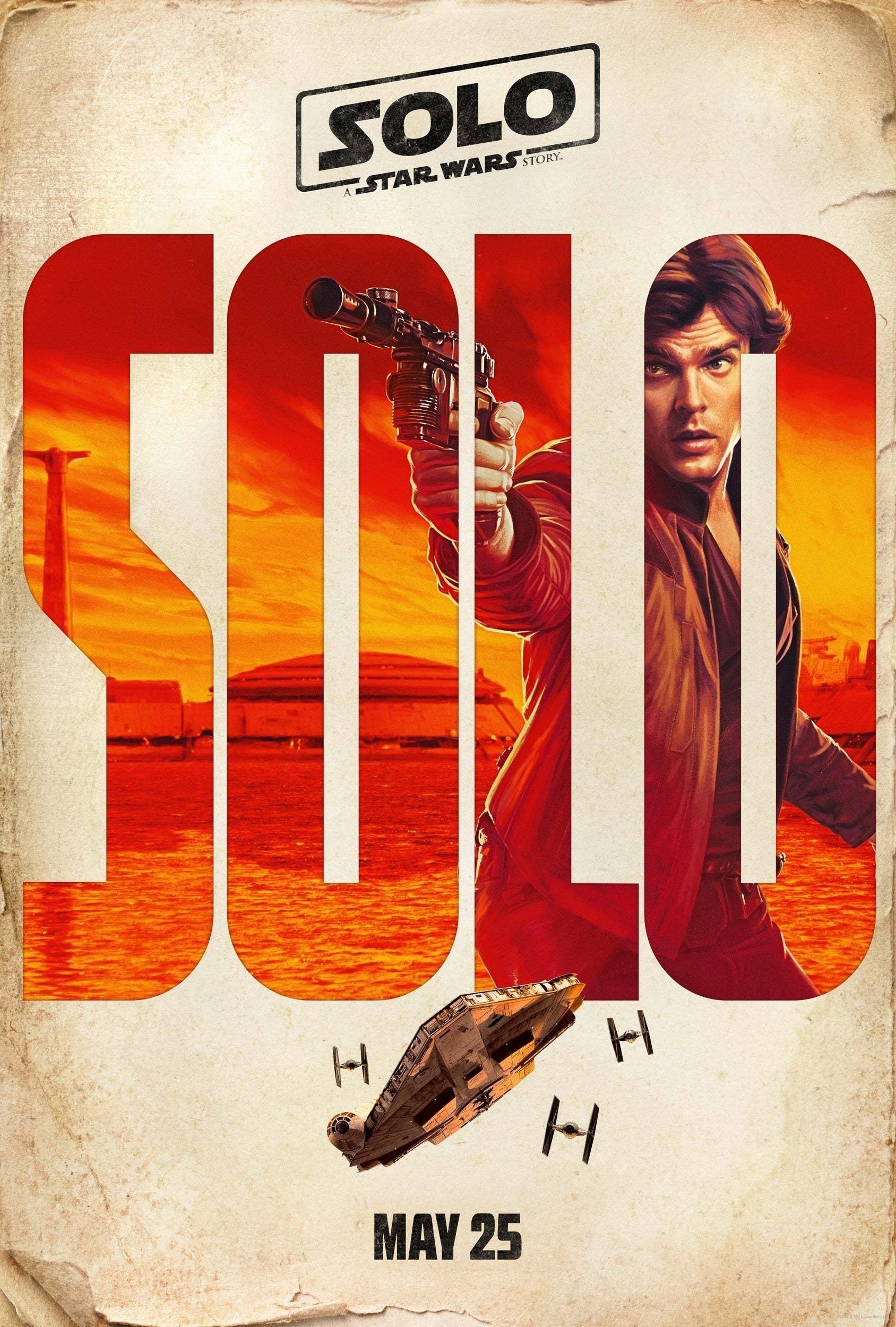 LANDO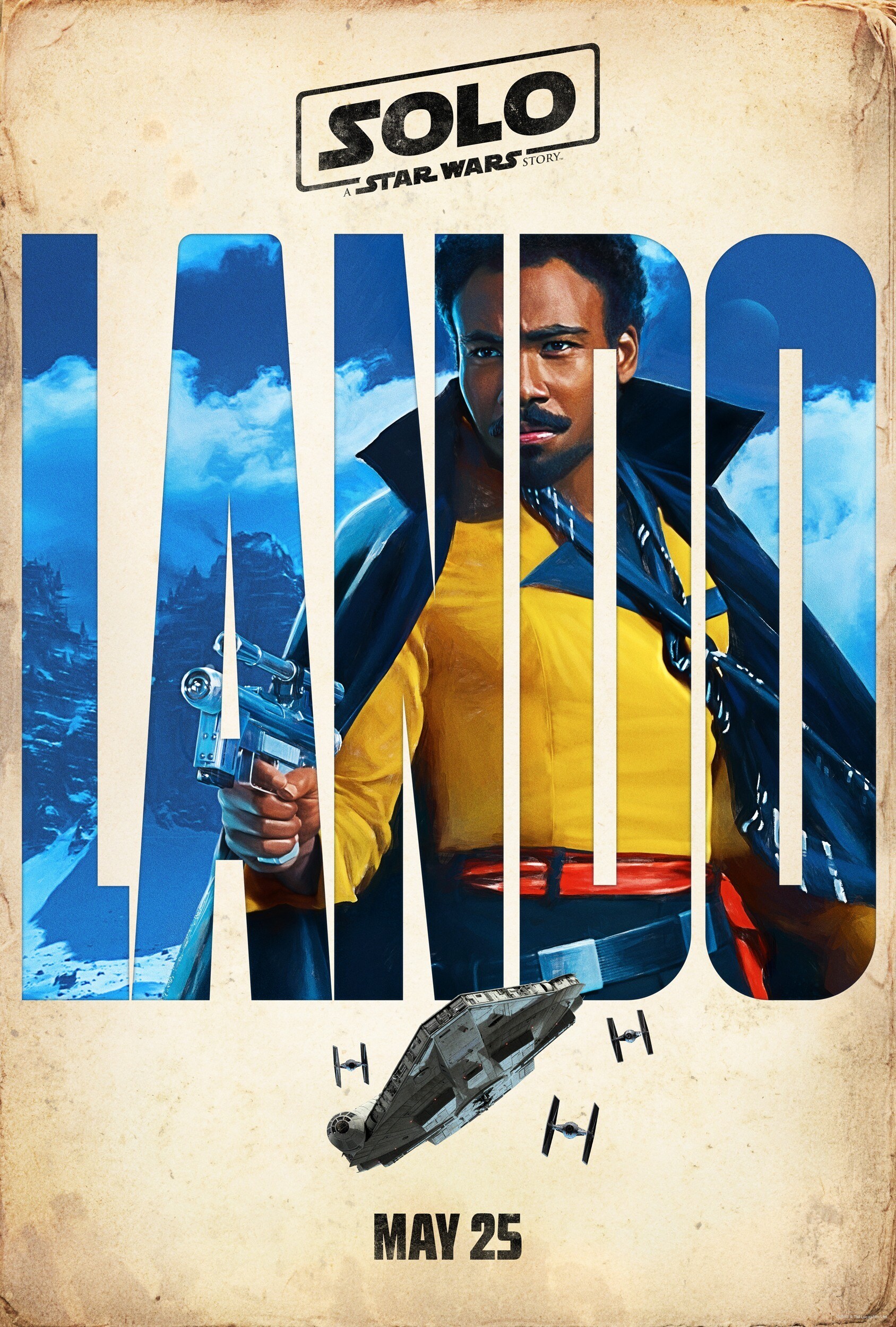 QI'RA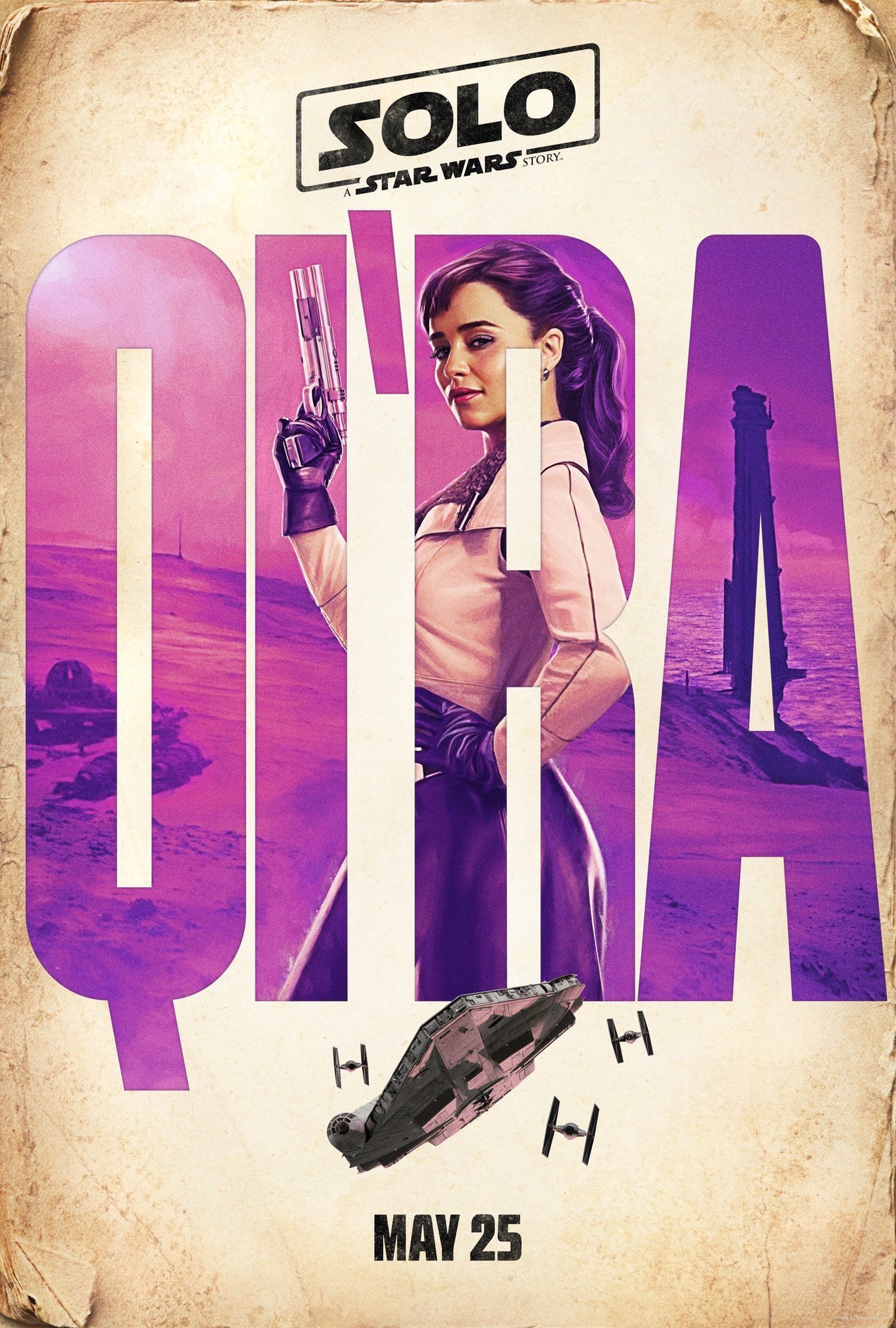 CHEWIE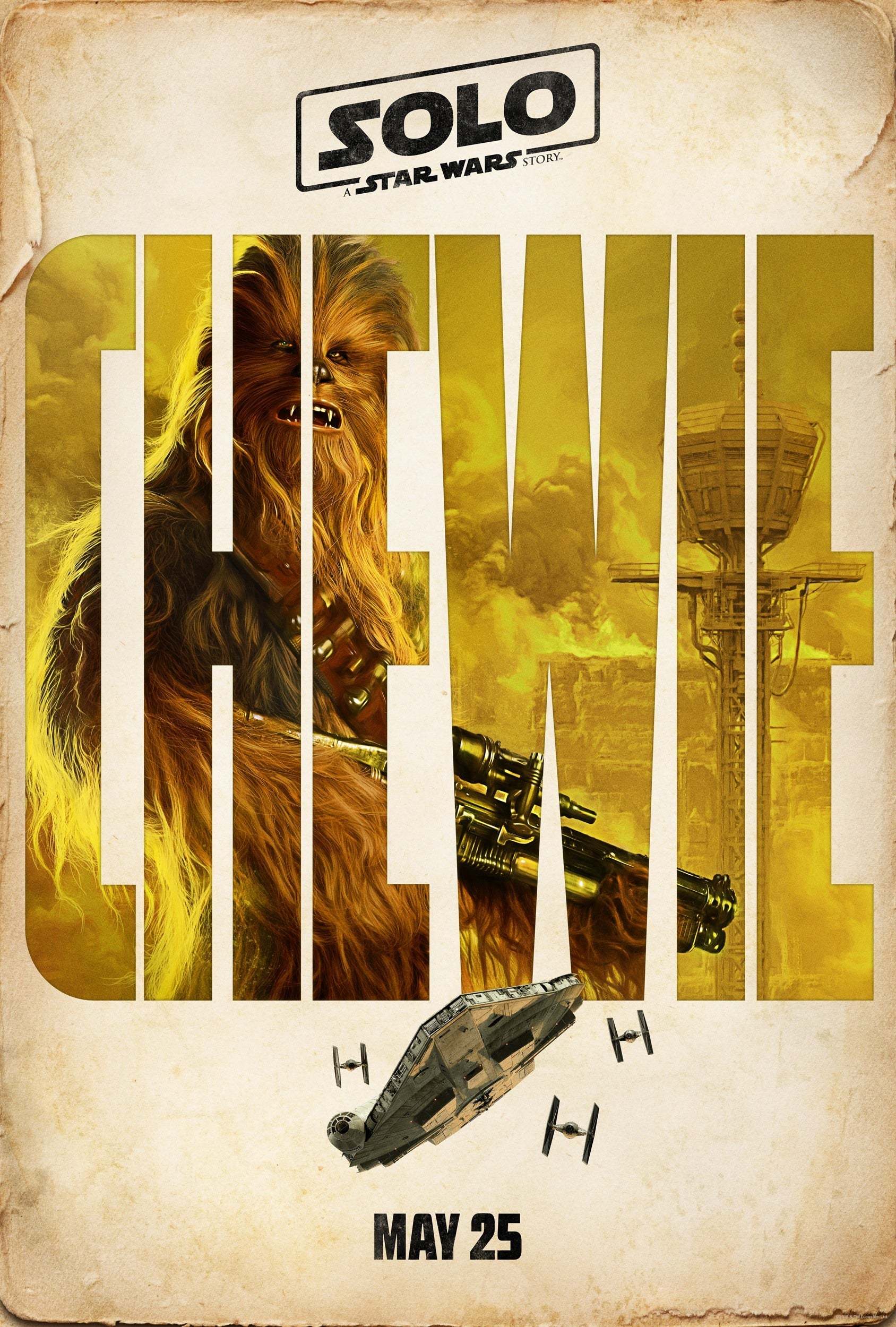 It's safe to say we're counting the days until May 25 when we can see Solo: A Star Wars Story!

Star Wars Speed Round With the Cast of Star Wars: The Last Jedi: Light Side vs. Dark Side | Oh My Disney Show