Here are some amazing things we learned about Incredibles 2!
What's cooler than getting the chance to visit the Pixar Animation Studios campus in Emeryville, California? Getting to visit AND talk to the filmmakers behind Incredibles 2, "Bao," and the new short film "Auntie Edna" which you can see exclusively when you take home Incredibles 2 on Blu-ray and digital.

We got to learn about all of these things (and so much more) when we visited the Pixar Animation Studios campus earlier this month. We ate delicious bao with the filmmakers behind "Bao," talked parenting with the filmmakers behind "Auntie Edna," and got the inside scoop on the release of Incredibles 2 on Blu-ray and digital from the film's director Brad Bird and the voice of Mr. Incredible himself Craig T. Nelson! Here are some amazing things we learned from our incredible trip:
1. A Real-Life Married Couple Animated One of the Film's Best Scenes Together
Animators Jessica Torres and Dave Torres worked together on the scene where Bob and Helen are talking in the hotel. They requested to work on the scene together and it was the first time they've worked together as a married couple. "It was different for us, it was new for us. We weren't sure how it was going to go," Jessica Torres said. "It ended up being a really good experience." Dave Torres added, "On the screen you're watching just seconds, but we spent eight weeks together working on this moment."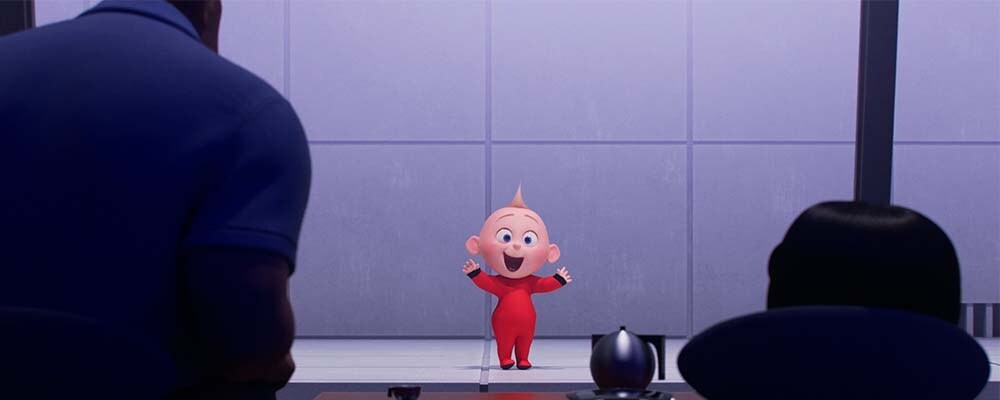 2. The Cookies in the New Short "Auntie Edna" Have a Surprising Backstory
When it came time to make the new short "Auntie Edna," the filmmakers knew they needed to show some kind of sweet treat for Edna to tame Jack-Jack. "We knew we needed to have cookies, but what kind of cookies would Edna have? She's not going to have chocolate chip," said writer and director of the short, Ted Mathos. A hilarious ad-lib from Brad Bird (writer and director of Incredibles 2 and voice of Edna Mode) gave them the answer: Hobnobs. "We had to research, and Hobnobs are an English brand… We found a store here that sells them, we bought a bunch of them, and we've had them in every meeting since!"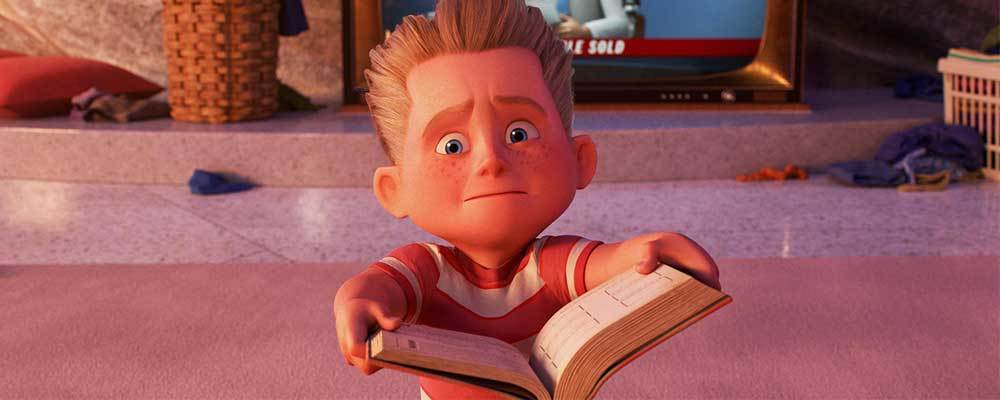 3. Mr. Incredible Himself Helped Us Understand Why They Would Change Math
We had the opportunity to talk to Craig T. Nelson, the voice behind Bob Parr (aka Mr. Incredible), and ask him one of the most burning questions of our time: "Why would they change math?" His answer truly made our day: "You know, I have no idea. Why did they change history? ... And English! I've gone through three or four different generations of that as a father and grandfather. I honestly don't understand it now anymore than I did then!"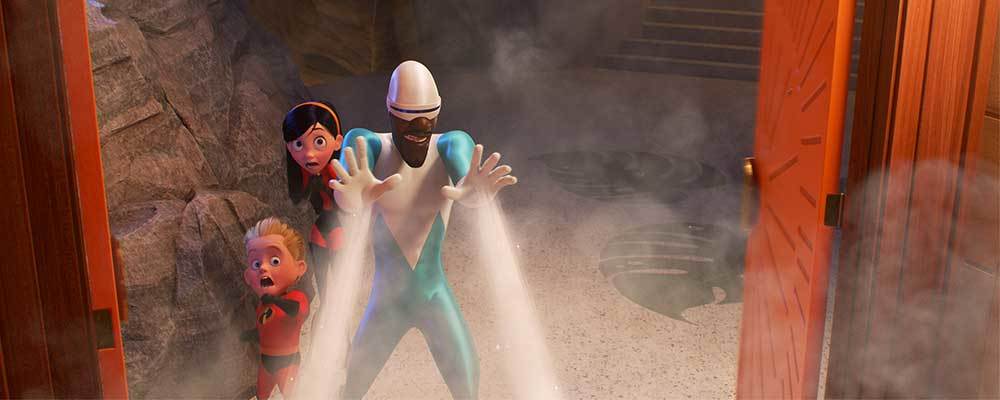 4. One of the Film's Cast Members Was Dead-Set on a Sequel
While talking to Brad Bird, he revealed that Samuel L. Jackson, the voice of Lucius Best aka Frozone, was extremely excited about a sequel to The Incredibles… even before Incredibles 2 had been announced! "I ran into Sam at an event, and he was basically like, 'I'm telling people we're making the movie, you got an idea?' And I'm like, 'Whaaaaat?'" Pretty wonderful to know that Samuel L. Jackson is as big of an Incredibles fan as we are!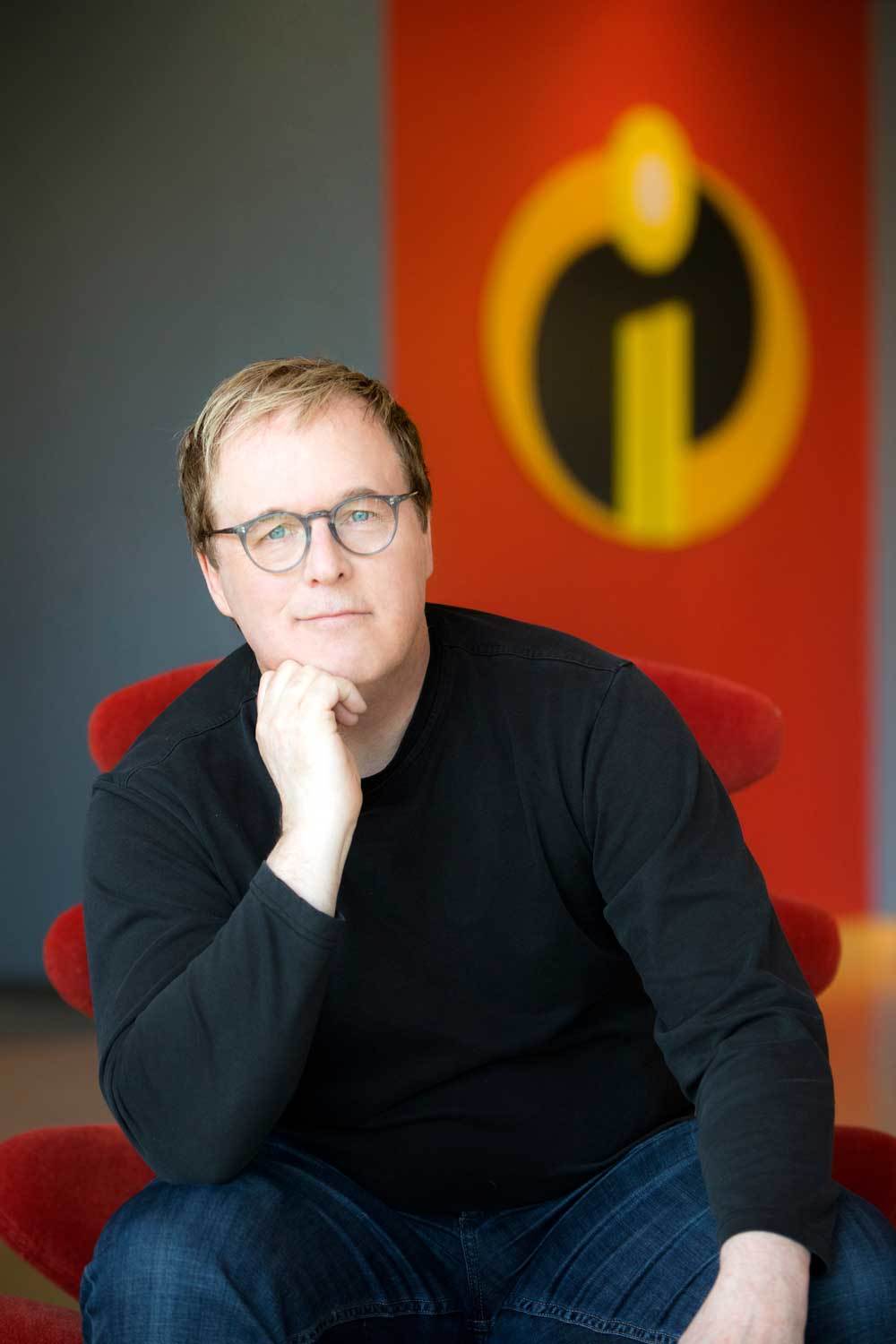 5. The Film's Ending Was a Challenge to Figure Out
Both Brad Bird and producer John Walker spoke about how challenging it was to craft the perfect ending for Incredibles 2. "We fought literally for months trying to figure out the end of the film. It just didn't work," Walker said. "You just kind of have to believe that it's going to work," Bird added. "People here say ,'Trust the process,' and you want to, and I know that's the correct saying, but every single time you have this [thought] of like, 'This is not right yet.' But there's the clock, and it's ticking." Of course, they did eventually come to find that perfect ending, something Brad Bird attributes to the great teamwork that comes with filmmaking: "If you have good people around you, and you remain open, and you don't panic, it'll come." Inspiring!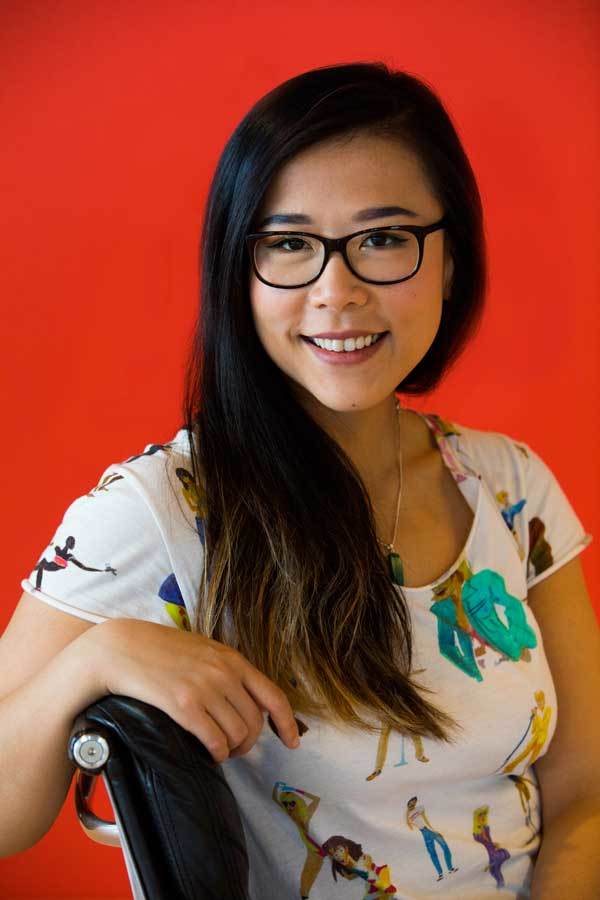 6. We Learned the Secret to Making Great Bao
We also got to talk to Domee Shih, the director of the short film "Bao." Shih shared her mom's secret to making perfect bao—which inspired the short itself! "Don't use a food processor," Domee said. "That's what my mom says. She says the meat filling tastes better if you're chopping it by hand. I asked her why she doesn't use a food processor, but she said the knife and the labor makes the food taste better." Producer of "Bao" Becky Neiman-Cobb added, "We hope that after [fans watch the short] that they call their moms." Domee chimed in to say, "When they get hungry, they should call their moms and invite them out to lunch."
We had the absolute best time visiting Pixar Studios and getting the chance to talk to the amazingly talented people behind Incredibles 2, "Auntie Edna," and "Bao." For even more insider fun from the making of these films, make sure to pick up your copy of Incredibles 2!