Among the things we are most excited about for Pixar Pier at Disney California Adventure is the food, and it turns out our wait is partially over, because as of today one of those delectable food establishments is now open!
That's right: Adorable Snowman Frosted Treats (named after Monsters, Inc.'s least abominable monster), is now open at Disney California Adventure! Here are some of the tasty frozen treats you'll be able to get there:
Chocolate, Vanilla, or Non-dairy Lemon Soft Serve
We have a feeling these are going to taste especially delicious on summer days. These soft serve flavors can be served in a cup or a cone, depending on what you feel like.
Pixar Pier Parfait
This parfait will layer non-dairy lemon soft serve and blue raspberry frozen beverage to create a delicious, colorful and Instagram-ready treat. But wait! There's more …
It's Snow Capped Lemon Soft Serve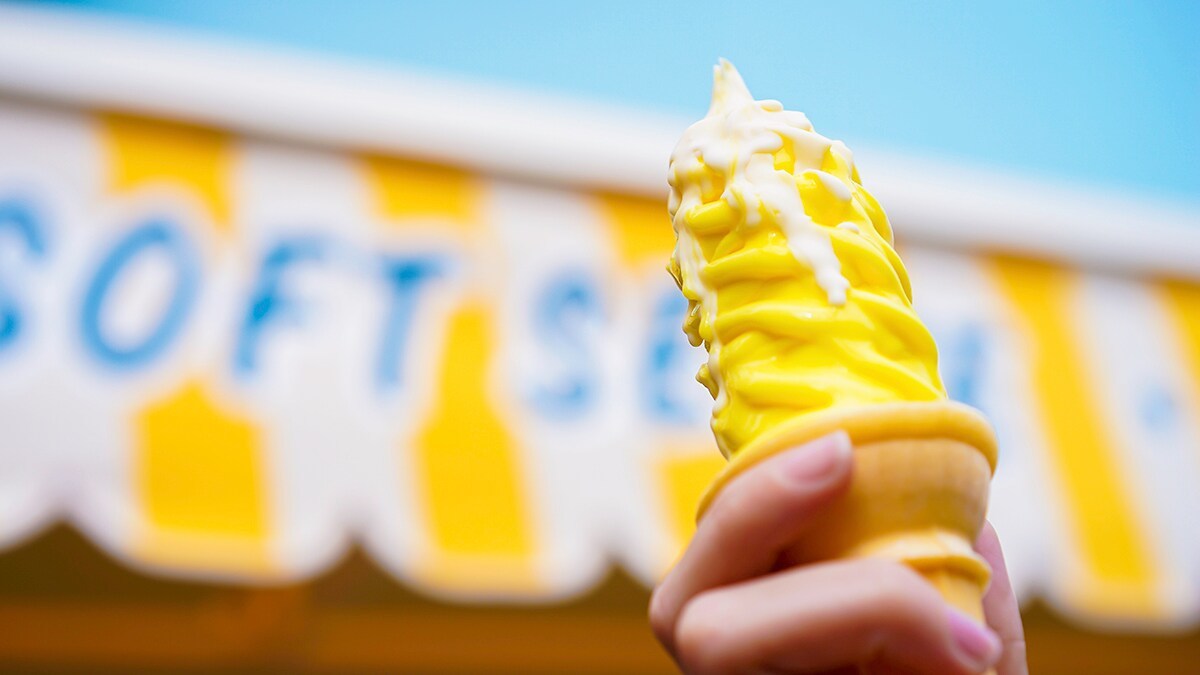 What you see above is a non-dairy lemon soft serve topped with a white chocolate "snow-cap," and we can't wait to try it!

Fountain Soda and Soft Serve Floats
Perfect for when you want a frozen treat on your way to the next attraction.
Pixar Pier officially opens at Disney California Adventure at Disneyland Resort this June, but you can bet we are already on our way to get ourselves some sweet goodies from Adorable Snowman Frosted Treats!