We're feeling all the best emotions right now because word is that next year, an Inside Out-inspired ride is coming to Pixar Pier in Disney California Adventure!
As if we didn't already have enough reasons to visit Pixar Pier, the Inside Out Emotional Whirlwind is making its grand debut in 2019! The attraction will be located within the Inside Out Headquarters on the western end of the pier. Take a look at this captivating concept art: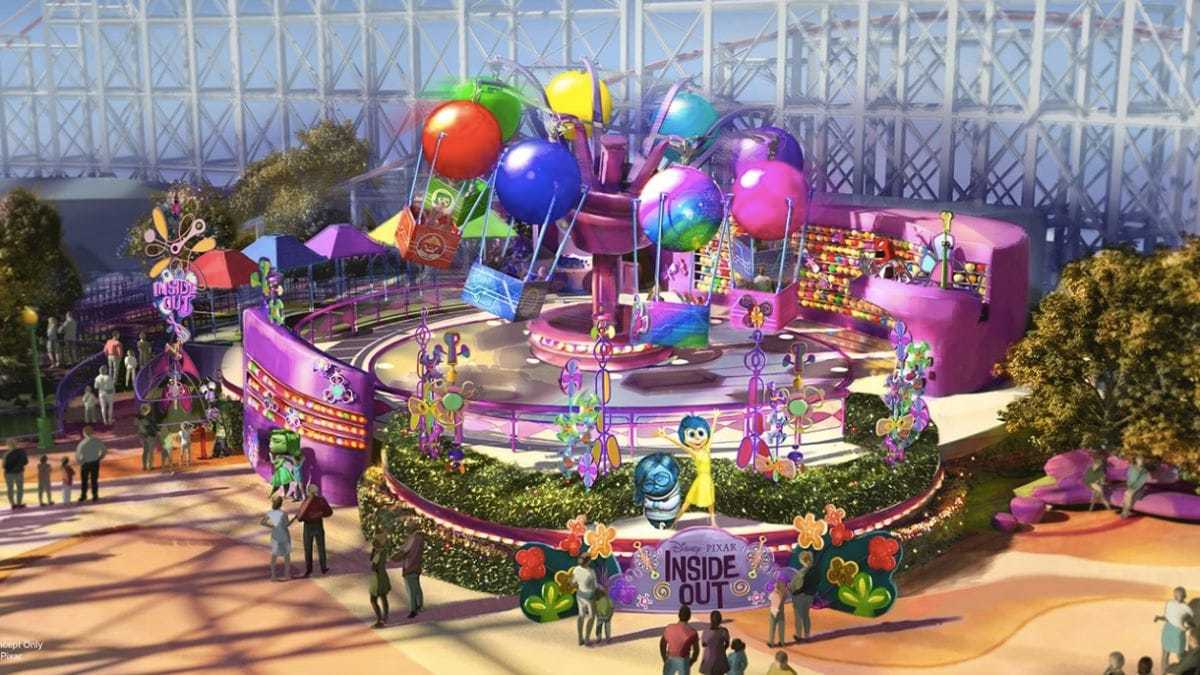 Currently crying tears of joy. 2019 is going to be a wild, emotional ride at Disney California Adventure. But Pixar Pier opens tomorrow so in the meantime, we'll be having a blast experiencing the Incredicoaster, trying the adorable Pixar-themed Disney Parks treats and delicious food at Lamplight Lounge, and so much more!