Avengers fans, assemble! Where exactly, you may be wondering? Avengers Campus, of course — the immersive Super Hero-themed land coming to Disney California Adventure Park in 2020 (and later at Disneyland Paris!). Suit up, because the Avengers will be recruiting the next generation of Super Heroes and are looking for extraordinary people like you. Based on what we discovered during the Disney Parks panel at D23 Expo, here's what you can expect in your upcoming mission at the Park: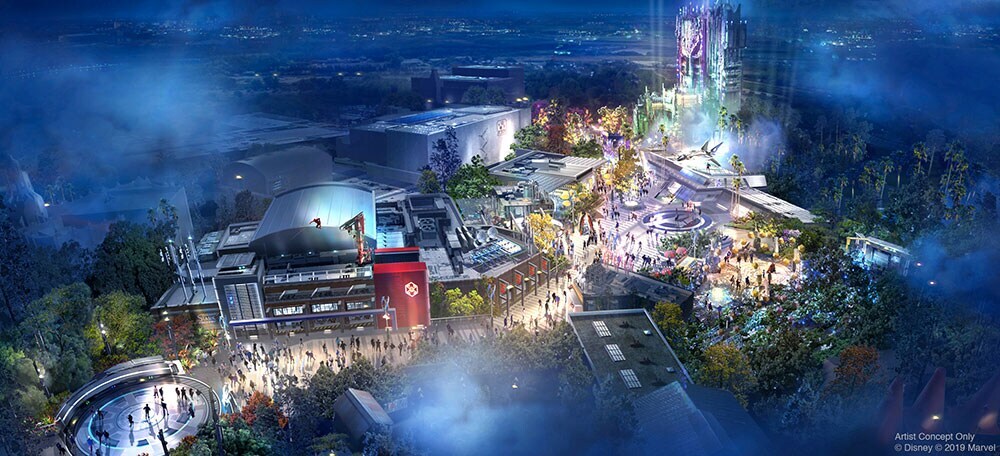 Worldwide Engineering Brigade (WEB)
Worldwide Engineering Brigade, also known as "WEB," will house the first Disney ride-through attraction to feature your friendly neighborhood Spider-Man.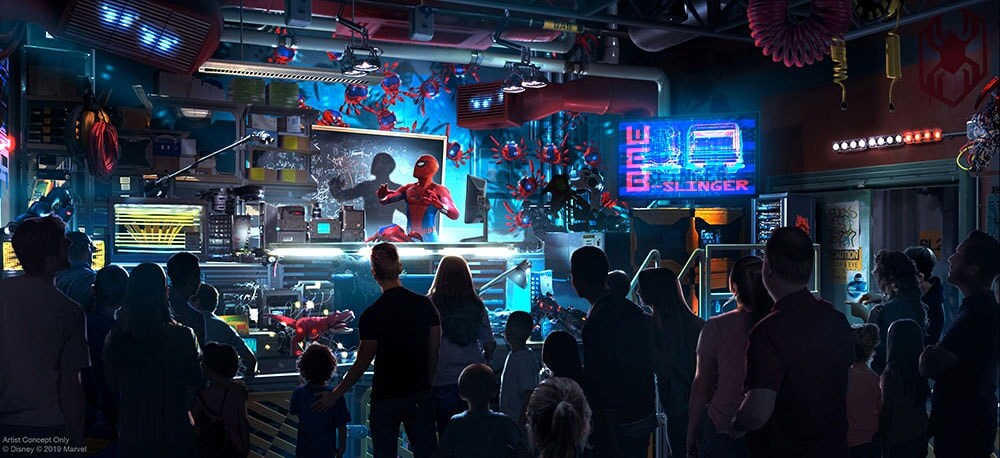 During an open house at WEB, the aspiring inventors will invite you to test-drive their latest invention: the "Web Slinger" vehicle, which lets you sling webs just like Spidey! With great power comes great responsibility, as you'll have to help Spider-Man collect Spider-Bots running amok in this attraction. This could be you: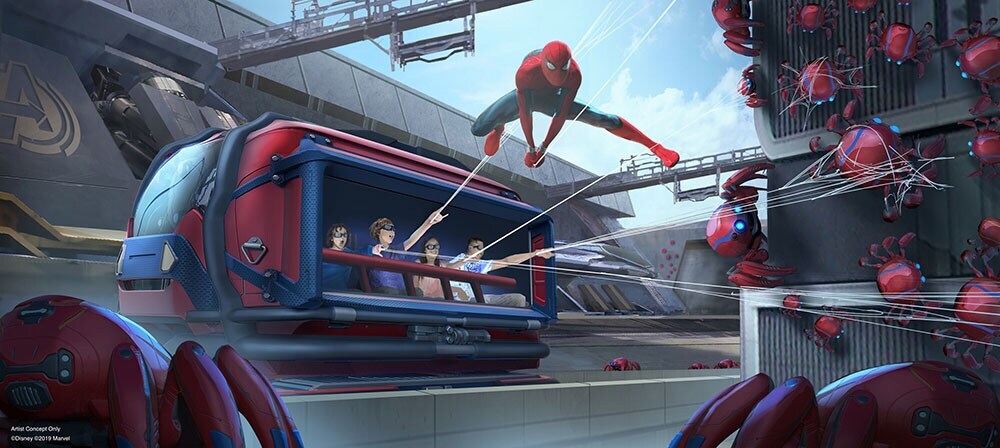 Pym Test Kitchen
Hungry? Whether you're craving a big or small meal, Pym Test Kitchen has you covered. Ant-Man and The Wasp use "Pym Particles" to grow and shrink pretty much anything, and Pym Technologies is using the latest innovations to grow and shrink food at this eatery! Check out the concept art: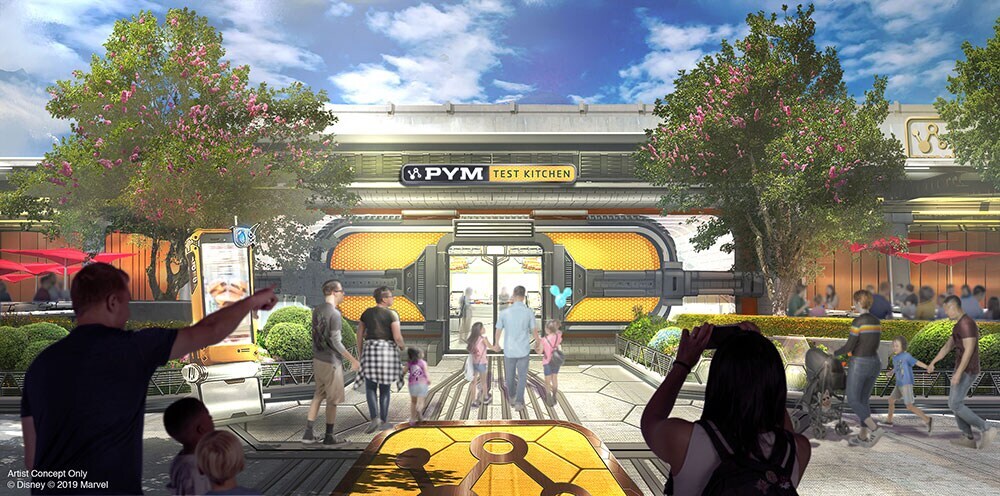 Heroic Encounters
You might even run into Ant-Man himself, along with The Wasp, Black Widow, Doctor Strange, the Guardians of the Galaxy, characters from Wakanda and Asgard, and Iron Man! Here's concept art of Doctor Strange being his usual magical self: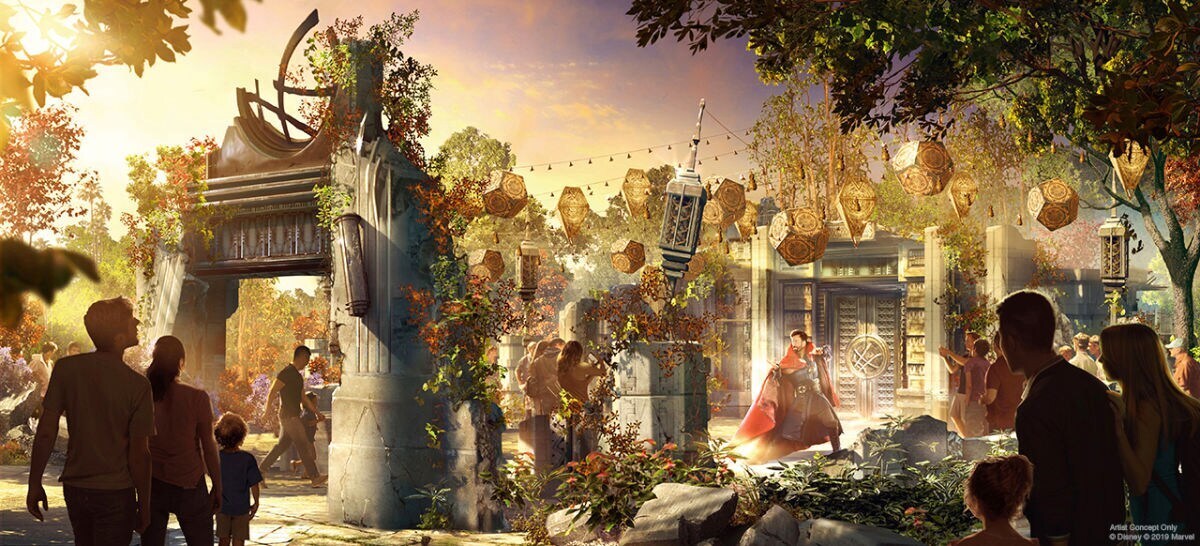 Avengers Headquarters
The Avengers can be tough to track down. But you're likely to catch a glimpse of them along the rooftops of the Avengers Headquarters, one of the campus' iconic buildings! It looks quite impressive in this concept art: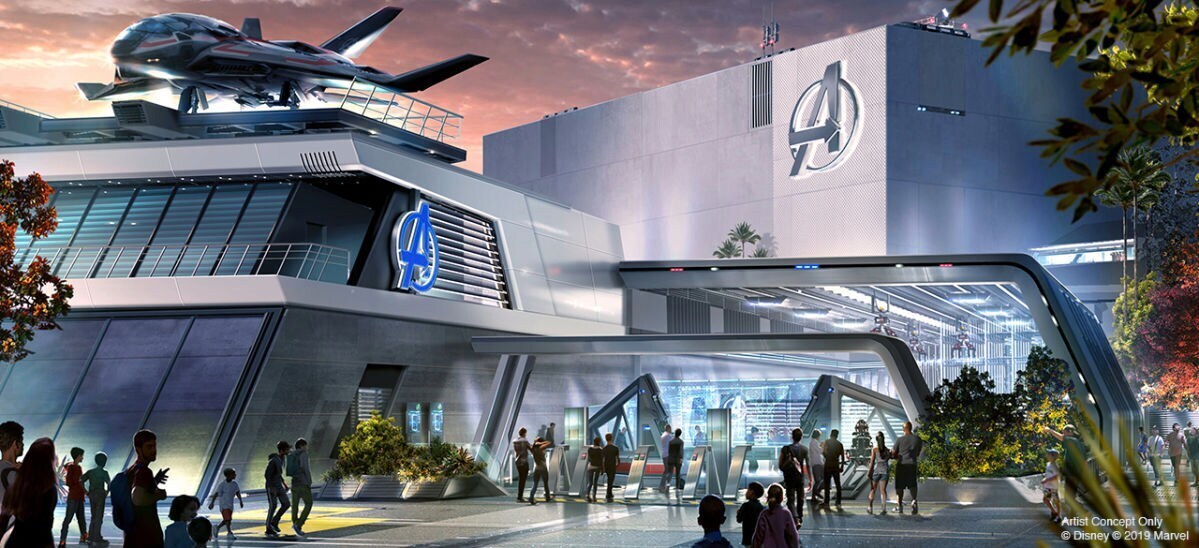 Set to open in phase two, this building will become the future entrance of a brand-new E-Ticket attraction, where you'll step onboard a Quinjet and fly alongside the Avengers in an epic adventure to Wakanda!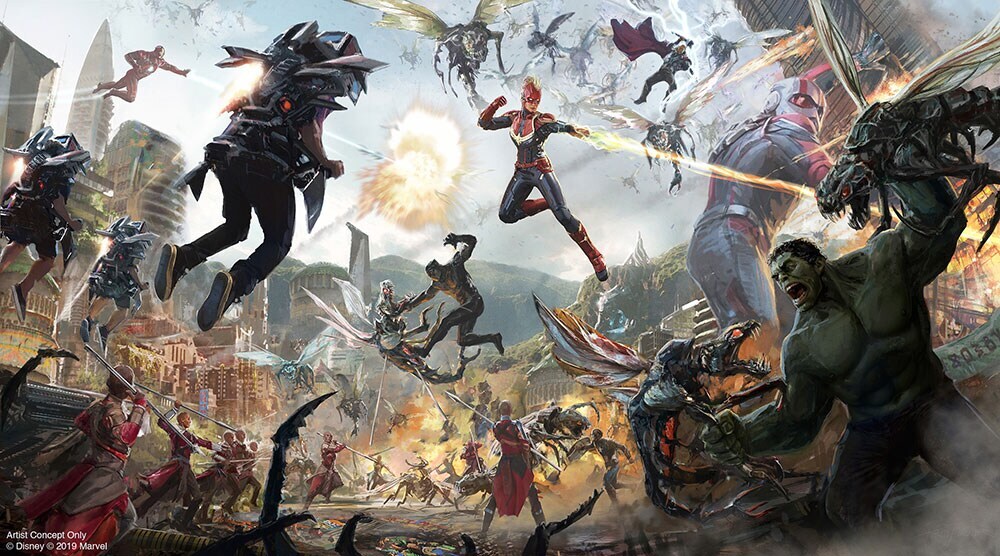 As you can see in the concept art above, you'll be right in the middle of all the action, teaming up with the Avengers to save the world against a powerful villain.
Disney's Hotel New York — The Art of Marvel at Disneyland Paris
Starting next summer at Disneyland Paris, you'll be able to visit "Disney's Hotel New York — The Art of Marvel" to view over 300 stunning pieces celebrating 80 years of Marvel art and artists. Rooms will include one-of-a-kind themed suites featuring some of your fave Super Heroes like Spider-Man, with the chance to even meet them! Check out the concept art: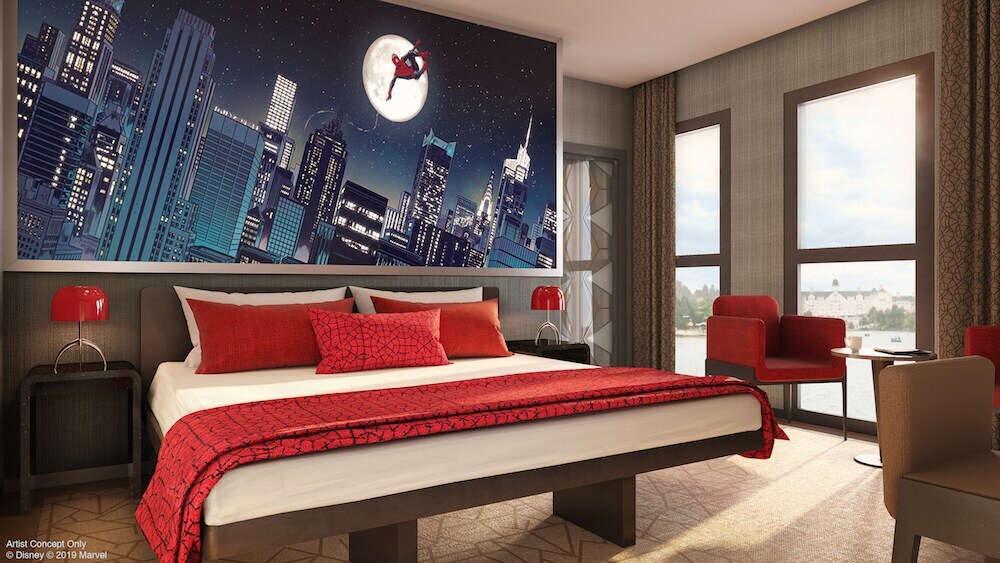 Prepare to become an honorary Avenger when Avengers Campus comes to Disney California Adventure Park at the Disneyland Resort in 2020!