We have been waiting to hear more about Marvel Studios' Captain Marvel, and today is the day. A few of our burning questions were answered in the very first trailer! Take a look:
Captain Marvel is going to be incredible, we can already tell! We are so excited to learn more about Carol Danvers' past, present, and future—and to see more of Samuel L. Jackson as Nick Fury. As you can probably guess, the film is set in the '90s, which is a never-before-seen period in the Marvel Cinematic Universe timeline. Brie Larson plays Carol Danvers, one of the universe's most powerful heroes who finds herself in the middle of a galactic war between two alien races that reach Earth. Take a closer look at our new hero in this poster: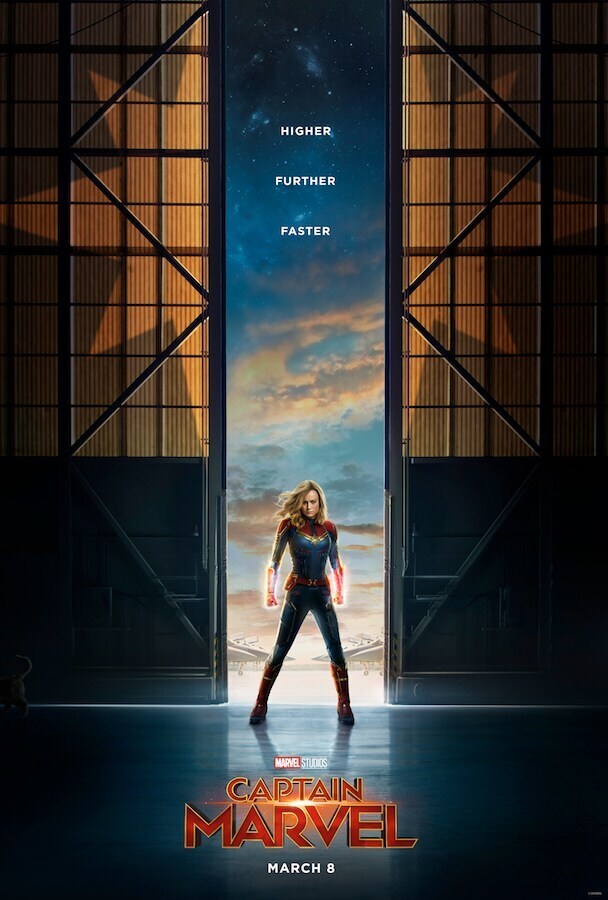 Larson and Jackson star alongside Ben Mendelsohn, Djimon Hounsou, Lee Pace, Lashana Lynch, Gemma Chan, Rune Temte, Algenis Perez Soto, Mckenna Grace, Annette Bening, Clark Gregg, and Jude Law. What a cast! The team at the helm includes producer Kevin Feige and directors Anna Boden and Ryan Fleck. We can never get enough of the Marvel Cinematic Universe, and we're eager to see what Captain Marvel will bring when it hits theaters March 8!