Marvel Studios' Captain Marvel is going to be an epic journey in so many ways, and little by little we're learning more about some of those ways, thanks to our interviews with Brie Larson and the cast of the movie. We recently had the opportunity to sit down with Anna Boden and Ryan Fleck (the film's writing and directing duo extraordinaire), as well as executive producer Jonathan Schwartz to talk about the movie and sing Larson's praises.
"Brie is the most powerful woman in the universe," said Fleck. "Her commitment, her dedication: she's just so fierce. Everything she does is a hundred percent, and it's like every day we're super inspired and in awe by her."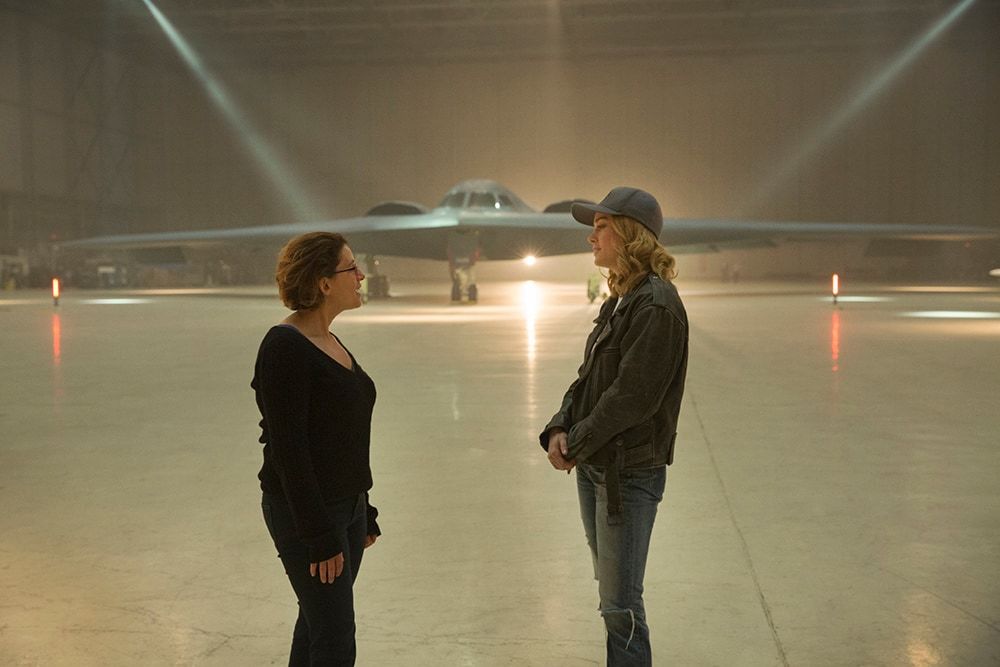 Marvel Studios' CAPTAIN MARVEL
L to R: Director Anna Boden and Brie Larson (Captain Marvel) on set.
Photo: Chuck Zlotnick
©Marvel Studios 2019
Schwartz is no less effusive when talking about Larson:
"[Brie's] an amazing person, and she's the hardest working actor I think I've ever met … She's really thrown herself into the role and embraced it in a way that I could never have imagined in my wildest hopes. Not just in terms of her performance and the way she's really sunk her teeth into what we love about Carol Danvers from the comic books, but also the way she's dug into the physical side of the performance."
Larson worked with the movie's stunt team daily in her quest to perform as many of her characters' stunts as possible, and we have no doubt that her hard work will pay off tremendously in the final product.
"We think … that that's going to translate on-screen to a hero who really feels like Brie and who really brings that performance in every aspect of what you see out of that character," Schwartz said.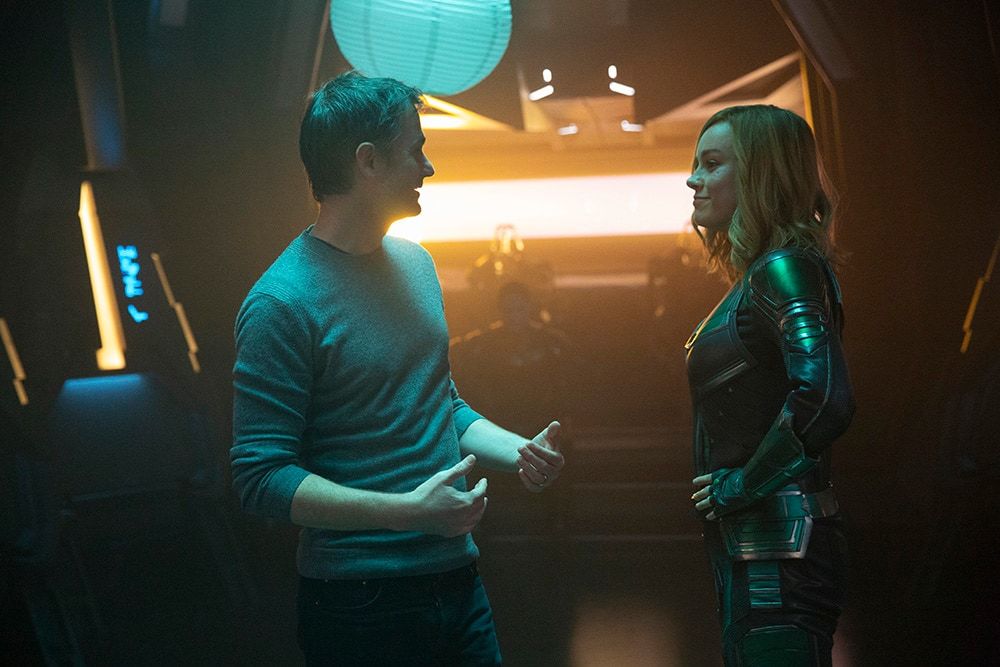 Marvel Studios' CAPTAIN MARVEL
L to R: Director Ryan Fleck and Brie Larson (Captain Marvel) on set.
Photo: Chuck Zlotnick
©Marvel Studios 2019
The beginning of Captain Marvel finds Larson's titular character in a unique position when compared to other Marvel Cinematic Universe origin stories: when the movie begins, she is already Captain Marvel. What she will be exploring and discovering is her past, which she does not recall at the start of the film.
"At the beginning of the movie, we find Brie Larson … fighting on behalf of the Kree on the Kree side of the Kree—Skrull war. She doesn't have any memory of her life as a human," Schwartz told us. "The movie is sort of about her ending up, over the course of this adventure, back on earth, and realizing that she has these human origins that are tied to much bigger aspects of that war. So, in many ways, it's a classic Marvel origin story, but told in reverse structurally."
We love that spin on things!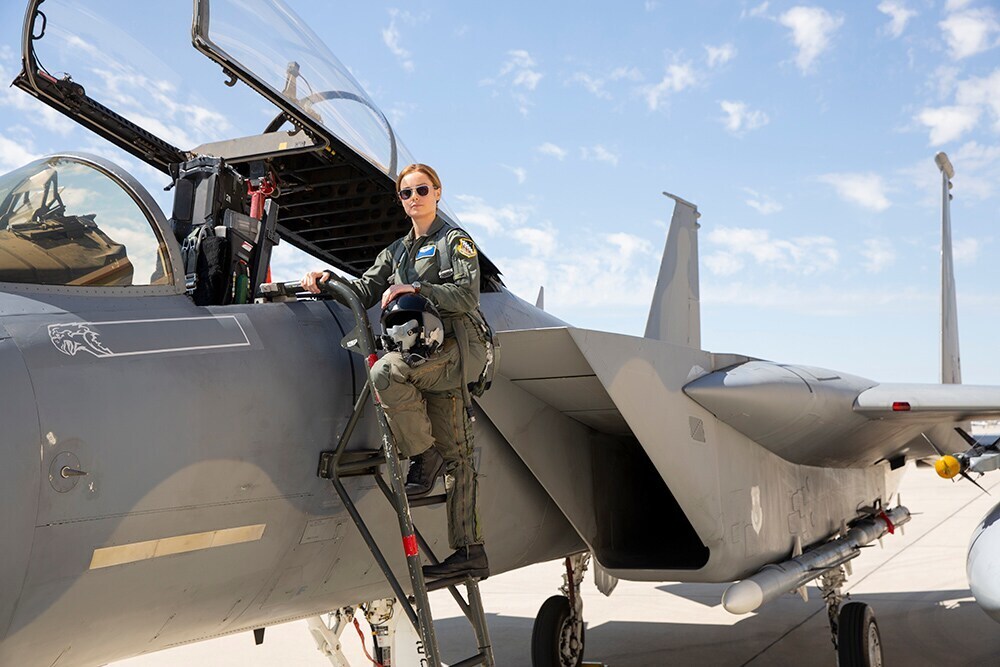 Marvel Studios' CAPTAIN MARVEL
Brie Larson (Captain Marvel) on set
Photo: Chuck Zlotnick
©Marvel Studios 2019
"We tend to approach movies from the perspective of character, and really just thought this was an amazing opportunity to introduce audiences to a new super hero, and take her on a very powerful journey of self-discovery throughout the movie," said Boden.
Throughout the filmmaking process, Boden and Fleck "grounded ourselves in that journey, and that character journey, and the journey of somebody who's kind of discovering her own power and realizing the more herself she becomes, the more powerful she becomes."
We have a hunch this movie is going to contain high levels of inspirational content. We're feeling powerful just thinking about it!
Captain Marvel will be in theatres March 8. We're getting our tickets now, how about you?