We can't wait to see Captain Marvel on March 8!
Wow. We can't believe we are less than a month away from Marvel Studios' Captain Marvel. We've been waiting for what feels like forever, and we are counting down the days until it finally hits theaters—it's 23 days away, if you were wondering!
Earlier this year, we got the amazing opportunity to visit the set of the newest Marvel Cinematic Universe installment and chat with Lashana Lynch who plays Maria, Carol Danvers' (a.k.a. Captain Marvel's) friend and fellow fighter pilot.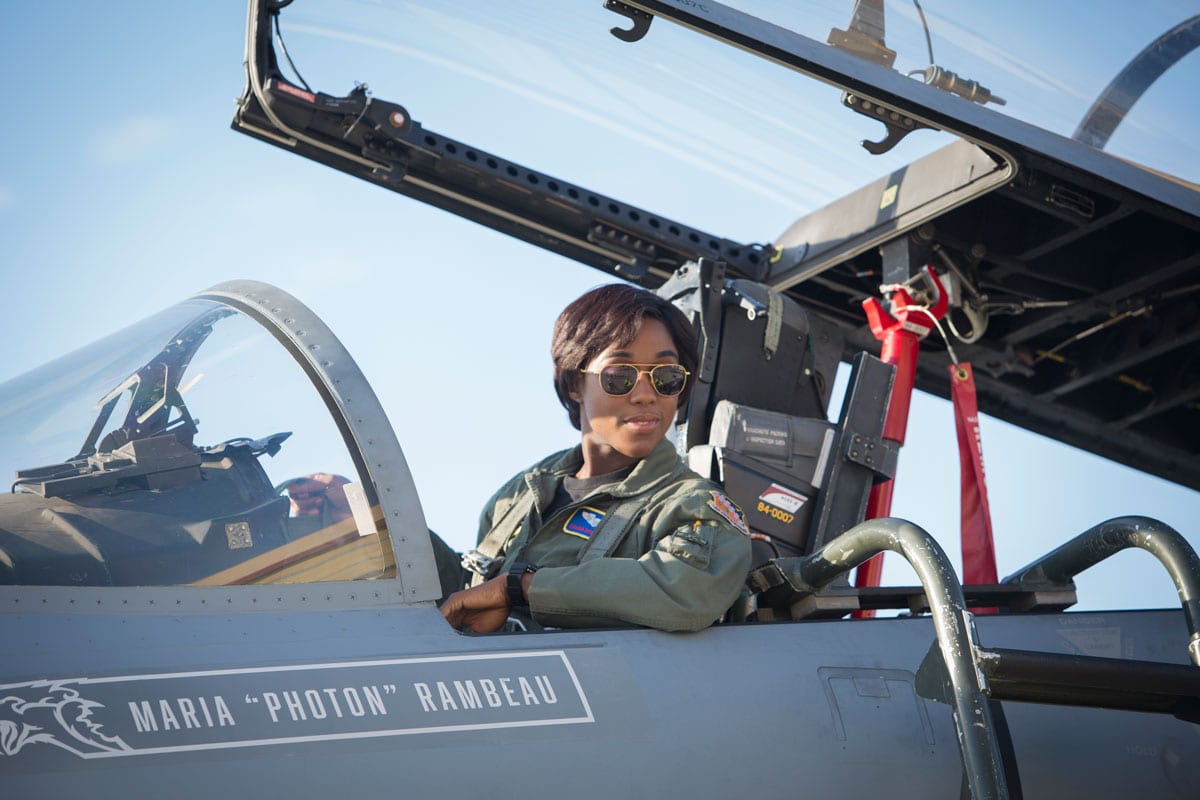 This is what we learned about Lynch and her character:
Maria is Captain Marvel's BFF.
Even super heroes need besties, and Maria Rambeau is Carol's! They even get to work together. "My character, along with Carol Danvers, is a fighter pilot. So, you catch a lot of us being the strong, driven, bold females." And, even though they are fierce, independent women, they are oftentimes there to support each other. "Strength mainly... mental and spiritual strength," is what Lynch says Carol and Maria give each other as friends. "In order to do the job that they do, I think to have any other woman at work that just gets you and understands the journey, gives you enough power to go to work."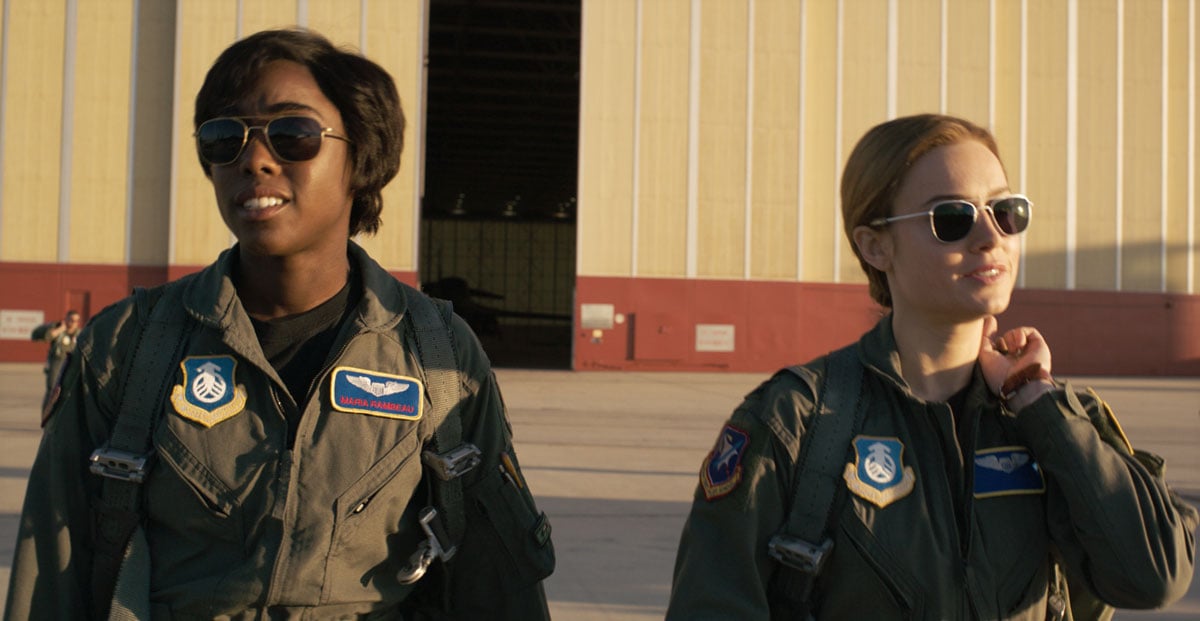 Even when Carol ends up losing her memories, Maria helps her find herself.
"There's a certain energy that you share with your friends that you can't get anywhere else," Lynch shared. "And slowly through conversation and … giving her some history about herself, giving her some might through my words, she recalls some things and it all comes flashing back and she can be herself."
Lynch and Brie Larson got along right away.
Even though Lynch came into the cast a little later than everyone else, she felt instantly welcomed by her co-star. "Brie has been incredible from the jump, literally from the test with her. Reading with her was amazing," Lynch revealed. "She was very giving and very supportive, and any actor reading with another actor knows that it's nerve-racking and you just want to do a good job." We are stanning this friendship already!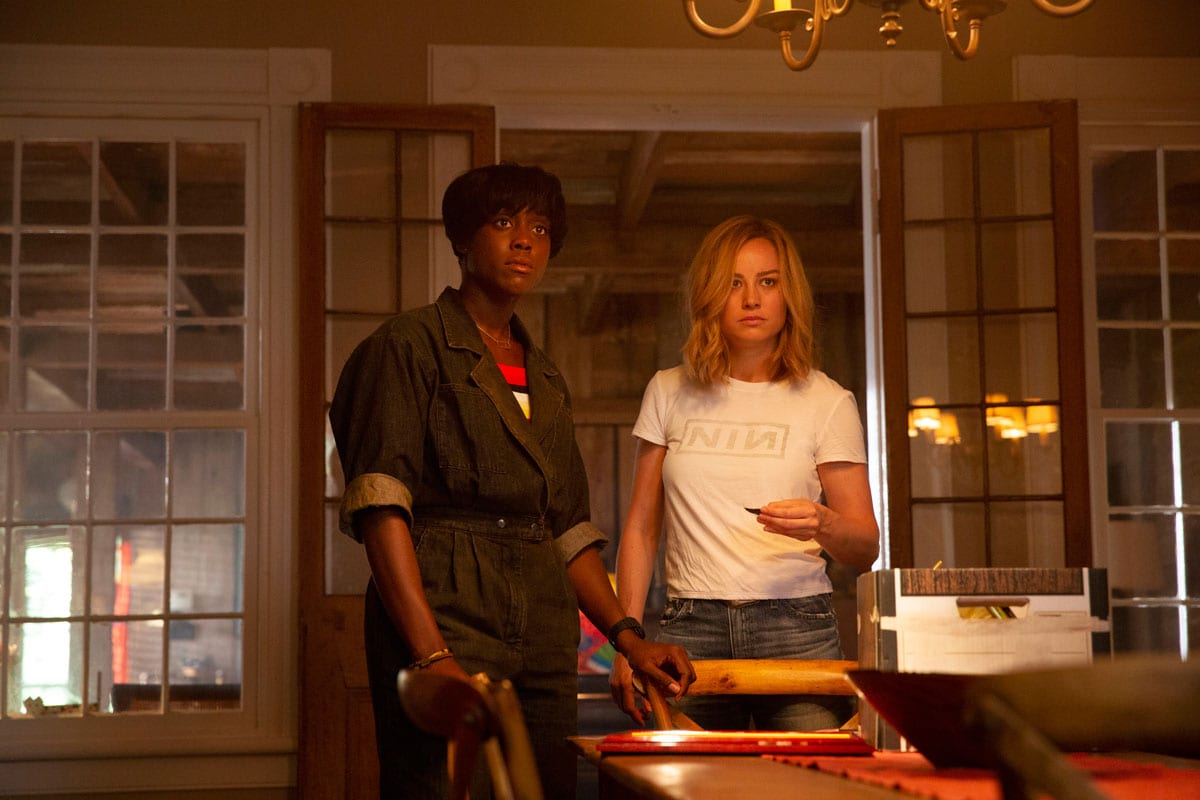 Lynch actually got to go to the Air Force to learn some tricks.
In what sounds like maybe the coolest part of getting ready to be a part of Captain Marvel, Lynch got to witness what being a fighter pilot was actually like. "I went to Luke Air Force Base in Phoenix and spent the Monday with [fighter pilot] Taboo and the Tuesday with [fighter pilot] Mother," Lynch described. "Then the next day, I got to fly an F-16 and I'm so excited that I did. It was the best experience of my life. It was crazy, it was a whirlwind, you can't really compare it to anything actually." Sign. Us. Up.
Lynch has been a BIG Marvel fan for years.
Much like us and millions of fans around the world, Lynch already loved Marvel Studios movies before Captain Marvel was set to film. "So, literally I've been a Marvel fan for ten years. But I've been aiming to be in a Marvel film for two years." Now that she finally had her wish come true, she's enjoying being a new character in an established franchise. "You want it for so long, and then when you get it, you have to just step up and make it work. And it's very nice to have the veterans and experienced people that are in this cast to kind of have a pathway for you, because it can be a lot."
Maria is not worried about aliens.
"I think being a fighter pilot, you are exposed to so much weirdness, like pulling G's casually, that she is prepared for any eventuality," Lynch told us. "So, it's nice that she has that background to face these weird creatures. She's not scared at all." Not only is she ready to face the aliens and all the mystical facets of her life, but she's using it as a tool. "She's definitely here for taking in the experience and contributing her expertise to these situations. Instead of using it as a way to ... retreat out of it, she uses it as a way to almost take a bit of their power, and use it as a weapon to fight for them." We stan a super fierce queen!
We are living for Lashana Lynch! Mark your calendars for when Marvel Studios' Captain Marvel arrives in theaters on March 8, 2019, and make sure to pick up your tickets now!