Colin Farrell, Danny DeVito, and Joseph Gatt talk about working with the visionary director on Disney's Dumbo, in theatres March 29.
Being that movies like The Nightmare Before Christmas and Alice in Wonderland are some of our favorite Disney movies of all time, we have always suspected that working with Tim Burton must be a rare and magnificent treat. This was confirmed recently when we visited the set of the upcoming Dumbo, directed by Burton. It was there that the cast of Dumbo gave us some glimpses into why it is such a privilege to get the chance to be directed by the imaginative and legendary director.
"I've been such a fan of Tim's work for the longest time," said Colin Farrell, when asked what played a role in his decision to star in Dumbo.
"The idea of [acting in] something as sweet and fantastical and otherworldly, while being grounded in some recognizable world that we can relate to, under the direction of Tim, was a dream … I've always been looking for something of that ilk," he added.
As for working with Burton, that lived up to every expectation: "He's just really wonderful to work with. He's deeply kind, he's so invested. To watch him on the set, and how engaged he is, and how frenetic at times his energy can be, and how he moves. It's just a joy, and he's just really kind to everyone."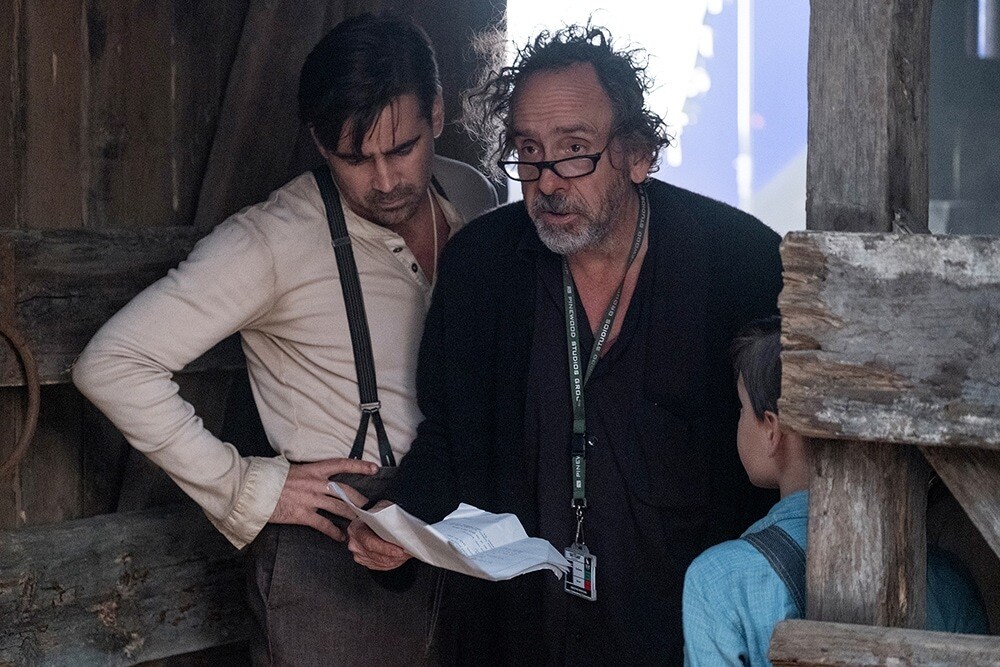 In Dumbo, Farrell plays veteran Holt Farrier, who returns to the circus from the war "as a single father ill-equipped to deal with parenthood, ill-equipped to deal with the changes that are taking place in the circus and the industry of the performers."
Running that circus is Max Medici, played by Danny Devito, who has acted in Tim Burton films before.
"It seems like Tim has his own traveling circus," Farrell joked.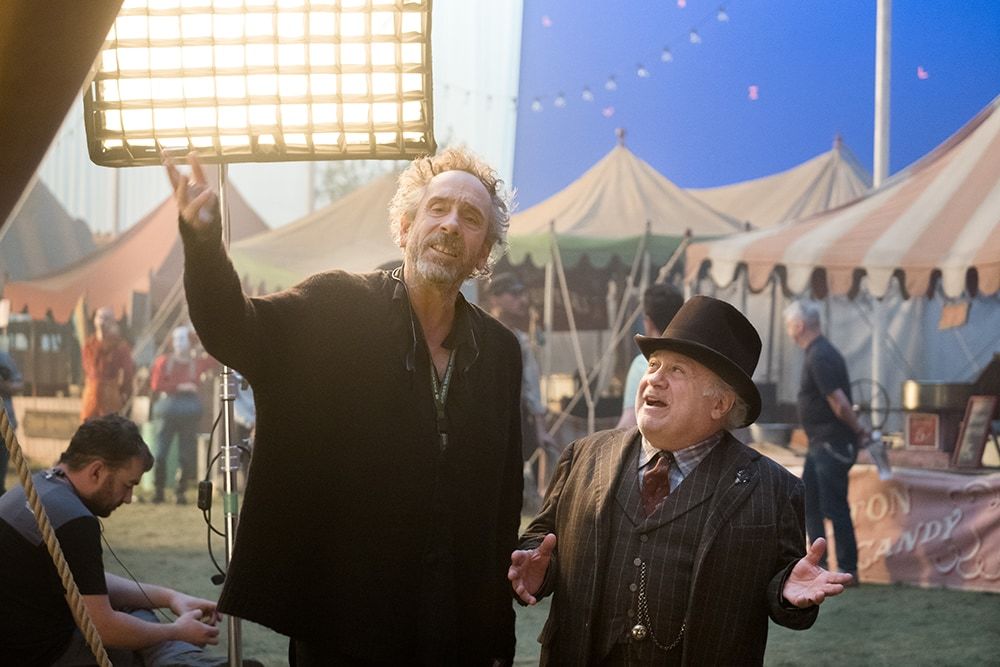 "I love Tim and I would do anything to be in a movie with him," said DeVito. He describes his character as "a guy who is under a lot of pressure" to keep the circus up and running.
"He's not as slick and savvy, but he's a showman, he's a barker. He wants to get people in and have a good time and enjoy themselves," DeVito described.
Working with Tim Burton is nothing new to DeVito, but it's still an experience he describes sentimentally: "I get emotional thinking about how much I care about him. Always spirited, always an artist, always thinking about the craft, always painting with his mind. I feel like I'm part of some kind of palette, a color scheme, in Kandinsky's world. You see him work."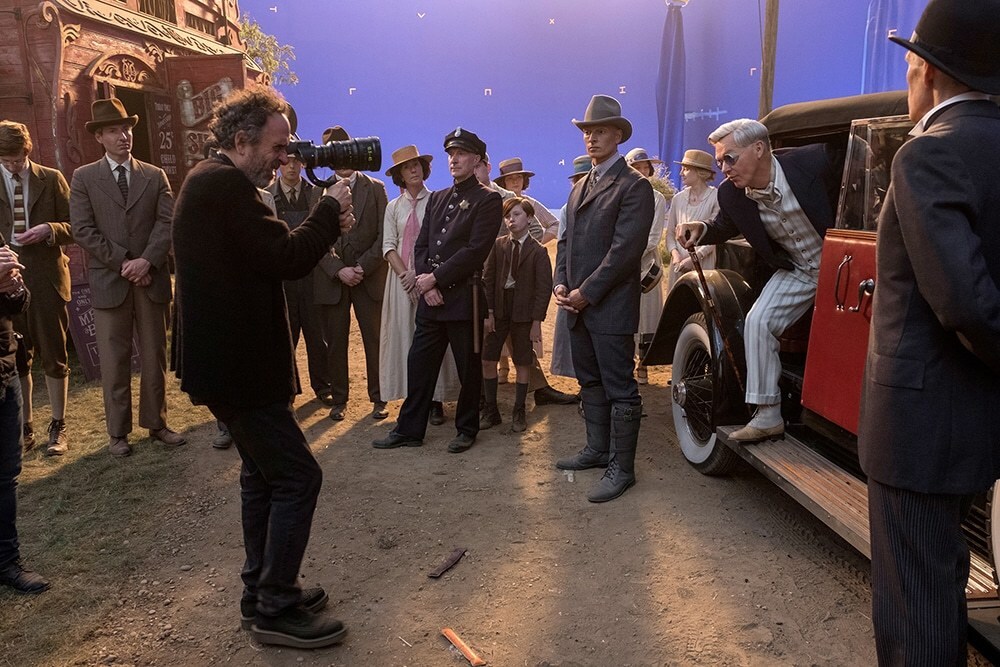 Joseph Gatt, who plays Neils Skellig (head of security for Michael Keaton's Vandemere) in the film, feels similarly: "I don't think I've ever worked with a director that cares about everything so much. He cares so much about the actors being comfortable in what they're doing, and feeling safe, and he's put together such a great cast. We're all just playing. It feels like there's no pressure on set."
The entire experience of filming Dumbo consistently left Farrell in awe: "In twenty years of doing this job, it's one of the greatest pleasures I've had to arrive on set every day, and see the beauty of the craftsmanship ... Sometimes you go to work on things that are so bewitching in how you see the imagination of some very talented, very imaginative people made manifest in a physical sense, and that's what this is … it's extraordinary to be around."
We're sure it's going to be extraordinary to watch on screen as well! Disney's Dumbo, directed by Tim Burton, hits theaters March 29. Get your tickets now!