What do you get when you combine a cynical young comic book fan with a squirrel who has superpowers AND writes poetry?
The answer is the newest — and certainly one of the most imaginative — Disney+ Originals, Flora & Ulysses. Based off Kate DiCamillo's popular children's book of the same name, the film follows Flora, the comics fan, and Ulysses, the squirrel, as they meet, embark on a series of wacky adventures, and discover the power of hope and family, even in the most unlikely circumstances.
Disney+ Original movies are known for their incredible casts, and Flora & Ulysses is no different. Alyson Hannigan (Fancy Nancy) and Ben Schwartz (DuckTales) play Phyllis and George, Flora's recently separated parents, who each have their own eccentricities.
Flora's mom Phyllis, a romance novelist, is often at odds with Ulysses and does not want him in their home. Hannigan was drawn to the project after reading the book with her older daughter. "I absolutely loved being a part of something where I know my girls are gonna to aspire to be like [Flora] and look up to [her]," said Hannigan. A challenging aspect of Hannigan's role was one you might not expect: eating lollipops. To accurately portray her character's love of the sweet treat, Hannigan estimates she had to eat over 100 lollipops during the making of the film. Talk about a sugar overload!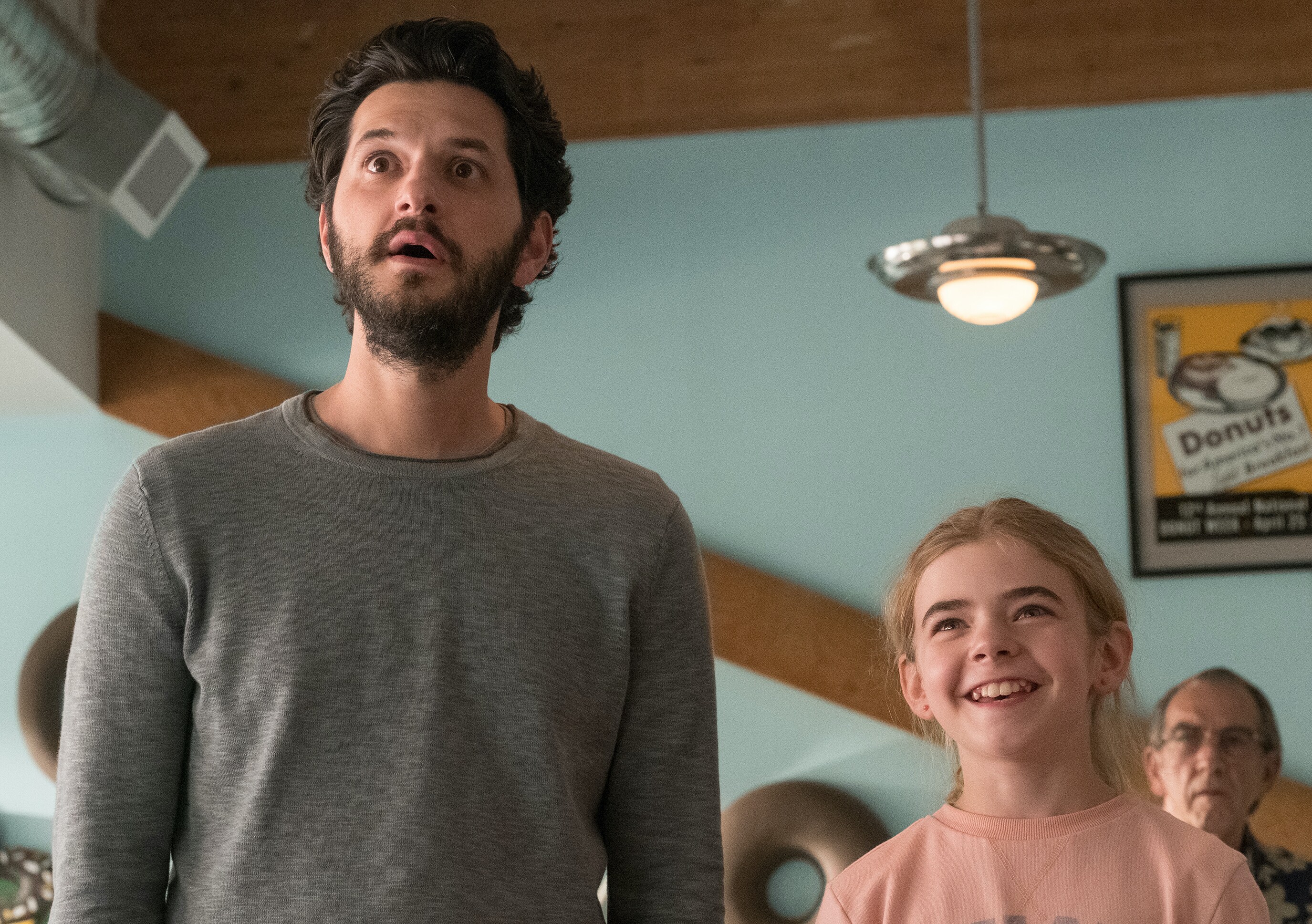 Schwartz lends his talents to the role of George, Flora's dad and a fellow comic book aficionado. For Schwartz, getting the chance to be part of a Disney film was a dream come true!. "I'm a very big Disney nerd, so the idea that at the beginning of this film, it will have the castle and all those elements, is one of those very emotional moments for me because my whole life I've watched all this stuff," shared Schwartz.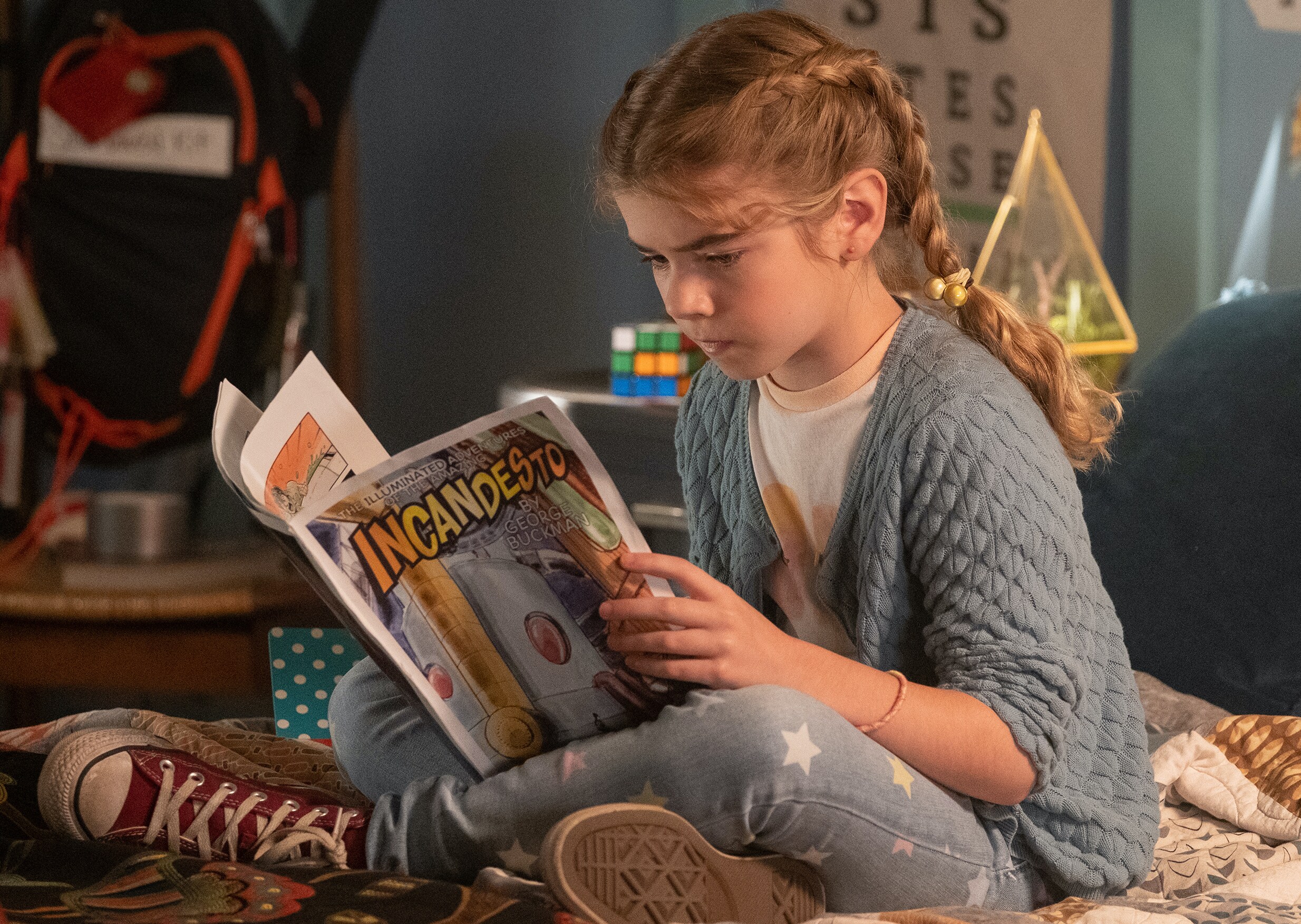 In addition to Hannigan and Schwartz, the film also marks the first major roles for two exciting new actors, Matilda Lawler, who plays Flora, and Benjamin Evan Ainsworth, who plays Flora's philosophical neighbor, William. Getting the opportunity to play Flora was absolutely magical for Lawler, who cites Flora & Ulysses as one of her favorite books in addition to "every girl in [her] class' favorite book and [her] teacher's favorite book." The feeling was similar for Ainsworth, who listened to the audiobook and loved DiCamillo's vivid descriptions of the characters — which he then used as a guide to develop the character of William.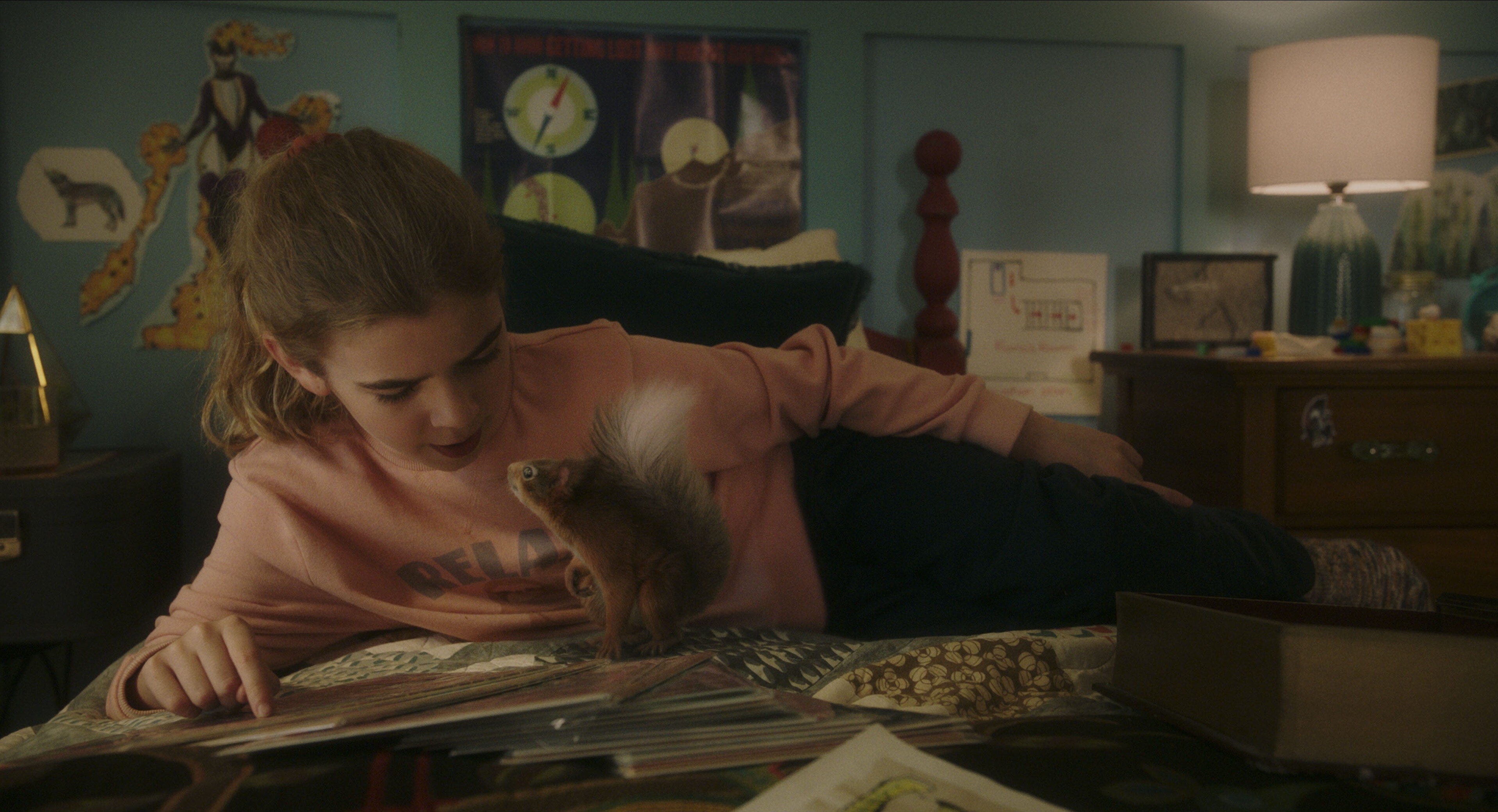 Last but not least, no intro to the cast would be complete without mentioning the film's cutest star, Ulysses the squirrel. To create Ulysses, the filmmakers opted to create a computer-generated character inspired by a Eurasian red squirrel. One of the main goals of the development process was for the character to be photorealistic while also incorporating elements of personality."We played around with different variations of eye size or ear size. Different things that might take him a little beyond being a complete photorealistic match," recalled VFX supervisor Daryl Sawchuck. Additionally, to get inspiration for Ulysses' movements, the VFX team had Lawler play with a rat and then tracked its motions.
You can see Ulysses, Flora, William, Phyllis, and George in action in Flora & Ulysses when it comes to Disney+ on February 19!
Follow @DisneyPlus on YouTube, Facebook, Instagram, and Twitter for more!