Kate DiCamillo on the Inspiration for Flora & Ulysses, and What It's Like to See Her Story on Disney+!
It all started with a vacuum cleaner. When Kate DiCamillo, author of Flora & Ulysses: The Illuminated Adventures, was asked about her initial inspiration for this novel, she — like any great storyteller — was happy to tell us the tale!
In case you haven't heard, DiCamillo's acclaimed Newbery Medal–winning book was adapted into a Disney+ original movie called Flora & Ulysses, which will be streaming this Friday! Flora & Ulysses tells the story of a comic book–obsessed young girl named Flora (played in the movie by Matilda Lawler), whose world is turned upside down when she meets Ulysses, a squirrel who is imbued with superpowers through — you guessed it — a vacuum cleaner!
DiCamillo shared that the initial inspiration for the story came from a combination of two memories, the first being her mother's very well-loved vacuum cleaner that DiCamillo inherited upon her mother's passing in 2006. The second was when a squirrel showed up on her front porch, "draped dramatically across the steps, [and] clearly in distress," DiCamillo described. As DiCamillo consulted a friend about what she should do about the squirrel, she "thought about ways to save the squirrel's life, and combined it with the vacuum cleaner in the garage, and that's the story." (Luckily, we were assured that the squirrel eventually ran away, unharmed!)
The squirrel star of Flora & Ulysses was obviously brought to life through CGI, but DiCamillo couldn't help but gush over how incredible it was to see her imagination rendered on screen. "The image that's in my head right now is Ulysses busting through the window of the donut shop and landing in a super hero pose. In my mind I go from me at my desk, to that. It's unbelievable. It's a real gift. The movie felt like a real gift," she elaborated.
But as impressive as it was to see Ulysses on-screen, DiCamillo's favorite moment on set was experiencing actress Matilda Lawler's take on her beloved character, Flora. DiCamillo explained that when she arrived on her first visit to the Flora & Ulysses set, "Matilda was filming the scene where she was flipping through the comic books and explaining to Ulysses about what super heroes do and she was acting with an LED light where he would be. I sat there and watched and I was over the moon from just [the] little snippet of watching her do that. She's so extraordinary — the quality of her voice and how she delivers her lines. Every word has more meaning in her mouth and I don't know how she does it, but she does it. The most exciting thing was seeing her."
DiCamillo also shared that she's a huge fan of screenwriter Brad Copeland. On set, she was able to compliment him on the many funny lines he added and described herself as "an admiring fly on the wall." She went on, "[Brad's] script is so good, it also gives me insight into me and my own creative process!" DiCamillo said that she saw a lot of herself in the character of Phyllis (Flora's mother, who is also an author), including how her different writing rituals were portrayed by actress Alyson Hannigan. "Even that was like a small window into myself," she mused, with a smile.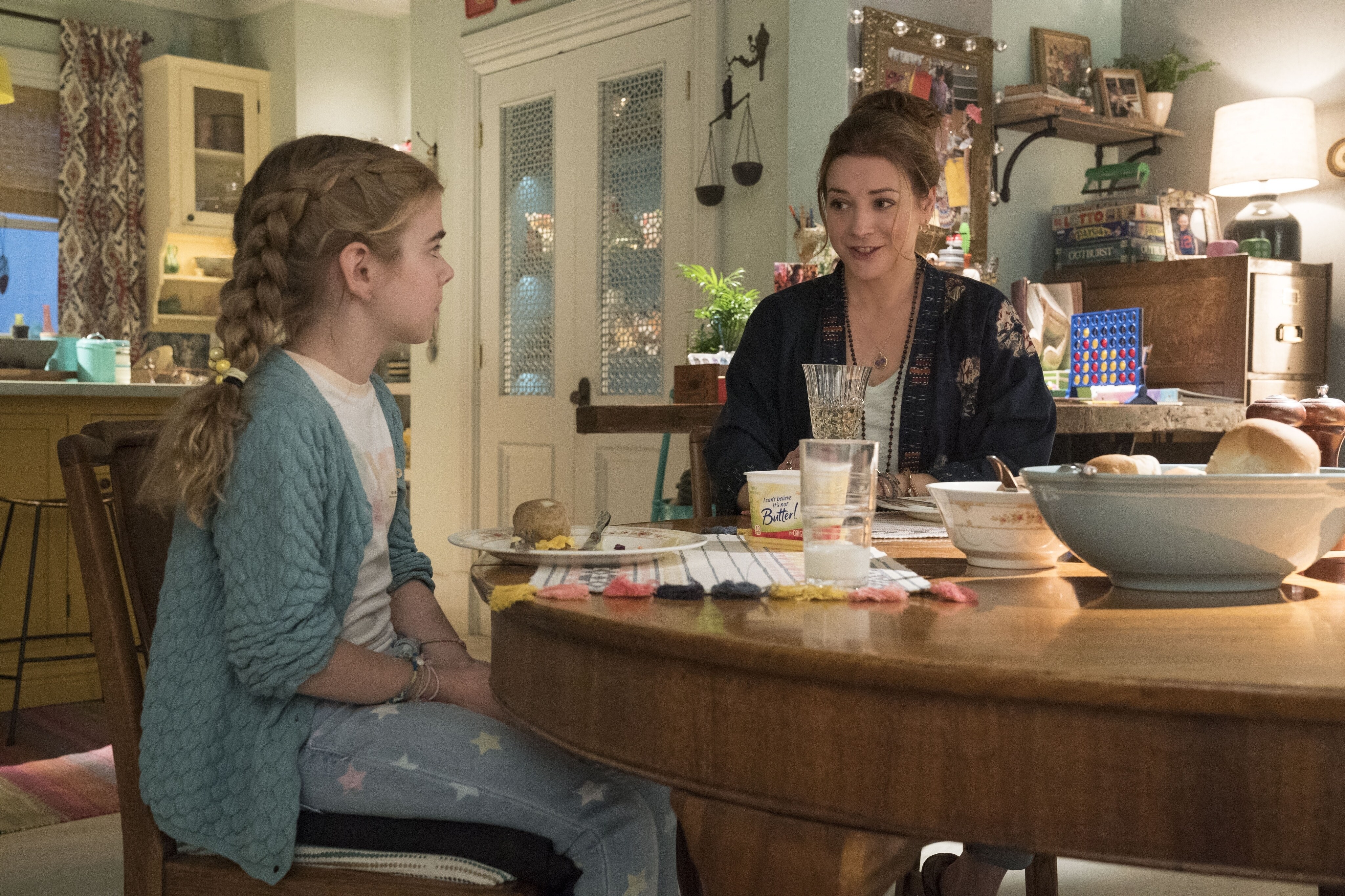 While Flora & Ulysses is not the first of Kate DiCamillo's novels to be adapted into a movie, the process still feels quite moving to her. This is her first professional brush with Disney+, but DiCamillo has been a Disney fan for quite some time. In fact, her first job was as a cast member in Operations at Walt Disney World! DiCamillo shared, "I grew up in Central Florida and I learned to work by working for Walt Disney World. It's super thrilling to me that the 18-year-old that was at Spaceship Earth telling people to watch their step is now a part of Disney." Truly a full-circle moment! And for any eagle-eyed fans out there, be sure to keep a lookout for a cameo in the movie from DiCamillo herself!
Of course at the end of the day, it's great to know that this new movie has a shining stamp of approval from its author. "Where it exceeded my expectations…[is that] it has so much more heart. It amplifies what's in the book so beautifully," DiCamillo enthused. So, whether you're a fan of Kate DiCamillo's novels or just a fan of that great storytelling we've all come to associate with Disney, we can guarantee you won't want to miss this special story. Flora & Ulysses begins streaming Friday on Disney+! 
For more Disney+ news and updates, follow @DisneyPlus on YouTube, Facebook, Twitter, and Instagram.