When we learned about Frozen 2 — that it was even an idea in the works — the first thing we thought of was, "OMG, we can't wait for the soundtrack!" Songwriting duo Kristen Anderson-Lopez and Robert Lopez completely nailed the music for Frozen, and we knew they'd do the same this time. Well, the Frozen 2 soundtrack is officially available, and it is so good! I mean, it's been out for a few days, and we've got every word of every song memorized.

Let's break down some of our favorite songs, and­ — thanks to a recent press conference we attended with the cast and filmmakers — get a glimpse of the magic that went into creating them: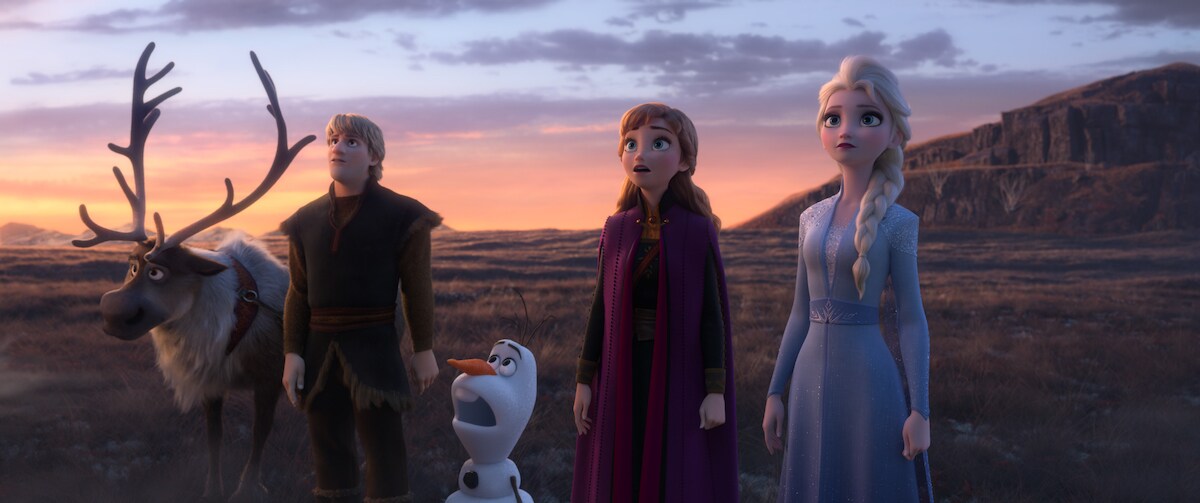 First, we have the masterful hit, Into the Unknown. The power ballad, sung by Idina Menzel, really challenged her vocals. She describes,
"Kristen and Bobby can write such memorable, impactful melodies, but also tell a story and involve your character through all that. It's quite a gift. So I can just go in [to the studio] and have fun. The only thing that I do is that I warm up a lot because I know that they're going to push me to hit [the] top of my range. And on a good day, I do, and I'm like let's take it. Let's go for some of these high notes. And then when I'm out in the middle of like Amsterdam on a tour and I have a cold, I just want to, like, go home. I have to take it down a key, because it's just that they're really challenging songs."
The song is so impactful, and we'll certainly be belting it for years to come.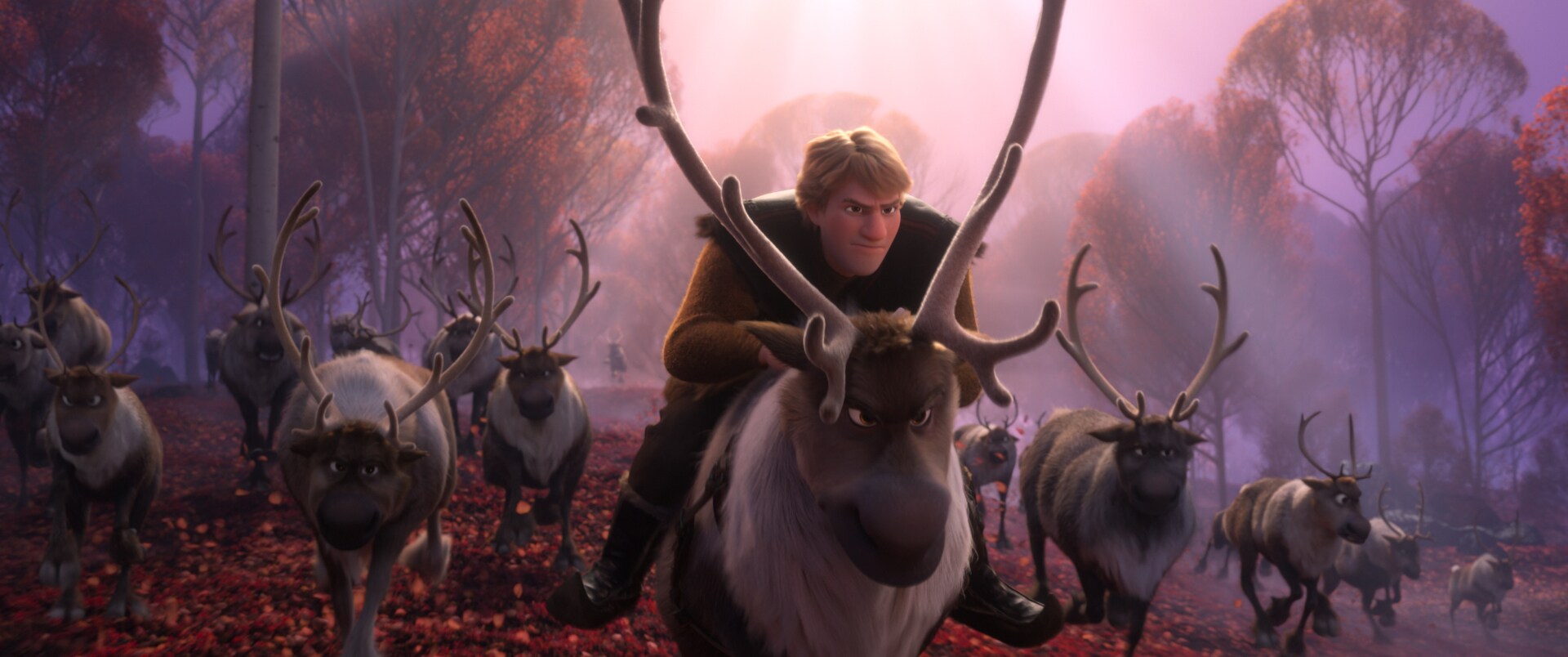 The next song we can't stop singing is Lost in the Woods, which is sung by Jonathan Groff who plays Kristoff. What we love about Lost in the Woods is that it's so refreshing to hear a leading male sing about his feelings for the leading female, rather than the other way around. As the line from Reindeer(s) Are Better Than People says, "You feel what you feel, and your feelings are real," and that's a lesson we know fans will pick up on. Plus, we love that the Lopezes leaned into the 80s ballad style of a man having a really tender, emotional journey. You know, sort of how we sing just about every karaoke song.
"We needed to have a moment of fun. But we also didn't want to lose the tether to real emotion and the real problems of transformation that are happening in the woods," Kristen describes.
By the way, while we definitely will not spoil the scene for you, you should know that the song comes with hysterical, rolling on the floor laughing animation that you're going to love.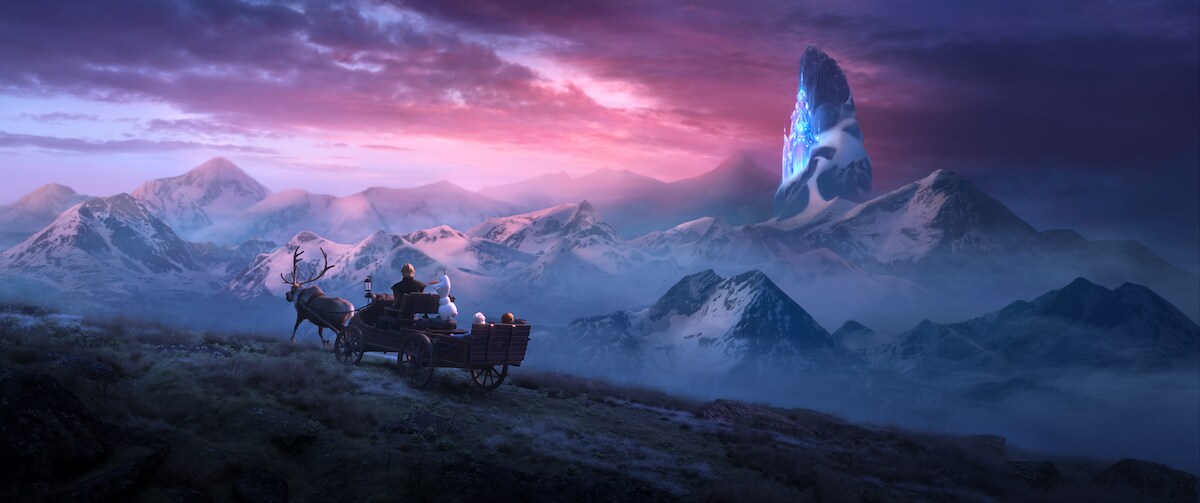 The last song we'll touch on is Olaf's When I'm Older, which is incredibly relatable. Josh Gad recounts, 
 "In the first movie, [Olaf] was this innocent ball of naiveté, willing to basically go out into the summer sun because he didn't know any better but to embrace it. And in this movie, he's almost gone from like toddler to fully grown child… where now he's starting to ask those questions that don't always have easy answers. And from a comedic perspective, it gave me so much to play with. But more importantly, from an emotional arc, it was just such a beautiful journey of that moment in life where you start to realize that maybe the world isn't just raindrops and lollipops and roses…" 
 Relatable, Olaf. Relatable. There's so much more to love about the soundtrack of Frozen 2, and we can't say enough about how truly epic this new adventure is for our favorite Frozen characters. Get your tickets to see Frozen 2, now in theaters!