Hungry for an adventure? In his National Geographic series Gordon Ramsay: Uncharted, prolific chef Gordon Ramsay travels to remote locations where he's willing to risk it all in search of the ultimate culinary inspiration! From diving into shark-infested waters for giant saltwater spiny lobsters to avoiding venomous snakes in the bush while foraging for local herbs, you'll be amazed by his dedication!
In the latest season of Gordon Ramsay: Uncharted, Ramsay explores the culinary culture of isolated Tasmania, located off the coast of southern Australia. This remote, natural environment makes it home to some of the freshest ingredients in the world.
In honor of the season 2 premiere of Gordon Ramsay: Uncharted, National Geographic and Disney Magic Moments are bringing a little Tasmanian flavor to your home! Enjoy a recipe for Tasmanian Grilled Rock Crayfish, inspired by the show.
Tasmanian Grilled Rock Crayfish

With Short Spine Sea Urchin Butter, Samphire, and Charred Lime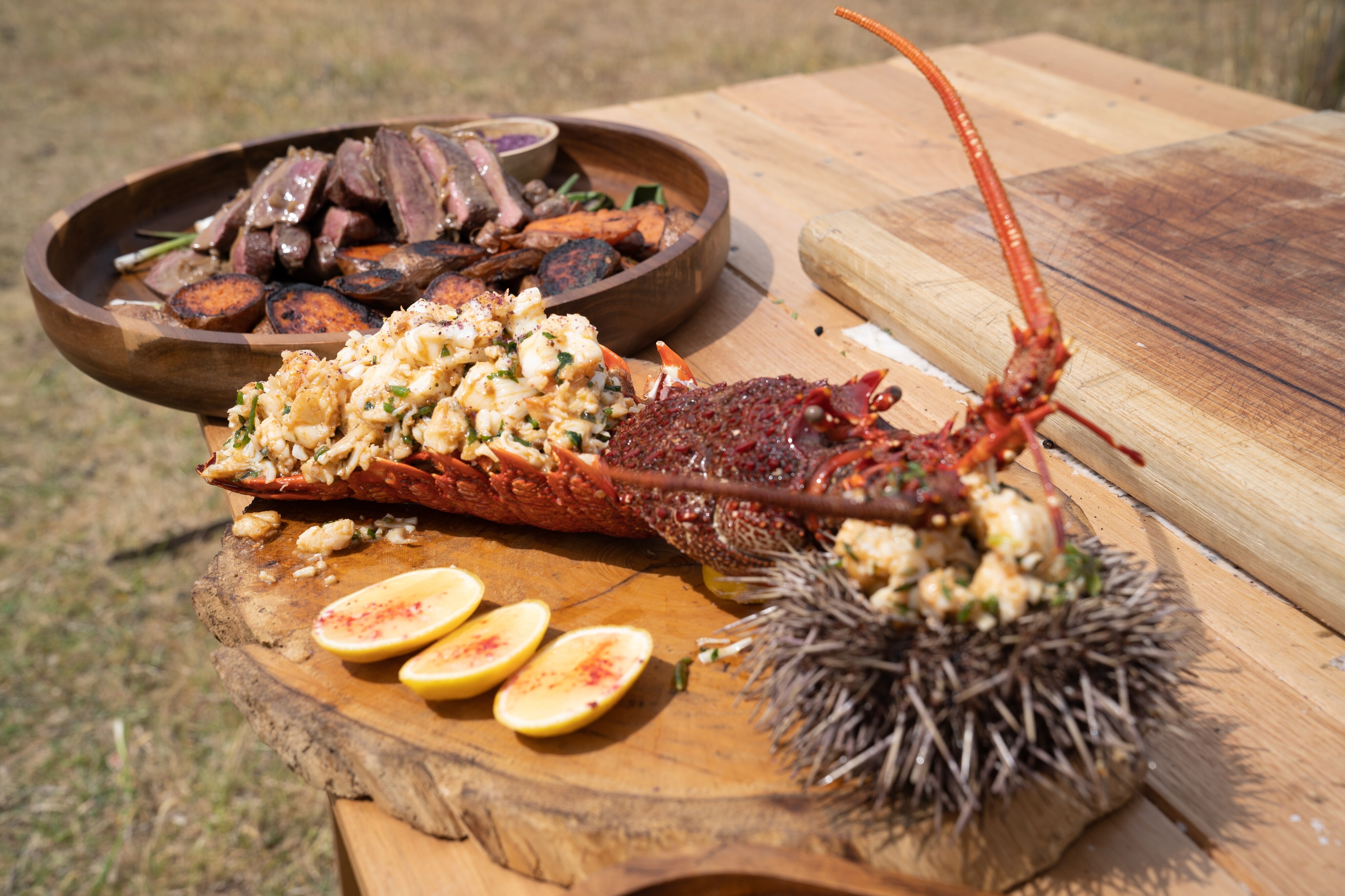 Yields: 4 servings
Ingredients
2 2-lb rock lobsters*




2 sticks high-quality butter




1 Cup sea urchin tongues




1 Tbsp ground pepperberries**




1 Tbsp ground peppercorns




1 Tbsp fresh dill




2 Tbsp chives, chopped




2 Tbsp scallions, chopped




2 Tbsp parsley, chopped




2 Tbsp brown butter




¼ cup samphire (sea beans)**




2 limes for juice




1 lime ea for zest




Salt, to taste




Black pepper, to taste



Method
Make infused butter: Combine butter, sea urchin, herbs, scallions, peppercorns, salt, and lime juice. Reserve 1 Tbsp of chopped parsley and scallions for garnish.




Blanch rock lobsters in boiling water for 2-3 minutes.




Remove lobsters from blanching water and split them in half.




Grill lobster halves over hot coals until lightly charred and meat has turned opaque.




Constantly brush meat with the herb butter while grilling.




Quickly sauté sea beans in brown butter.




Once meat is firm, remove lobsters to a platter and sauce with more of the herb butter.




Garnish with chopped parsley, scallions, sea beans, and lime zest.




Serve dish with remaining melted herb butter in an uni shell.



* Recipe calls for rock lobsters. These are also referred to as spiny lobsters. Standard Maine lobsters can be used as well.
**Optional
For more Disney Magic Moments, visit DisneyMagicMoments.com!