Check out this amazing picture of Matt Damon with Edna Mode!
Greetings, readers. It's Tuesday morning. Here I was, minding my own business, catching up on Disney Parks news (as I am wont to do), when all of a sudden I came across an image so delightful, so memorable, that I fear I won't be able to get any more work done today. Sorry, bosses. I live inside this photo now:
It's Edna Mode of The Incredibles and Matt Damon, posing like twinsies in front of Pixar Pier at Disney California Adventure. Squad. Goals. For. Life.
I didn't know I needed this image in my life, but suddenly my week has become exponentially better. This photo has solved all of my problems. I don't even know the definition of the word "problems" anymore. What are words anyway? They don't matter, when this image of Matt Damon and Edna Mode exists.
From here on out, I'll respond to every text message, every email, every correspondence with this photo:
Them: Let's go get dinner tonight!
Me: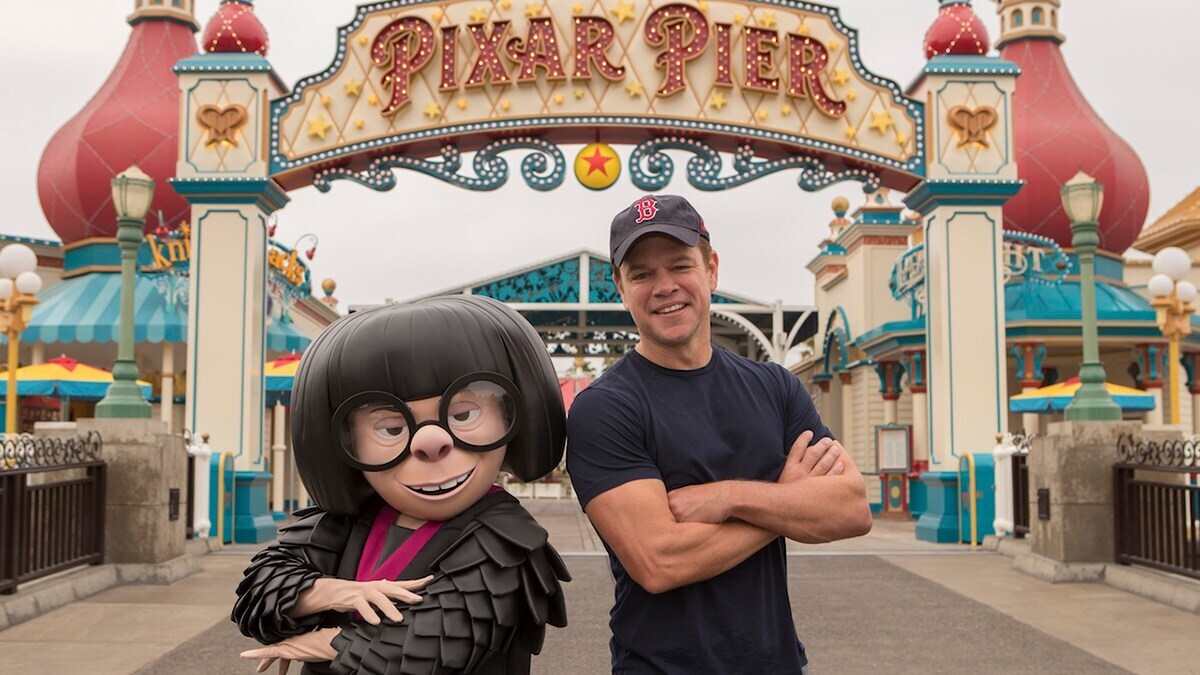 Them: How was your day?
Me: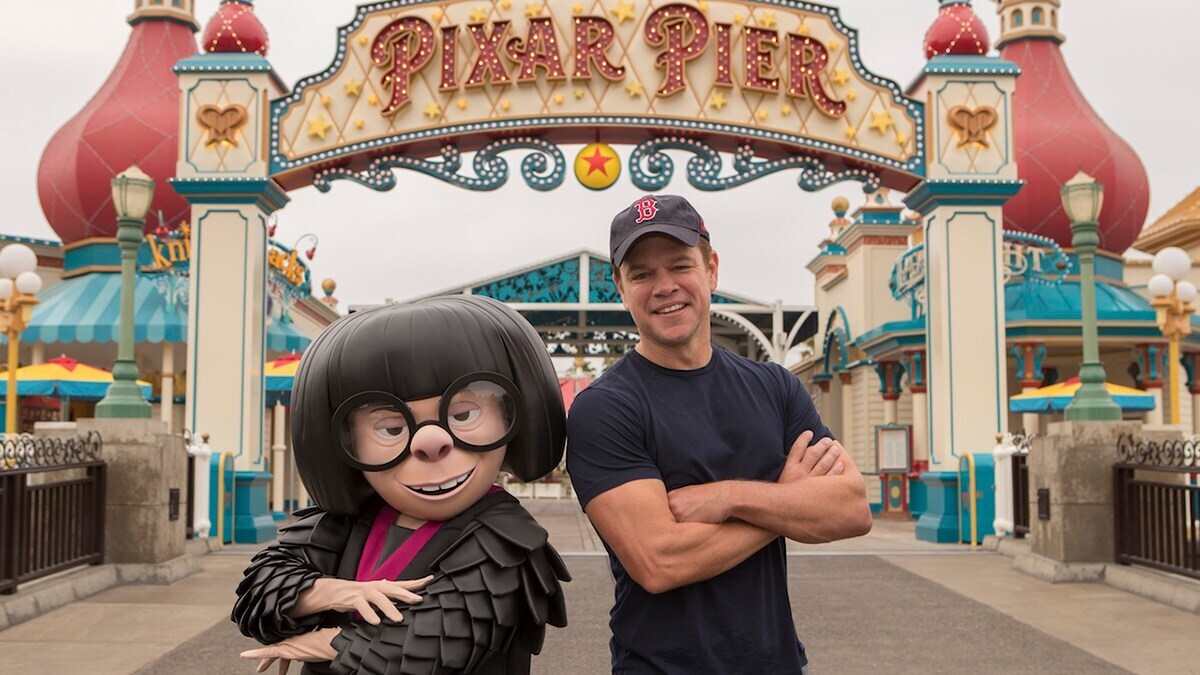 Them: What are you going to be for Halloween this year?
Me: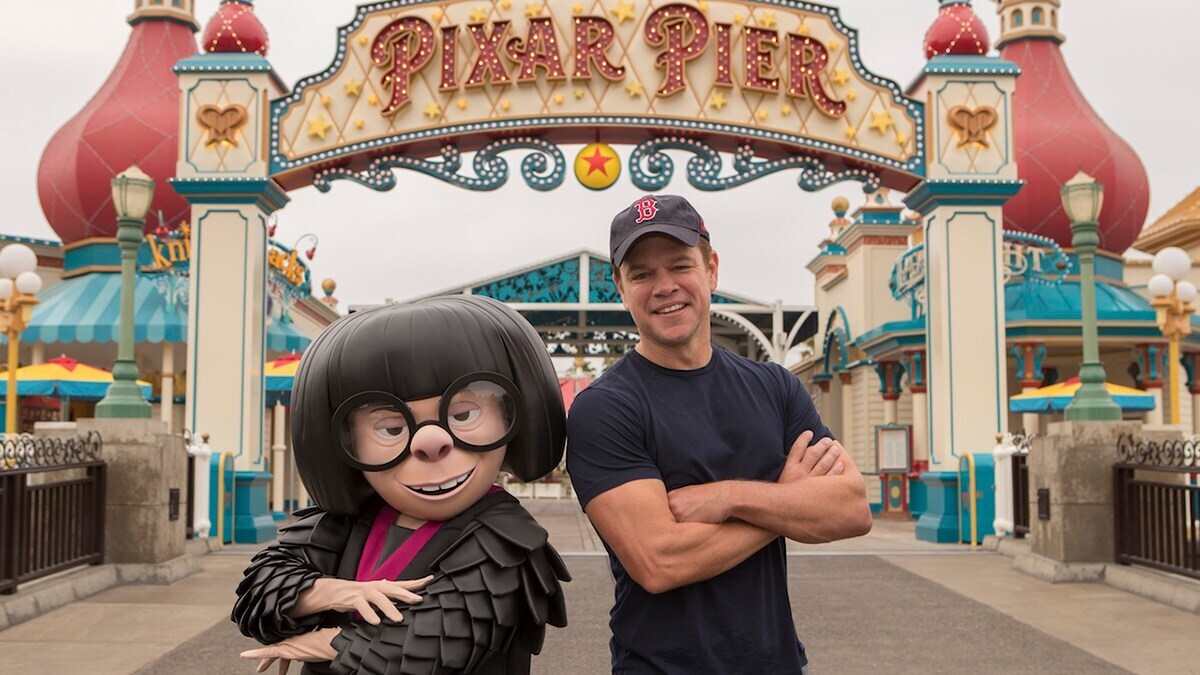 Happy Tuesday, darlings!