Marvel Studios' Captain Marvel has officially begun production, and now we have even more to look forward to in addition to Avengers: Infinity War.
Here's a look at Academy Award-winner Brie Larson (Room, Kong: Skull Island), in character as the title character—air force pilot Carol Danvers, aka your future favorite superhero: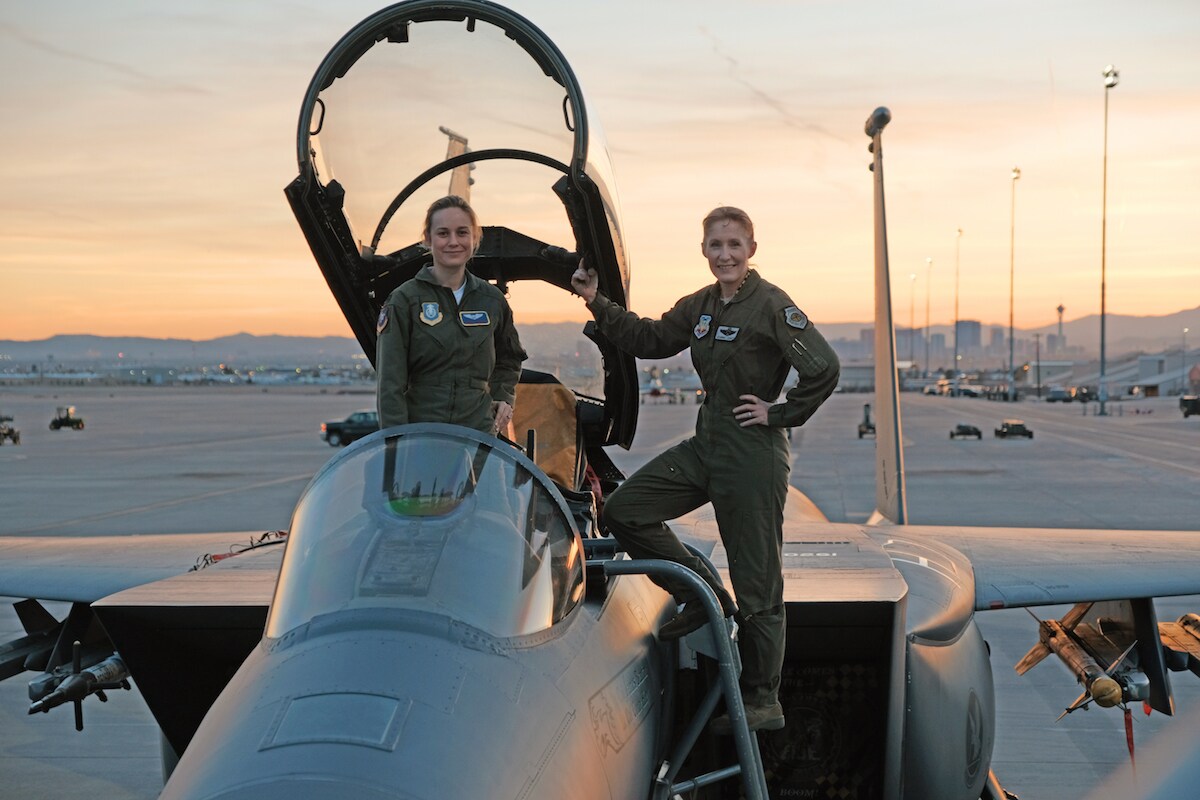 Larson is pictured with Brigadier General Jeannie Leavitt, 57th Wing Commander, during a recent trip to Nellis Air Force Base. The film is shooting in and around its production base of the greater Los Angeles area, as well as in Fresno, California and locations in Louisiana including Baton Rouge and New Orleans.
Based on a Marvel comic character who made her debut in 1968, Captain Marvel looks more than ready to take on the big screen and carry on an epic Marvel superhero lineage! Set in the 1990s, the film follows Carol Danvers in a never-before-seen period in the history of the Marvel Cinematic Universe. We'll get to witness Captain Marvel's super powers come into play when Earth is caught in the middle of a galactic war between two alien races. This is going to be good!
Captain Marvel is directed by writing and directing duo Anna Boden and Ryan Fleck, both of whom also contributed to the screenplay along with Meg LeFauve (Inside Out, The Good Dinosaur), Nicole Perlman (Guardians of the Galaxy), Geneva Robertson-Dworet, Liz Flahive, and Carly Mensch. The film will be produced by Kevin Feige and executive produced by Victoria Alonso, with Jonathan Schwartz, Patty Whitcher, and Stan Lee. What an all-star team!
Larson will be featured among a talented cast including Samuel L. Jackson (Avengers: Age of Ultron), Ben Mendelsohn (Rogue One: A Star Wars Story), Djimon Hounsou (Guardians of the Galaxy), Lee Pace (Guardians of the Galaxy), Lashana Lynch, Gemma Chan, Algenis Perez Soto, Rune Temte, McKenna Grace, Clark Gregg (The Avengers), and Jude Law. This cast is too iconic.
We're so eager to meet Captain Marvel when she flies to theaters on March 8, 2019!