Oh snap! Season three of Raven's Home is coming to an end, and to celebrate, Disney Channel is hosting a marathon of the show complete with the season finale, co-written by Raven-Symoné herself. We've always been impressed by Raven's career, so we were thrilled to get a chance to chat with her this week about all things That's So Raven and Raven's Home:
We're so excited for what's next on Raven's Home. What does it mean to you to have co-written this finale?
It's just a wow. I've never written an episode before, and I did not do it by myself (I'm not going to take claim to that). Warren Hutcherson (our showrunner and executive producer) really helped me out and so did the entire writing staff, so I have to give props where props are due. This was definitely a fun experience and I'm excited to be a part of the finale of season three!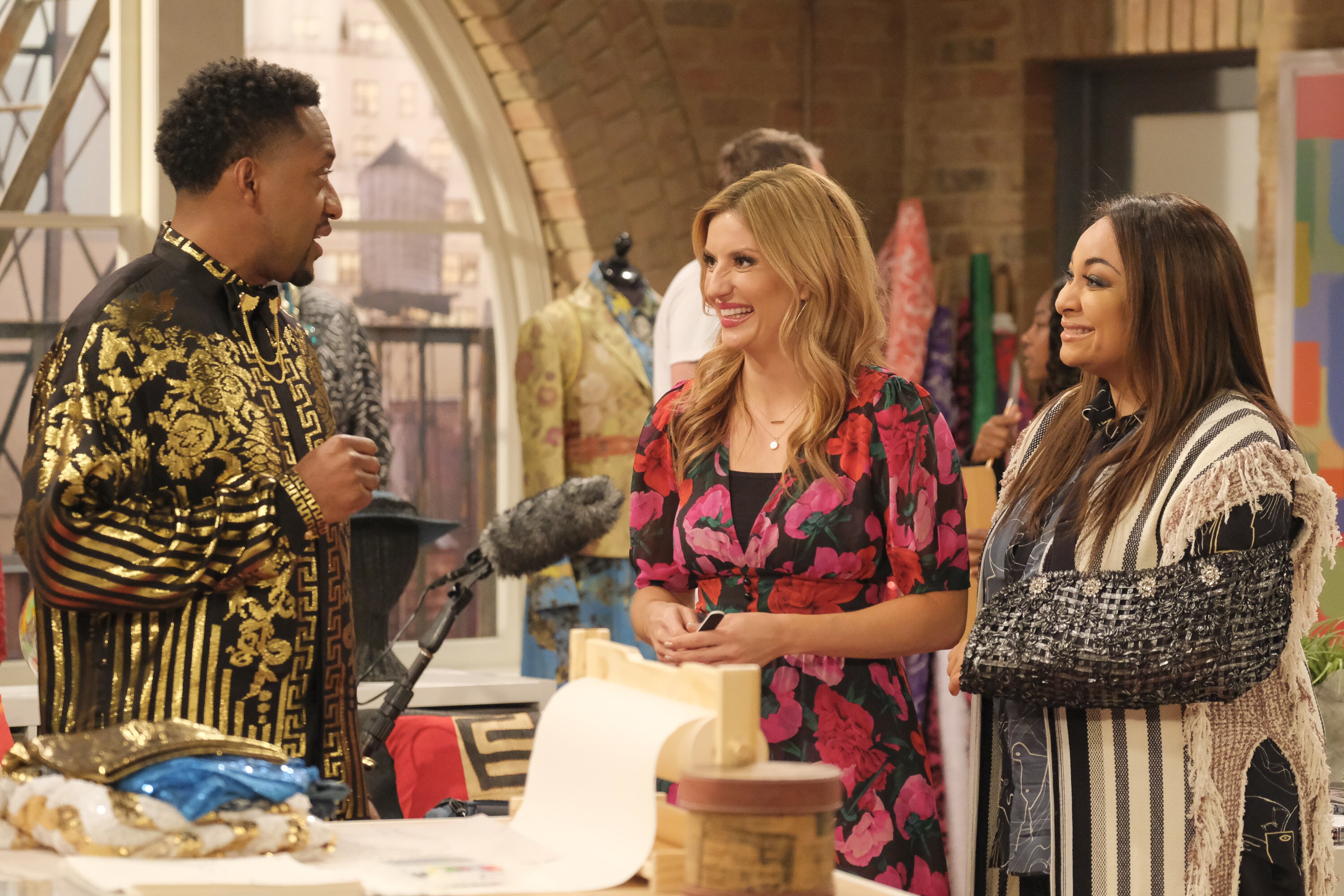 In season three, you also directed a few episodes. How has this experience of writing the episode been different than directing?
Directing requires a different skill set than writing and is a different process altogether. To be honest, I'm partial to directing, and hopefully in the future Warren will teach me some more and I will get more involved in writing. With writing it's more about being in a room writing scripts or fixing things on the stage, whereas with directing, you're making sure everybody is working in tandem and you're kind of the conductor. So there's a lot of differences.
Can you share one of your favorite memories from filming Raven's Home?
Gosh, there's so many: the birthdays with the kids, the fun guest stars we get on the show... but my favorite that will stick with me forever is our "onesie Wednesdays." Every Wednesday, crew, writers, Disney Channel execs, or anyone who comes on our set is "pushed with love" to wear a onesie. So watching grown men and women who are usually in suits in a full-on footed onesie just brings me joy.
Is there anything you can tease to us about season four?
Yes. There's stuff happening! More shenanigans from the kids, Chelsea, and Raven. I feel like this might sound egotistical but we are very consistent. We cater to the characters so expect more laughs, more fun, and more learned lessons!
Fans are going back and watching episodes of That's So Raven on Disney+ now. How does that feel?
It feels great. That's the great thing about the industry I'm in. You can watch the things I'm in from when I was 3 years old to now. So seeing everybody going back and enjoying it really brings me a lot of joy.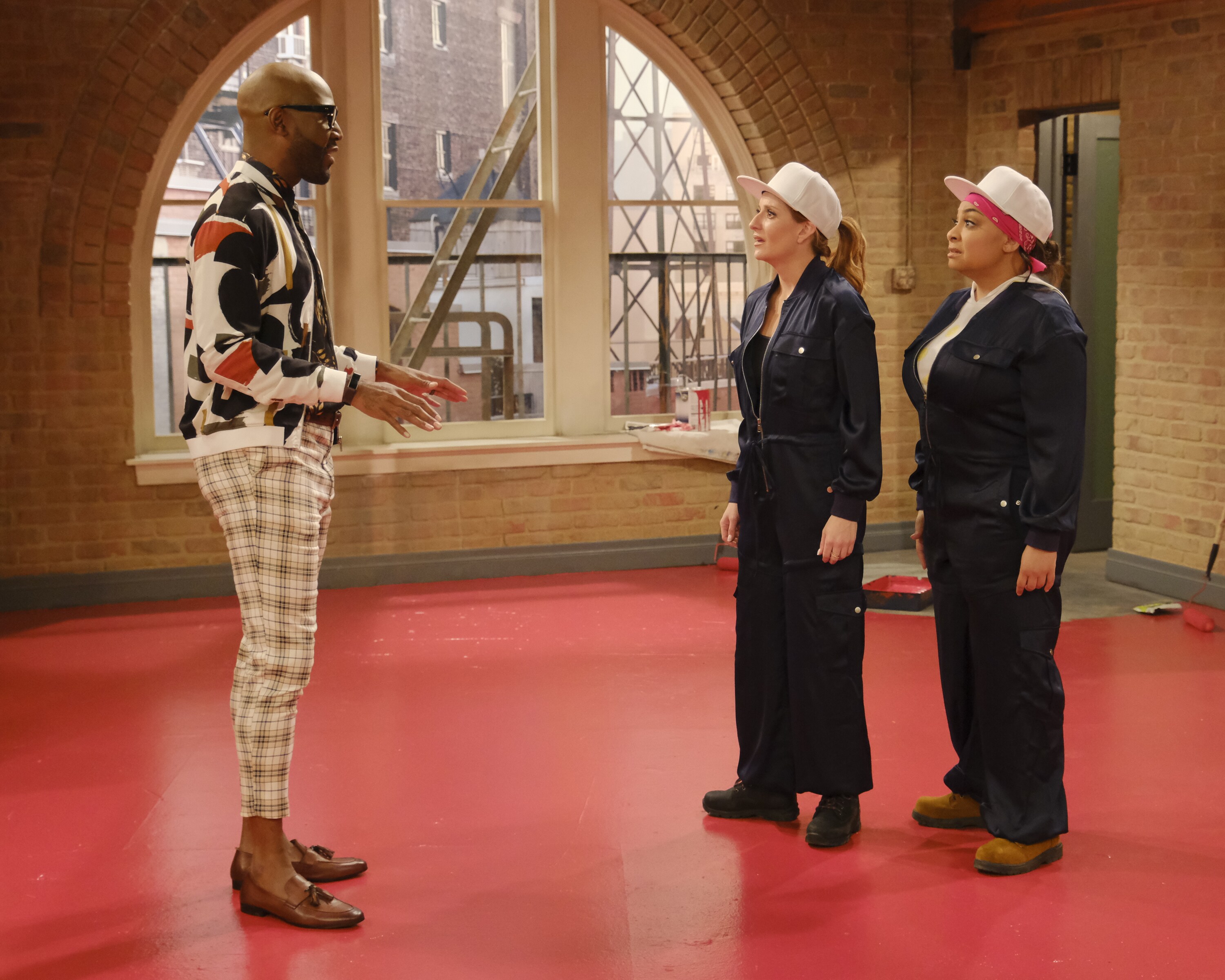 Looking back at your career of writing, directing, acting, and so much more, do you have a favorite?
My greatest accomplishment so far is actually getting my degree from the Academy of Art University. I choose that over any TV show or movie I've been in because it's the one my mom is most proud of! She'll call me and be like, "My baby went to college!" and I'll be like, "Really, mom? Do you know I have 4 shows in the top 10 and that I was Emmy-nominated?" So since it makes my mom happy, I gotta go with that one.
Can't argue with Mama! What's something that you've learned from one show to the next?
I learned that no show is only one person's show. A show is a combination of multiple people, and by that I mean the 300 people running it. You can't do a show without lighting, writers, directors, cameras, costumers — it just doesn't happen. So, I'm appreciative of everyone's position on every show I've been a part of.
You've come such a long way in your career. What's next for you?
I just released an EP and I'm going to be releasing my LP in June. I'm directing more… even just cleaning my house…
Haha, I love it — can't forget that! Thanks so much, Raven. We can't wait to see what you do next.
The season three marathon of Raven's Home starts at 4 p.m. EST/PST on Disney Channel. The Raven's Home season finale, "Level Up," will air at 8 p.m. EST/PST on Disney Channel and in the DisneyNOW app.
And you can stream episodes of That's So Raven right now on Disney+!