Don't stand out, hide your true self, keep it all in—these young adult fears are real, teenage life can be a fine line between weird and weirdly wonderful. At a recent screening of the new Disney+ original movie Stargirl, actors Grace VanderWaal and Graham Vercher were joined by director and writer Julia Hart, followed by a discussion about the film.
Stargirl—based on Jerry Spinelli's novel of the same name—explores the life of 16-year-old Leo, a boy who learned early on that being self-expressive doesn't always win over a crowd. Blending in becomes a way of life for him and his fellow classmates, until one day, a ray of sunshine breaks through the humdrum life of high school in the form of a new girl named Stargirl.
Playing the ukulele and wearing colorful clothes, Stargirl instantly stands out, and Leo is fascinated and drawn to her positivity and passion. VanderWaal and Verchere star as Susan "Stargirl" Caraway and Leo Borlock, and their instant connection helped the two young actors find their characters' relationship together.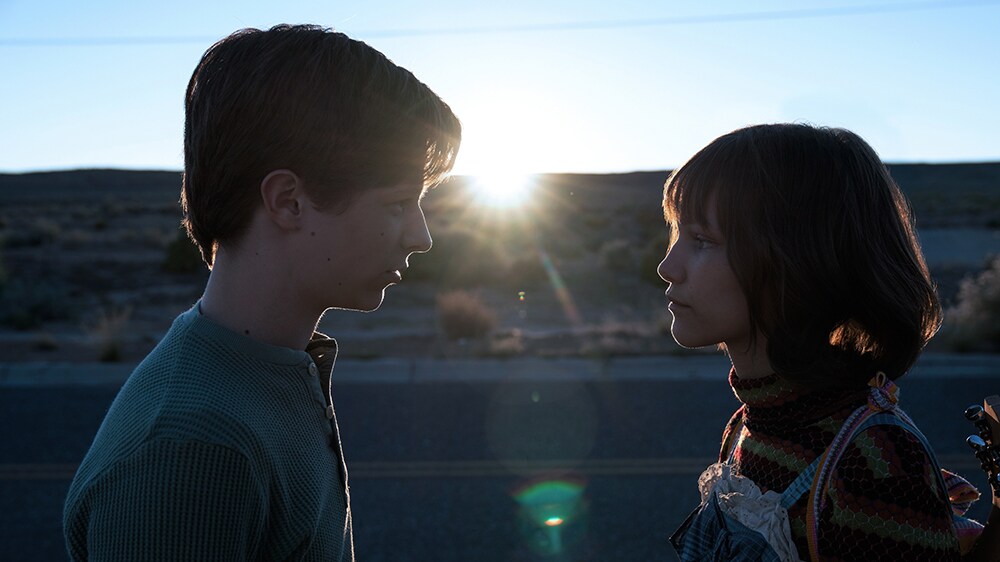 This film is VanderWaal's debut as an actress, and the role was made for her. On finding the perfect Stargirl, Hart recalls that over one thousand people auditioned, but she knew from VanderWaal's first audition that she was the one. "She was just Stargirl, it was pretty obvious from that moment. And then the fact that she sings and also plays the ukulele, it just made it feel that much more like fate."
The everyday life of a teenager can range in emotions in a matter of minutes. In a pivotal scene where Stargirl is confronted on a high school TV show called Hot Seat, Hart found a way to convey the ups and downs of adolescence in a real and meaningful way, "When I read the book and the original screenplay, I feel like there's a lot of YA stuff where there's some unicorn, altruistic kid, and they teach all the other kids to be better. And what I loved about the Hot Seat [scene] was the idea of consequences." 
Hart's background as a former high school teacher gave her plenty of insight into their world: "Something that was very important to me as a high school teacher—and very important to me now as a storyteller—is this idea of intent versus impact. And that our intentions are important, but the impact of our actions is equally important, if not moreso." She continued, "It's such an important lesson for young people, that yes, you want to do nice things, but you also want to know someone else's story."
As much as VanderWaal was made to play Stargirl, it wasn't an easy journey to find the character: "I think every single one of us can relate to Stargirl no matter who you are, there are differences between me and her but she was really, really hard to play just because she's much more—I don't want to say free, because I consider myself a free person—much more confident."
"Even playing a part, that was hard for me, especially with the extras being teens," VanderWaal explained. "You're just a person with a lot of insecurities, and even though it was a movie, it pained me to do something—there were times when I felt like I was in high school too."
From beginning to end, music plays a big role in this musically fueled movie. Songs from bands like The Cars and Big Star are used in such a way that the beats swell at just the right time to make you feel all the feels right along with Stargirl and Leo.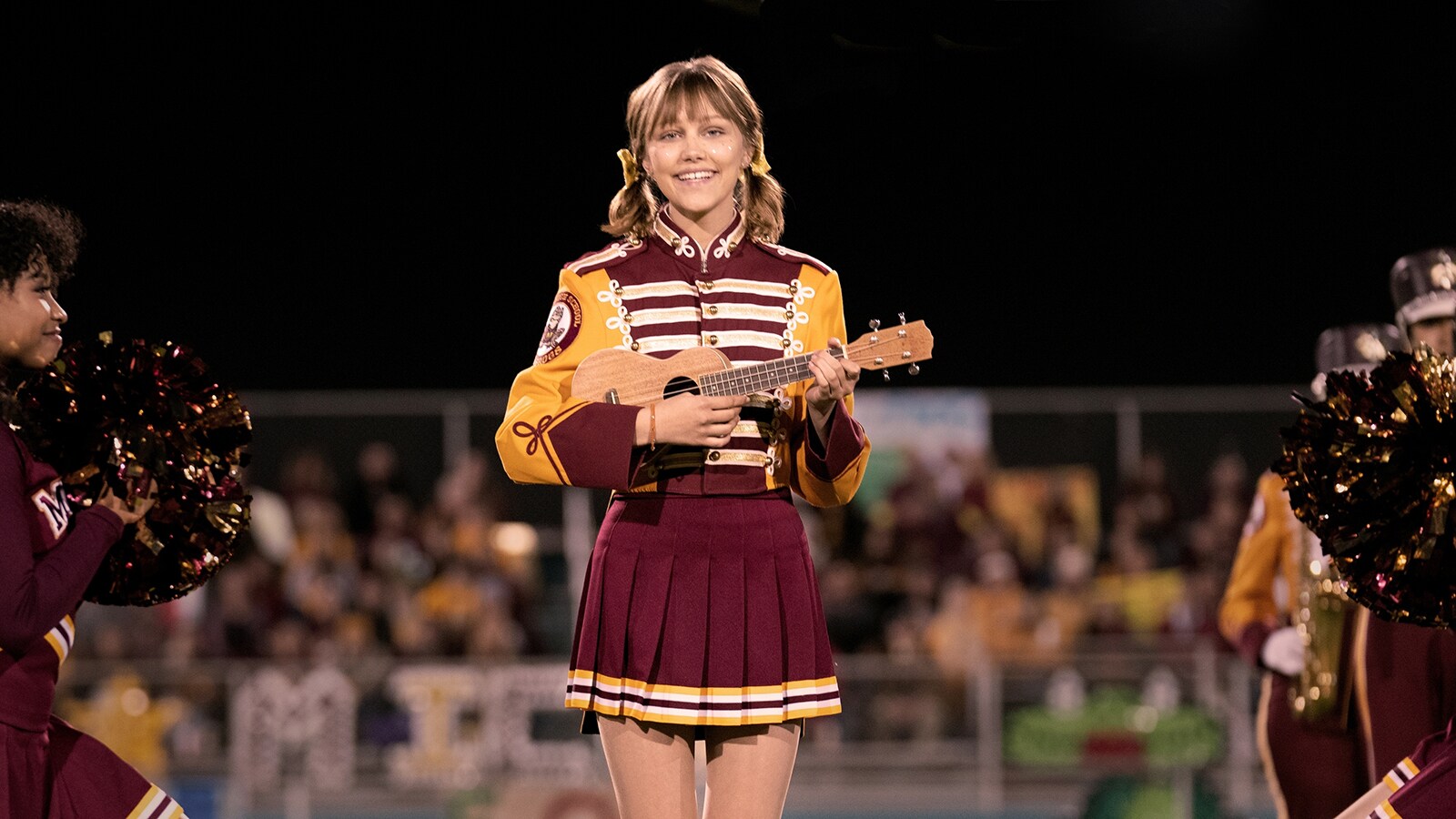 Hart's decisions were intentional and inspired by Spinelli's novel: "I saw an opportunity to turn this story into a musical, to give it that cinematic transcendence." She was surprised that her vision was so well received. "When I went into Disney to pitch the Beach Boys, and The Cars, and Big Star, I was just thinking, like you know, maybe we can get something like that. And I'll never forget when I got the email from the music department being like, all the songs are cleared. I was like, what! Really?" Hart's conceptualization became a reality, "It was just so cool to get to make a musical!"
Stargirl is about fitting in while still being true to yourself. Loving your life and living out loud is something not only teens struggle with—but adults as well. Sometimes you just need a little push to trust and believe, and hopefully find a little bit of Stargirl within yourself. 
Start streaming Stargirl on March 13th, only on Disney+!