Welcome to Kumandra, a world unlike anything you've seen before from Walt Disney Animation Studios. This fantasy world is the setting for Disney's Raya and the Last Dragon, an adventure movie that features the first Southeast Asian Disney princess, Raya (voiced by Kelly Marie Tran). Long ago, in Kumandra, humans and dragons lived together in harmony. But when an evil force threatened the land, the dragons sacrificed themselves to save humanity. Now, 500 years later, that same evil has returned and it's up Raya, to track down the legendary last dragon to restore the fractured land and its divided people. However, along her journey, she'll learn that it'll take more than a dragon to save the world—it's going to take trust & teamwork as well.
The story of Raya and the Last Dragon is certainly a rich and expansive one, and the visual details of this movie reflect that in every way. The production team behind Raya spent years on this film, making sure every detail was just right.
The movie was directed by Don Hall and Carlos López Estrada, the latter of whom came from the world of live-action filmmaking. But López Estrada was especially excited to explore the medium of animation to its fullest. "I think that what is incredible about Disney Animation, being relatively new to this world, is the amount of attention to every single detail. Obviously, these are animated movies, so everything you see on the screen is created by us. So we have a chance to decide how we're going to design it, how we're going to allow the story and our inspirations to affect it," he shared.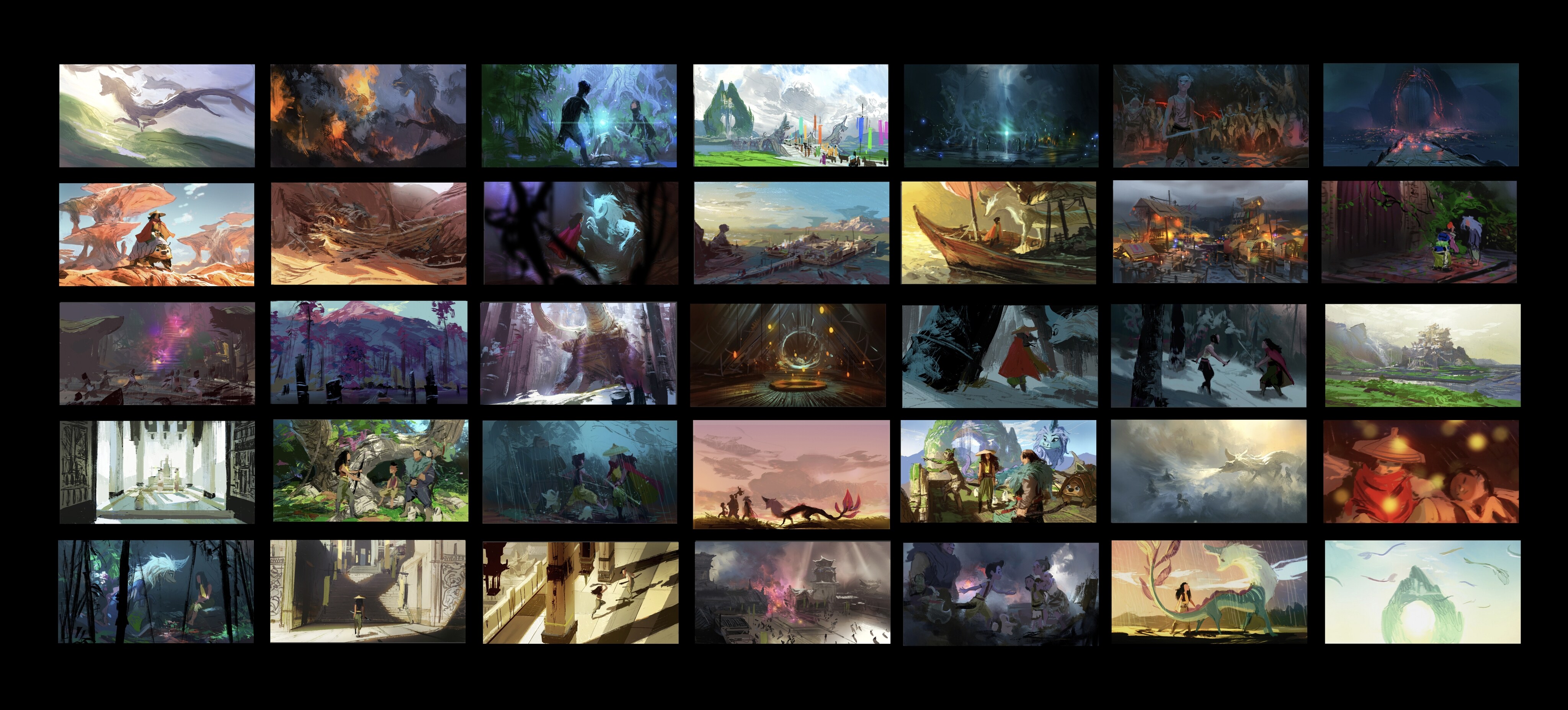 Production designer Paul Felix was excited to discuss the detail that went into this film, especially when it came to the different lands of Kumandra. The world of Kumandra is inspired by the many cultures and people of Southeast Asia and the production team wanted to create unique lands within the fantasy world Kumandra itself. Felix explained, "Kumandra's people used to be united but long ago separated into five lands, representing the parts of a dragon: Spine, Fang, Talon, Tail, and Heart, each with its own culture and outlook. We wanted to reflect each land's distinct personality through design."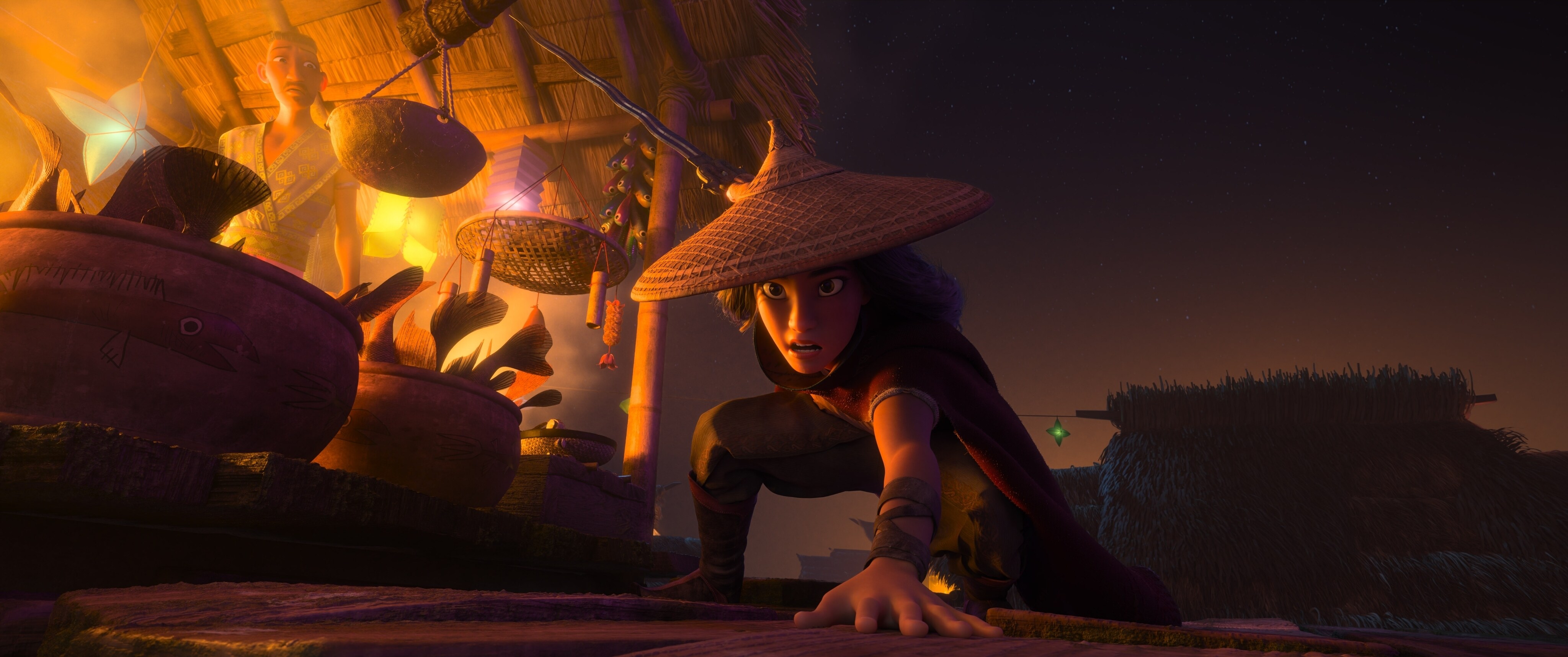 The filmmakers start by working with a visual development team to create concept art, and then the art department works with the directors to identify which designs for props and sets will be used in the film.
John Aquino was the lead modeler on the environment modeling team and helped take the conceptual drawings created by the visual development artists and give them dimensional form. Modeling is the process of digitally building an environment in the computer, but, as Aquino points out, "not only build it—[but] have the environment tell a story by having it look lived-in, weathered, and unique." He shared that his favorite land of Kumandra to work in was Talon — the marketplace, which drew inspiration from Southeast Asian night markets. "Growing up in the Philippines, I used my own personal memories and experiences of visiting local marketplaces to address this environment."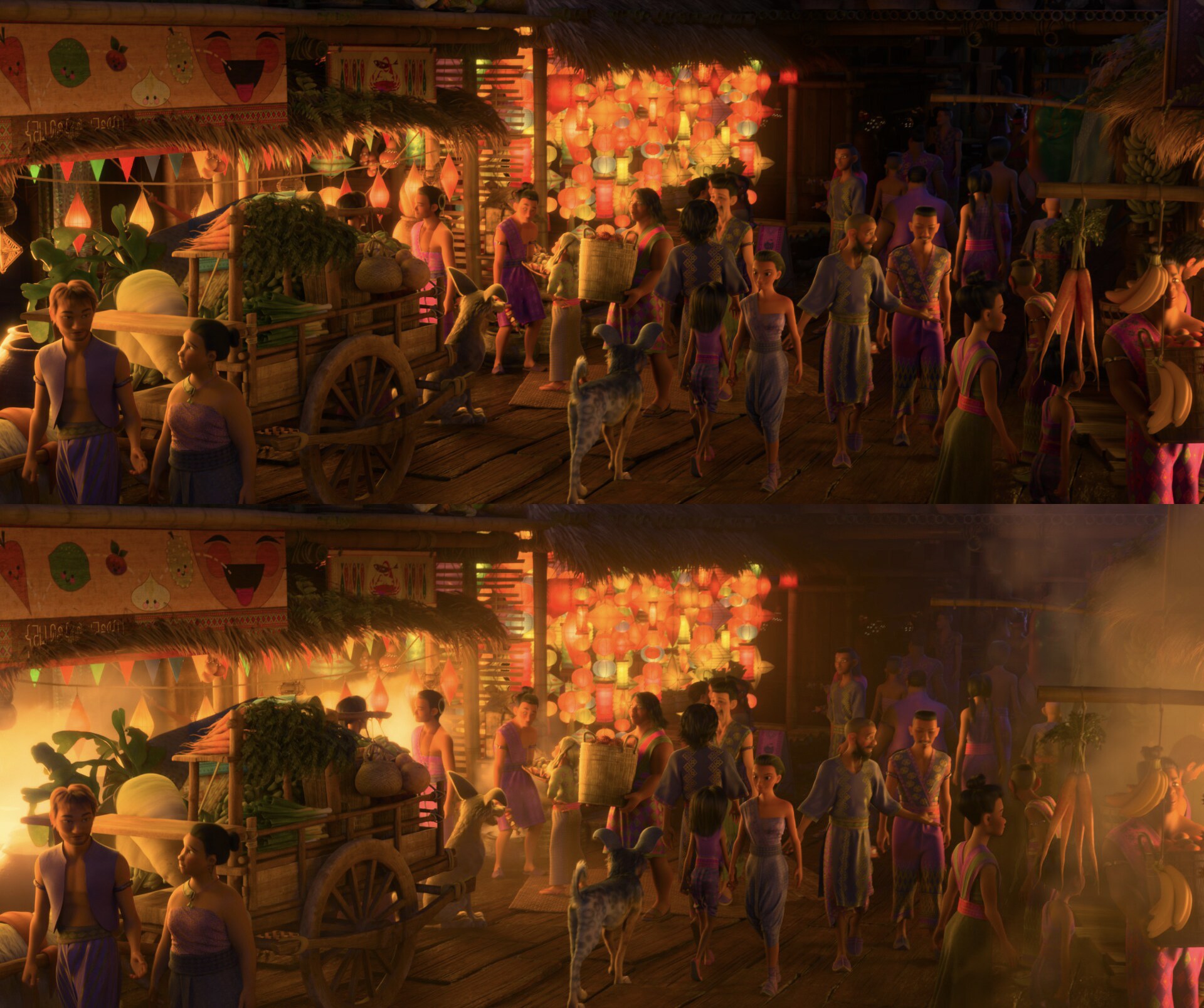 The marketplace in Talon was a unique visual challenge — the modeling department had to continuously collaborate with the visual development, layout, animation, effects, and lighting departments to incorporate things like steam, smoke, and reflective light in creating this unique atmosphere. It was a huge feat, especially when tasked with the creation of all the additional market stalls, boats, lanterns, food, and other props needed to populate the environment. Aquino revealed that when they finished working on Raya, "there [were] 63 master sets that were built and 1,170 elements created [by the modeling department]."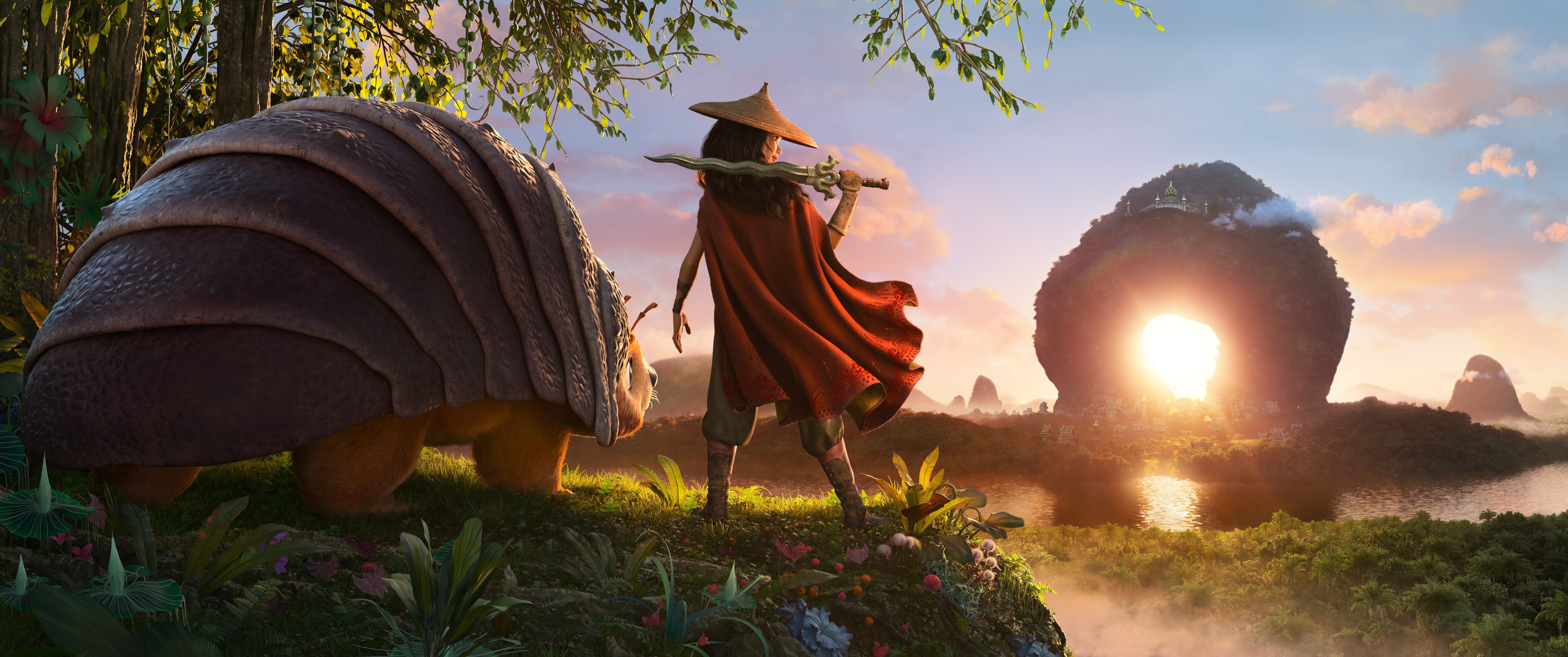 When it came to the cinematography in the film, Adolph Lusinsky and Rob Dressel have been helping to develop the look and feel of Raya and the Last Dragon for years. Lusinsky is the Director of Cinematography – Lighting, while Dressel is the Director of Cinematography – Layout. They collaborated with the directors on an interesting conceptual approach to the cinematography in the film. Dressel explains, "A big theme of the film is trust and distrust, which are polar opposites, but we see these themes through the film help drive the visuals."

Therefore, Lusinsky and Dressel came up with a unique visual language to represent the themes of trust and distrust in the movie. In more intimate moments, especially when Raya is with her friends or family, they used a broad and soft color palette with a lot of shallow focus, to create an intimate feel. For scenes where the theme of distrust was more on display, the visuals shifted to the contrast — showing a deeper focus, a narrower and almost monochromatic color palette, and strong silhouettes.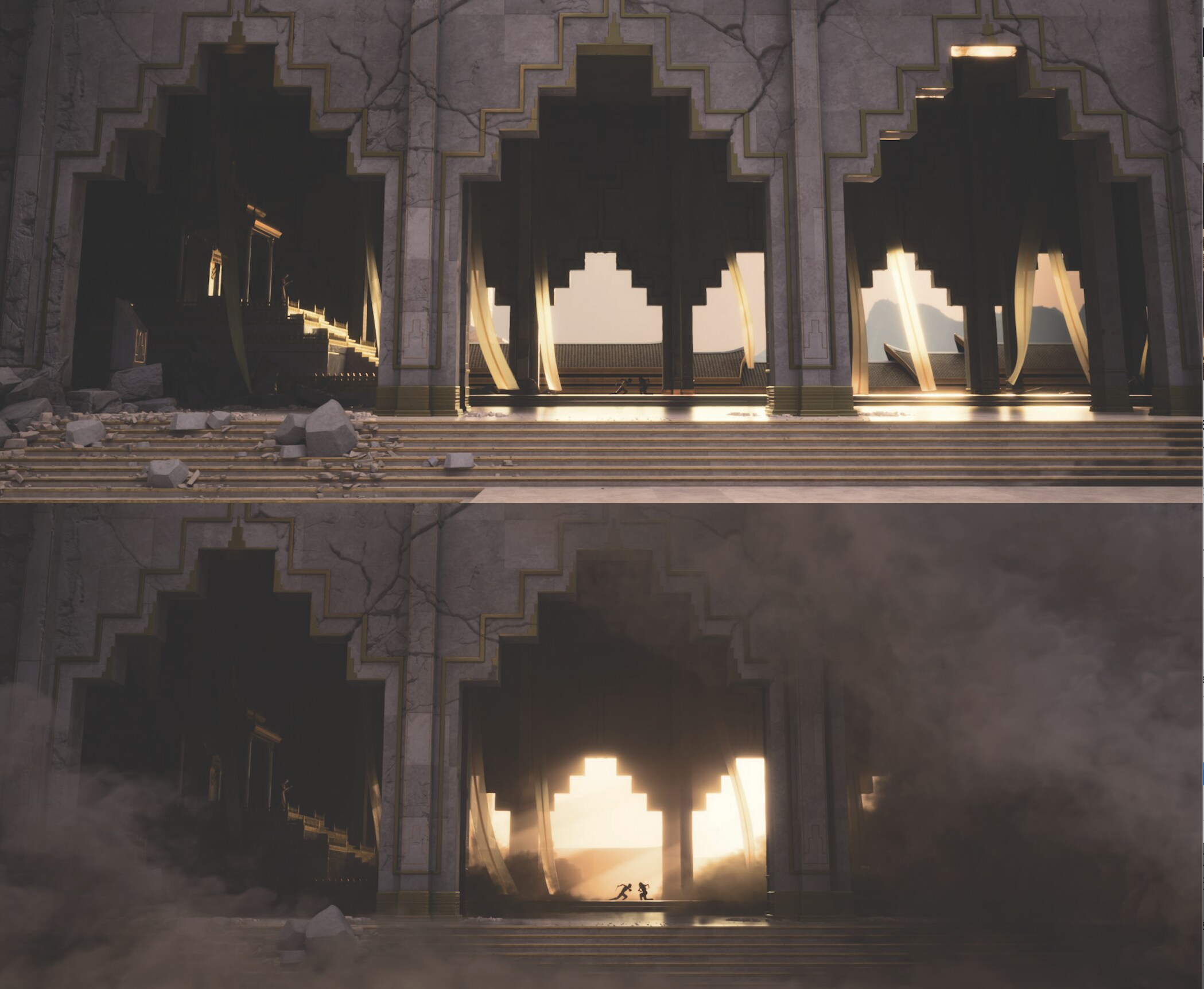 López Estrada reiterated, "Every decision really has so much intentionality behind it, and I think that is hopefully what is going to transport you into the world of Kumandra, the fact that you can look everywhere on the screen, and there's so much thought and so much research and so much love put into every single frame."

We can't wait for all of you to see how this team's incredible artistry brought Kumandra to life when Raya and the Last Dragon premieres in theaters and on Disney+ with Premier Access on March 5! Disney+ subscription and additional fee required.
Be sure to follow Disney+ on YouTube, Facebook, Twitter, and Instagram for all of the latest Disney+ updates and more!