We just got updates about the new Toy Story Land coming to Disney's Hollywood Studios this summer, and we are eternally grateful. Prepare to board your toy rocket and spin through space on the Alien Swirling Saucers! Take a look at the concept art for the ride: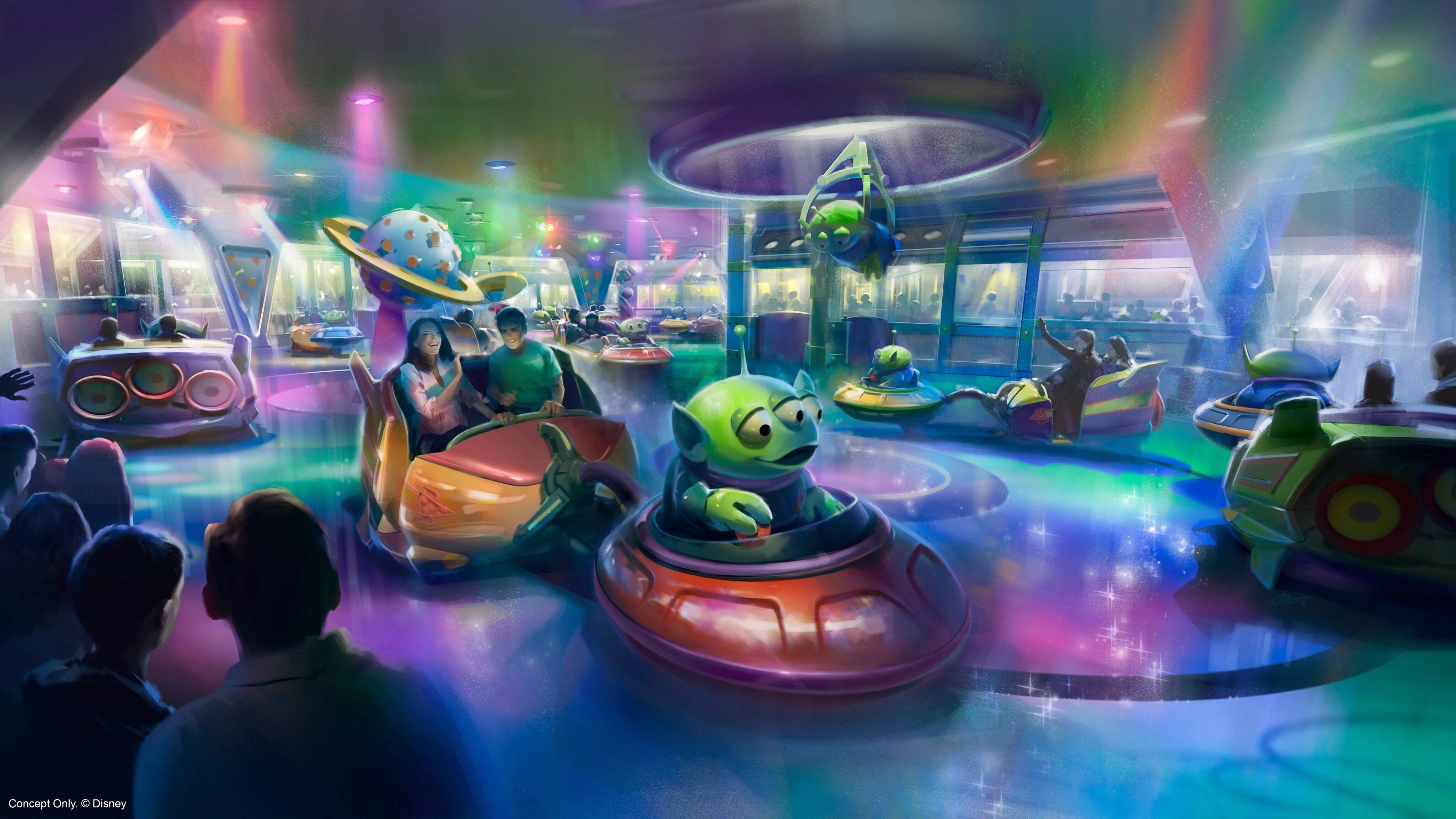 Oooo, this looks like a blast! Inside a play set that Andy won at Pizza Planet, the Aliens have their flying saucers powered up and waiting to take you on a wild ride. While you're spinning to the intergalactic beat of electronic space music, who knows—maybe you might be lucky and get "chosen" by the claw! We're so ready to shrink to the size of a toy and have an out-of-this world experience in Andy's larger-than-life backyard.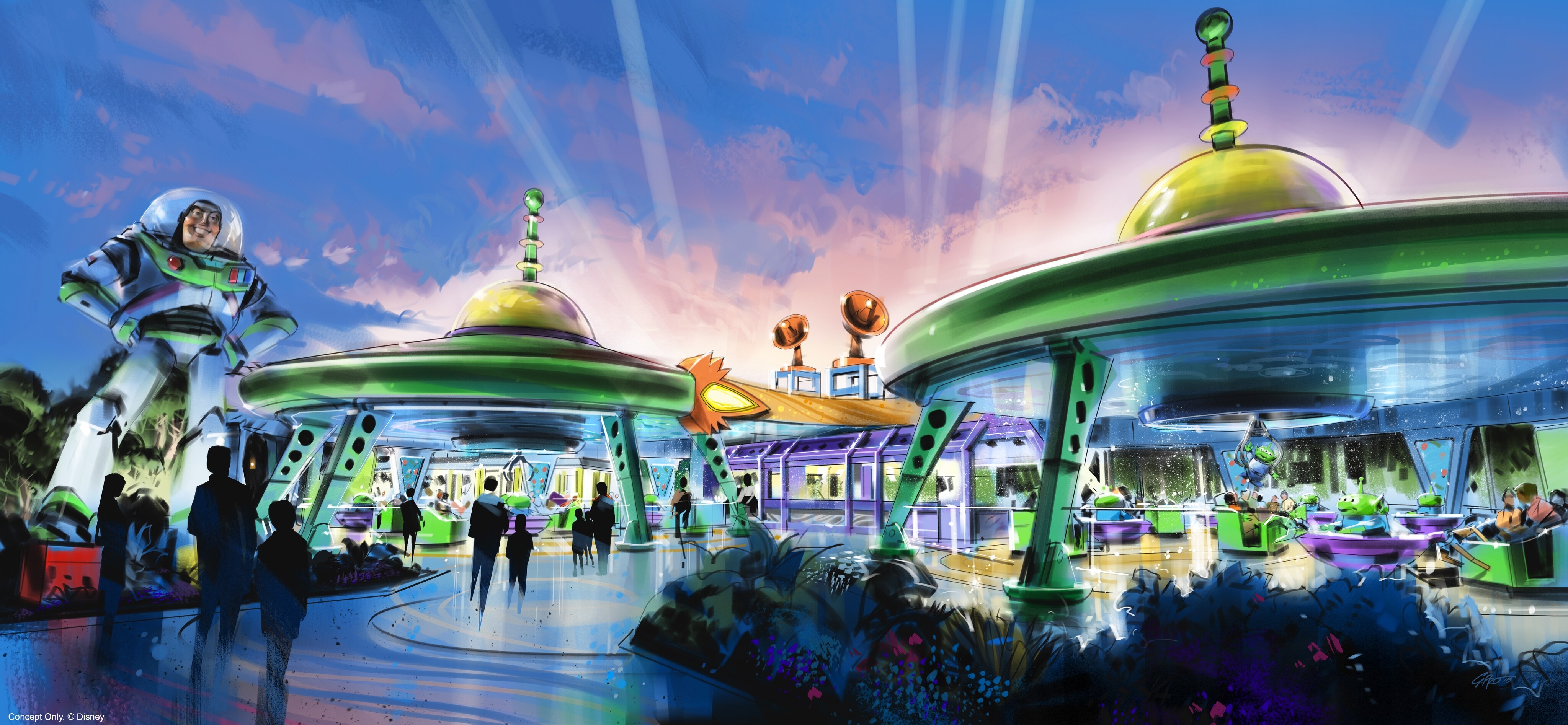 What are you most excited to experience in Toy Story Land this summer?