I recently had the opportunity to experience Toy Story Land with my teammates, Jenny and Kelly, and it was truly one of the best days of my life. The new land is located at Disney's Hollywood Studios in Walt Disney World and it's everything I ever dreamed it would be. As a huge Toy Story fan growing up, I've always wanted to hang out in Andy's backyard, and that dream came true the minute we stepped inside Toy Story Land. The initial feelings that washed over me when we entered the land were a mixture of excitement and nostalgia. There are so many new things to see, but you'll also recognize references to the favorite games of your childhood, no matter what age you are. When you walk into Toy Story Land, you are officially a toy in Andy's backyard and it is amazing. This is all part of the ongoing transformation of Disney's Hollywood Studios into a place that will allow us to immerse ourselves in new worlds, and we are ready for it.
Here's the first thing we saw when we walked in. Iconic: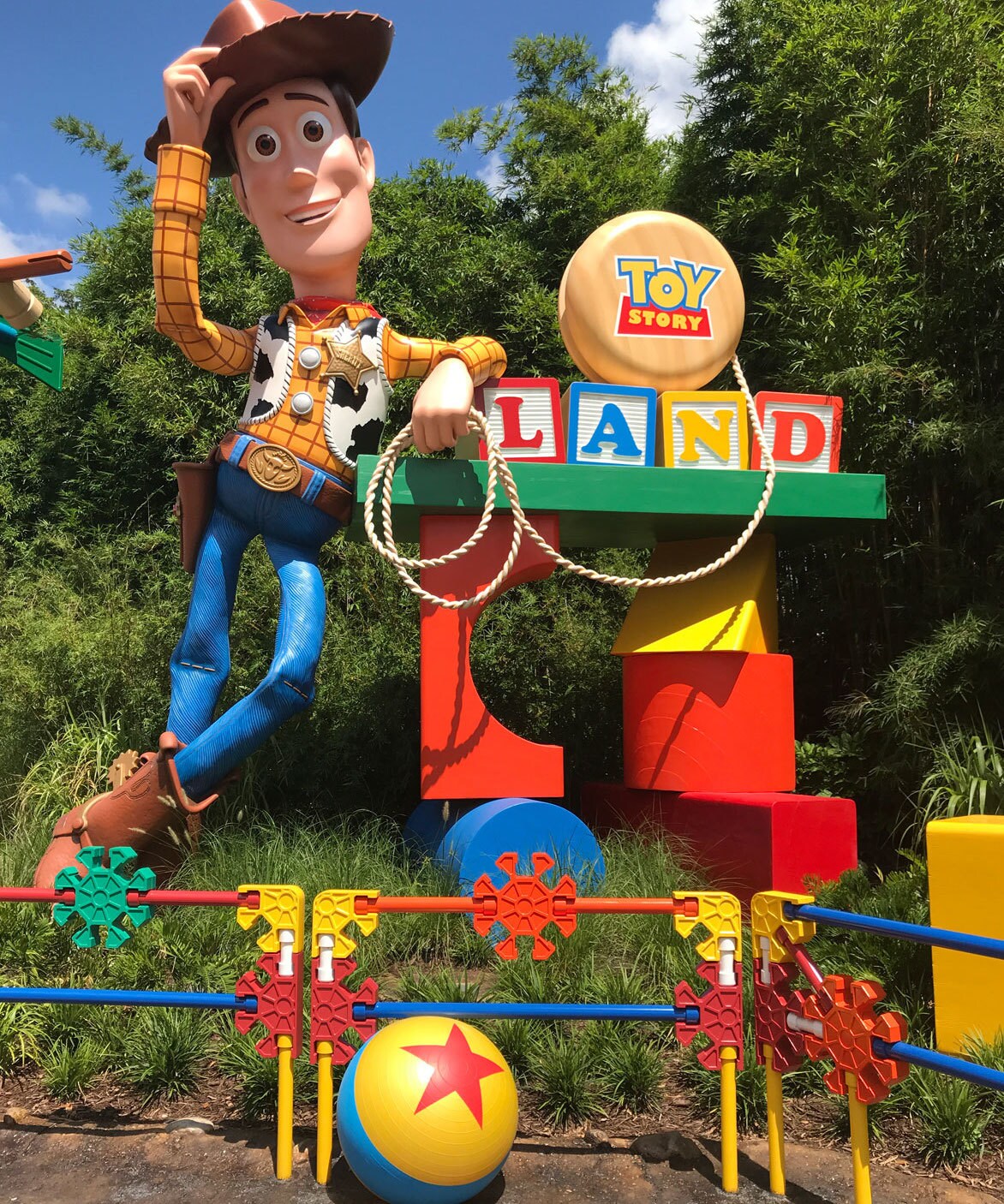 Yup, that's Woody! He welcomed us to the land and frankly, we were already crying tears of joy.

We next wandered around Toy Story Land for a bit, taking in all the details. If you look closely, you can see Andy's footprint on the ground!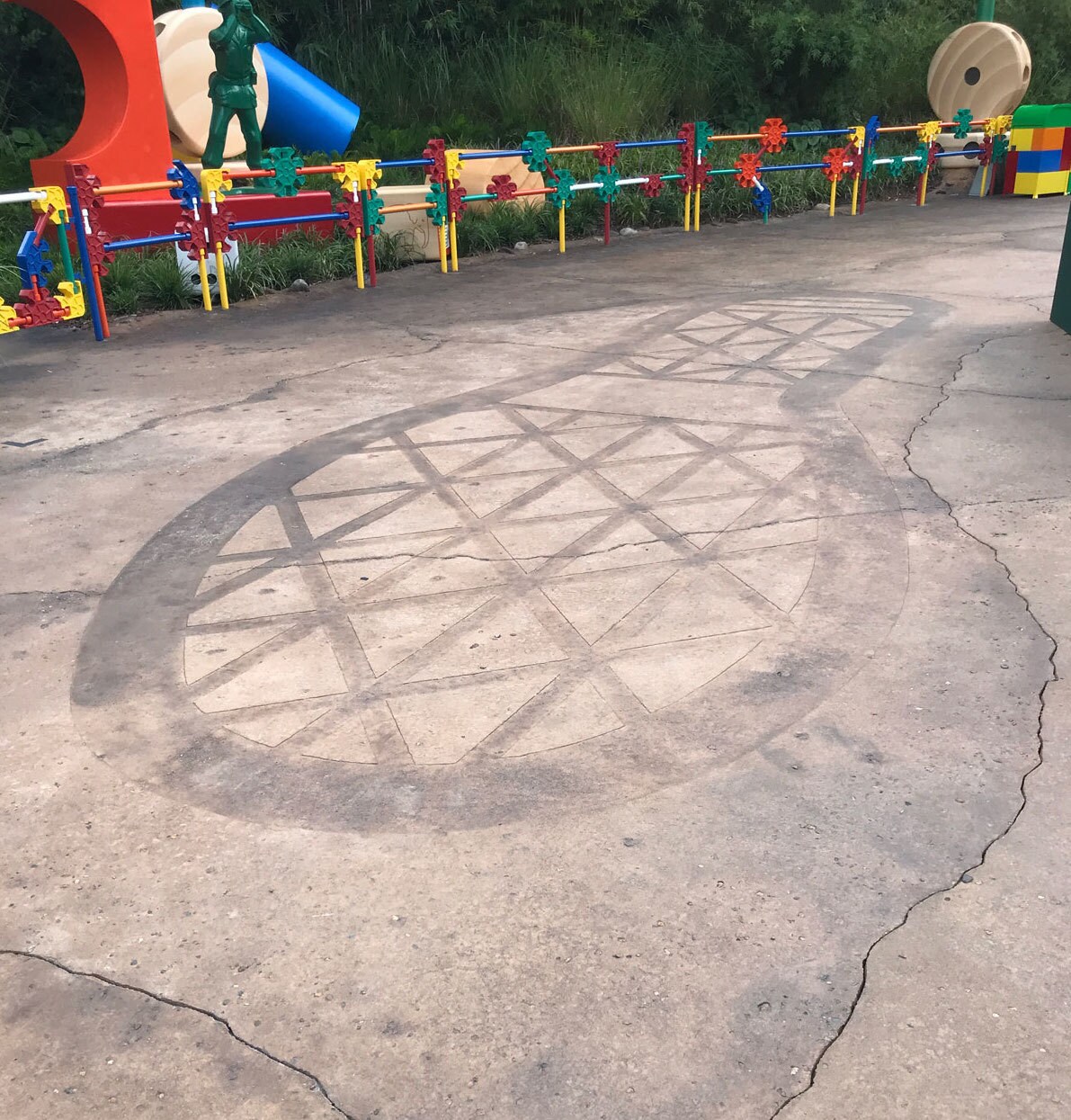 It's details like these that make our hearts full.

It should be noted that we took a lot of pictures on our journey through Toy Story Land. I actually think I have never taken so many pictures in my whole life, and I have no regrets. The photo op situation is limitless. Take a look at this cool block wall. We spent a lot of time there and it was necessary. Here's a closer look at an alien headband:
And there's also a Slinky Dog headband! Don't mind if we do: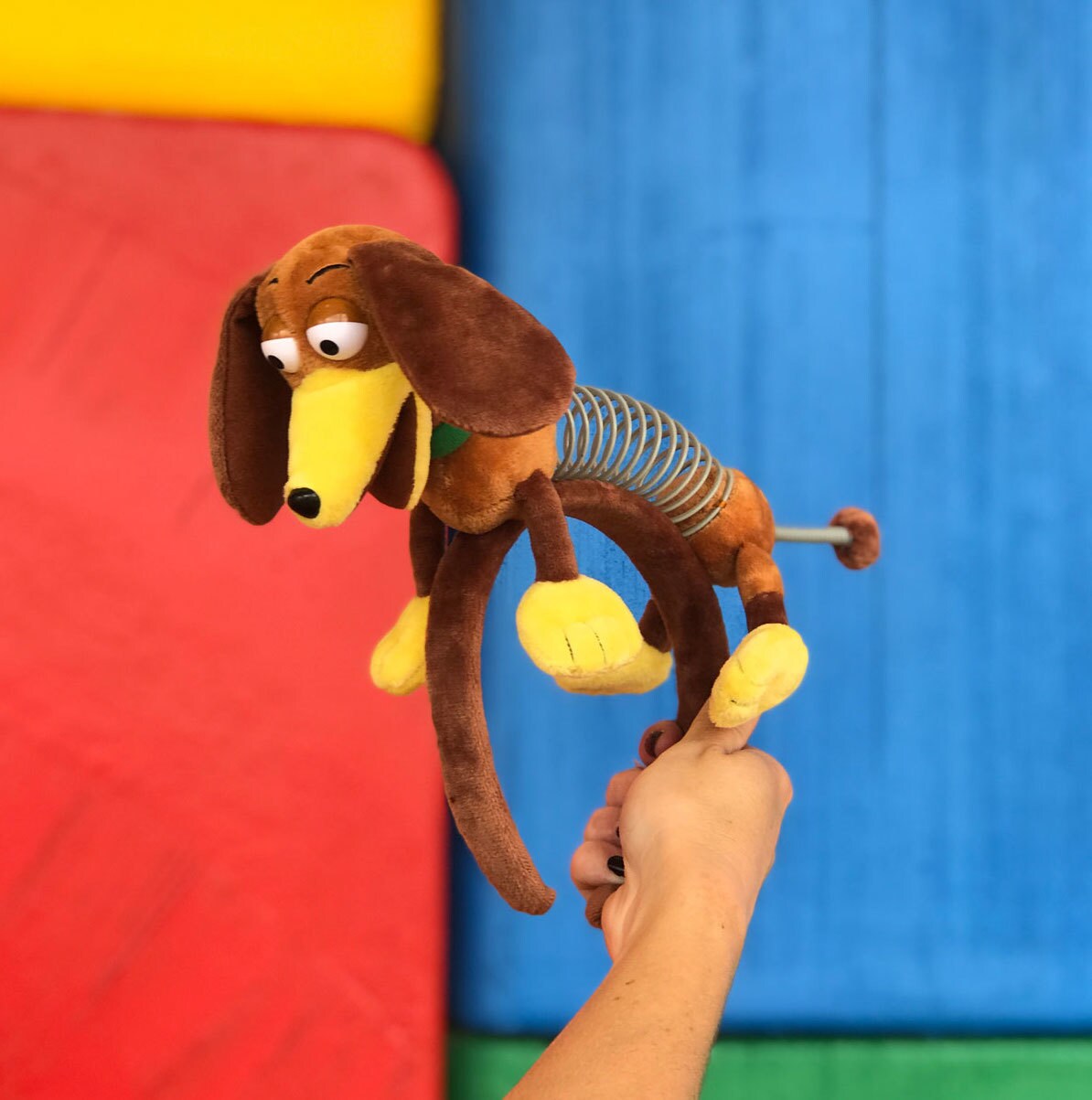 We also found this really, really cute popsicle stick bench: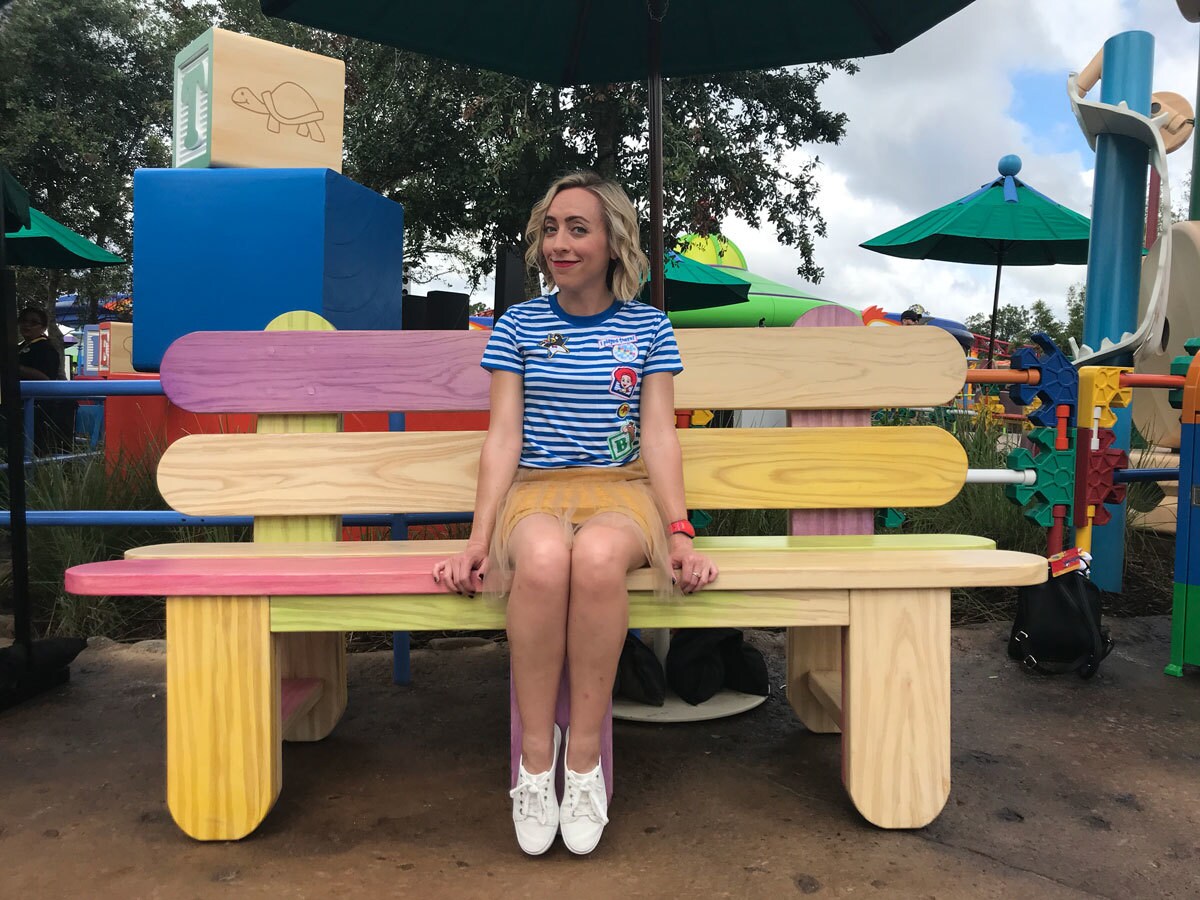 And of course, this iconic object: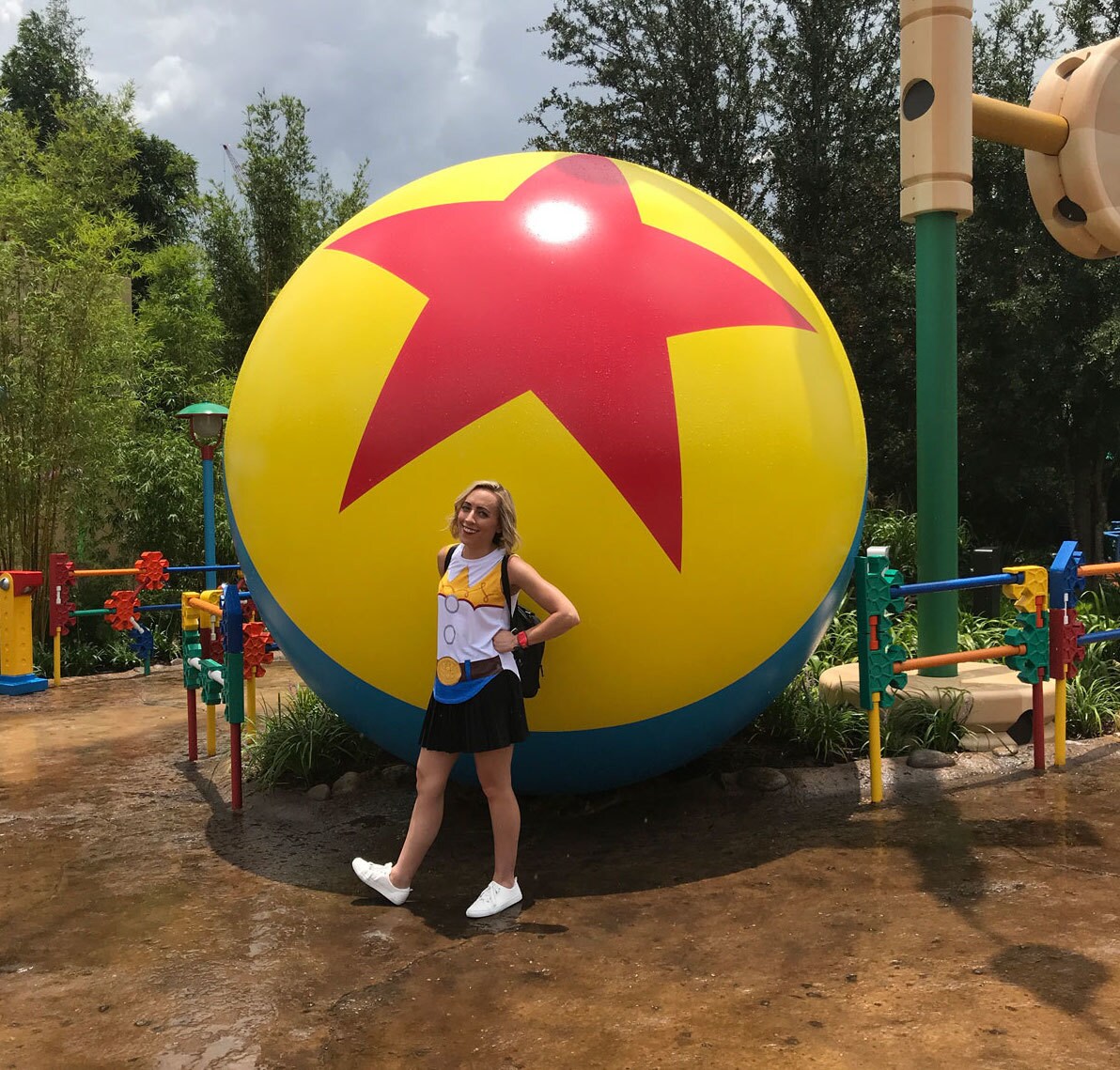 Next we stopped at Woody's Lunch Box, where you can get breakfast, lunch, and dinner! There are many delightful treats there, including "Totchos," which is a combination of tots and nachos. Yes, you read that right. Thankful for that menu item because it is our new favorite thing. Here's a look at the front of Woody's Lunch Box: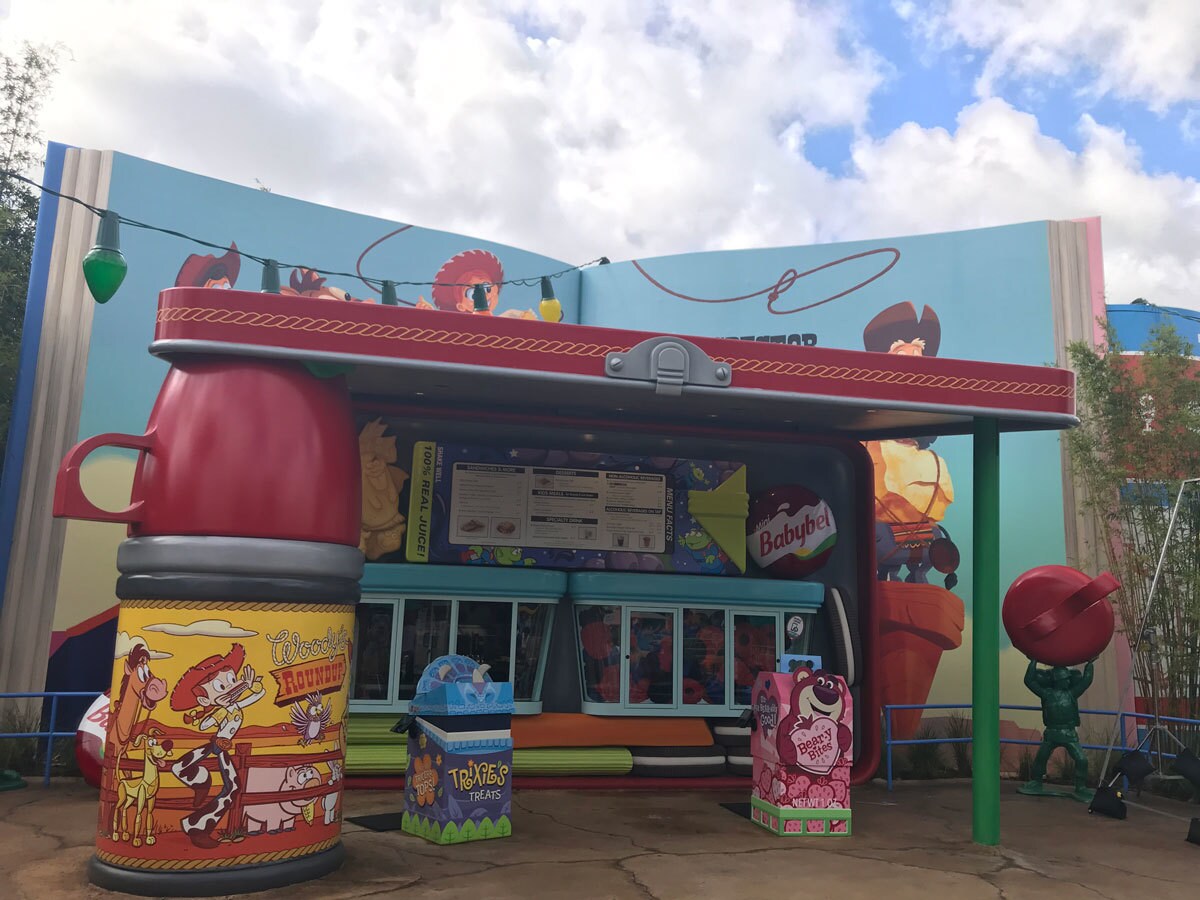 After we explored, it was time to get on the rides! Slinky Dog Dash was so much fun, and full of surprises. There is also so much to see in the queue for Slinky Dog Dash. You will recognize some of your favorite toys growing up, and lots of Toy Story references, including this drawing from Andy: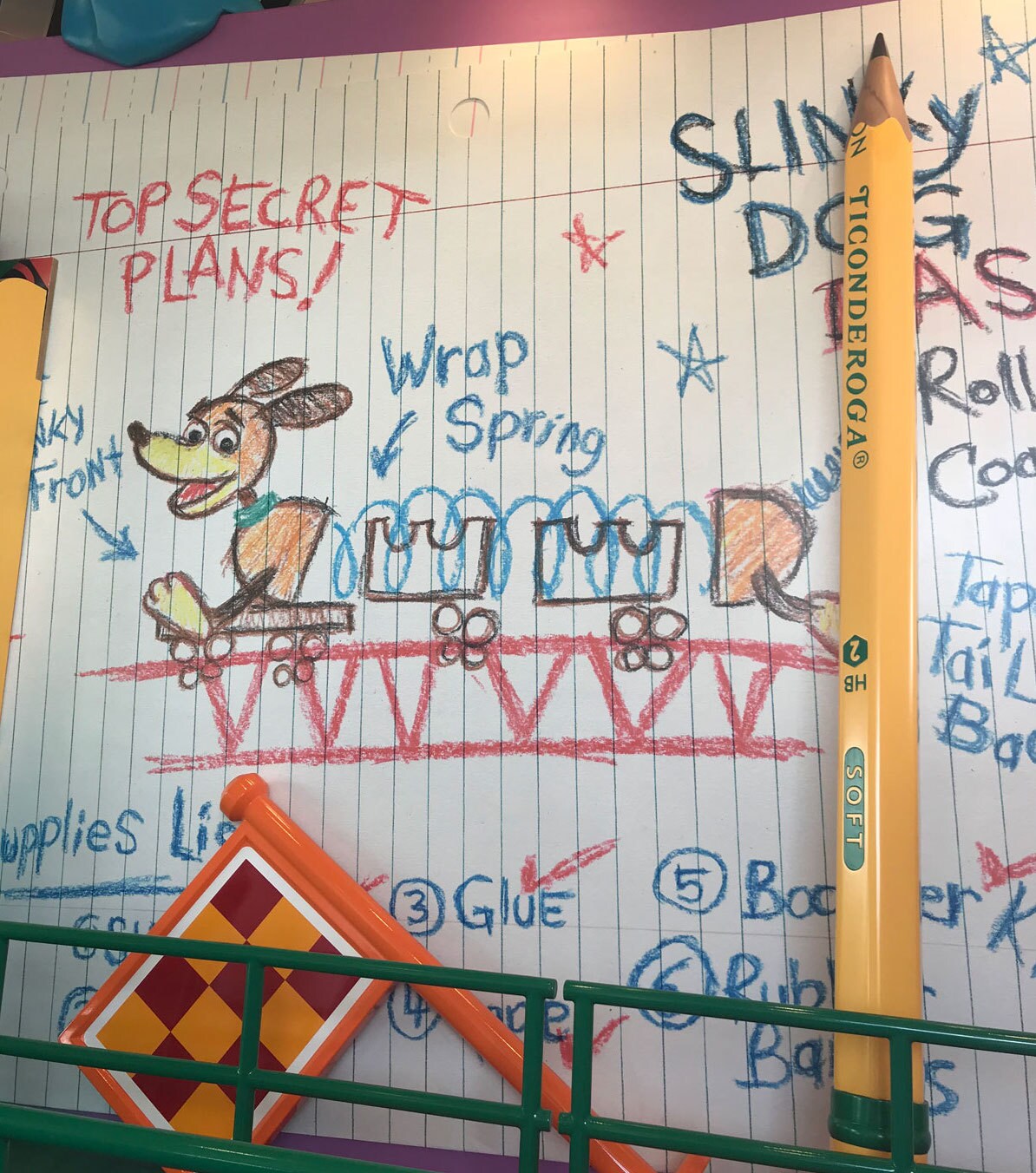 Next, we made our way to the Alien Swirling Saucers. Rest assured, we were saying "OoooooOOOoooo the claw!" during this photo: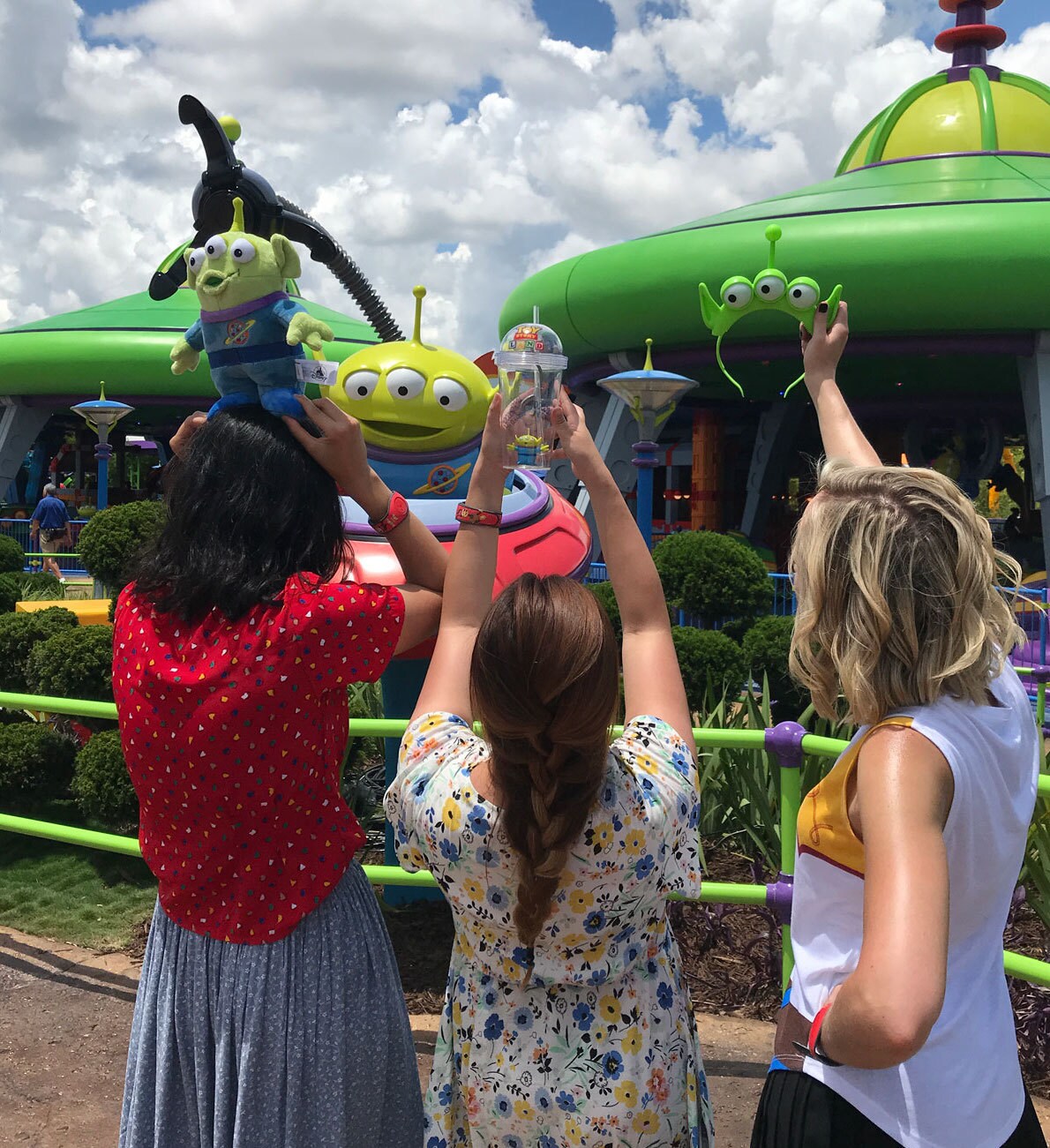 Then we had to take a spin on one of our favorite rides ever, Toy Story Mania! There is a brand new carnival toy box entrance that is absolutely adorable: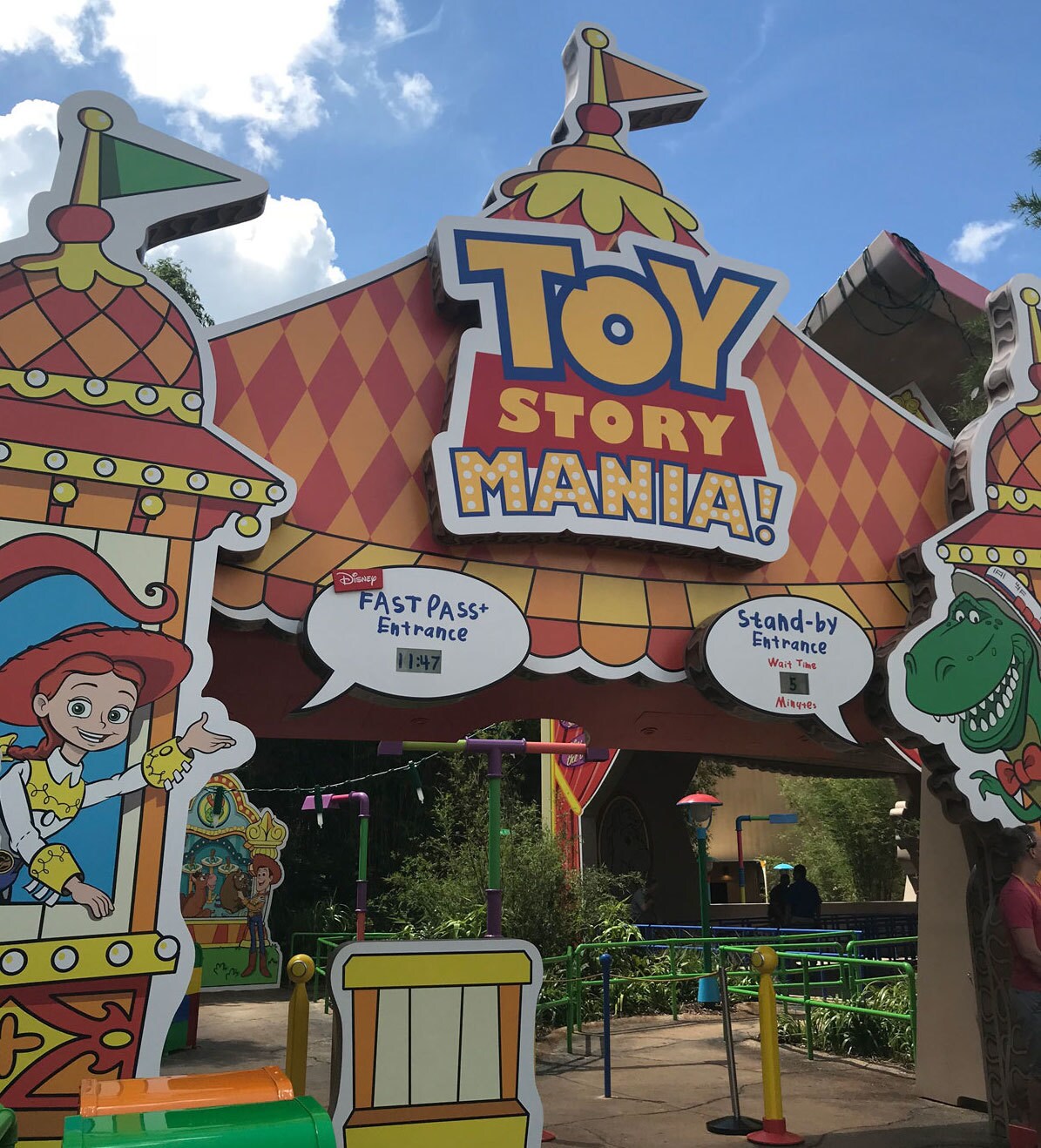 I have to say, I got one of the best scores I've ever achieved when I went on the ride, and I'm pretty proud of myself.

Once that fun was had, we were on the look out to greet our fave characters. I met Buzz Lightyear for the first time, and I was truly impressed. He even did a "to infinity and beyond" pose with me.
We also got to hang out with Woody. I got to give him a high-five and it made my day: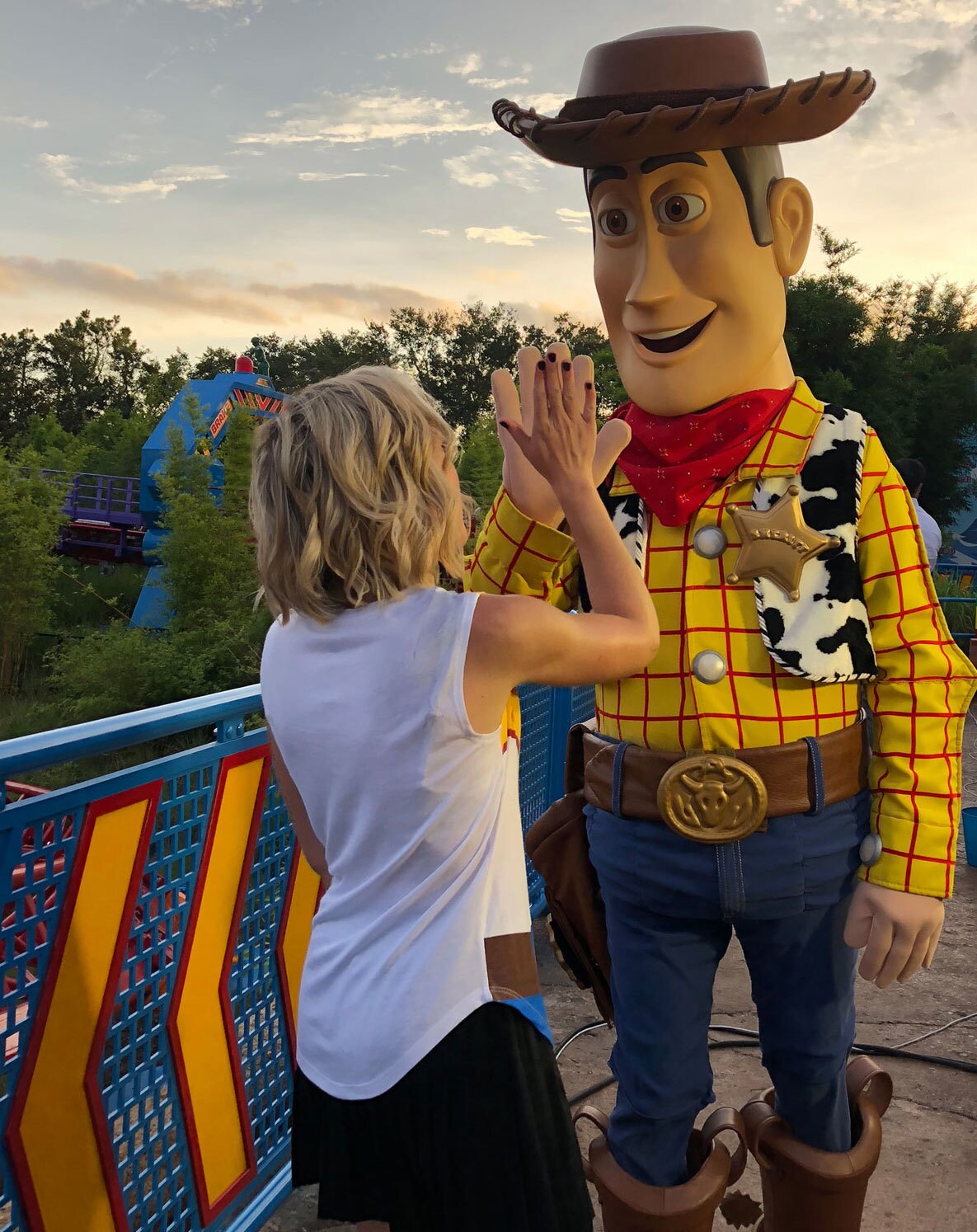 Here's Woody feeling 100 about the opening of Toy Story Land: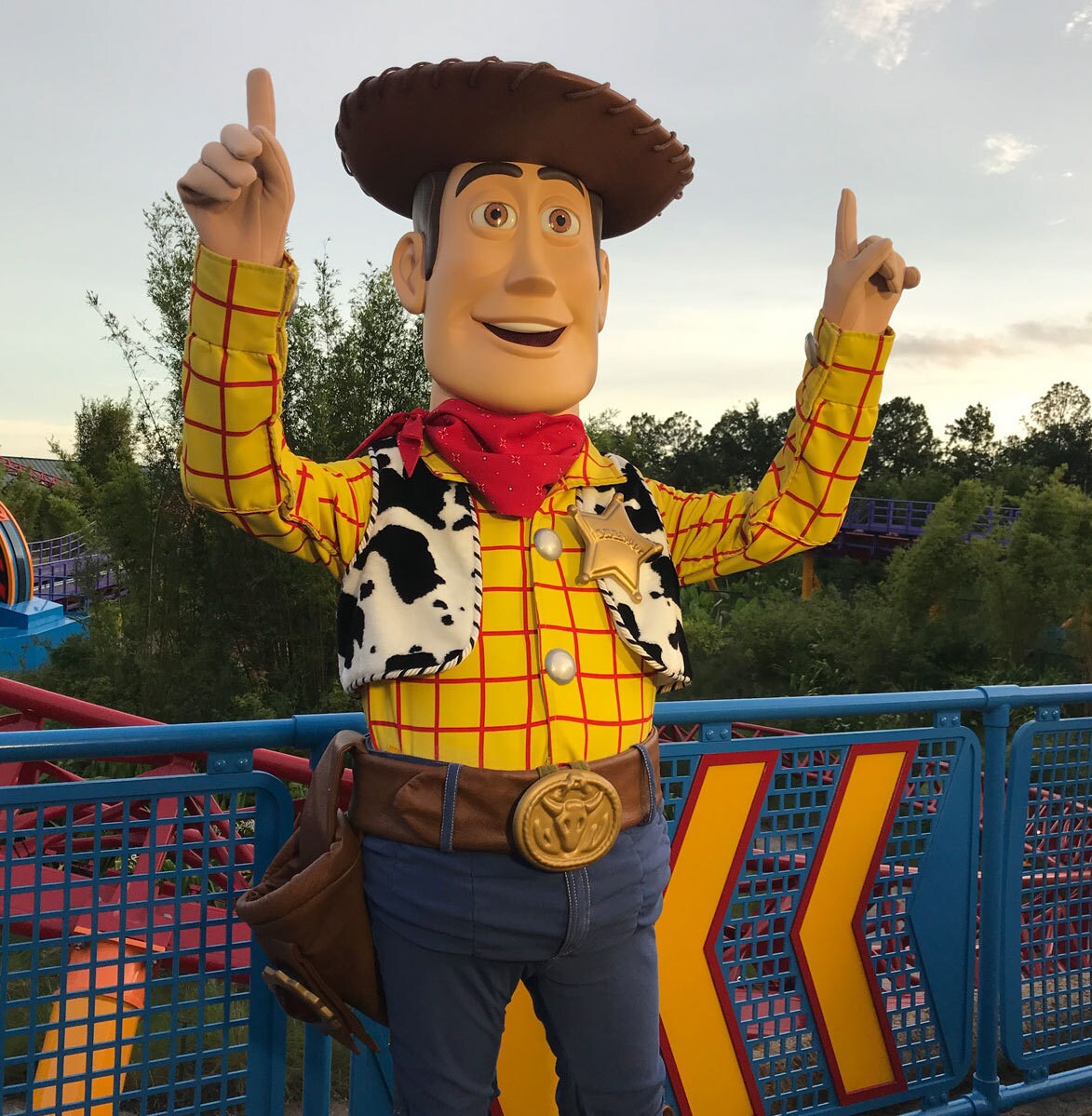 As night fell on Toy Story Land, Jenny, Kelly, and I felt like kids that had gone back in time to our childhood to hang with all of our favorite toys. Here's a beautiful view of Slinky Dog Dash after the sun went down: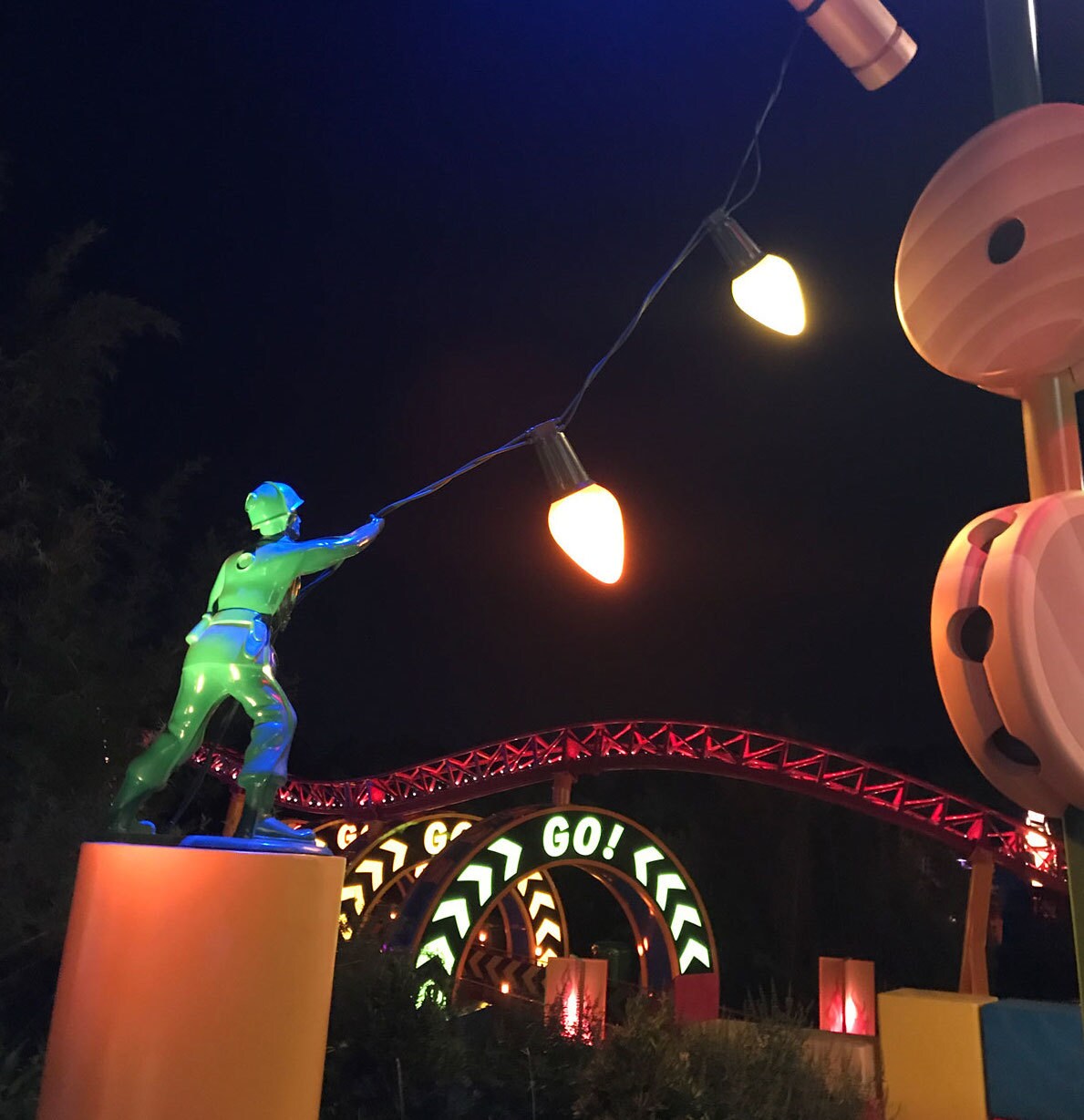 The details are just so magical! The joy on our faces here says it all: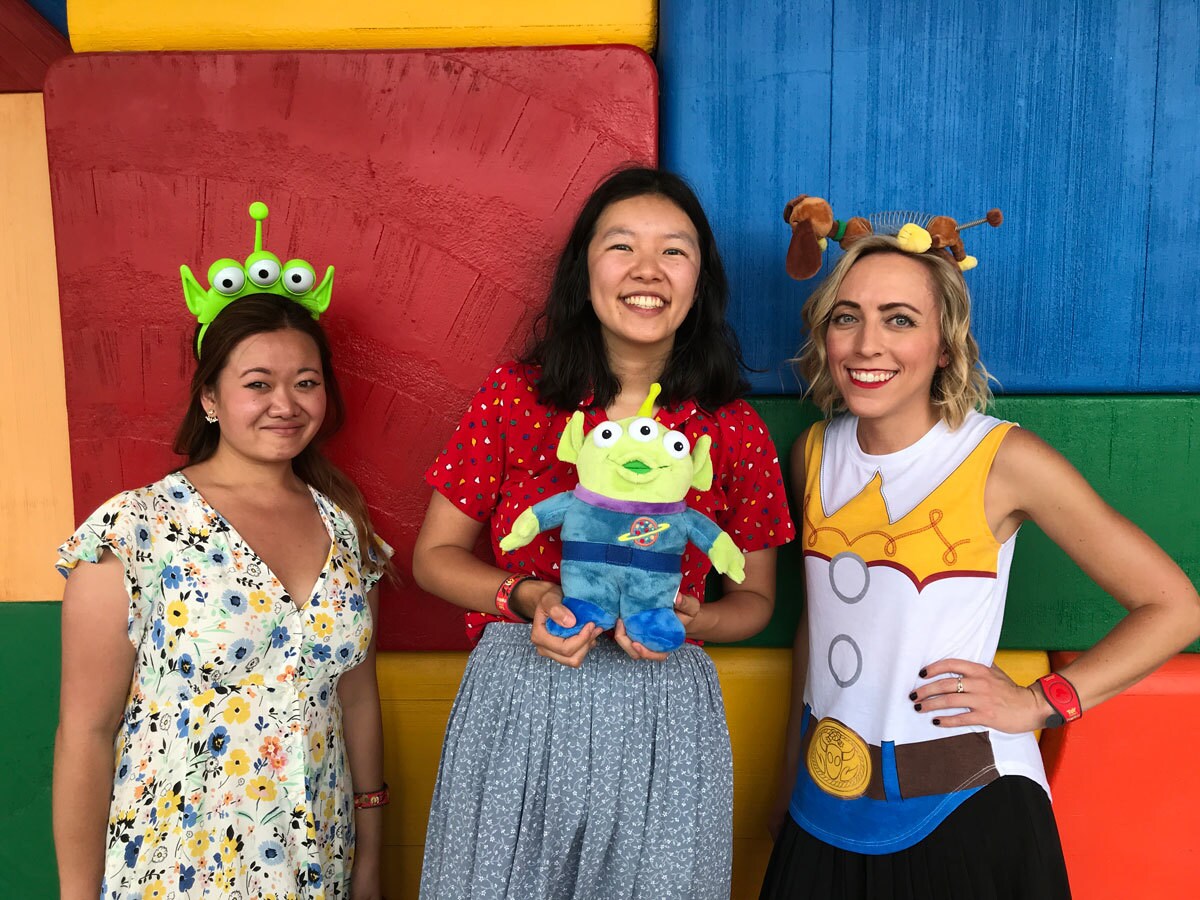 Thank you to all of the Walt Disney Imagineers and Cast Members who made Toy Story Land possible. It was a magical experience to be in the land, and we can't wait to make our way back to Disney's Hollywood Studios in Walt Disney World to see it all again!