On October 7, 2017, a secret meeting of Marvel Studios' best of the best took place on the set of Avengers: Infinity War and was documented with a photo. Today, to kick off the yearlong Marvel Cinematic Universe 10-year anniversary celebration, that iconic class photo of 79 actors and filmmakers was finally unveiled! Take a look at this big, happy family of Marvel Studios Super Heroes: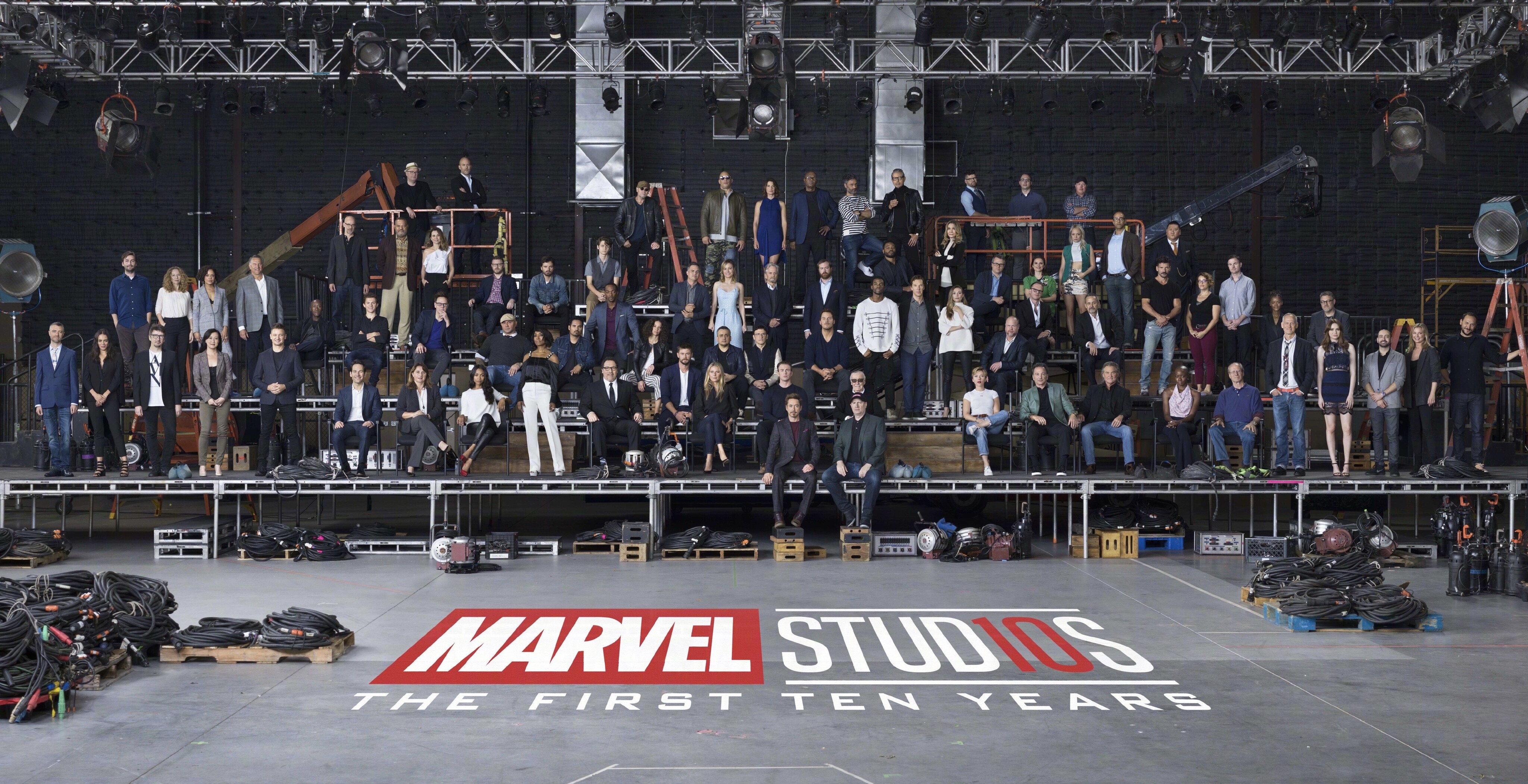 Here's a glimpse behind the scenes of the photo:

Marvel Studios 10th Anniversary Announcement – Class Photo Video
You bet we would be fanboying and fangirling too—all of our favorite people are in one room!

This calls for a celebration! Here's your chance to join the Marvel 10-Year Sweepstakes on social media, which starts today and runs until March 15. Each week will feature a different Marvel film, which is your cue to post a photo of yourself on Twitter or Instagram and/or tweet your favorite personal memory from that week's film. Don't forget to hashtag the film and #Marvel10YearSweepstakes to be entered for a chance to win!
Each week, there will be a drawing for one lucky fan to win the Ultimate Marvel Fan prize package—this includes a Captain Marvel set visit, a Marvel Studios visit and tour, tickets to the Avengers: Infinity War premiere, and all transportation and lodging, to name a few.
The Marvel Cinematic Universe all started a decade ago with Iron Man, and the anticipation after watching every single blockbuster trailer still overwhelms us to this day. Marvel's 10th anniversary begins with the release of Avengers: Infinity War, covering the decade of iconic films since 2008. You can look forward to exclusive collectibles, in-theater events, and more in the near future!
It's been a thrilling decade in the Marvel Cinematic Universe. Next up is Black Panther—we can't wait to see it in theaters February 16!