Gear up for an adventure like you've never seen before! Possibly one of the most highly anticipated titles to arrive on Disney+ this year, Marvel Studios' The Falcon and The Winter Soldier is now streaming on Disney+!
For those who need a refresher on the Marvel story up until this point, The Falcon and The Winter Soldier primarily follows the stories of two Avengers after the events of Marvel Studios' Avengers: Endgame — Sam Wilson (Anthony Mackie), also known as The Falcon, and Bucky Barnes (Sebastian Stan), also called The Winter Soldier. Though they both have a long history with the Avengers, both heroes previously played prominent roles in Captain America: The Winter Soldier. At this point in the story, both Sam and Bucky are feeling the loss of Steve Rogers and the weight of the legacy that Captain America has left behind.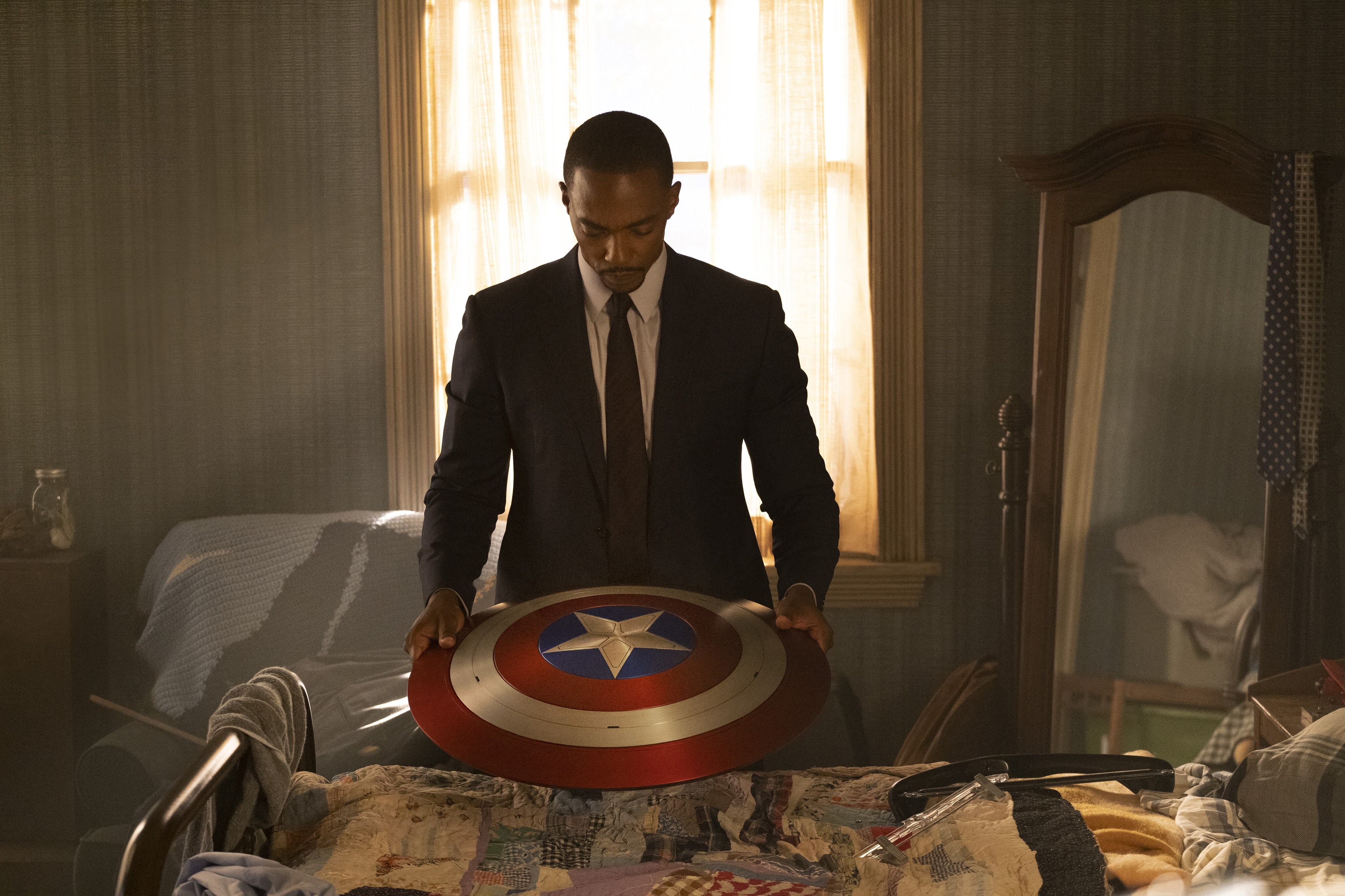 Anthony Mackie describes Sam's journey thus far, saying, "Sam's whole thing is, he went on this Avenger journey over six movies with Steve, because of his respect and admiration for Steve. When Captain America shows up at your door, you answer it. So, that being said, [he's dealing with] the pain, the idea of not being able to go on these missions. Not being able to help his friend. So, he doesn't— just like everybody else, you don't wanna see Steve Rogers go away. Because just like Captain America was your captain, Captain America was Sam Wilson's captain. So, you know, that's why he says at the end of Endgame, it feels like when he's holding his shield, it feels like it someone else's."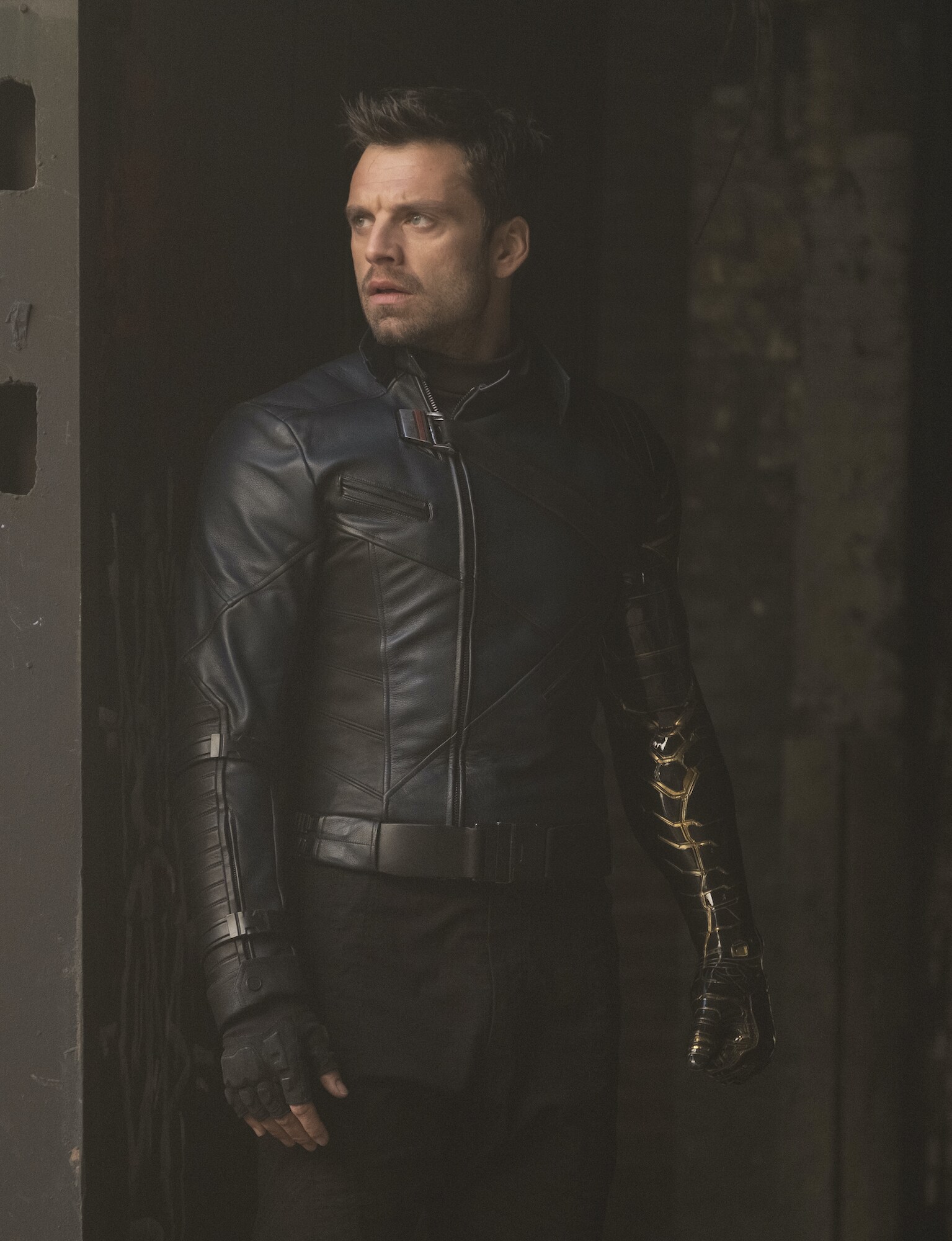 On Bucky's part, while a lot has changed over his long arc in the Marvel movies, he and Sam are clearly dealing with the loss of Steve in different ways. Sebastian Stan elaborates, "They're in some similar places at the start of the show. Because Steve's missing, and the consequences of that. It's thrown them both into almost opposite corners, in terms of facing their lives, their demons, their questions. They've got different things that they're facing, but they're definitely in a similar place in terms of [the] questions they're asking."
The Falcon and The Winter Soldier follows the success of the now-beloved WandaVision as the second Marvel Studios series to premiere on Disney+, although it was actually the first of the two to be produced. Director Kari Skogland's cinematic approach was key to how the series came together. She describes, "I approached [it] like a film. From the beginning, as Kevin [Feige] said, we were making a six-hour film [and] we just figured out where to snip it at certain hour marks."
Head writer Malcom Spellman agreed, and went on to describe his approach to adapting the Marvel cinematic experience for the small screen. He explained that feature films engage in vertical storytelling, which contain "compressed time and immediate action — they all build towards one event," whereas a series relies on horizontal storytelling: "The rhythm is completely different in that, characters can befriend each other, fall out, and evolve in a much different way."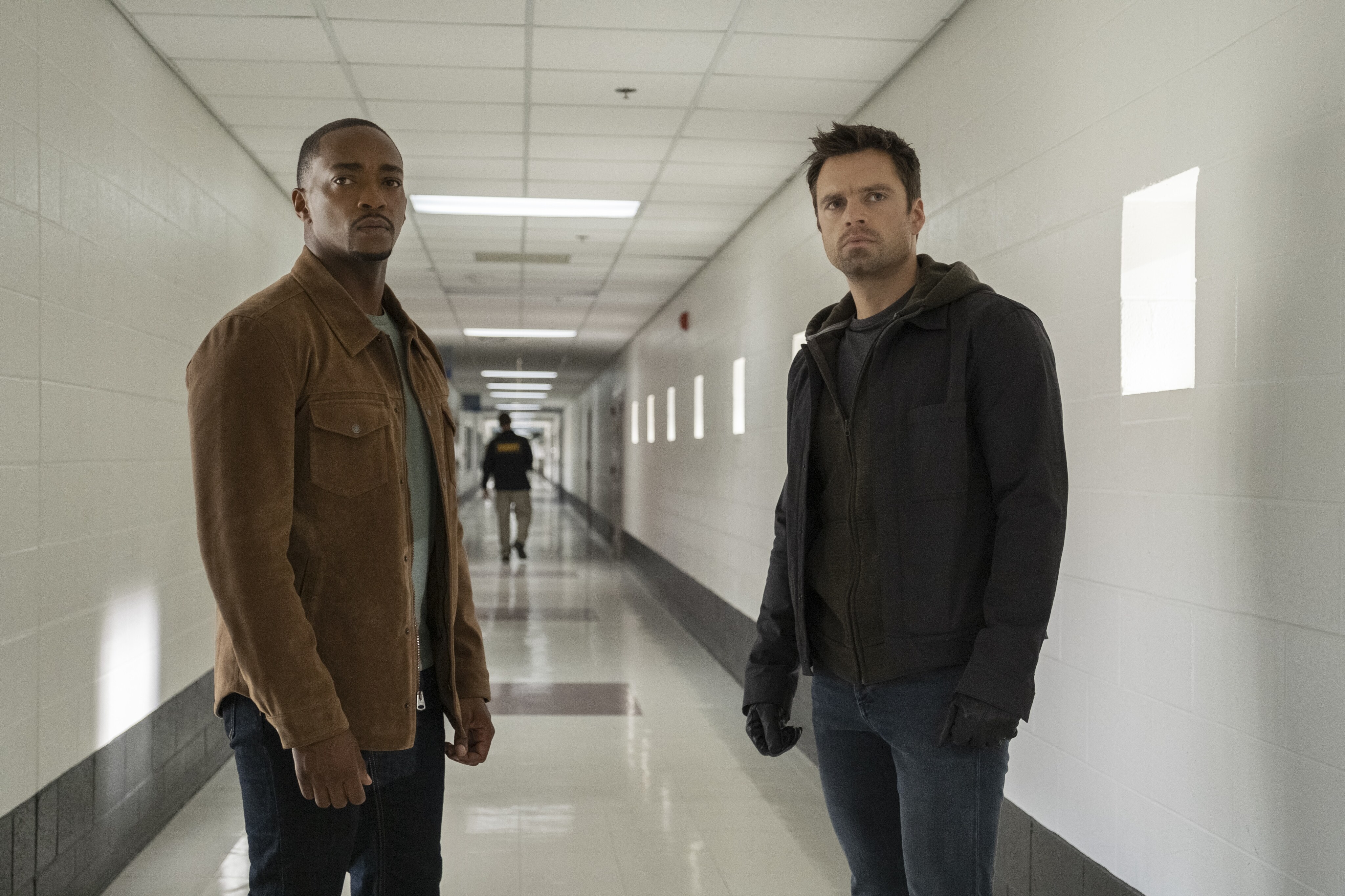 So, ultimately, what can we expect from The Falcon and The Winter Soldier? Marvel Studios head Kevin Feige couldn't be more excited for the opportunity to explore these characters. "We've seen a lot of cool action with both of them before, [but] more importantly, over the course of the series, [we'll] learn who the heck they are. We know a little bit about the poor Bucky Barnes and what he's been through. Sam Wilson, other than that he likes the job and is an inherently moral man, and had been in the service and worked with PTSD, we didn't know much about him. So, it was really an opportunity to go deep." Director Kari Skogland adds, "We get to go inside these characters and their world in a much more intimate way. And yet, it has all of the wonderful things that come with the MCU — action, comedy, the high-octane pace, familiar faces, and new characters. It's all incredibly relatable."
So what are you waiting for? Get to know The Falcon and The Winter Soldier in a way you've never seen before! The Falcon and The Winter Soldier is now streaming on Disney+.
For more Disney+ news and updates, follow @DisneyPlus on YouTube, Instagram, Twitter, and Facebook.