The possibilities are endless in the world of gaming, with excitement and adventure seemingly around every corner — that is, if you're the lead. What happens when you're a side character, watching the action happen around you?
Whether you're a gamer or not, everyone can relate to the universal feeling that maybe there's more to life than the world you're seeing. Ryan Reynolds, Jodie Comer, Joe Keery, Lil Rel Howery, Utkarsh Ambudkar, and director-producer Shawn Levy sat down to talk about that very idea, and how it applies to their new film, Free Guy.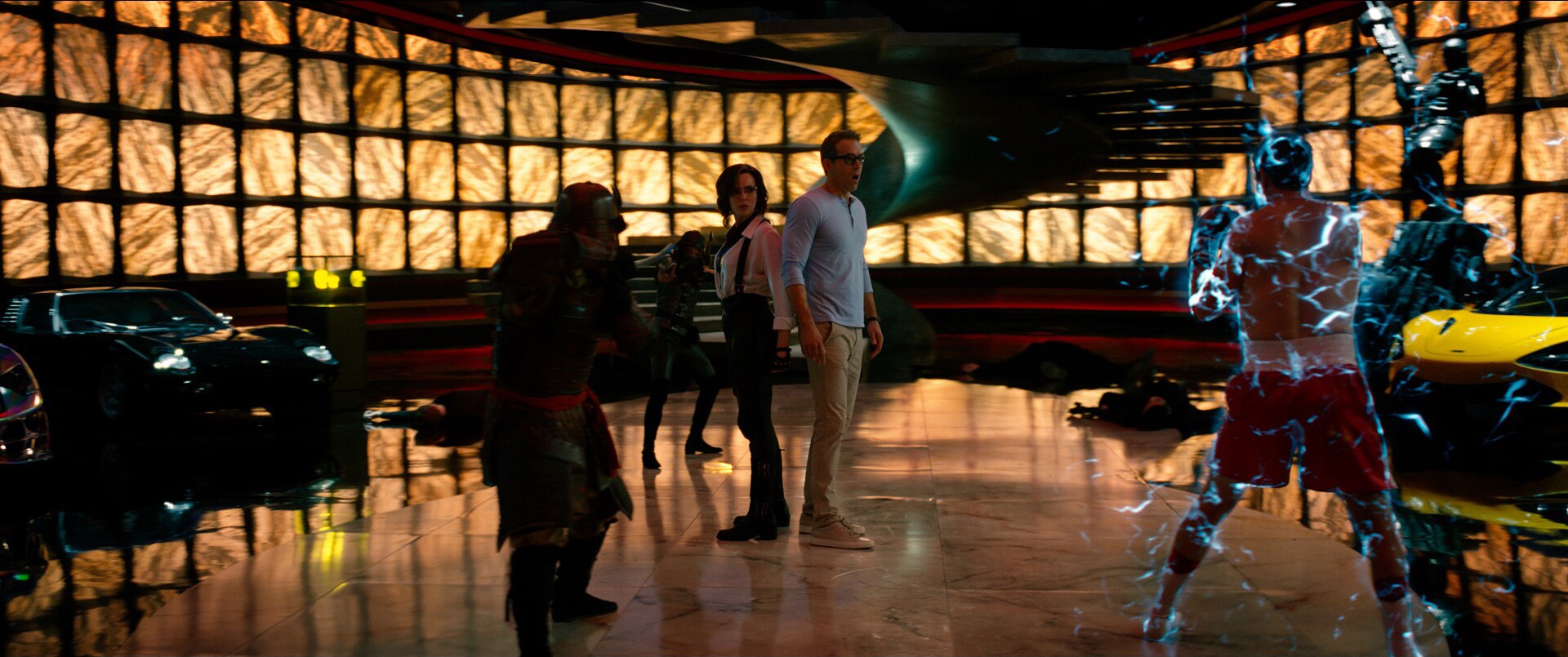 Free Guy follows the life of Guy, an everyday bank teller who comes to realize that he's actually a background player in an open-world video game called Free City. He decides to write his own story and become the hero he feels he's meant to be, before it's too late.

Reynolds, also a producer on the film, loved the idea of a character finding his own way: "This really, to me, speaks to a broader kind of spectrum of where we are in the world, and not only that, but how we are in the world."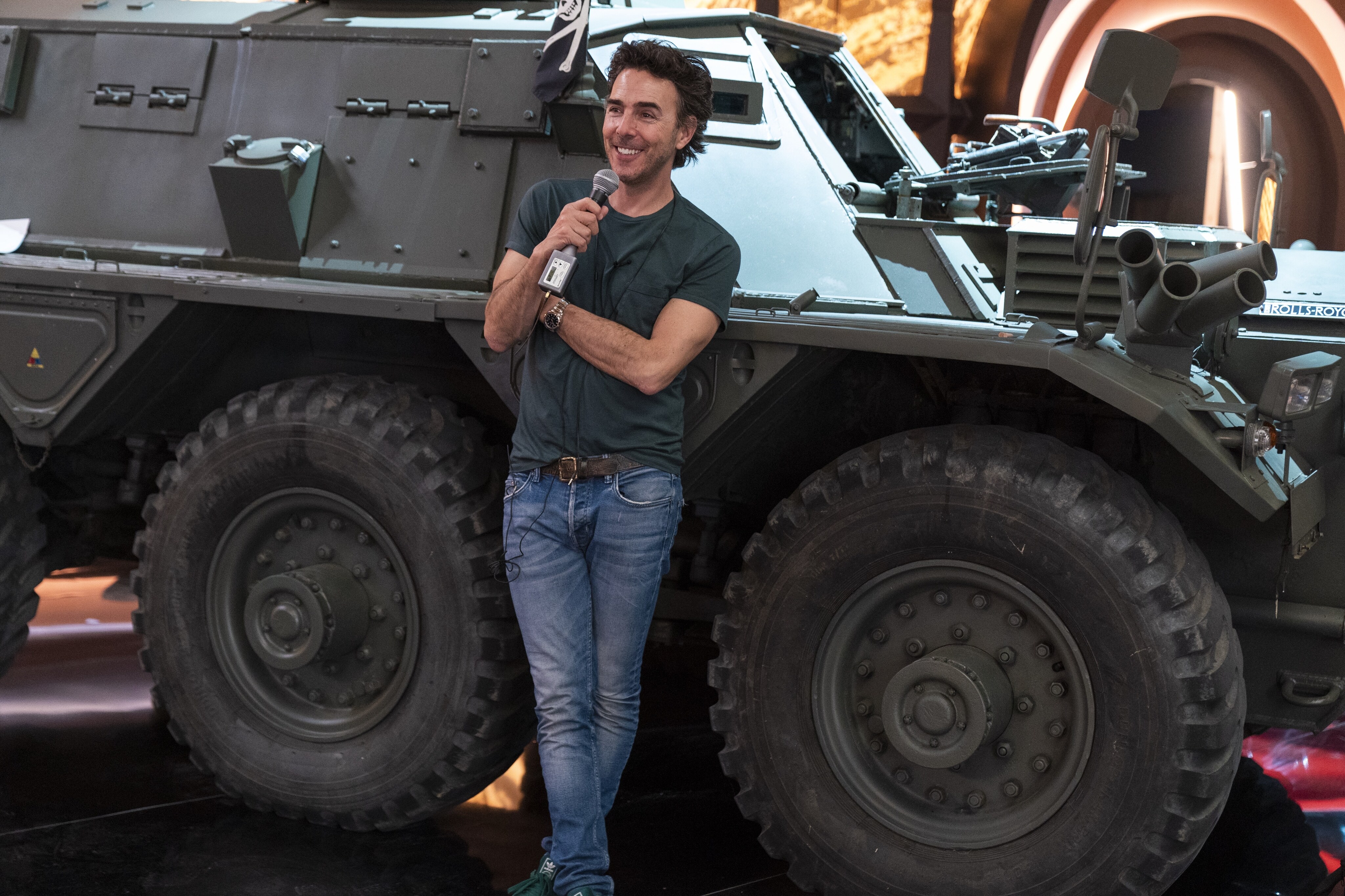 Levy elaborated, "It's like all of us have felt stuck in a loop, and all of us have felt like a background character in someone else's story. And this idea of — stop living in the background, notice the person in the background, empathize with the person in the background — that's a big part of the themes that play in this movie." He continued, "And while they're called NPCs — non-player characters — and it's set in a video game, the movie is really not about video games as much as it is about being a person in the world and how you choose to live."

The film's accomplished cast is stacked with comedic talent, noted Ambukar. "The people in this movie make it special." He specifically singled out multiple moments from scene-stealer Taika Waititi: "There could be an entire movie just on Taika outtakes."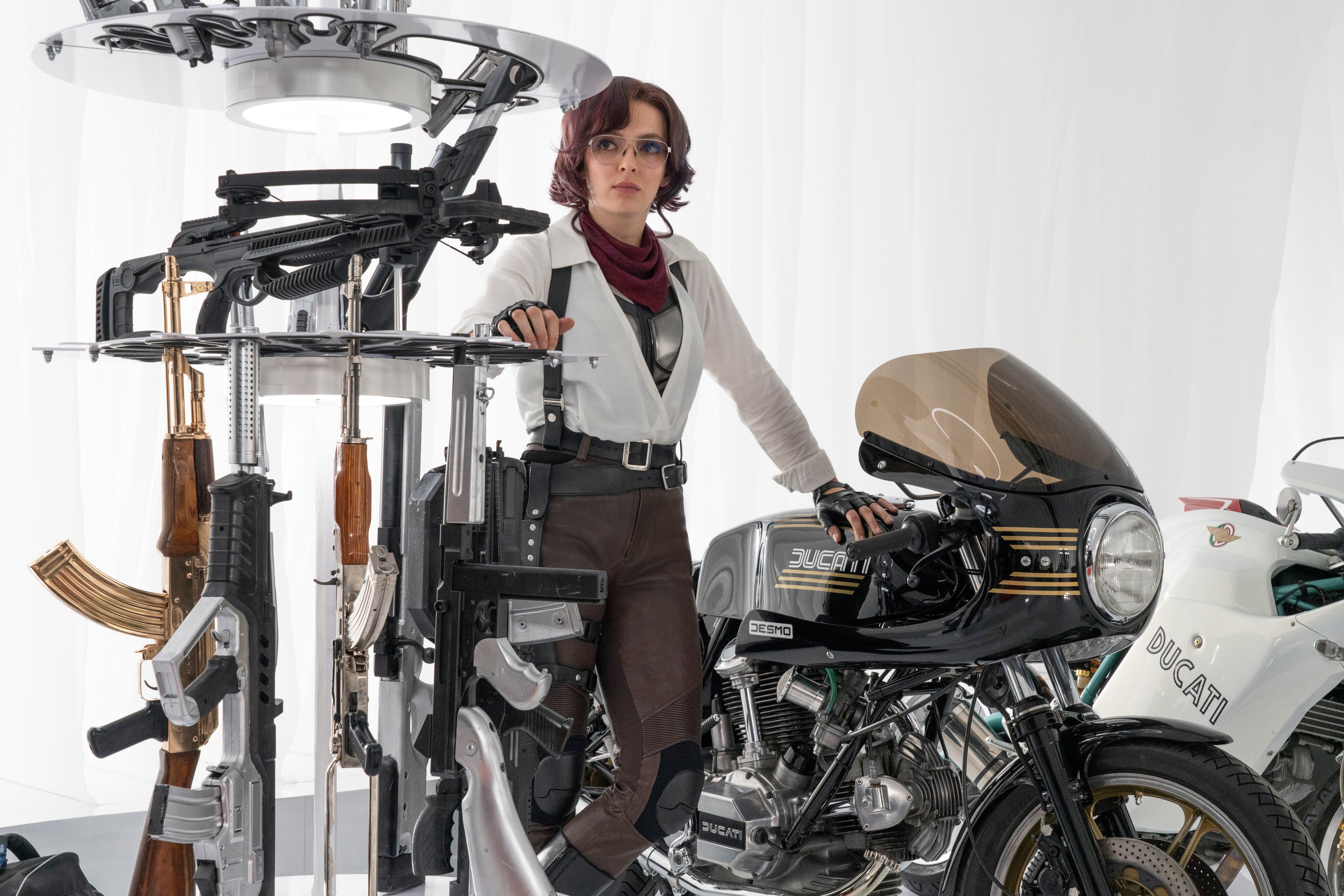 As funny as this film is, it also has a lot of heart, and the story pulls the viewer along the characters' emotional journeys. "When you see action-comedy written down, you think that you know what it is you're about to watch," said Comer. "And this film evokes so much emotion in you and it has so much heart, right at the core of it." Keery agreed, "It's the magic potion of those three things: action, comedy, heart. In this movie it's just kind of the perfect blend."

Levy believes the movie is relatable for the moment we're living in right now, saying, "If you're looking for joy, if you're looking for hope and just kind of a belief in human connection and the possibilities of stepping up and living bigger and having more of a footprint in your world, that's where we came from when we made this."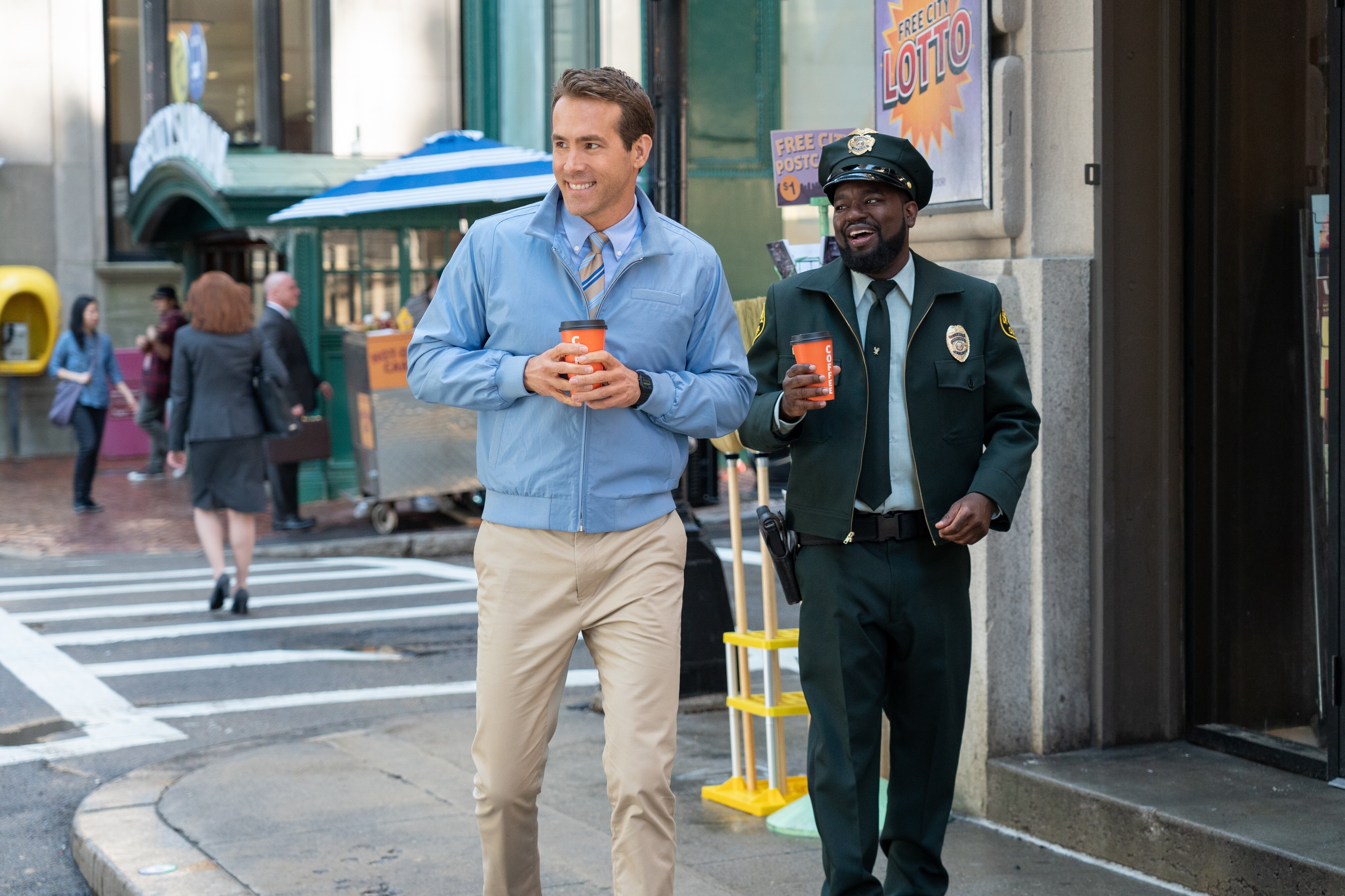 Explaining how the joyfulness of the movie was a natural fit with the story, Reynolds said, "It really speaks to authorship — authorship of your own life and really saying, 'Hey, I can personally make things change.' It's about people taking some of their power back, and stepping into their light and growing, and making the world a better place. Not just in a world that's embracing not only equality, but equity, which is a different thing than equality. There's a lot of really cool stuff that's happening there in the game, and then in the real world in our story."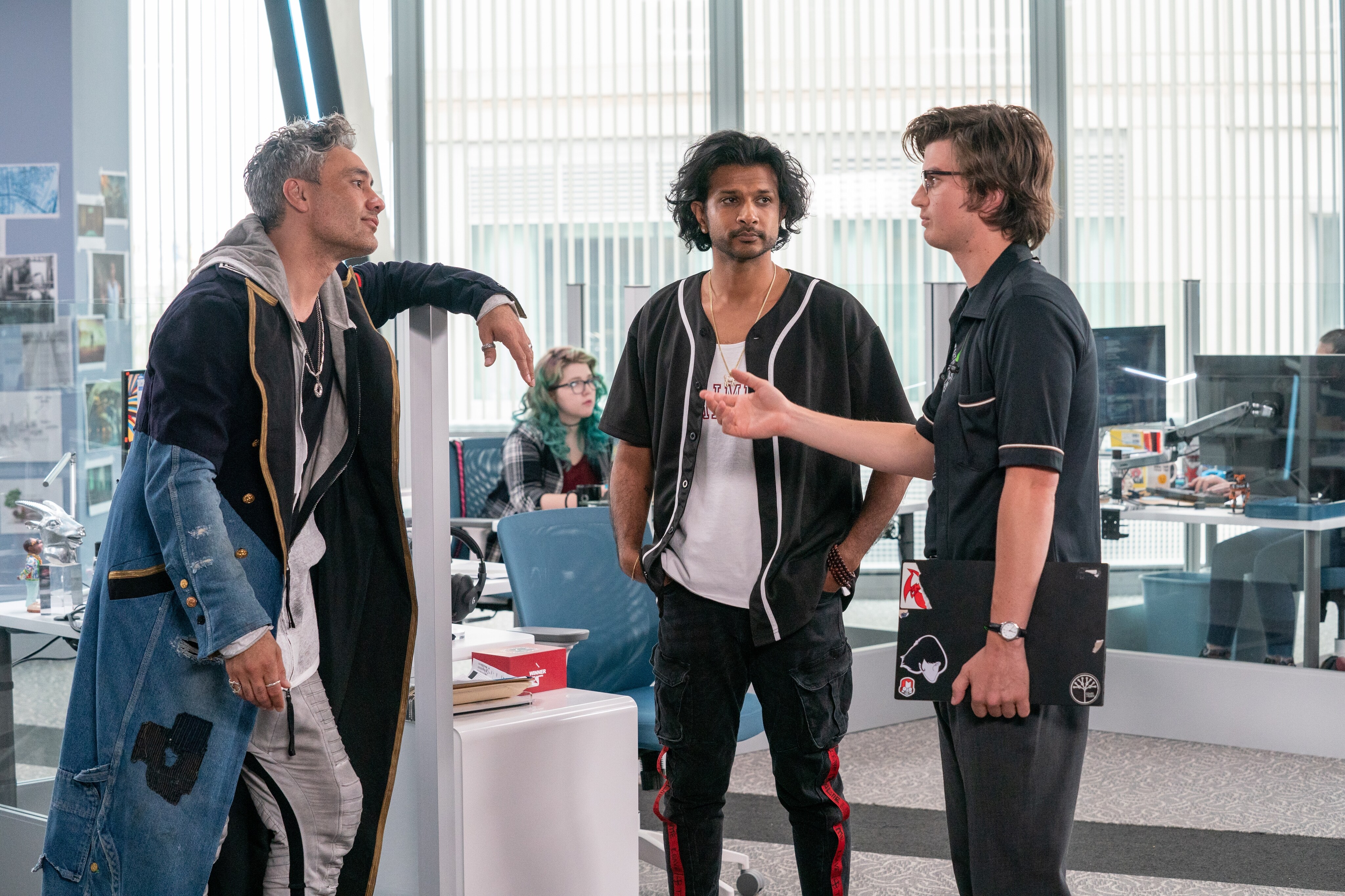 Fans of the gaming world will be surprised by cameos from some of their favorite online streamers, which lend to the authenticity of the video game setting. "I will say as somebody who loves this stuff, I was tickled pink," exclaimed Ambudkar. "There's a lot of wonderful cameos from people within the gaming community, which is cool as well. You'll see LazarBeam, you'll see Ninja, you'll see people that we know and have gotten to know for many, many years be a part of this movie."

Free Guy embraces the love of fandom, and even the cast are smitten with their own work. "This movie was made for this nerd right here," joked Ambudkar, pointing to himself. Howery summed it up best, saying, "It's just such a perfect blend of so many different genres in one movie, and I think fans are gonna love it."
Be sure to catch Free Guy, only in theaters beginning August 13.