Let's go over everything we learned about Bo's big return in Toy Story 4!

This summer is going to be filled to the brim with fun thanks to Disney•Pixar's Toy Story 4, in theaters June 21! We had the chance to travel to Pixar Animation Studios in Emeryville, CA last month to step inside the toy box and hear from the filmmakers. They told us all about the new worlds, new technology, new characters — and one familiar character we haven't seen since Toy Story 2.
That's right, Bo Peep is back! Where has she been all this time? What's up with her awesome new look? How does she affect the story alongside Woody, Buzz Lightyear, and the gang? Let's go over everything we learned about Bo's big return!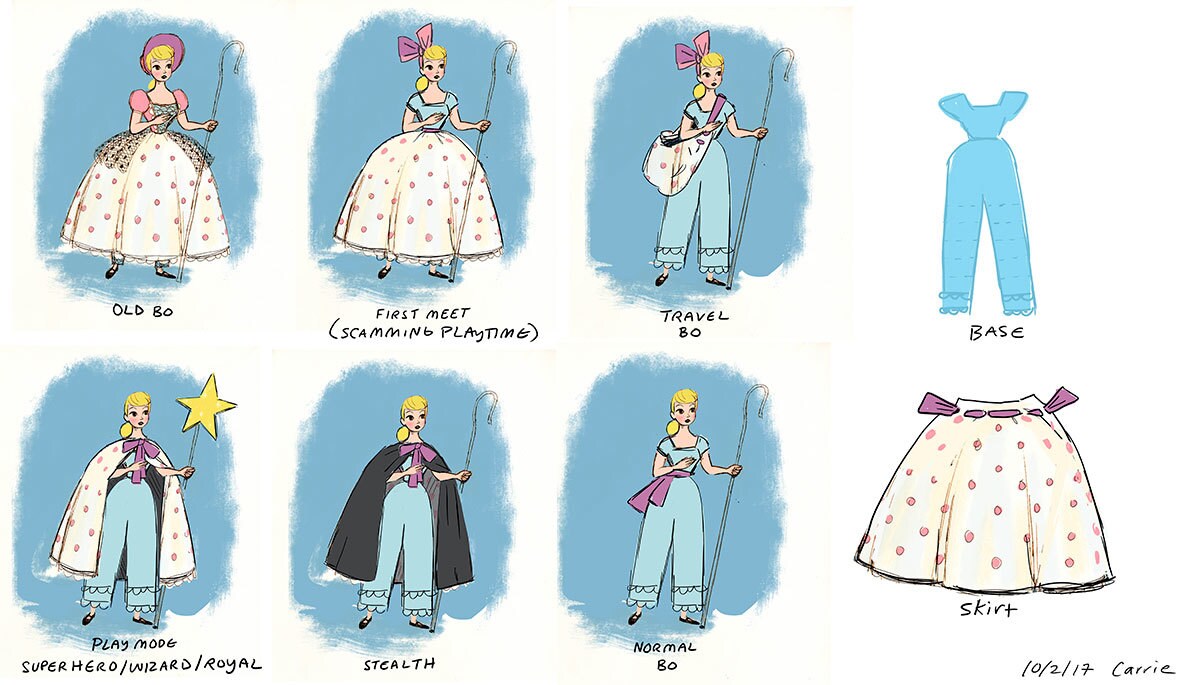 Where has Bo Peep been?
First up, let's answer the big question: Where has Bo been? Well, this was something the filmmakers had to figure out how to fit organically into the story they wanted to tell. Early on, it was decided that Bo was given away.
"She was part of a baby's lamp in Andy's sister's room," says screenwriter Stephany Folsom. "So she was given away a long time ago. Life was different for Bo, but she didn't just sit around. She decided long ago to make the best of her situation, pick herself up by her bootstraps and stand on her own two porcelain feet."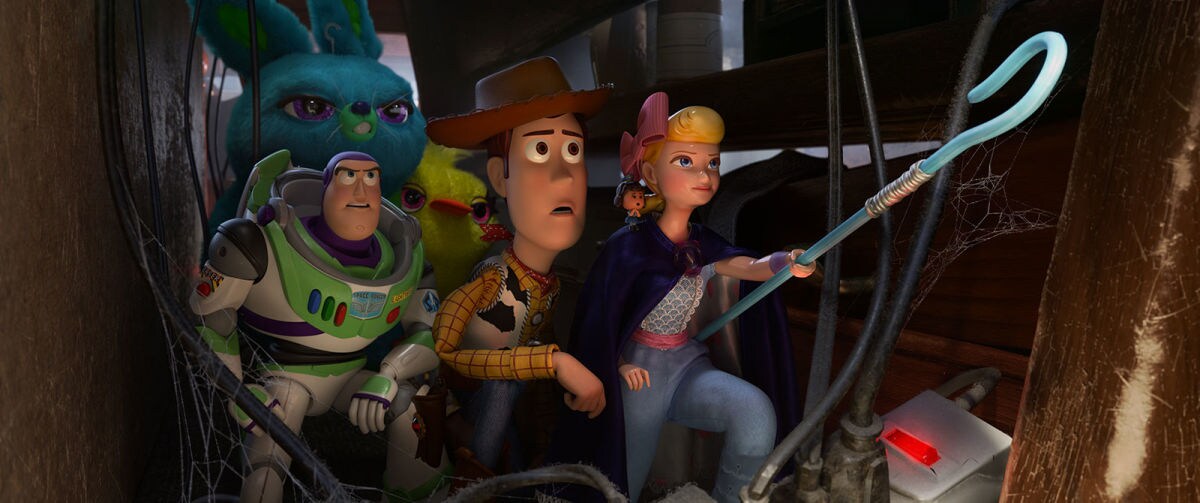 How has Bo Peep changed for Toy Story 4?
After being on her own for so long, Bo certainly would have come into her own and developed as a character. Director Josh Cooley knew it was important to distinguish Bo Peep's outlook from Woody's.
"Bo's taken control of her own destiny," says Cooley. "While Woody was watching Andy grow up, Bo gathered dust until she took it upon herself to head out into the world."
"Who do we want Bo to be? What is the most fun thing to see on screen?" asked Story Supervisor Valerie LaPoint. "We decided that Bo went from being a baby's lamp to a lost toy." So this is where we, and Woody, find Bo in Toy Story 4: a lost toy, and making the absolute most of it. She is tough, fierce, and not afraid to step into the fray to get things done.
Why is Bo so crucial to Toy Story 4?
To bring Bo back into the fold, filmmakers knew they needed to make her integral to both the story of the film and Woody's character arc that already spans the first three Toy Story films. "To me, Bo is really the most important piece of the movie," says Producer Jonas Rivera. "If you were to run into Woody at the end of this movie and ask him, 'What's the biggest thing that's ever happened to you?' He would say that meeting Bo Peep for the second time is the biggest thing by far."
Adding to the importance of Bo and Woody's story is Annie Potts, returning as the unforgettable voice of Bo. "Annie not only brings emotion to Bo, she completely fleshes out that character," says Director Josh Cooley. "She's heartwarming and funny, and Annie has a natural sarcasm that's just perfect."
Of course, Bo wouldn't be complete without her favorite sheriff. Tom Hanks returns as the voice of Woody and their connection was palpable. "We had a few sessions when Annie and Tom recorded together," continues Cooley. "They've known each other for such a long time, there's a natural chemistry between them that made it so easy."
Are you excited to see more of Bo Peep? Playtime is almost in session, because Toy Story 4 lands in theaters on June 21.