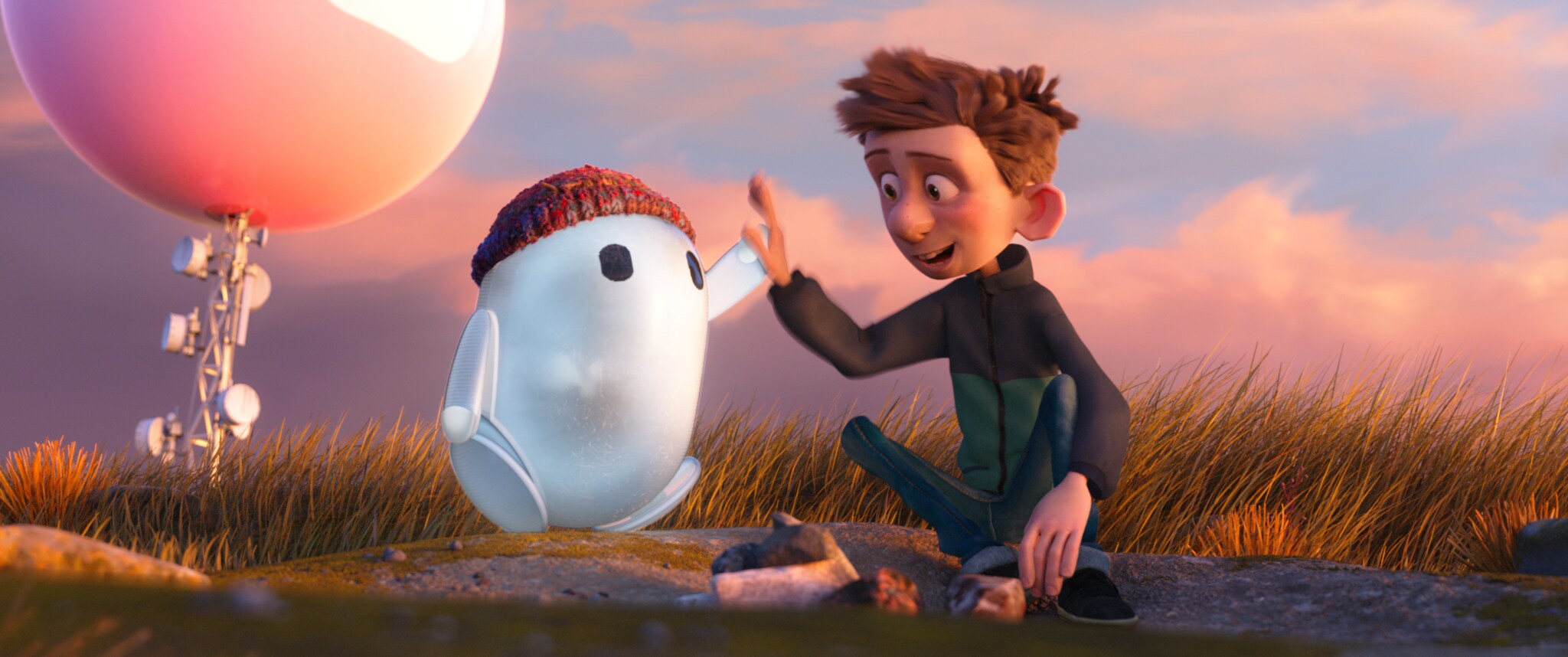 Ron's Gone Wrong is a delightful, comedic film for the whole family to enjoy. This computer-animated story follows Barney Pudowski, a lovable and slightly awkward 7th grader who is having a hard time making friends. He is the only student in his school that doesn't own a B*Bot, the latest tech device designed to be the perfect solution for friendship. To Barney's surprise, his dad gifts him with his very own B*Bot named Ron for his birthday — however, it soon becomes clear that something is very wrong with his new best friend. Unlike the other bots, Ron does not fully download the algorithm for friendship, and although he is curious about the world around him, he is also loyal and determined to learn everything about being Barney's best friend. This journey leads the duo to develop a true friendship that defies the boundaries of technology — but the corporate creators of B*Bots are concerned once they discover that there is a free-thinking bot out in the world. As they try to reprogram this flawed bot, Barney is determined to make sure that Ron stays "wrong." He and his classmates set out to save Ron and prove that sometimes "wrong" really can be right. Full of thrills and adventures, Ron's Gone Wrong features the voices of Zach Galifianakis as Ron, Jack Dylan Grazer as Barney Pudowski, Ed Helms as Barney's dad Graham Pudowski, and Kylie Cantrall as Barney's classmate Savannah Meades.
Last week, Disney News had the opportunity to screen Ron's Gone Wrong and virtually sit down with director and writer Sarah Smith, director Jean-Philippe Vine, co-director Octavio Rodriguez, producer Julie Lockhart, and writer Peter Baynham to discuss the inspiration behind the film, as well as with voice actors Zach Galifianakis, Jack Dylan Grazer, Ed Helms, and Kylie Cantrall about how they brought these characters to life.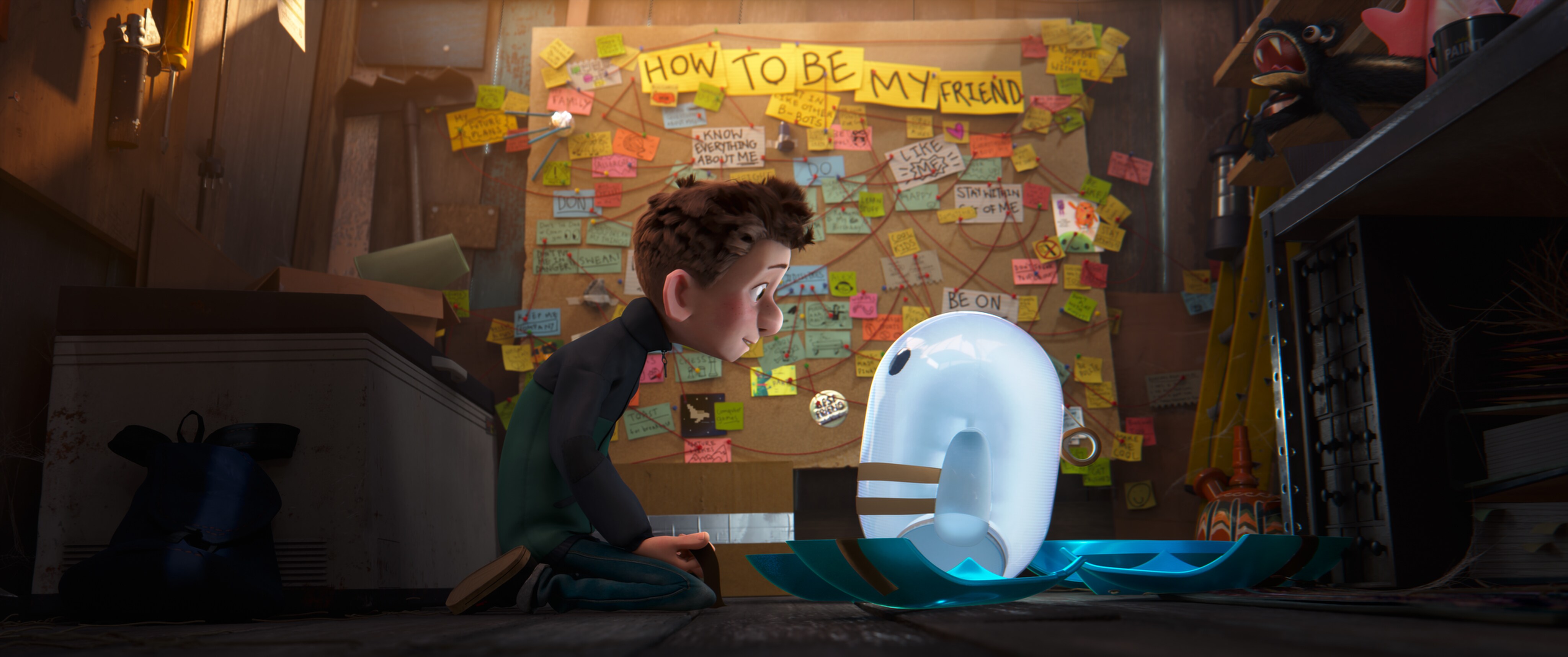 Jack, you've been part of this for a few years, so you saw this project and this character grow and develop. How did you discover how you wanted to portray Barney?

JACK DYLAN GRAZER: Well, I started back in 2017. I was 13 and I'm 18 now. So much evolution has happened; but I'm glad that I stuck around. I really related to Barney — I had just finished middle school, which was the most awkward stage of my entire life, and when I found Barney, I was like, "Oh my god. yeah, I could pull that off. I did that for three years, I could do that again for five more years," and I had a blast!​
What message do you have for kids who struggle to fit in, and who are going through the same things that Barney goes through?
GRAZER: Know who you are at every age, incorporate self love, know your self worth, know your value, and know how valuable and valid you are. That's crucial! The greatest advice is to know who you are and stay grounded.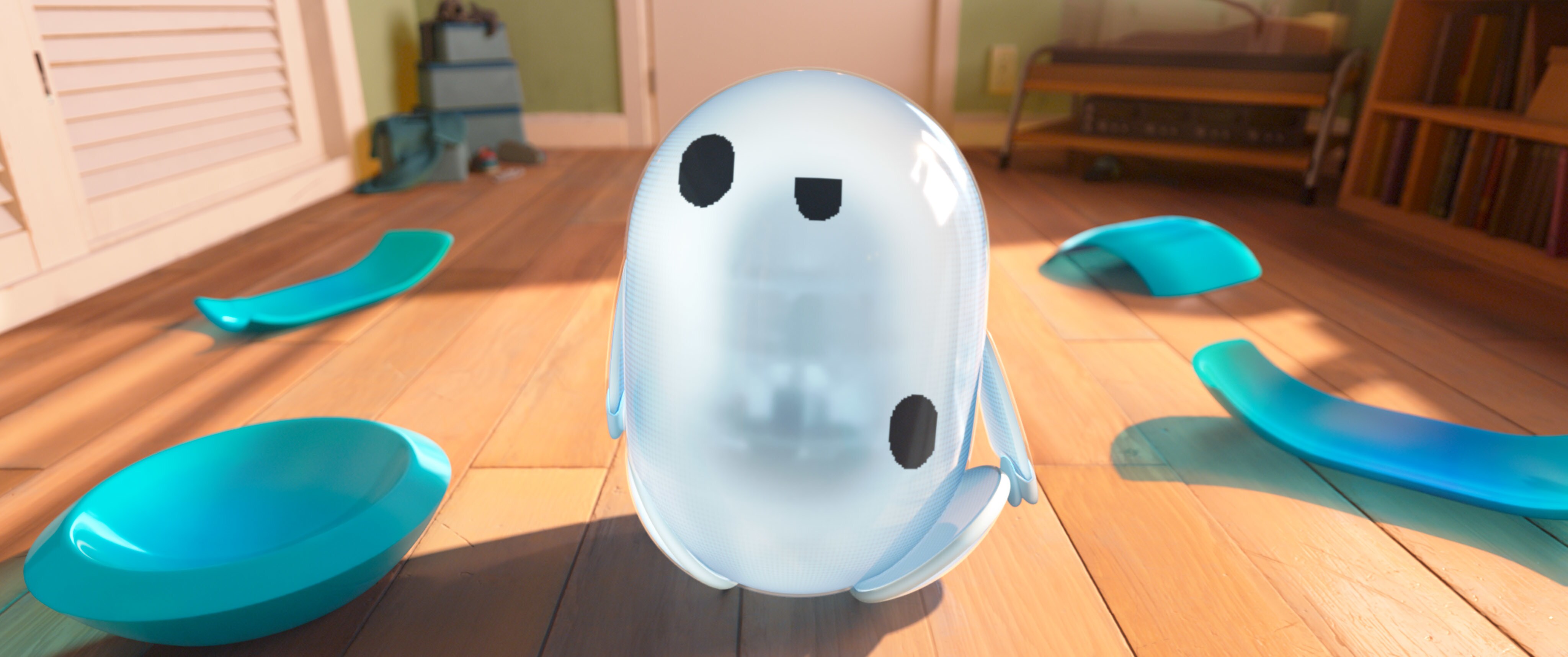 Zach, how did you approach playing a piece of technology? How did you bring it to life and give it a personality with emotions?

ZACH GALIFIANAKIS: It was a joint effort to find that voice. To be honest, sometimes I would be too emotional and I would get feedback from the booth, "We're hearing a little crack of emotion there." I think it was a little tricky because you don't want to do a robot voice — they wanted my voice — but then, how do you walk that line of not [having] too much emotion but [being] likable or lovable. I had a lot of help, because I needed it. It's a tone thing, too. There's a lot of imagination that is required in the beginning because you don't see a lot of visuals. You're being told what is happening. That's a little challenging, but I had help and they were very patient with me.
Ed, there's so much physical comedy around Barney's dad, Graham. How did you animate that comedy with your voice?
ED HELMS: The short answer is, I did none of it. It was all the talented animators and directors who did all of the physical comedy. But the more nuanced answer, as a brilliant voice actor, I'm able to fuse little nuggets of physicality and it's really fun to bring these lines to life. I don't hold back in the booth, I'm physical in the space, and that helps it sound right and gets me there mentally.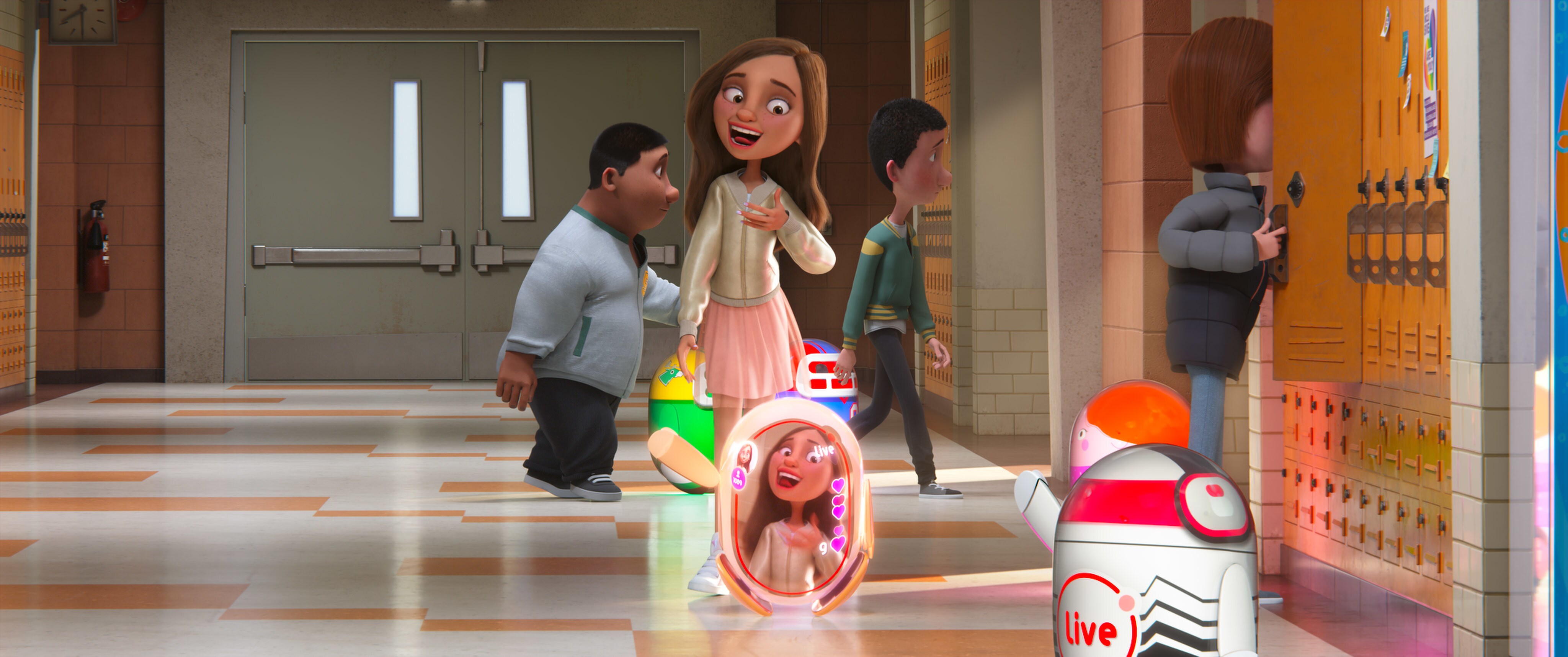 There are some beautiful and important messages in the film. Kylie, how do you think your character Savannah plays into the world of young people and social media and the journey she has in the film?

KYLIE CANTRALL: Savannah is your classic popular girl in school; from the outside, she seems like she has it all together. Social media is a huge part of this film, and she's taking these cute selfies and she's doing these makeup tutorials, but underneath it all she's a young girl trying to figure herself out. I hope that young girls can relate to her and understand the pressures that she goes through, and resonate with that part of her.
Savannah experiences internet shame when an embarrassing moment goes viral. Does this terrify you as a celebrity?
CANTRALL: Definitely, and not only as a celebrity, but just as a young girl. I think a lot of girls can relate to this. There are so many pressures that come with social media, it definitely is a scary thing. But as long as you're not letting it take over your life, and having that balance of knowing when to put the phone down and have those real, in-person connections. I think it's so important to know your limits and not let it be your whole world, but it's hard. I try to find the delicate balance.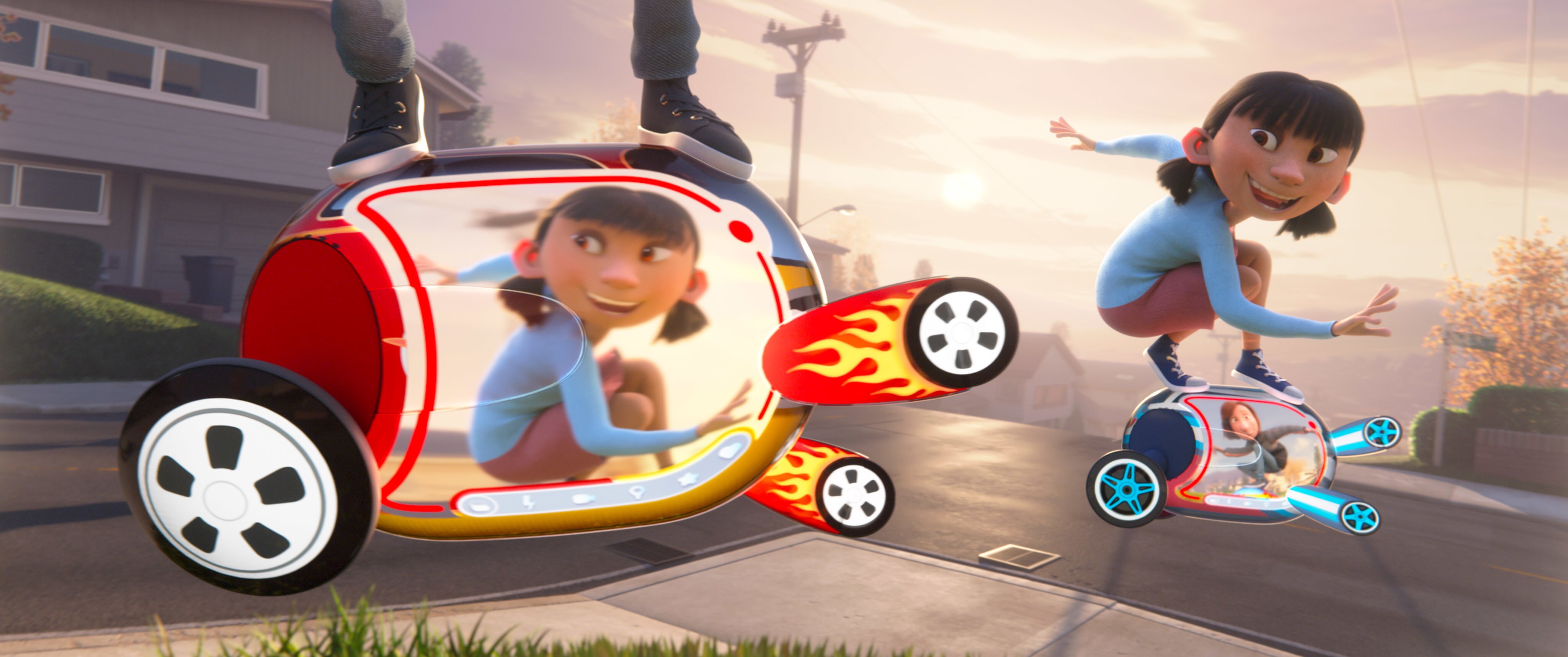 What was the inspiration for this world, the town, and the school?

OCTAVIO RODRIGUEZ: The basis for us was to make it as grounded as possible and setting the tone [to make it similar to] San Francisco. The idea was to find a way to ground the technology and the social networks as a discussion, but also to find a connection for us as well. It was important to keep it simple in one way, but also have the technology that's in front of us. When you do something complex, you want to try to make it so that everybody can connect to it.
How did you decide on what the animation and characters would look like?
JEAN-PHILIPPE "J.P." VINE: We wanted this world to feel gently stylized but actually really plausible, because we're trying to tell a story that communicates to kids figuring real life out. It's a coming-of-age story in the era of social media. We wanted it to feel like it had atmosphere, depth, and richness, so our design and animation style is definitely heightened. It's all about the comedy rhythm and timing, and all the physicality that Ed talked about. We amplify it, the animators take all that reference footage and do great stuff, but at the same time our characters are designed in a way that supports who they are. It's all character-driven — good design has got to be character- and story-driven.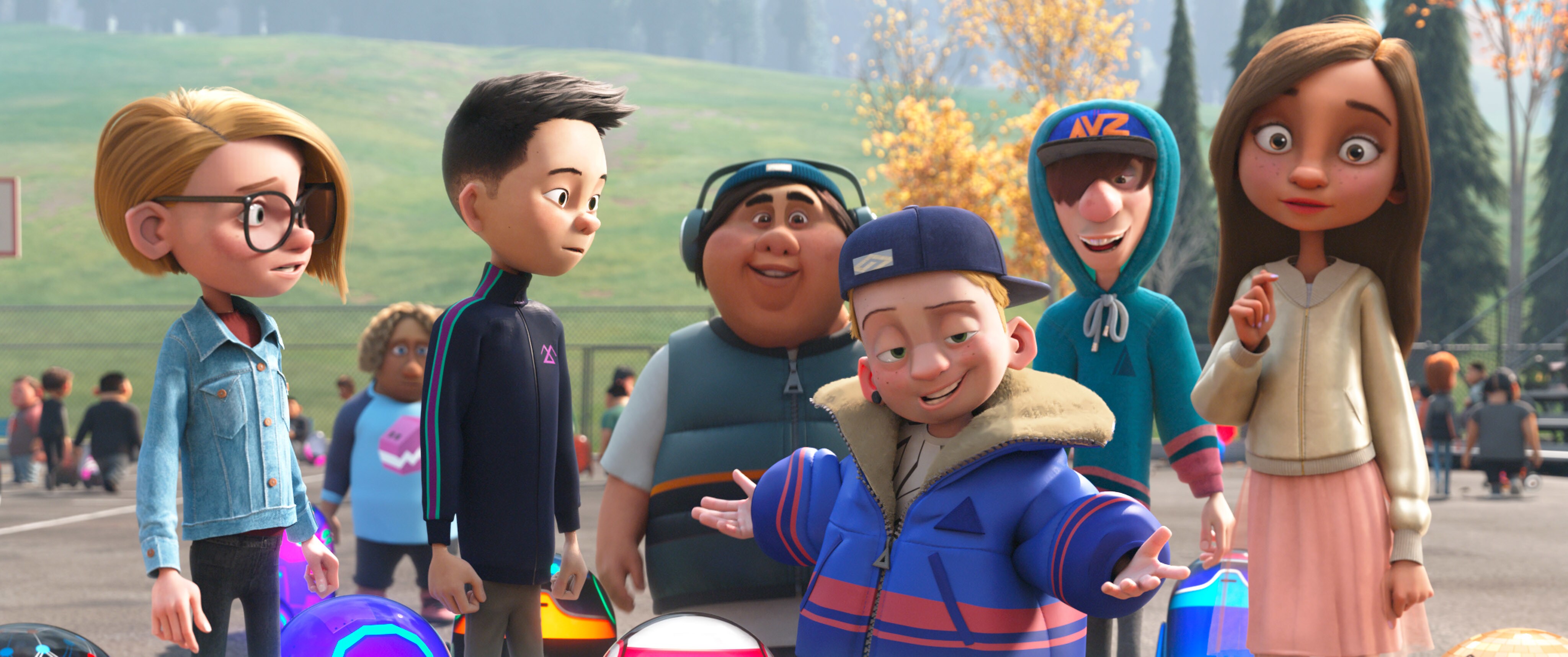 What do you want people to take away from this film?

SARAH SMITH: The idea of it came to me when I saw Her, the Spike Jonze film, and I thought — I've got to make a movie like that for my 3-year-old, who was sitting there immersed in her iPad believing every single thing that she's hearing on it. As a filmmaker, I want to make movies that I can watch with my kids, that are proper movies with ideas that are sophisticated, something for us to talk about and, obviously, [are] hilarious. The two things going on in my household are, my kids [are] going through the issues of friendship, and at the same time, us as parents going, how do we help them in this world where friendship is mediated by technology? That was my emotionally worthy reason for wanting to make the film, and when I pitched the idea to Pete, he said, 'How about the device is [basic] and can't get upstairs?'
PETER BAYNHAM: I was really excited to have a story, because once Sarah mentioned it, we talked about boy and robot stories; you look at them and they're all set in some imagined future, and we thought, no, we [set] this now, because that's what kids and adults are going through now. This kid [Barney] is everyone — I'm like that with a printer, I want to throw it out the window because it doesn't work. So to have a friend that doesn't actually function, and it's not connected to the internet, it's got 4 percent of its download — and that just became a fantastic, funny character, but it's also a blank canvas. With Ron, what Zach [Galifianakis] did so brilliantly was to take this character that's blank and just keeps repeating things back to you, but for that to become this comedic joy. It was a fun thing to take on.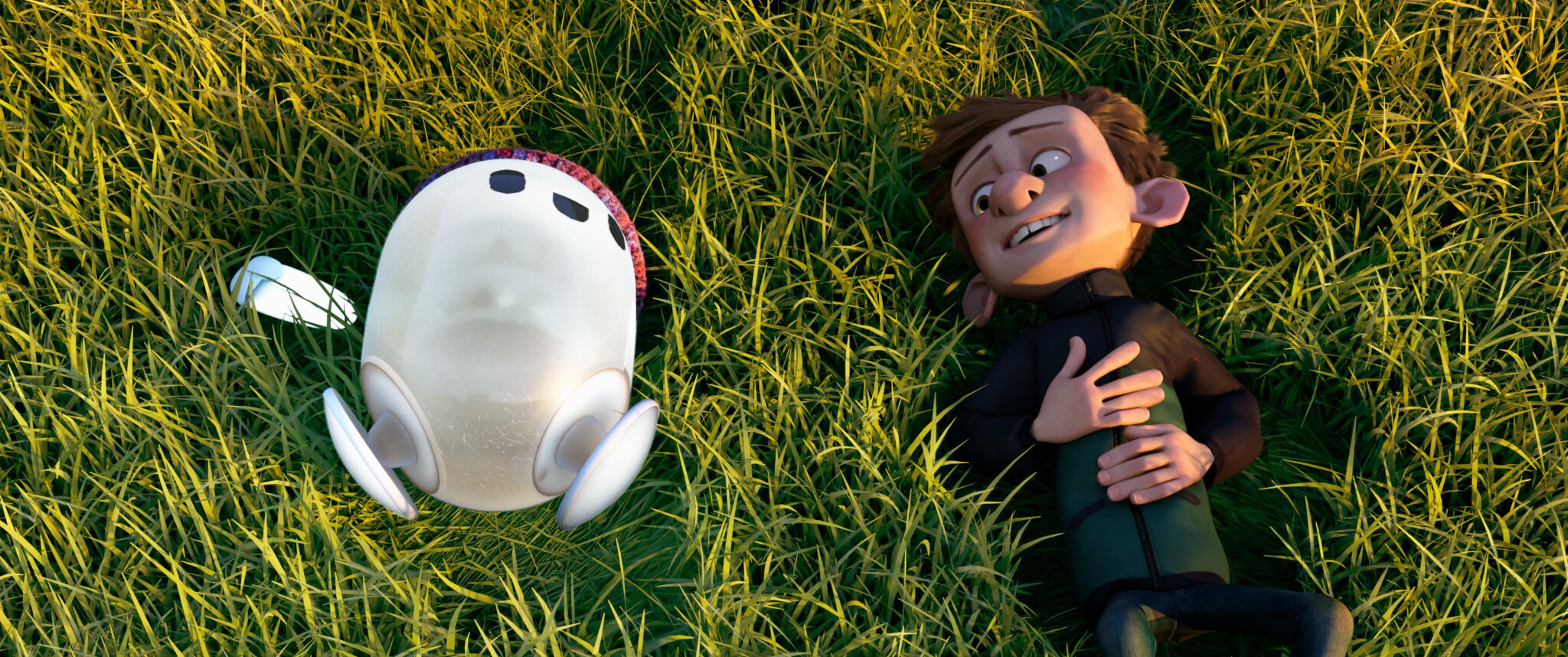 The film addresses the basic foundation and true meaning of friendship. In the end, Barney and his classmates learn that being the most authentic version of yourself is more valuable than having the most followers or the coolest device. "This film has an important message that both parents and children will understand," says producer Julie Lockhart. "I'm so proud of our film," adds director Jean-Philippe Vine. "I feel like we've delivered something that is world-class."

You can catch Ron's Gone Wrong in theaters on October 22, 2021.
For more Disney+ news and updates, follow @DisneyPlus on YouTube, Facebook, Twitter, and Instagram.